To mark the 25th anniversary of and the final year of production of the Viper, Dodge introduced the ACR VoooDoo II Edition. This model pays homage to the original VoooDoo edition from 2010, sharing its unique exterior characteristics like Venom Black paint with a Graphite Metallic ACR driver stripe accented by a red tracer outline. Inside, the Club Racer version features silver accent stitching, black leather, and ample Alcantara.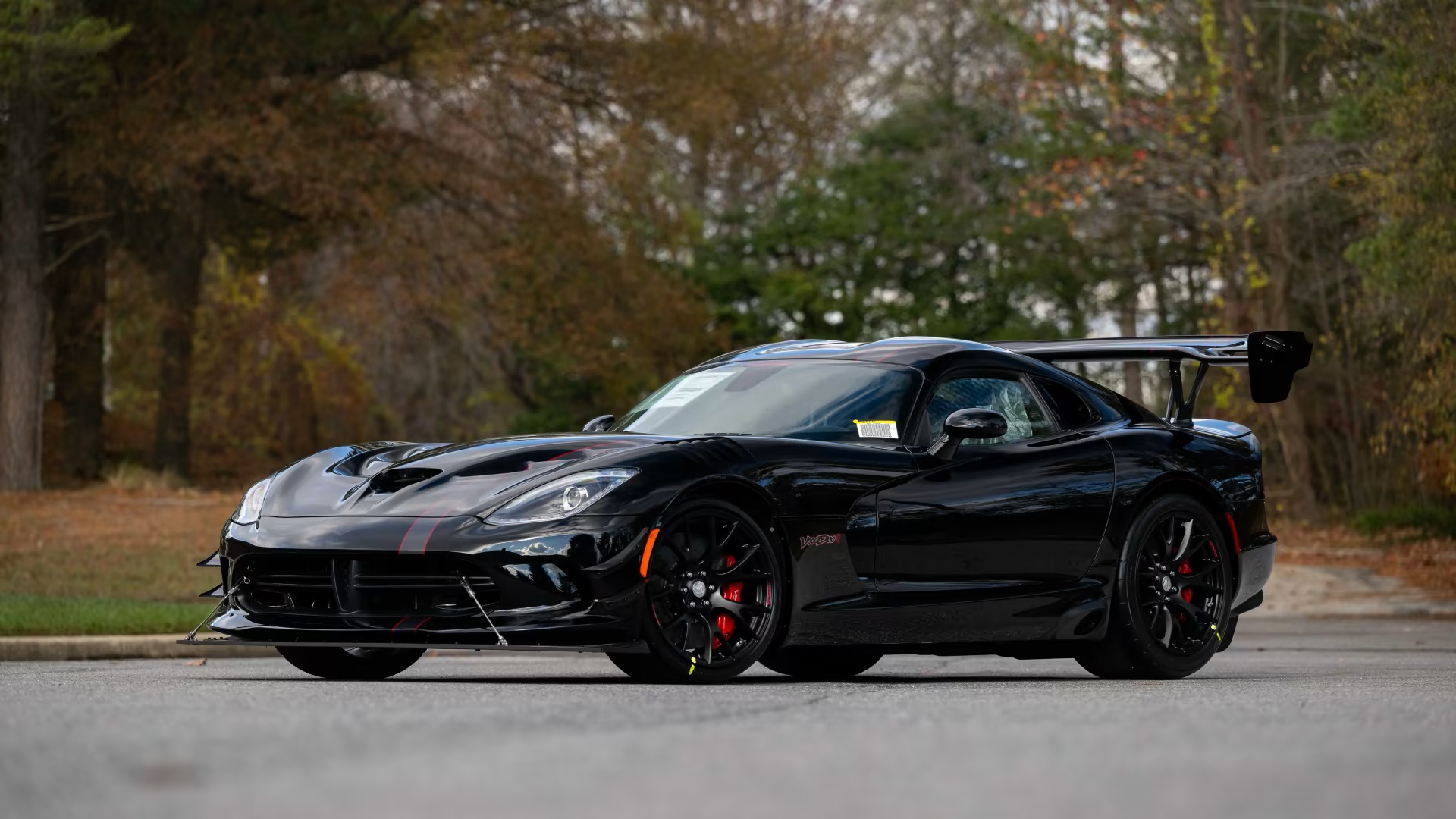 Designed for the track, this ACR Viper comes equipped with a fully adjustable suspension, carbon ceramic disc brakes, 19-inch alloy wheels, and, of course, Dodge's naturally-aspirated 8.4-liter V10 engine, delivering a robust 645 horsepower, mated to a proper six-speed manual transmission.
To maximize performance, these special-edition cars incorporate the Extreme Aero Package, significantly enhancing downforce through a set of removable aerodynamic components strategically placed throughout the vehicle. At the front, hood extractors and over-wheel-arch vents feature removable louver panels to manage air pressure. Each corner boasts two canards, and the carbon fiber splitter comes with a detachable extension supported by struts. Towards the rear, a larger dual-element rear wing is positioned higher and farther back compared to the standard ACR model.
Additionally, it features vented endplates and a distinctive Gurney flap. The six carbon fiber diffuser strakes on the underside of the vehicle receive polyethylene extensions that maintain ground contact, effectively sealing crucial airflow beneath the car. Collectively, these elements generate an impressive 1,200 pounds of downforce at 150 mph.
Photo Source: Mecum Auctions