The limited-edition Sterrato, an all-terrain model, was introduced to bid farewell to Lamborghini's mid-engined supercar and its V10 powerplant. The name 'Sterrato,' of Italian origin, roughly translates to 'dirt road' in English, suggesting the unique nature of this performance vehicle. Lamborghini has restricted production of the Sterrato to just 1,499 units for the global market, all of which have already been sold.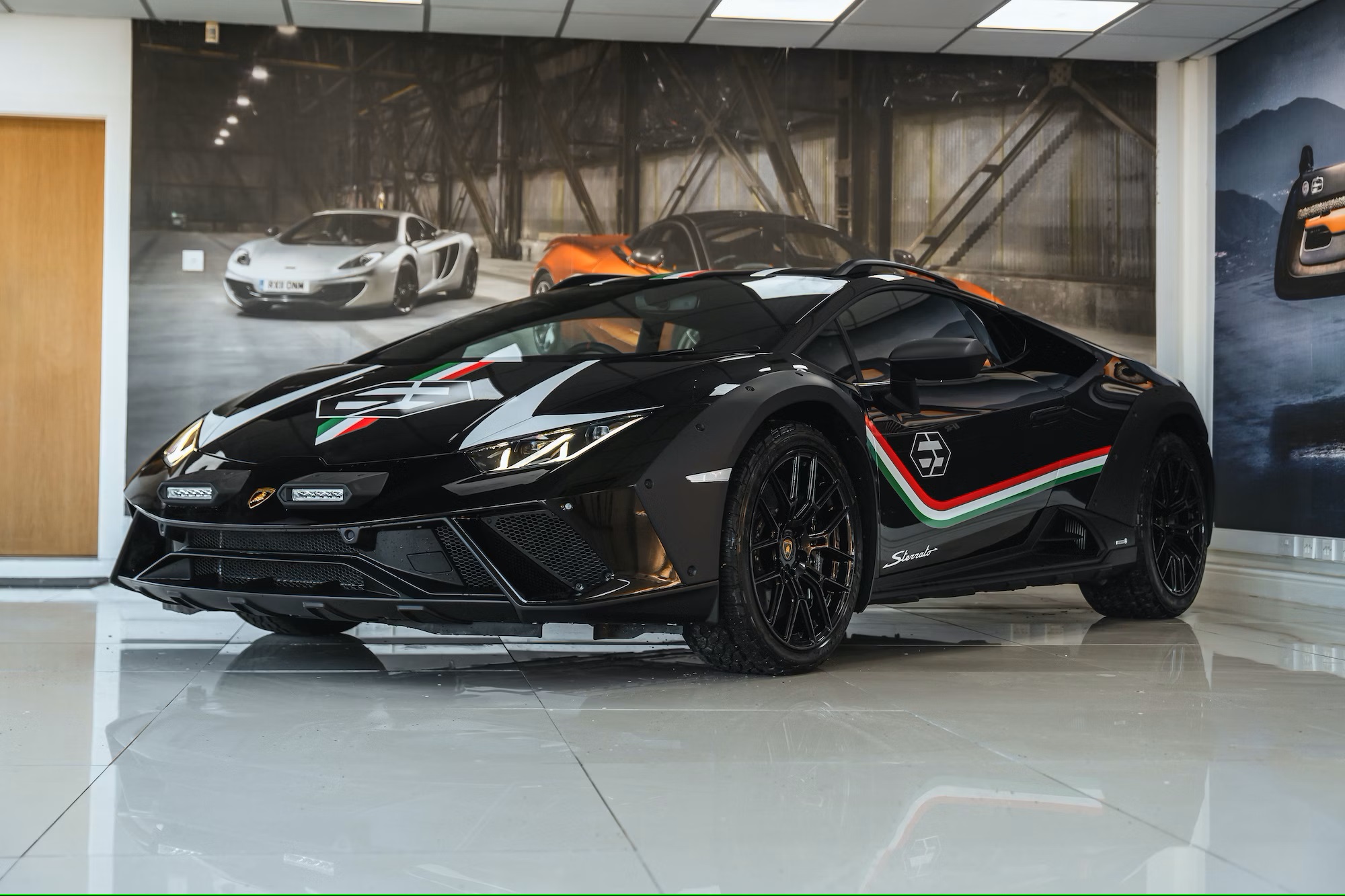 The Sterrato is based on the existing Huracán Evo model, featuring all-wheel drive and a 5.2-liter naturally aspirated V10 engine that produces 631 hp. This power output matches that of the track-focused Huracán STO, but instead of racetracks, the Huracán Sterrato is designed for off-road terrain. It can accelerate from 0 to 62 mph in 3.4 seconds, with a top speed limited to 162 mph due to the use of all-terrain tires.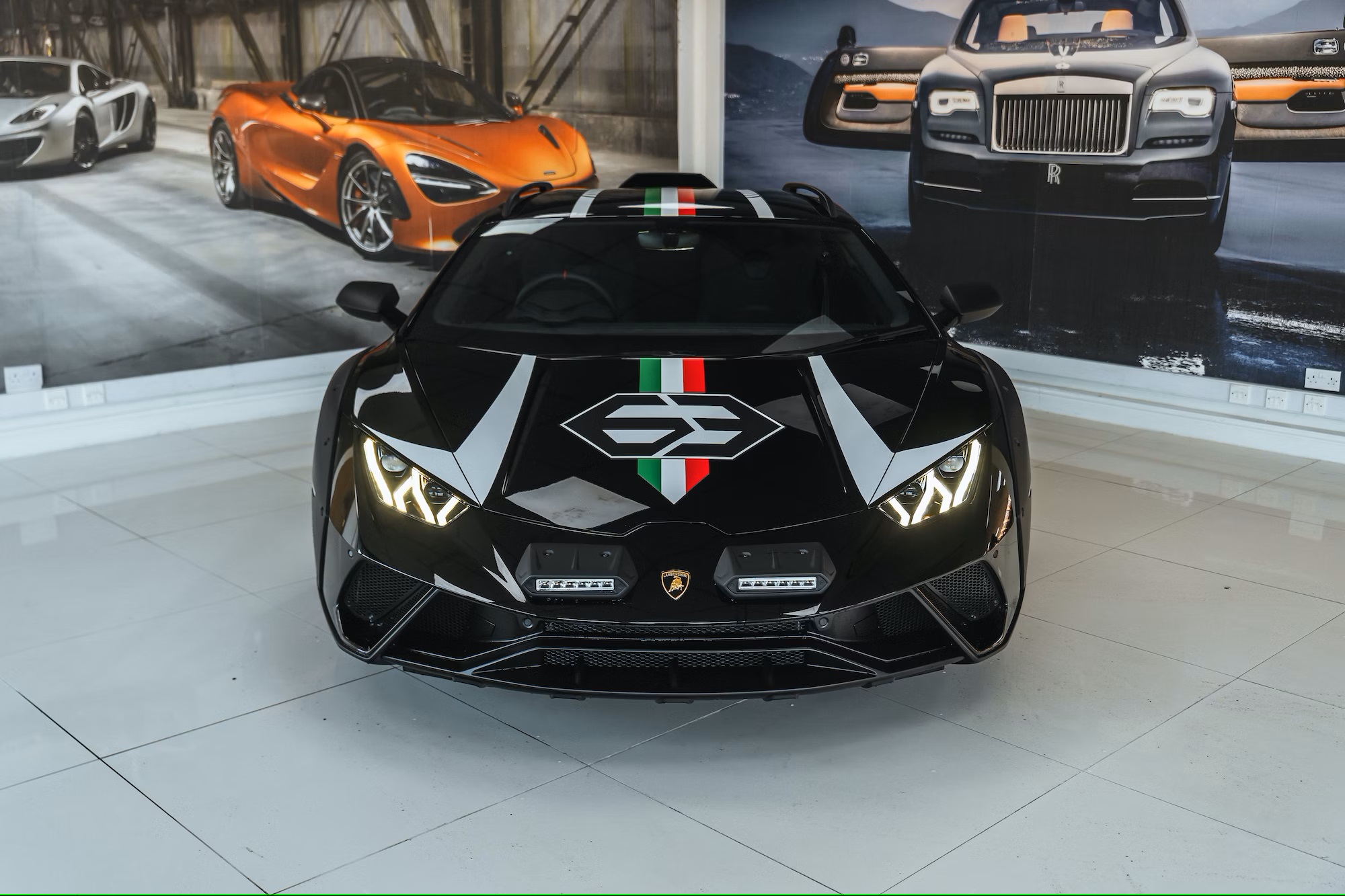 The Sterrato introduces a range of modifications to the standard Huracán. These include a 44mm higher suspension, 25% softer springs, increased suspension travel, a wider track, longer wheelbase, adjustments to the 4WD system, rugged plastic exterior cladding, roof bars, rally-spec LED lighting, and Bridgestone Dueller run-flat tires. Internally, changes encompass the addition of a switch for spotlights, a new Rally calibration on the driving-mode selector, and the inclusion of an inclinometer, compass, and steering angle indicator.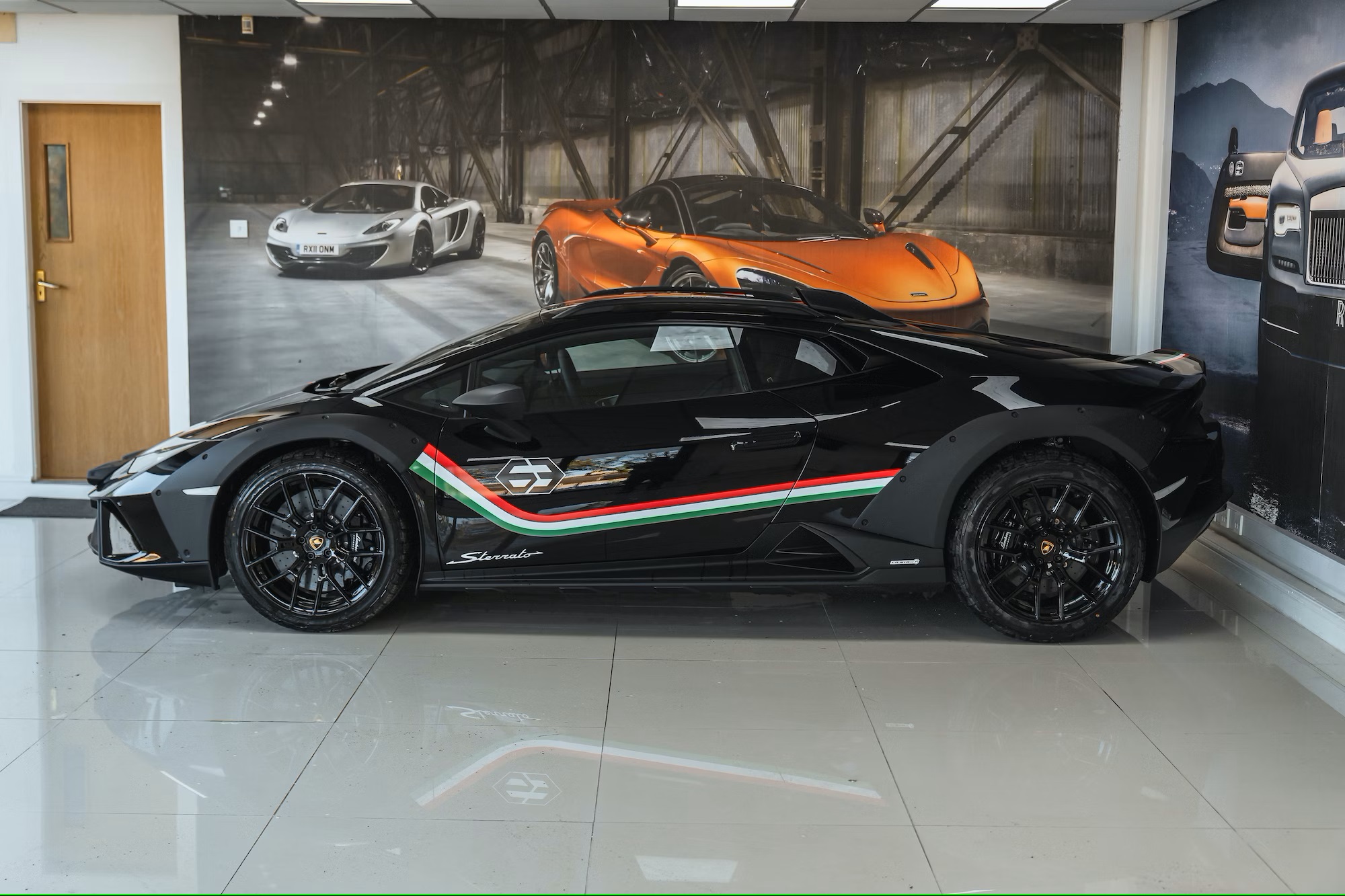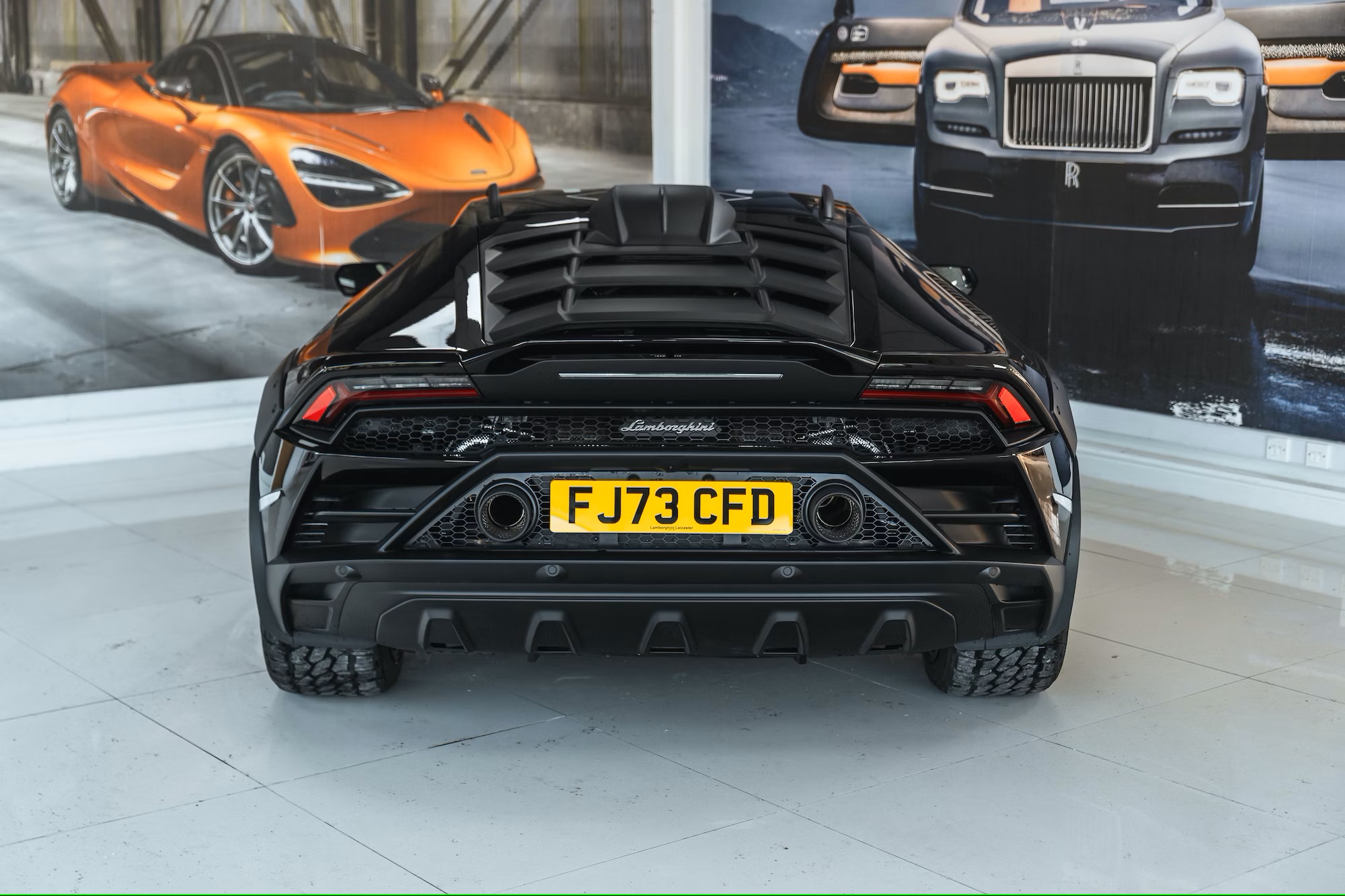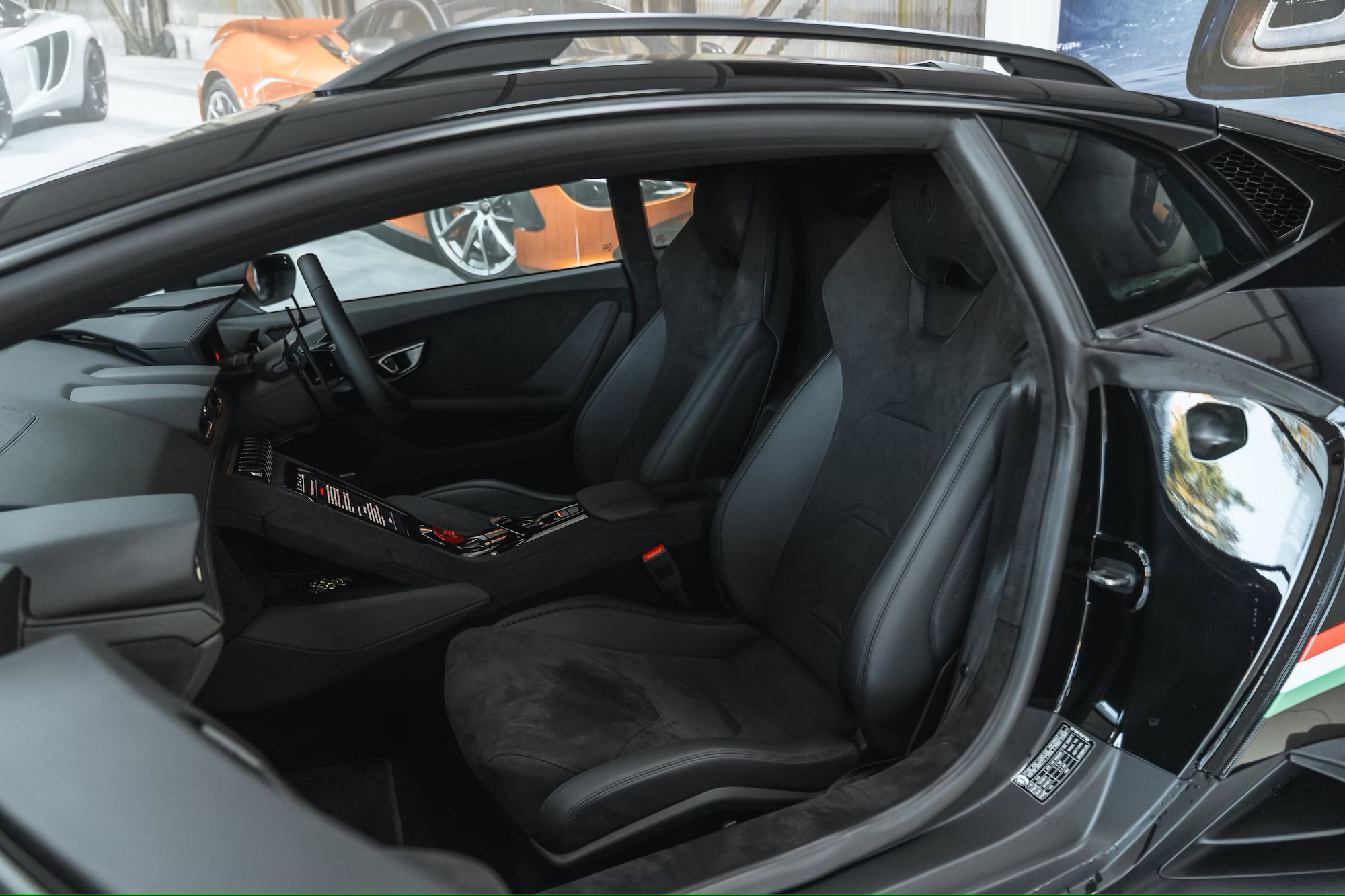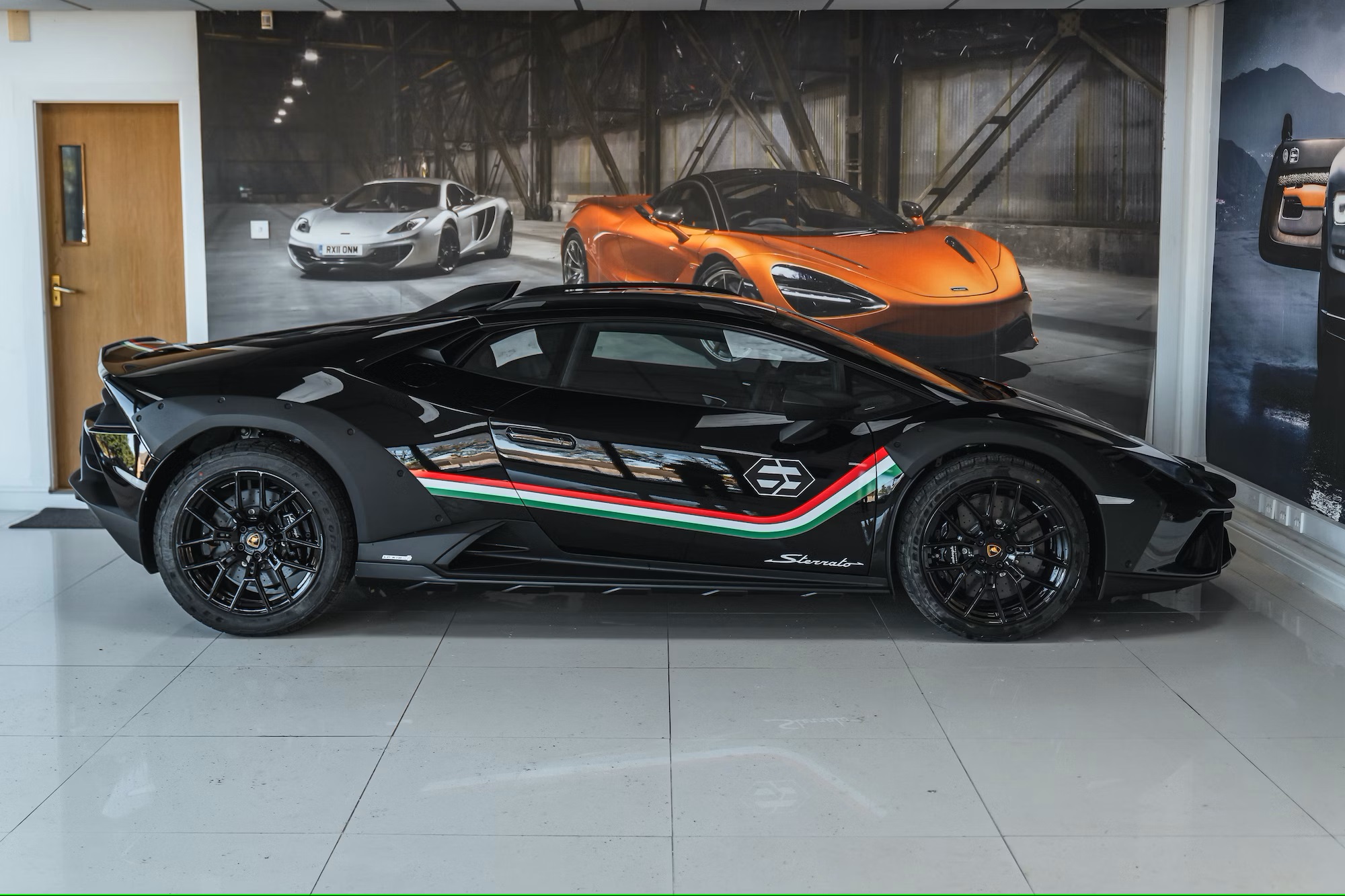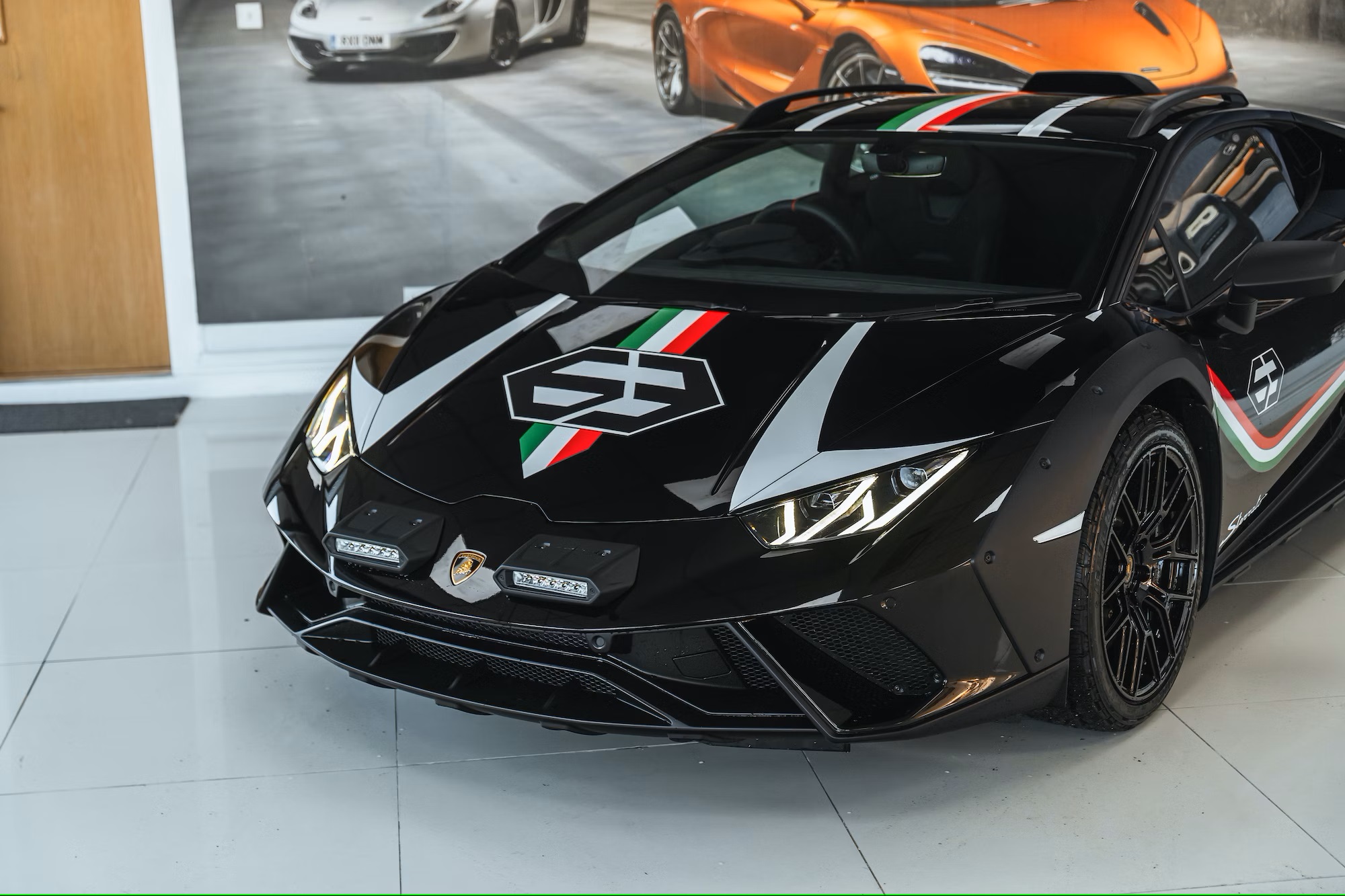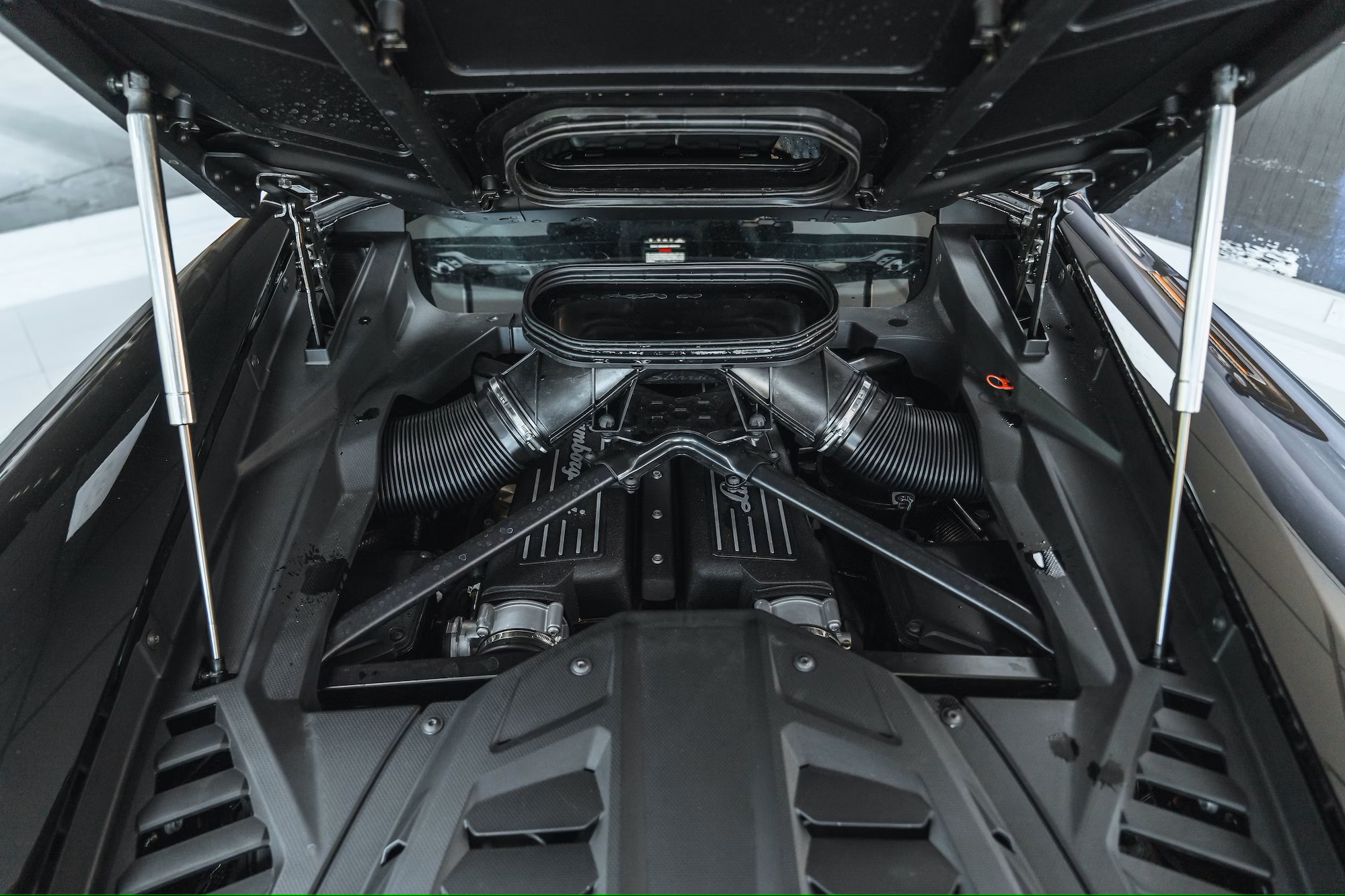 Photo Source: Collecting Cars