On July 26, 2022, Lamborghini teased a video showing the production-ready Huracán Sterrato supercar. It's titled 'Beyond the Concrete' and is all part of a carefully curated marketing campaign to generate a buzz leading to the car's official launch.
From all indications, this will be the concluding chapter of the glittering Lambo Huracán story before a replacement is announced. What a way to sign off then on what has been one of Lamborghini's most successful models ever.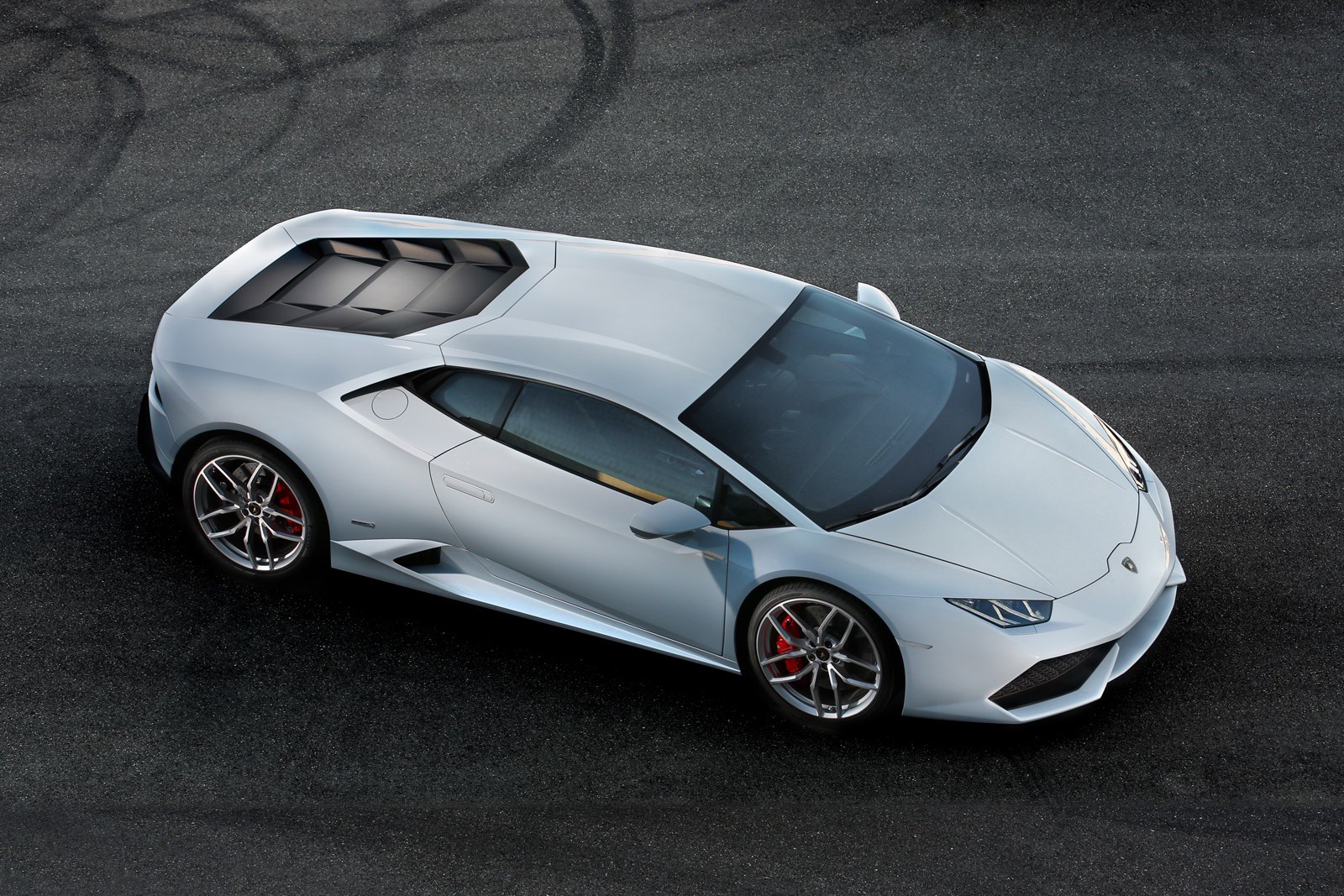 The Huracán was introduced as the replacement for the Lamborghini Gallardo and entered into production in 2014. The 'baby' Lambo has proven to be a smashing hit. In April 2022, Lamborghini proudly announced the 20,000th Huracán unit, a matte gray STO variant produced for a Monaco customer. By comparison, it took the Gallardo—one-time most successful Lamborghini model—a decade to sell 14,022 units.
The Many 'Faces' of the Huracán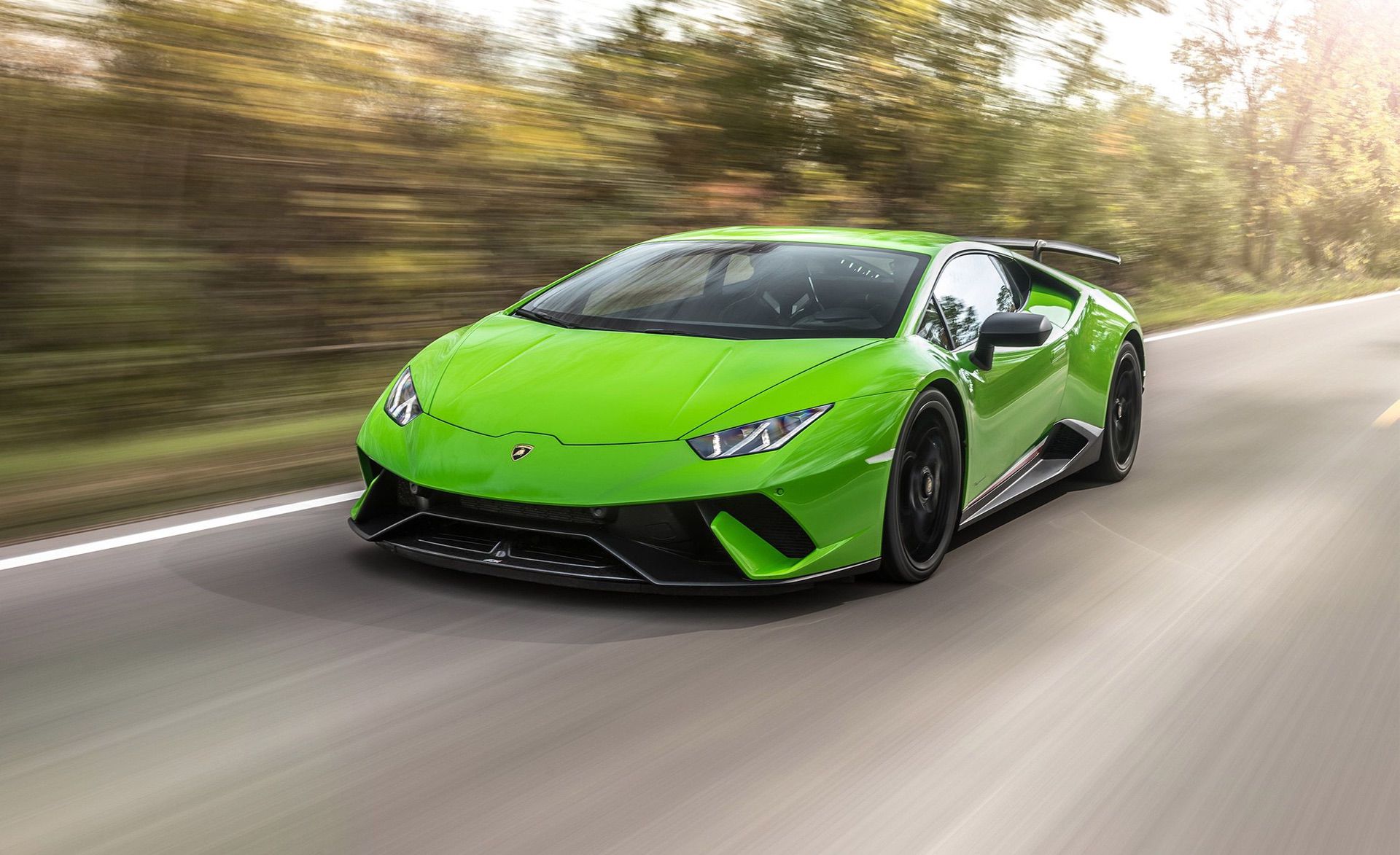 The name of Lamborghini's entry-level offering is derived from the Spanish word for 'hurricane.' It is a testament to the supercar's feisty nature. At its heart is Lamborghini's tried-and-tested naturally aspirated V10 powerplant. That engine output ranges from 580 hp to 631 hp and finds expression in over ten different Huracán model variants. For more info, here's an in-depth look at all Huracán models thus far.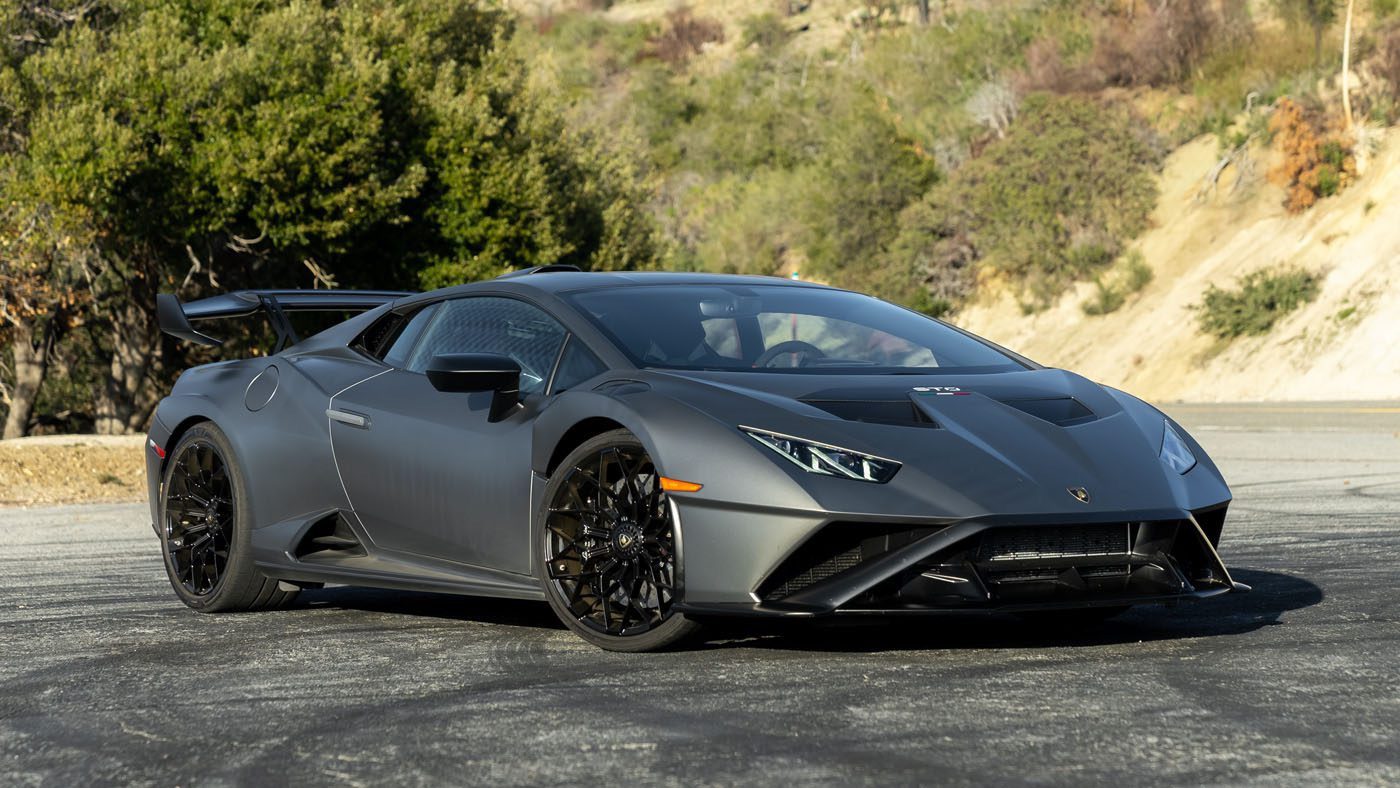 Lamborghini's Formula for Success
The point here is how successful Lamborghini has proven in milking any of its product offerings for maximum benefit and value. According to the carmaker, its strategy rests on three pillars of growth—business development, product profitability and growth management.
You can see these factors at play with the introduction of each Huracán model, spaced out carefully over a period of time and smartly positioned to capture as much of the market as possible.
The Huracán Sterrato: An Intriguing Idea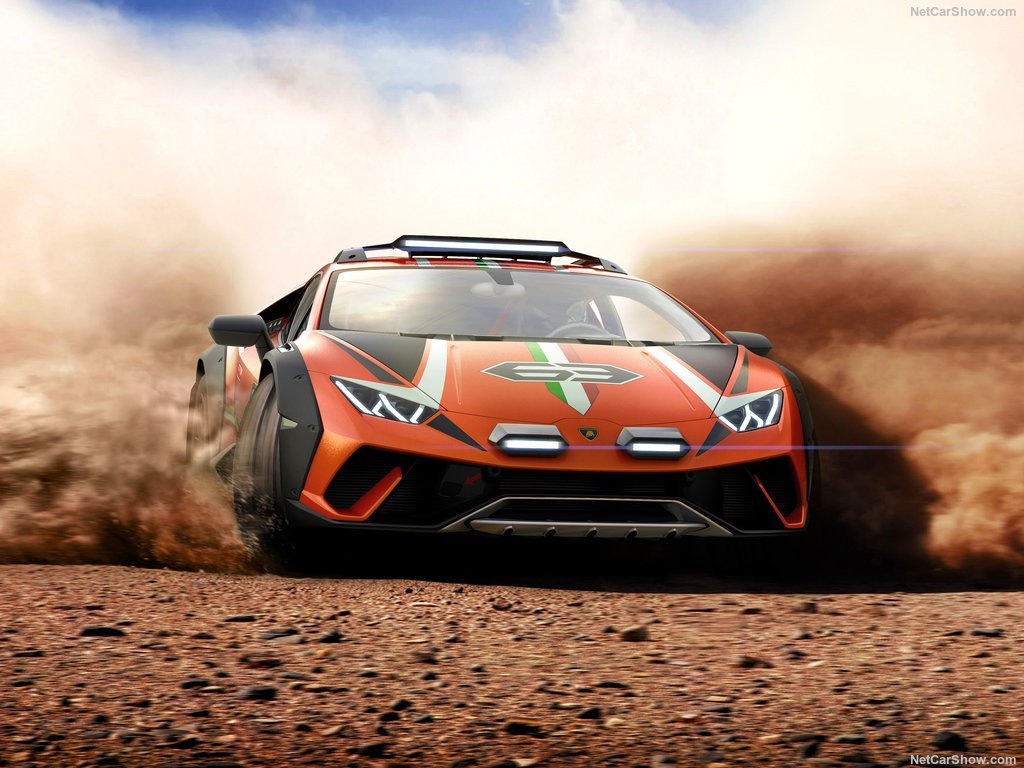 The Lamborghini Huracán Sterrato is not like your usual supercar. The name 'Sterrato' is Italian and roughly translates to 'dirt road' in English. It hints at the nature of this unique performance machine.
A Rallying Supercar
See, the upcoming Huracán Sterrato was specifically designed to thrive on rough, uneven surfaces. You might even go as far as describing it as some sort of rallying supercar, and you wouldn't be far from the truth.
Lamborghini first touted the idea of an off-road supercar in 2019, when it revealed the Huracán Sterrato concept. The inspiration for the oddball concept reportedly came from the period when the Urus was being tested in off-road conditions.
One of the team dared to think aloud about the possibility of a similar treatment being applied to a supercar, in this case, the Huracán Evo. Apparently, the company executives liked the idea and greenlit the project.
Taking the Huracán Evo Off the Beaten Path (Literally)
The Sterrato is based on the existing Huracán Evo model. That means all-wheel-drive, and a 5.2-litre naturally aspirated V10, primed to produce 631 hp. It's the same output as the track-oriented Huracán STO, but instead of the race tracks, the Huracán Sterrato will strut its stuff on off-road terrains.
To do this, the Huracán Sterrato will spot modifications that differentiate it from the other Huracán models (or any conventional supercar, for that matter). Among other things, the ride height has been raised by about 1.9 inches to improve ground clearance and approach/departure angles. The suspension setup has also been tweaked to make it more suitable for off-road driving, and the wheels are wrapped with fat 'balloon' tires.
To complete its off-road persona, this Huracán model will be offered with widened fenders, roof rails, and dual rectangular rally lights. For the interior, expect comfier seats and a full roll-cage for added safety.
The Huracán Sterrrato Is Not the First Off-Road Supercar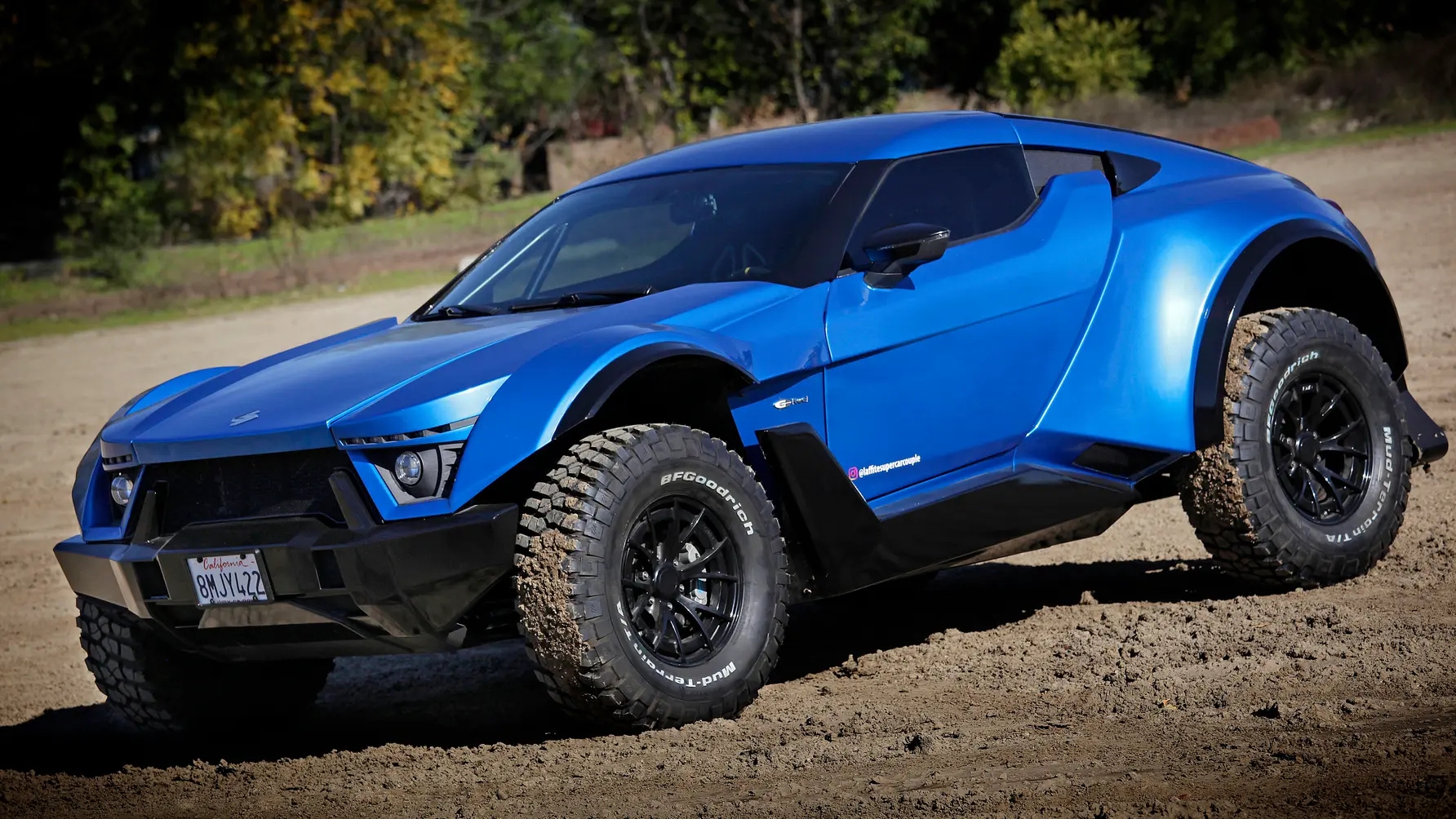 As wild as the Huracán Sterrato idea is, it's actually not the first off-road supercar. Other carmakers have flirted with the idea of an off-road supercar with varying degrees of success.
The Laffite X-Road
The Laffite X-Road is one such example. It is being developed by a US-based company and is best described as a Dakar Rally-style racer. It is powered by an LS3 6.2-litre V8 that makes anywhere from 480 hp to 720 hp in its most extreme configuration.
The Laffite X-Road was reportedly available to order on the company's website in 2020, but little has been heard about the car since then.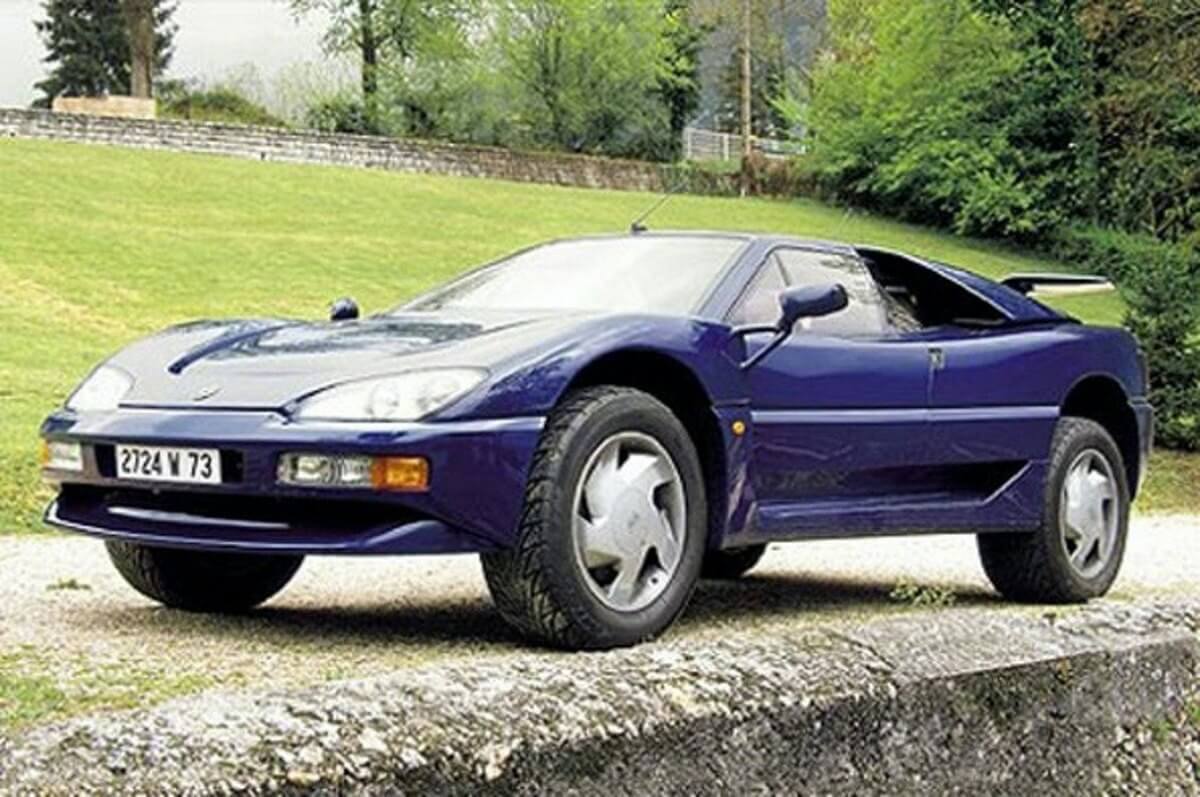 The Aixam Mega Track
There was also another called the Aixam Mega Track. This one-of-a-kind 'supercar crossover' was an extreme creation with adjustable suspension, all-wheel-drive and a naturally aspirated V12 that made 389 hp and 420 lb-ft of torque. Unfortunately, not many people bought into the idea, and reportedly, only about ten units were ever made.
Lamborghini, though, will be hoping to have better luck with its Huracán Sterrato when the car finally goes into full production.
Do We Really Need an Off-Road Supercar?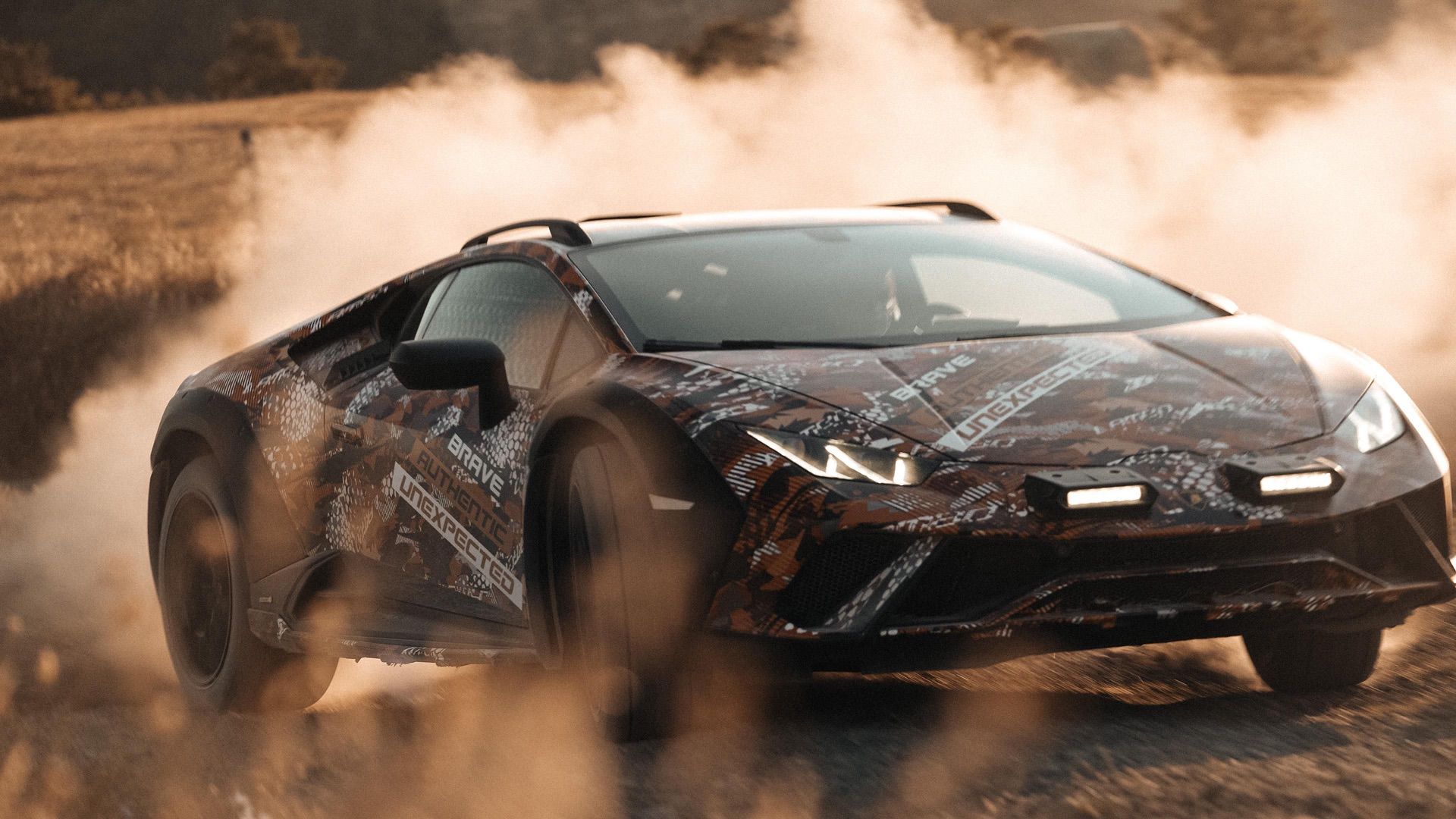 Lamborghini is a supercar brand. Its least expensive model will set you back by more than $200,000. That entry point automatically defines what the target market is. Lamborghini understands the nuances of that target market only too well.
See, the carmaker is not really in the business of producing things that people necessarily 'need,' at least not as we understand that concept from our basic economics classes. Instead, Lamborghini's product offerings are carefully designed to stimulate a desire first, and then second, to satisfy that desire among its army of yearning fans.
What Worked for the Urus Can Work For the Sterrato
It is an art that Lamborghini has mastered over time. Take the Lamborghini Urus, for example. There were other performance SUVs on the market before its introduction. However, when Lamborghini decided to enter that market segment, it sold the idea of the Urus as a Super Sports Utility Vehicle (SSUV), the first of its kind.
Imagine supercar capabilities wrapped in the traditional body form of an SUV. Suddenly, prospective customers were scrambling to add a Urus to their car collection, even if there was no real 'need' for it. The Urus has become a runaway success, with over 20,000 units sold in less than five years. Now, the original model has even spawned a more potent variant—the Urus Performante.
In the teaser Huracán Sterrato video, we see the supercar power-sliding around in some sort of field, kicking up thick dust clouds, all accompanied by the glorious sound of that free-breathing V10. It sure seems like a lot of fun. It's hard not to get excited by what the Huracán Sterrato offers, and for the prospective customers who will be queuing up to secure an allocation, that's all that really matters.