Cheapest New & Used Maserati Models – Italian Flair at Reasonable Prices
Maserati has seen a notable growth of market share in the later part of the decade, peaking with its best global sales tally ever, in 2017. While things have cooled off a fair bit since then, the Italian marque has ultimately improved its image while growing a reputation around the world as a legitimate automaker.
Having an exclusive relationship with fellow countryman, Ferrari, has certainly been a staple of the brand for many years. This partnership has proven fruitful for Maserati, as they have been able to equip – and just as importantly, market – their vehicles with Ferrari engines.
Here is a list of the cheapest brand new Maseratis you can buy today, along with the most affordable models you are likely to come across while scouring the classifieds.
Cheapest New Maserati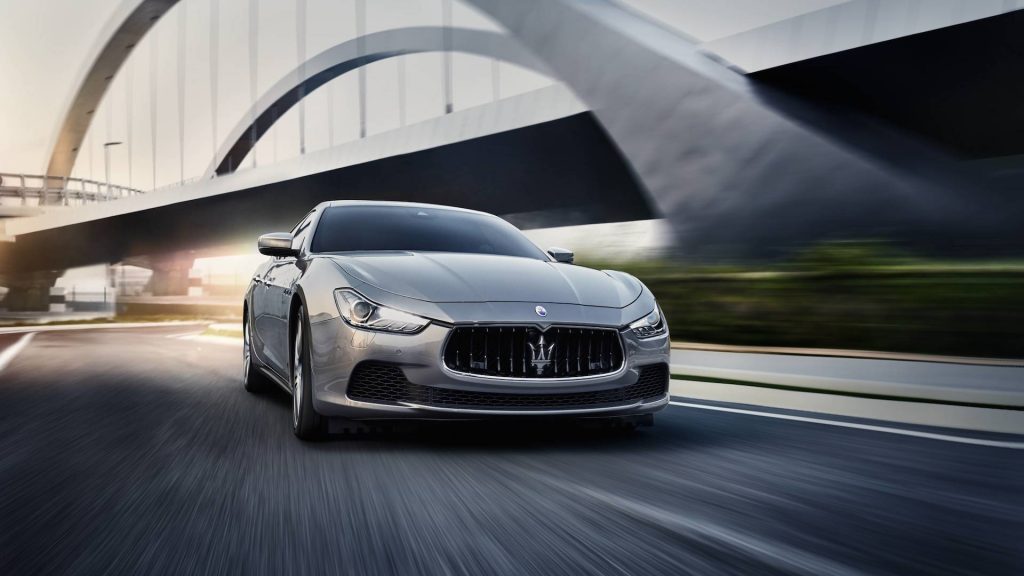 1. Maserati Ghibli
BMW 5 Series Competitor
Variant: Base Ghibli / Base price: $69,490 / Engine: 3.0L twin-turbo V6 engine / Power: 345 hp @ 5,750 rpm / Torque: 369 lb-ft @ 4,500 rpm / 0-60 mph: 5.5 s
The sedan is powered by an impressive V6 engine built at the Ferrari factory in Maranello, Italy. Available in two engine options, the base model is propelled by a real-wheel-driven, 345 hp V6 drivetrain, while the performance version – the Ghibli S Q4 – comes with an upgraded 424 hp engine with all-wheel-drive.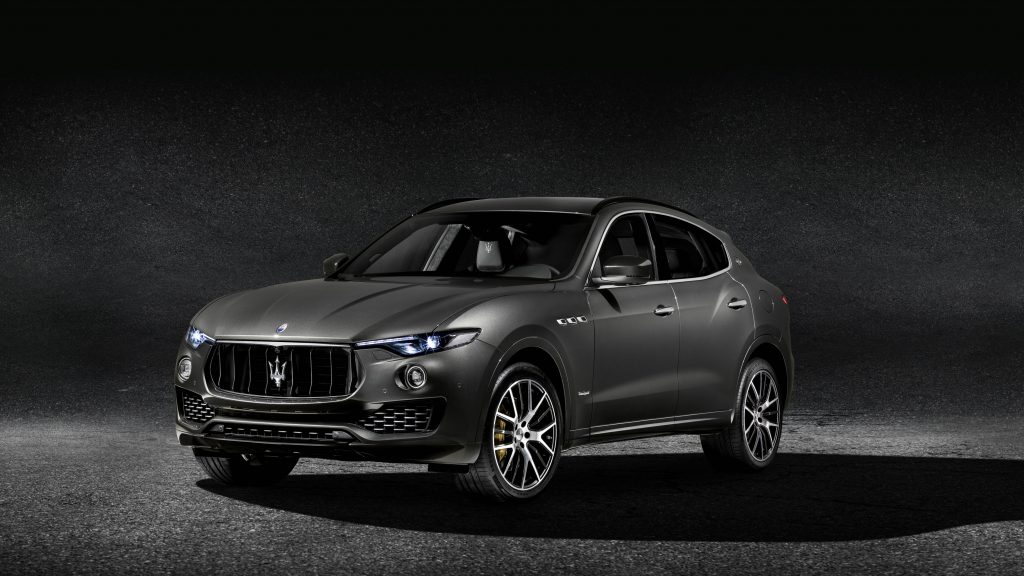 2. Maserati Levante
Maserati's New Bread & Butter
Variant: Levante / Base price: $69,900 / Engine: 3.0L twin-turbo V6 / Power: 345 hp / Torque: 369 lb-ft / 0-60 mph: 5.8 s
The Maserati Levante has quickly become the brand's bread and butter, propelling the brand to achieving record unit sales over the last few years. Powered by either a twin-turbocharged V6 or a significantly beefier twin-turbocharged V8, the Levante is yet another amalgamation of the exclusive relationship the marque has with fellow countryman, Ferrari.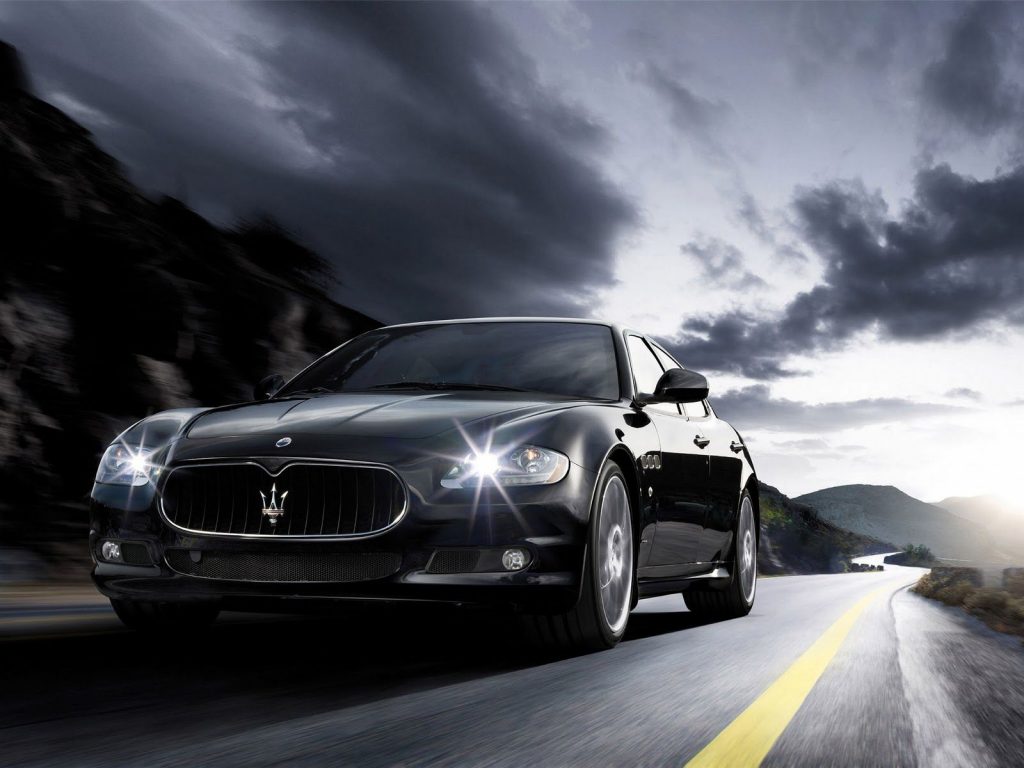 3. Maserati Quattroporte
Italian Luxury
Variant: Quattroporte S / Base price: $99,490 / Engine: 3.0L twin-turbocharged V6 / Power: 424 hp @ 5,750 rpm / Torque: 428 lb-ft @ 1,750 rpm / 0-60 mph: 5.0 s
Literally meaning "four doors" in Italian, the Quattroporte sedan is the lineup's current flagship sedan and comes with all the gusto and flair required to duly represent the Maserati brand. Its luxurious interior and plush cabin are the car's calling card, and is certainly the best out of all the currently available models..
More Ferrari-goodness in the engine bay too, with Ferrari twin-turbocharged engines available in two configurations – a 424 hp 3.0L V6 for the S, and a 523 hp 3.8L V8 for the range topping GTS. An eight-speed automatic and rear-wheel drive are standard on both the S and GTS, with the S Q4 offering an all-wheel-drive option. The GTS is available only with rear-wheel-drive.
Cheapest Used Maserati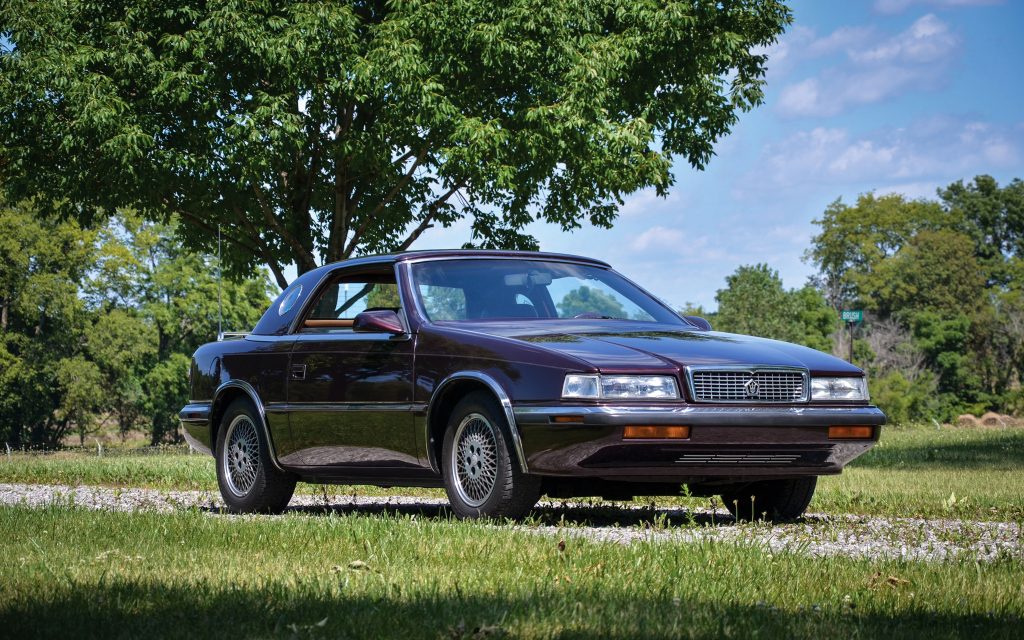 1. Maserati TC
1989 – 1991
Price Range: US$4,000 – US$9,000 / Engine: 2.2 liter turbocharged I4 / Power: 160 hp @ 5,200 rpm / Torque: 170 lb-ft @ 3,600 rpm
The Maserati TC (and soon to be mentioned Maserati Biturbo) is part of the reason why the company has looked to break free from its past and revitalize the brand's image, as mentioned in the introduction.
Jointly developed by Chrysler and Maserati, all TC models were built in Milan, Italy. The TC is a grand touring car, built upon a Chrysler K platform. Notable features include a removable hard top and opera windows on the c-pillars.
While only 7,300 units were built, the TC is relatively rare but can still be had on the cheap these days on the used market. The joint-venture product just never really took off, as it was expensive to other comparable options when brand new, and suffered from lacklustre performance and an uninspiring road manner.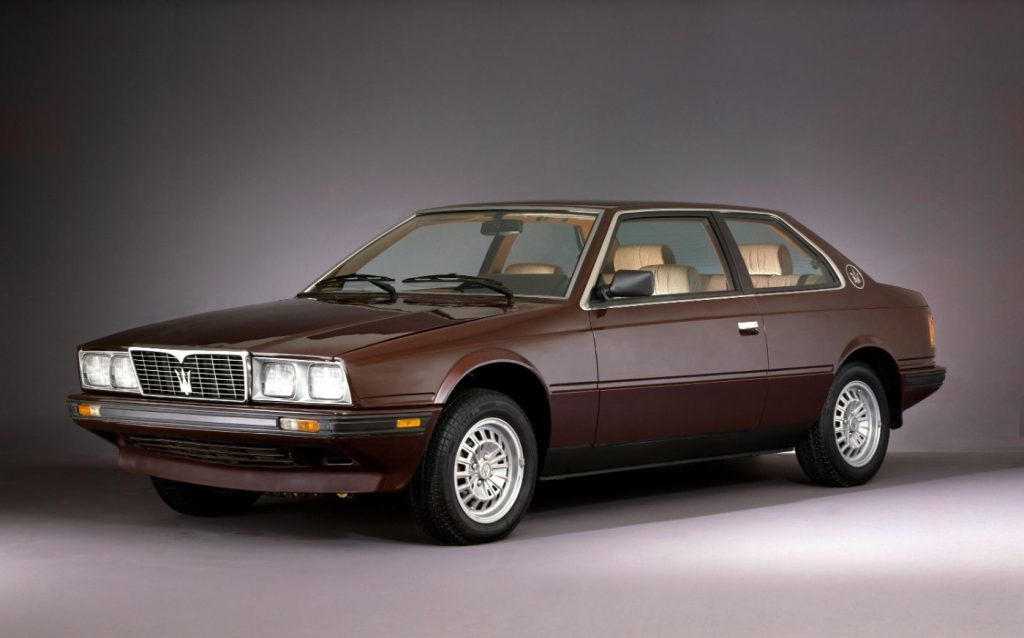 2. Maserati Biturbo
1981 – 1994
Price Range: US$4,000 – US$13,000 / Engine: 2.0 liter twin-turbocharged V6 / Power: 180 hp @ 6,000 rpm / Torque: 187 lb-ft @ 4,400 rpm
The Maserati Biturbo is a 2+2 coupe with a twin-turbocharged V6 engine. By all accounts, it appeared to be a proper car on paper and had over 40,000 unit sales to back it up. It is considered to be one of the first attainable Italian luxury cars, widely available to consumers outside of Europe.
Though the same platform would be used for over 10 years, the Biturbo name was dropped during one of the most comprehensive model refreshes (by Marcello Gandini) in 1988, when it was renamed the '222'. The car would eventually evolve into the Maserati Ghibli.
Reliability was always the achilles heel of the car however, with owners plagued by a constant stream of mechanical and design issues. Along with being facelifted, the later models resolved most of these issues, but they also command a high premium above what the earlier versions are typically going for.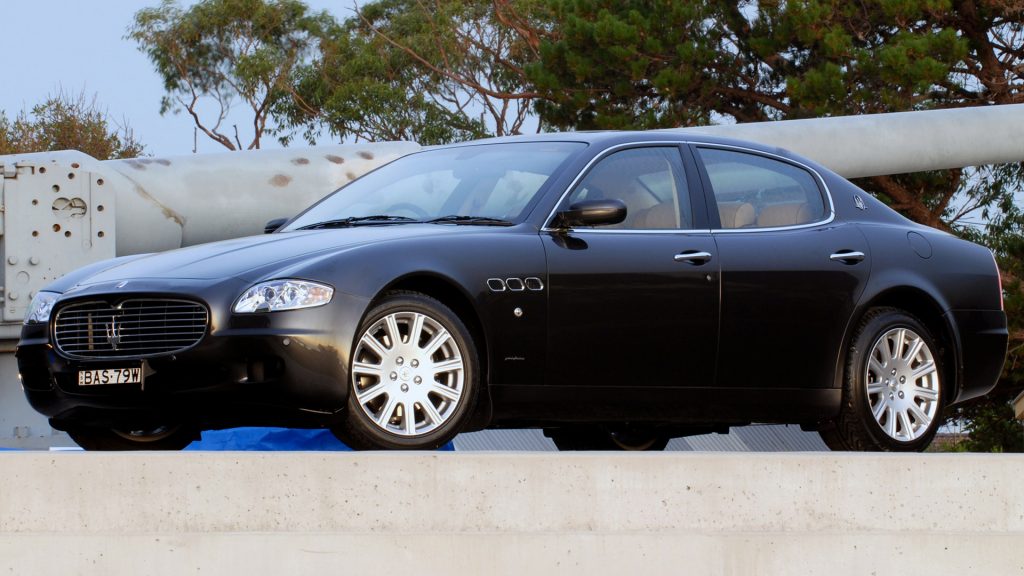 3. Maserati Quattroporte
2003 – 2008
Price Range: US$10,000 – US$20,000 / Engine: 4.2 naturally aspirated V8 / Power: 395 hp @ 7,000 rpm / Torque: 333 lb-ft @ 4,500 rpm
Fifth generation Maserati Quattroportes come aplenty on the classifieds, and are therefore the most viable option for those wanting to get into the brand saloon-style, without having to buy brand new. Designed by famed coachbuilder Pininfarina, the Quattroporte was built on an entirely new platform called the M139 which would later be adopted by the GranTurismo and GranCabrio.
Earlier models were powered by a tuned version of the 4.2 liter V8 engine equipped in the Maserati Coupé, producing 395 horsepower. By nature of being a 4-door sedan, the Quattroporte carried more weight than its two-door counterparts, resulting in 0-60 mph in 5.2 seconds and a top speed of 171 mph.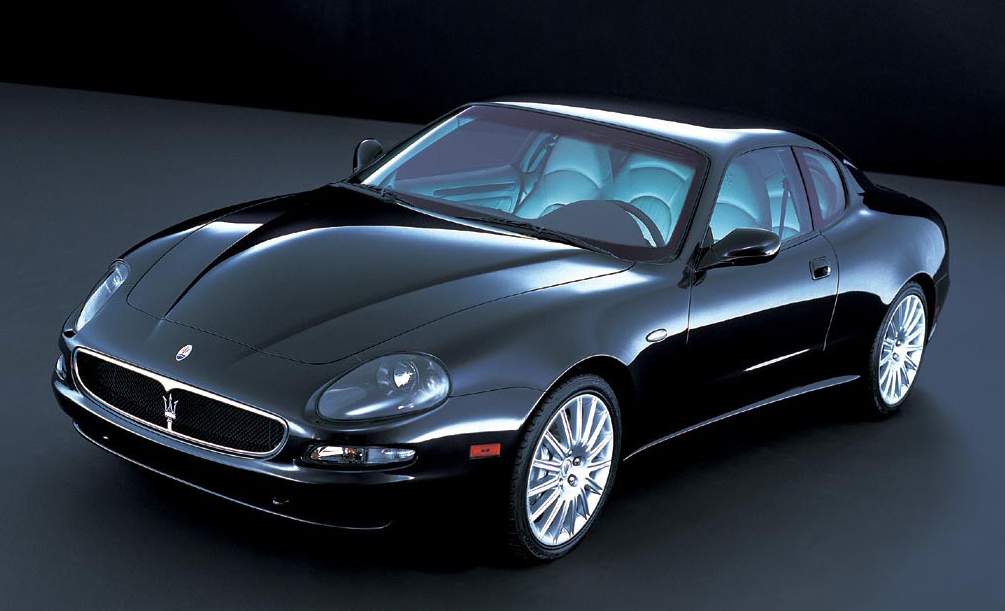 4. Maserati Coupe/Spyder
2003 – 2008
Price Range: US$12,000 – US$30,000 / Engine: 4.2 naturally aspirated V8 / Power: 390 hp @ 7,000 rpm / Torque: 333 lb-ft @ 4,500 rpm
The Maserati Coupe is a capable grand tourer with Italian blood coursing through its veins. Equipped with a 4.2 liter 390 horsepower naturally-aspirated V8 engine, the Coupe was capable of sprinting from 0-60 mph in just 4.8 seconds, on its way to a top speed of 285 km/h. The convertible variant (Spyder) produced figures that were just a smidge slower.
One of the standout features was the optional Cambiocorsa Formula 1 style paddle shifters, which spiritually operate much like today's dual-clutch transmissions. Italian sports car performance while still being civil enough for daily driving, this iconic car can be picked up for relatively cheap on the used market.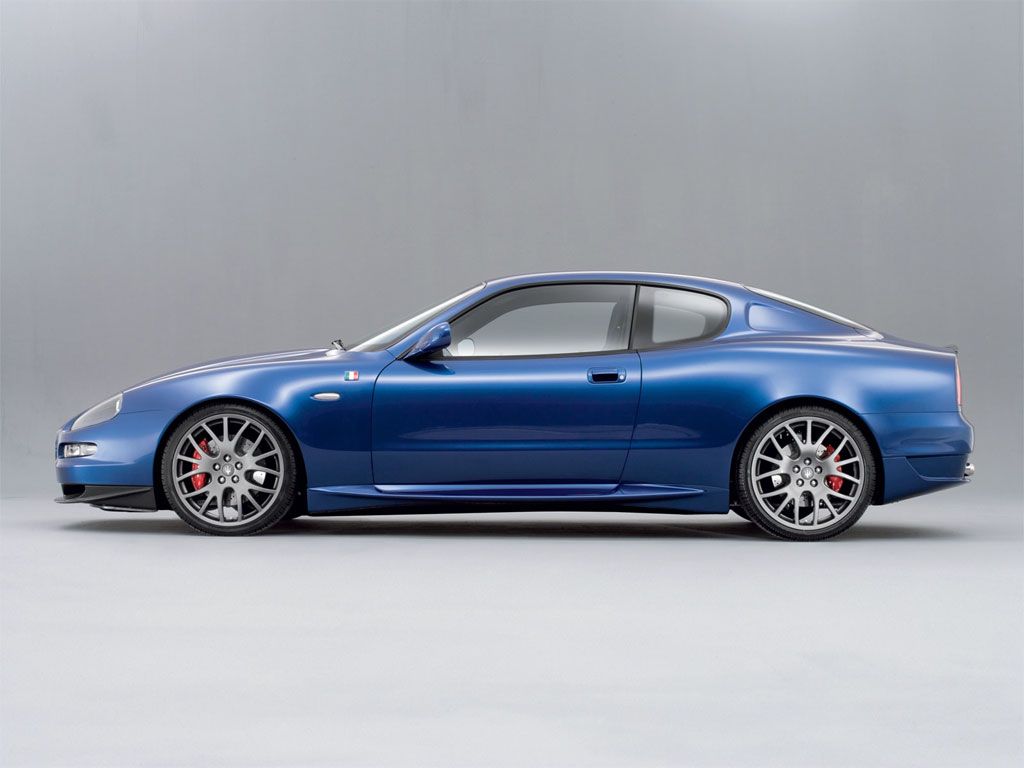 5. Maserati GranSport
2005 – 2007
Price Range: US$18,000 – US$35,000 / Engine: 4.2 naturally aspirated V8 / Power: 395 hp @ 7,000 rpm / Torque: 333 lb-ft @ 4,500 rpm
The Maserati GranSport offered consumers with an exciting alternative to the Coupe, and as such, had been treated to a series of luxury and performance enhancements to distinguish itself from its 2-door stablemate.
For starters, the GranSport was only available with the Cambiocorsa transmission, while improvements to the aerodynamics also gave the car a notably muscular shape and form. The car was also more agile, with a sophisticated transaxle layout and improved suspension geometry helped to further enhance its driving manners.