The Second Wave of 911 Rally Machines
The names Porsche and Singer are almost synonymous at this point in our modern timeline. Singer has been the captain of building bespoke, custom-optioned 911s that scream class and bring an added layer of luxury to the successful 911 lineup.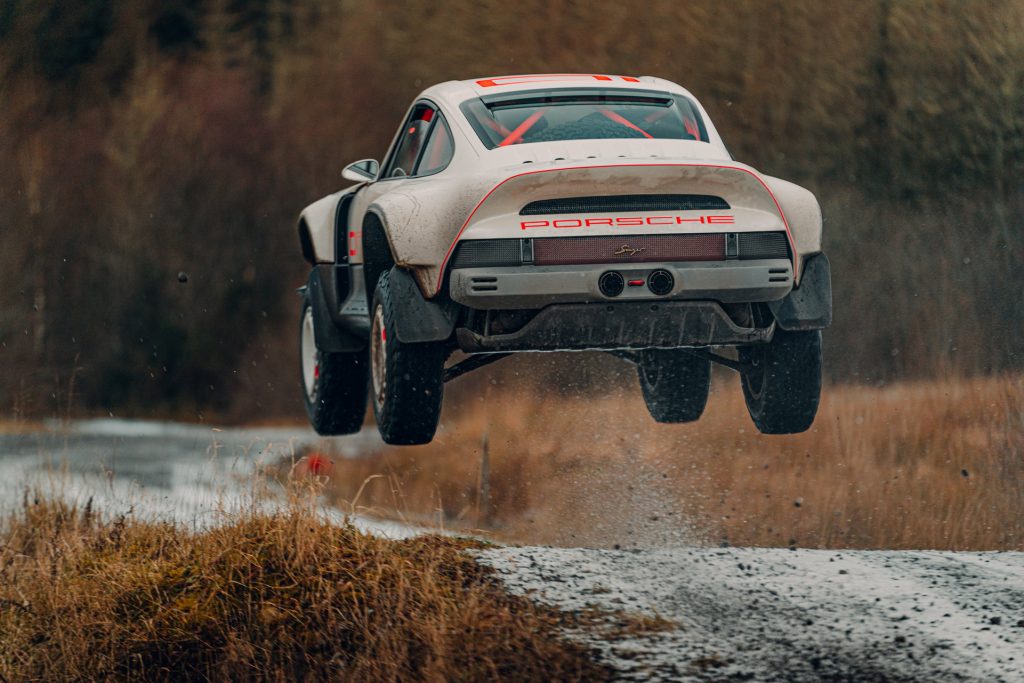 Traditionally, Singer can be found building traditional road cars for scotch drinking, cigar-smoking men looking for the perfect 'drivers car'… But have you ever heard of Singer's "All-Terrain Competition Study" 911?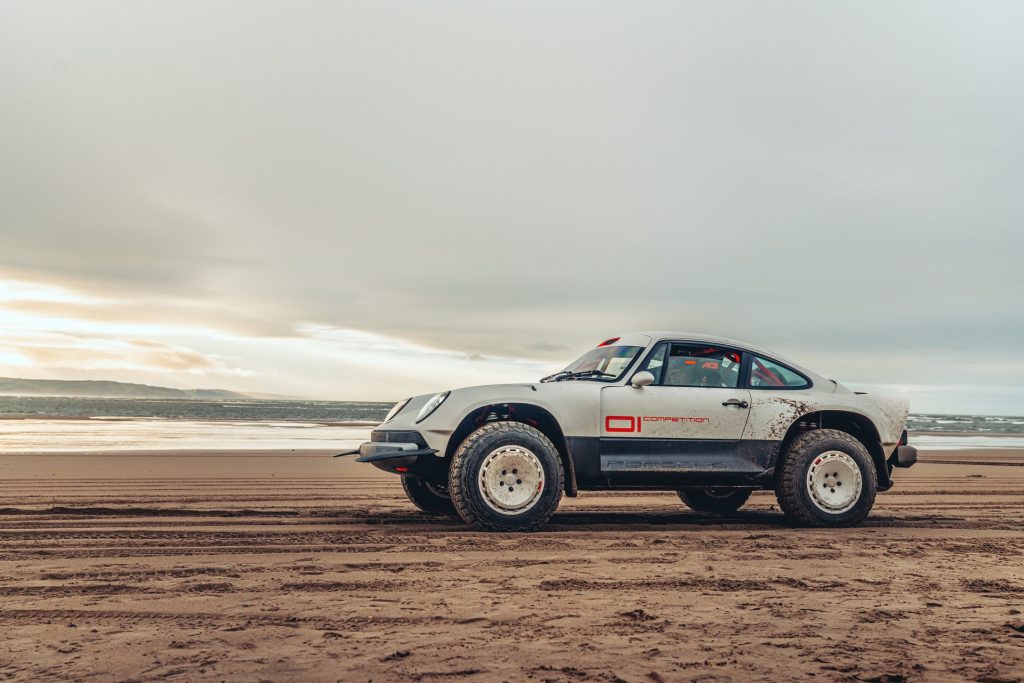 This design started as a 1990 964 Porsche 911 that has been completely customized from the ground up and now features a twin-turbo air-cooled 3.6L flat-six that produces a whopping 450 horsepower translated through the five-speed transmission.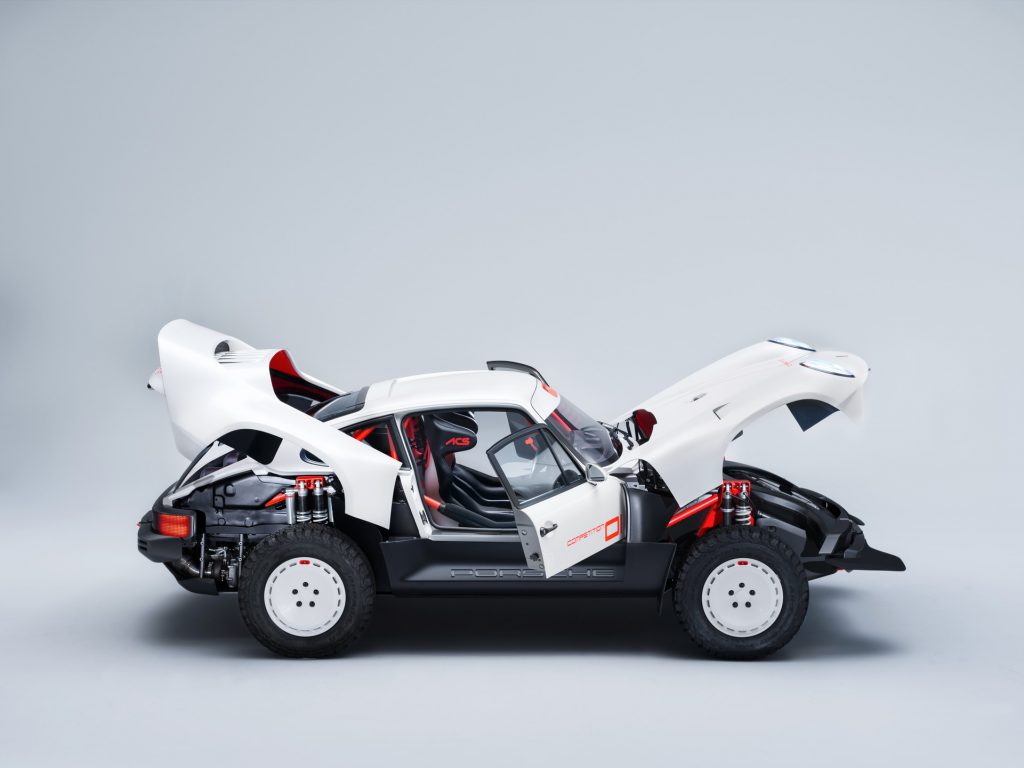 The ACS was designed for rally competition, and two cars were produced for the customer; one was built for high-speed tarmac-style events, and the other for desert rallying on loose sand.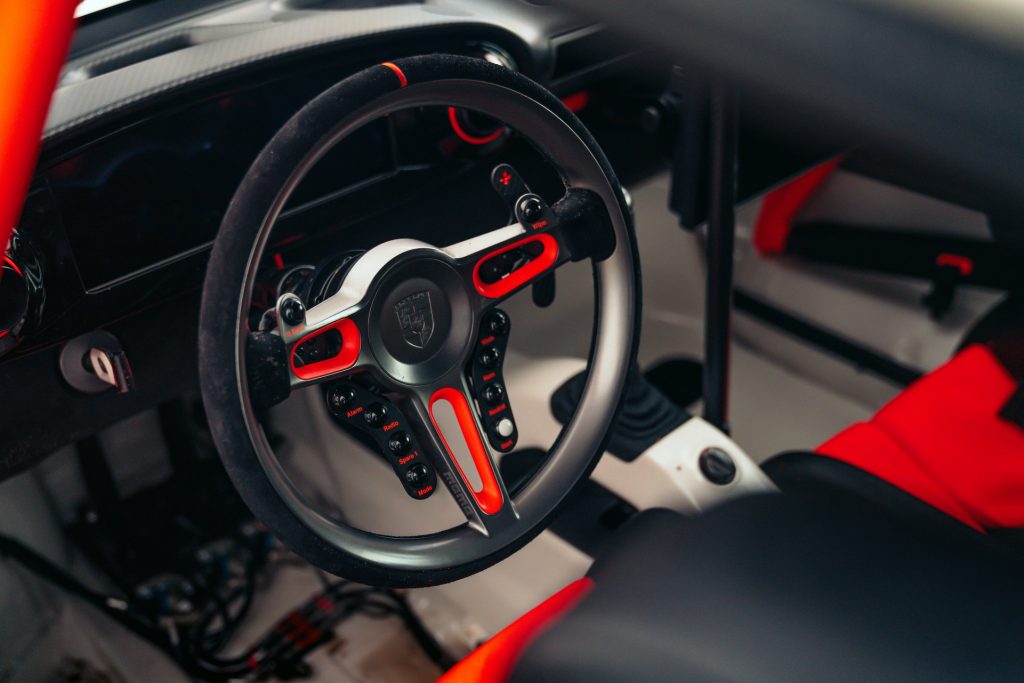 The cars have been converted to full AWD, and enjoy the rally benefits of having a huge fuel tank for driving without filling up on long-distance events.
The seats are fully FIA approved for racing, the steering wheel is custom, and if you look close enough you can see a giant manual hand-brake built out of a carbon rod to lock the tires up when whipping through desert corners.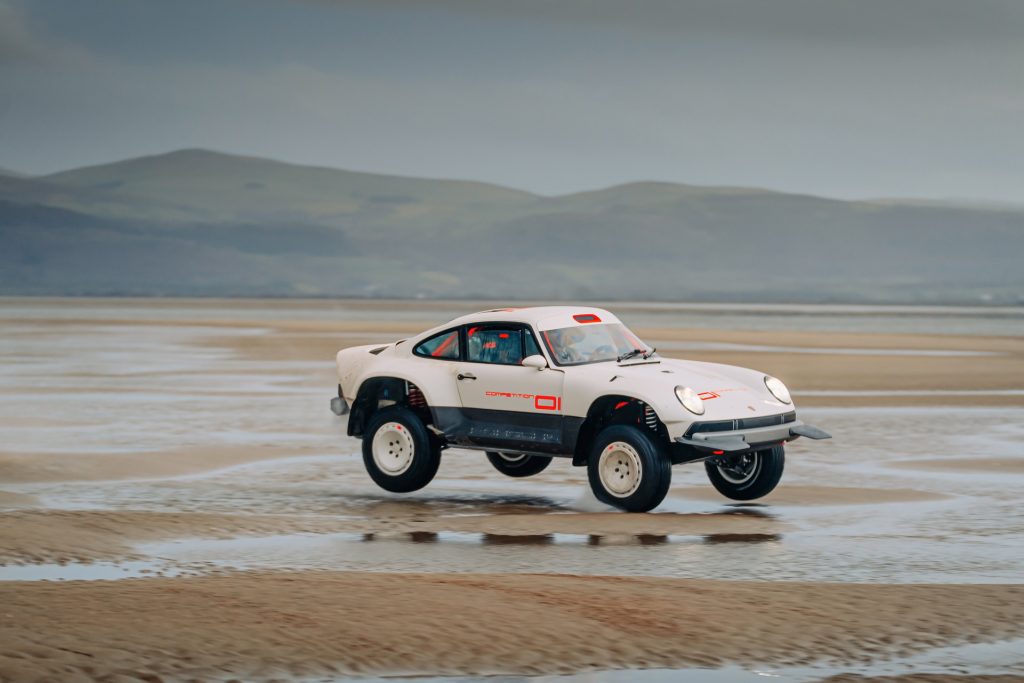 For a more detailed look into the car, check out ]Top Gear's video about the ACS below.