Daimler Double Six 5.3
In 1984, the Series III Jaguar XJ range was extended to include the Daimler nameplate. These highly optioned cars were called either the Daimler 4.2 or Double Six 5.3.
Our feature example is the personal car of HRH Queen Elizabeth II which she used to travel to Sunday church at Windsor Great Park. It was sold at RM Auctions' Sports and Classics of Montery sale for $77,000 USD.
Story by RM Auctions
In Detail
| | |
| --- | --- |
| | |
| type | Series Production Car |
| production years | 1979 – 1992 |
| engine | V12 |
| position | Front, Longitudinal |
| aspiration | Natural |
| valvetrain | SOHC |
| body / frame | Unitary Steel Monocoque |
| driven wheels | RWD |
| front brakes | Discs |
| rear brakes | Discs |
| transmission | 3-Speed Automatic |
Auction Sales History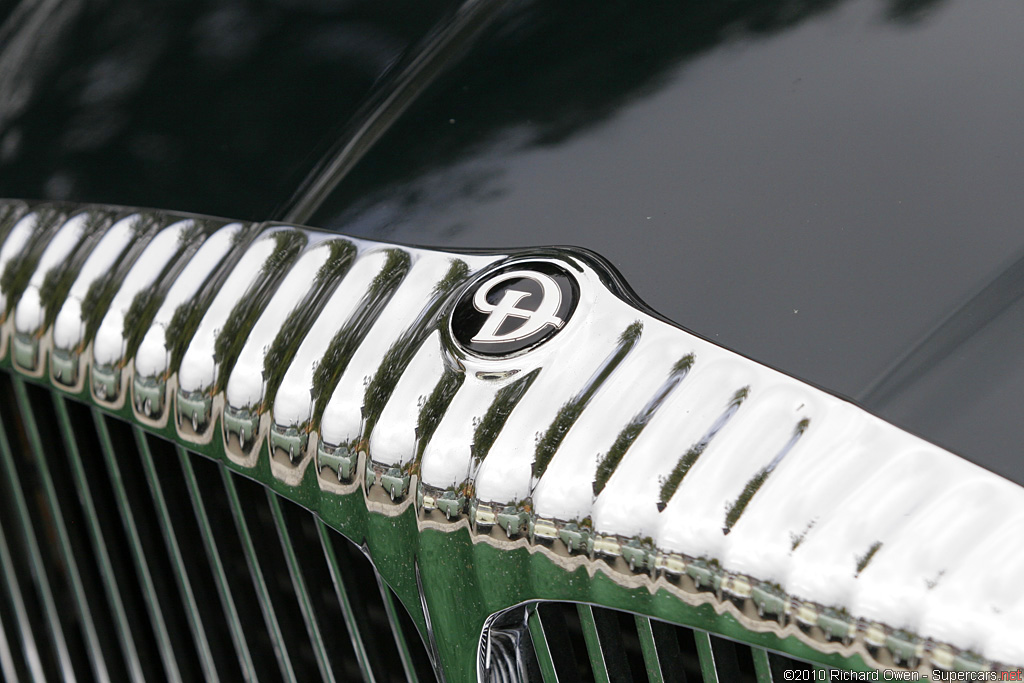 Queen Elizabeth II's 1984 Daimler Double Six LWB – sold for $77,000
Personal car of HRH Queen Elizabeth II. Several modifications for Her Majesty's use. Delivered new to Buckingham Palace for the personal use of Her Majesty Queen Elizabeth II, Queen of England, in October 1984, this fully loaded top-of-the-range 12-cylinder Daimler Double Six represents a unique opportunity to own a serious piece of automotive history which was the personal transportation for the most famous and photographed lady in history.
The car was outfitted with every extra available at the time, with a couple deviations from stock, including a blue convoy light fitted in front of the rearview mirror to enable security teams to identify the car more easily at night and to be more visible in the event of a security threat to the Queen. This light is also recognized by the gate security at both Buckingham Palace and Windsor Castle. Additionally, a full length rear seat cushion was fitted instead of the standard twin cushion. This was requested by Her Majesty to enable her three pet Corgis at the time to travel more securely and comfortably.
It has been confirmed that no Royal cars will be released again by the factory, and therefore this is a unique opportunity to obtain a car with highly important and unique provenance connected to the Queen of England. This is the first and the only uniquely prepared personal car to the Queen ever to by offered for public sale in the US. It is a fine automobile presented in original and superb condition, as used by one of the true icons of modern history.