Another drag race! Except this one doesn't come from LoveCars. No sir, this one comes from Hoonigan.
For those not aware, Hoonigan is the brand that Ken Block has built up as the representation of "weird, wacky, crazy, cool" cars and events. In this particular race, they pit a 2019 Dodge Demon against a 2019 Lamborghini Huracan Performante that has had a supercharger bolted on and nothing else.
Oh, and because it's Hoonigan, obligatory language warning so we don't get in trouble with any parents watching with their youngsters!
In the American corner, you have the Dodge Demon. Part of the Hellcat line of Dodge Challengers, it develops 808 BHP from a supercharged 6.2-liter hemi V8. The supercharger itself has an air volume of 2.7 liters, so when it spins up, it's noisy and slams that air into the cylinders of the V8.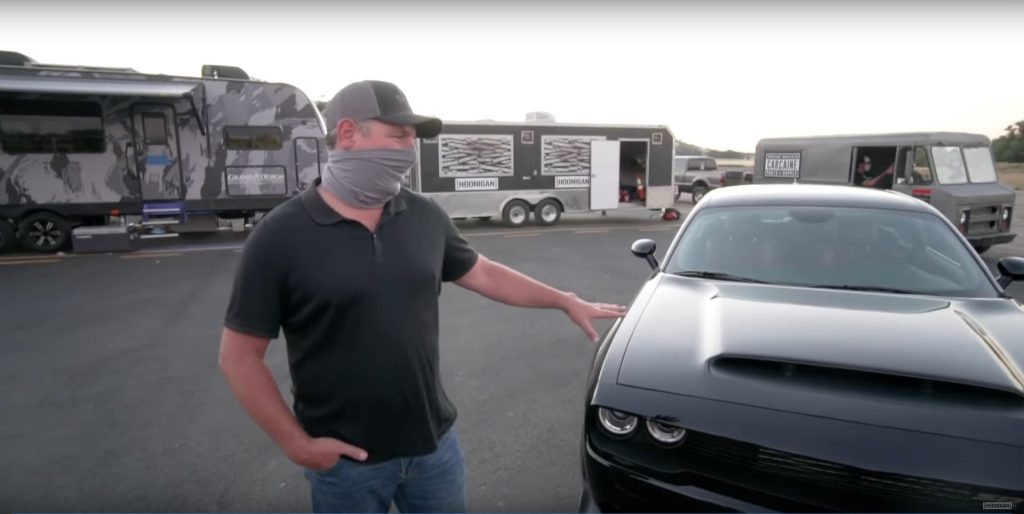 The car itself weighs a hefty 4,255 lbs, and uses a semi-automatic 8-speed single-clutch transmission to keep the car in the powerband. A very interesting feature of the Demon is that it also has a "Power Chiller" mode that can be used when drag racing, which diverts the car's air conditioning system to blow over and through the front mount intercooler.
In the Italian corner, you have the Lamborghini Huracan Performante. Normally rated at 640 BHP, the owner decided to slap a supercharger on top of the 5.2-liter V10 powerhouse, bumping it to 840 BHP. It also weighs almost 1,000 lbs less than the Demon at 3,335 lbs.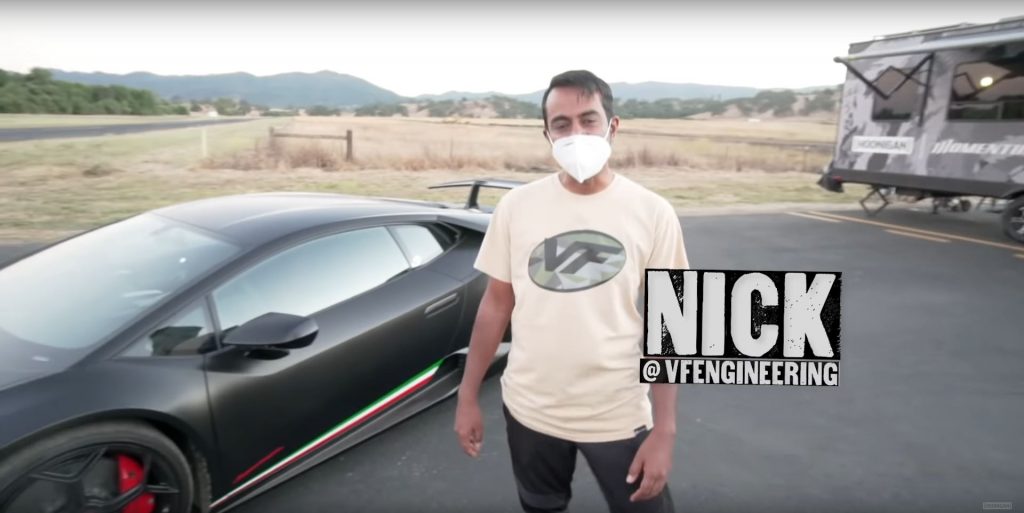 However, where the Lamborghini runs into a performance drain is with the AWD system, compared to the RWD Demon. Launches with AWD cars have to be strictly controlled, either with clutch management with a manual or through insanely fast adjustments by the car's computer with the 7-speed dual-clutch transmission in the Huracan.
The actual race takes place at about 7 minutes and 37 seconds into the video.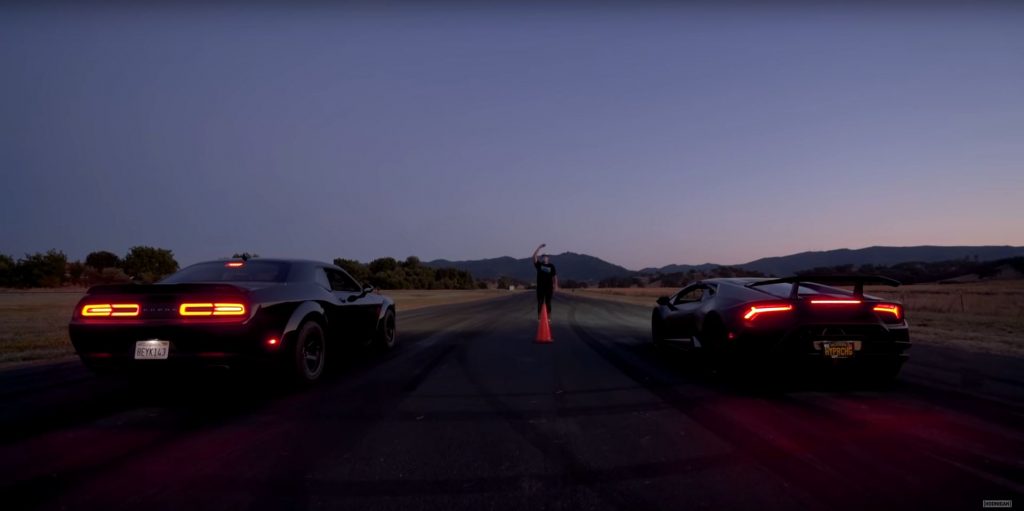 In each race that they do, the Dodge Demon gets the jump off the line. However, as soon as the Huracan's computers get all four wheels rolling properly, it just squats down and hauls out ahead.
Also, with the interior shots from the Lamborghini, hearing the roar of the V10 and exhaust coupled with the screaming whine of the supercharger is the stuff that engine dreams are made of.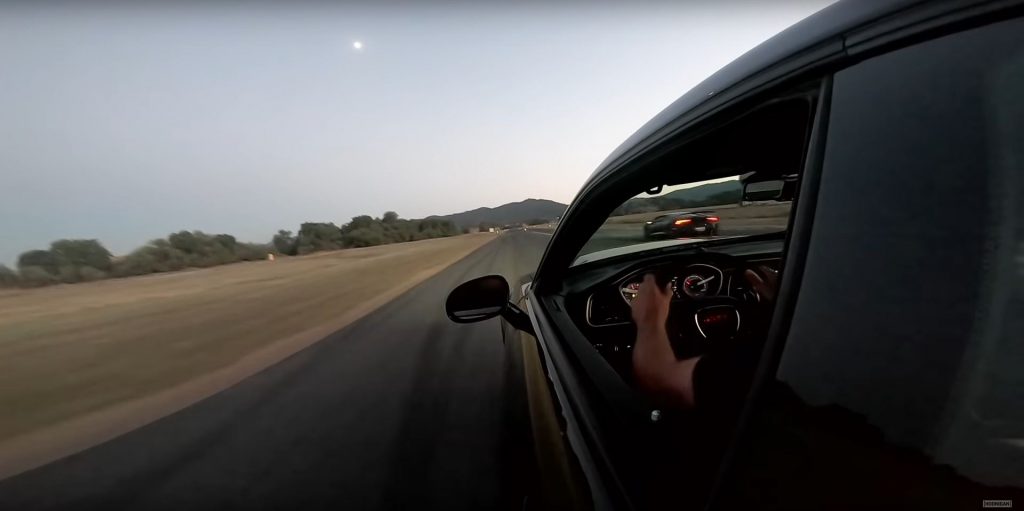 This isn't to say that the Demon sounds bad, far from it. The Demon has the scream coming towards you, and the baritone snarl of an American V8 as it drives away.
However, in this case, light weight and all-wheel-drive won out against a car designed for drag racing.