While we keep saying that manufacturer quoted 0 to 60 times really don't mean all that much, CarWow keeps doing drag races between cars, and honestly, as we have reported many times, we don't get sick of them.
This time, they've pitted the two "fastest" electric cars against one another, the 2020 Porsche Taycan Turbo S, and the Tesla Model S Performance in Cheetah Stance mode. We used quotes around fastest, as next year the first of the electric hypercars, the Lotus Evija EV, is expected to land.
As per usual, the tale of the tape!
In the black corner, we have the Porsche Taycan Turbo S. With dual electric motors, one for each axle, it produces the equivalent of 750 HP and 774 lbs-ft of torque. It is a pretty hefty car, however, at 5,060 lbs (2,295 kg).
In the blue corner, we have the Tesla Model S Performance (aka P100D) set up in cheetah stance mode, running plaid drive mode, which drops the front suspension some and puts the entire car into a hunkered down, instant response launch mode. Like the Taycan, the Model S Performance is set up with dual electric motors, one for each axle, and produces the equivalent of  825 HP and 956 lbs-ft of torque. It's also lighter than the Porsche at 4,941 lbs (2,241 kg).
With that much of a discrepancy, one would obviously think that the Tesla has this one in the bag…
The launch is pretty much neck and neck, but after a few seconds, the Porsche starts to pull away.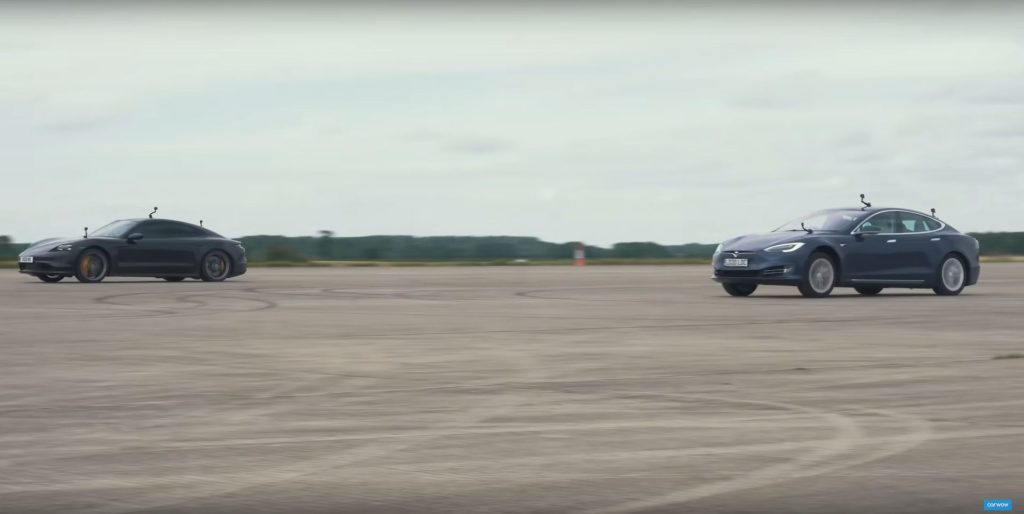 By the time the quarter-mile has passed, the Taycan Turbo S has a comfortable lead and wins easily.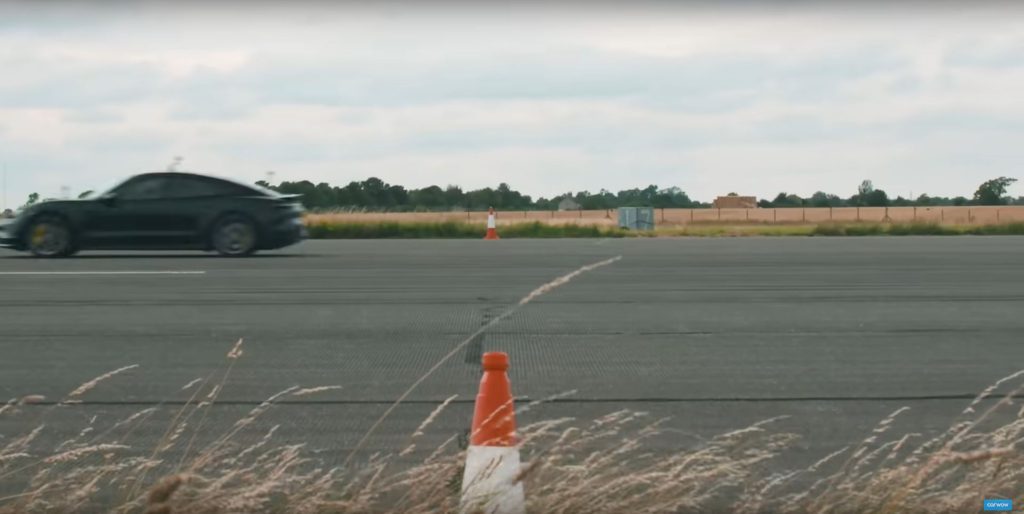 To take the launch out of the equation, they decide to start a rolling test at 30 MPH at the finish line. From a roll, the Tesla does have the jump some, but the Porsche ends up beating it. Also, birds nearly crash into the Tesla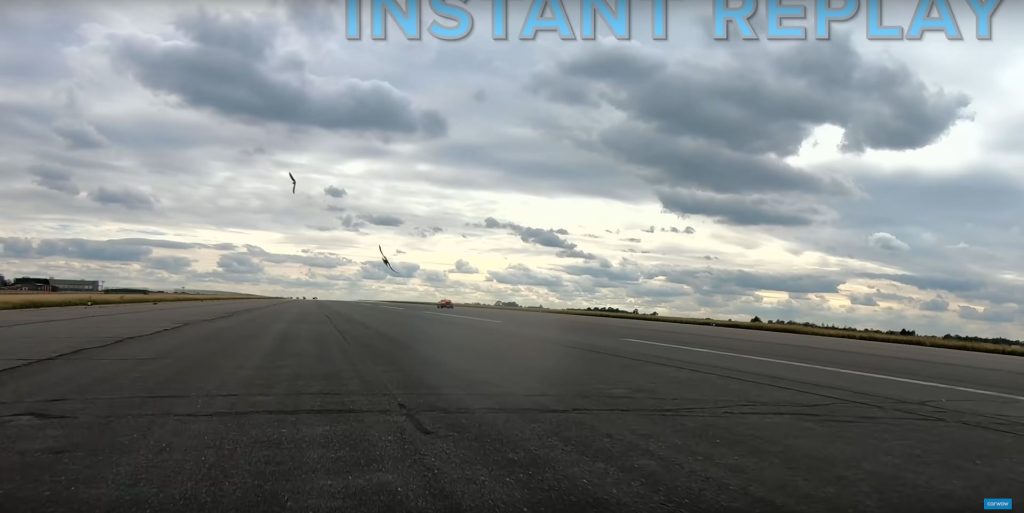 To see if it's low down power, or just the Porsche being set up better, they do one final race at 70 MPH, and the Porsche simply waltzes off into the distance without effort.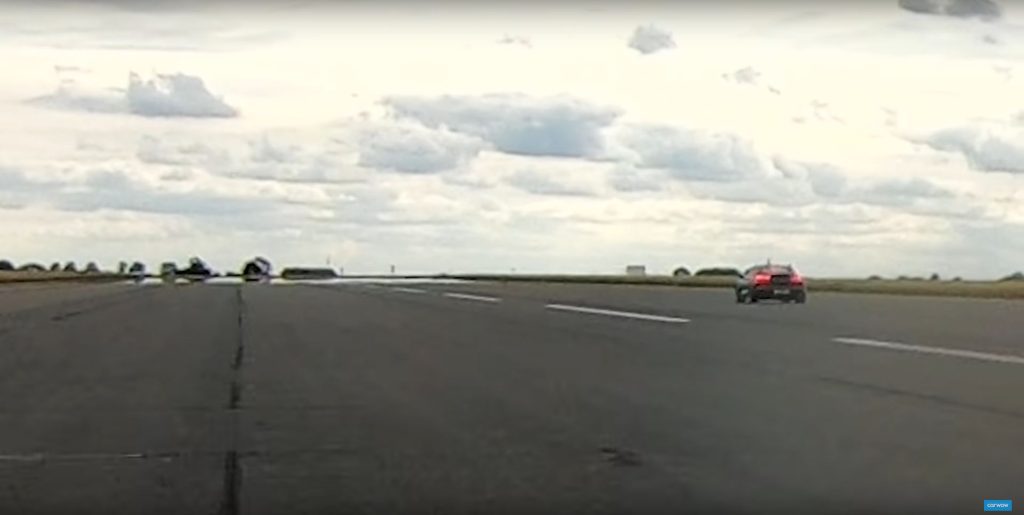 Basically, while the Tesla is a faster car overall in top speed, and has a rolling advantage low down, Porsche had really figured out their EV and it gets to its slightly lower top speed a hell of a lot quicker.