EVO Magazine has published their review of the 2020 Ferrari SF90 Stradale, the newest range-topping special edition from Maranello. We have sourced all of the pictures for this news article from EVO's website.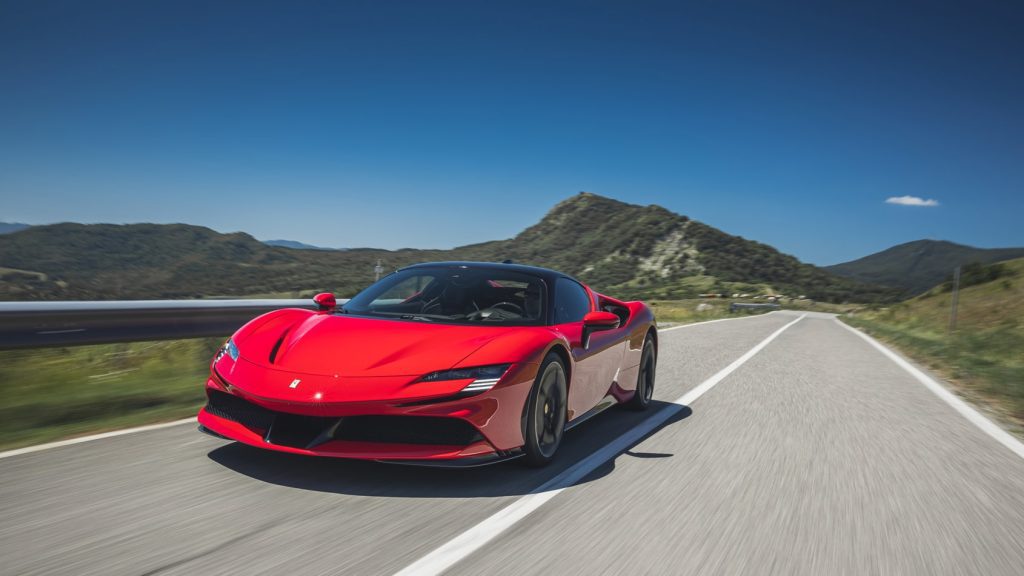 As they so concisely put it, it's the opening of a new phase of the supercar arms race, where a supercar production series car has hypercar levels of power. It opens the door to a world where "supercar" now means a car with up to 1,000 HP, and hypercars will need to be extremely special to earn their moniker.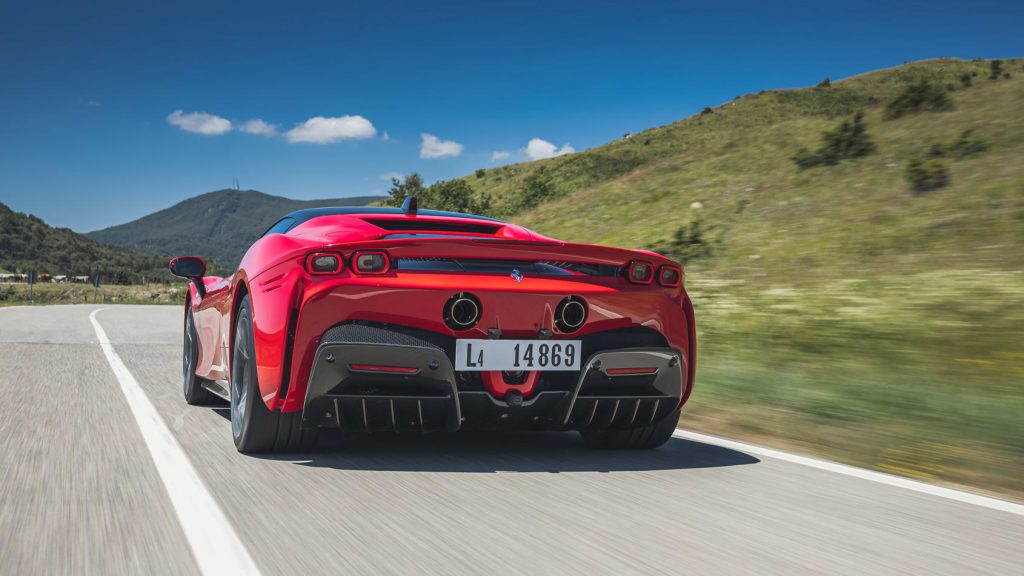 And the SF90 is a powerhouse of a supercar. It boasts a 4.0-liter twin-turbocharged V8 chucking out 770 HP, combined with three electric motors (one per front wheel, one for the rear axle) adding 217 HP, for an effective 987 HP.
Or, basically the same power as a LaFerrari.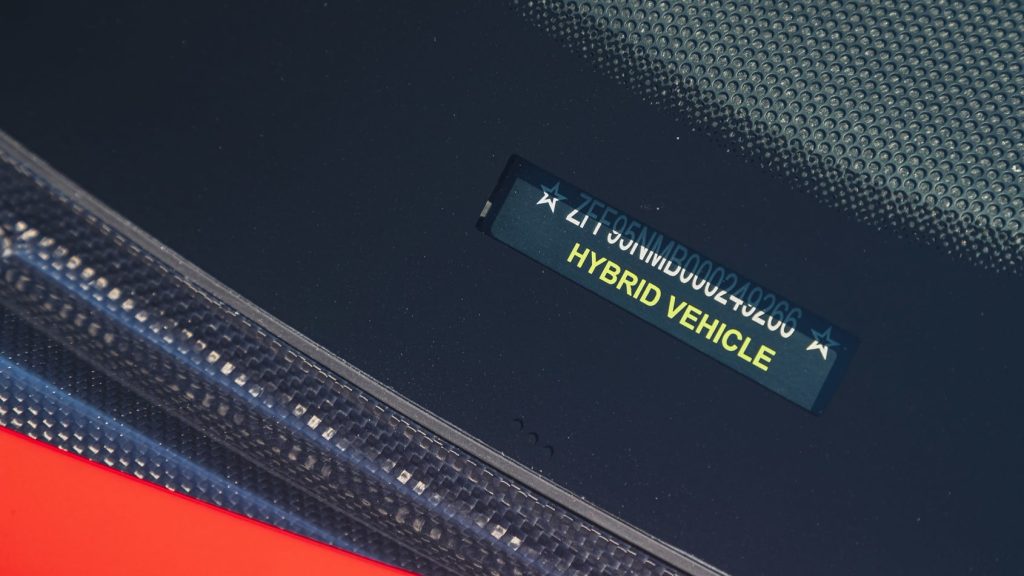 The technical acumen doesn't stop there, either. The 8-speed dual-clutch transmission uses a smaller flywheel than the 488 GTB or F8 Tributo, allowing it to sit 15mm lower in the car.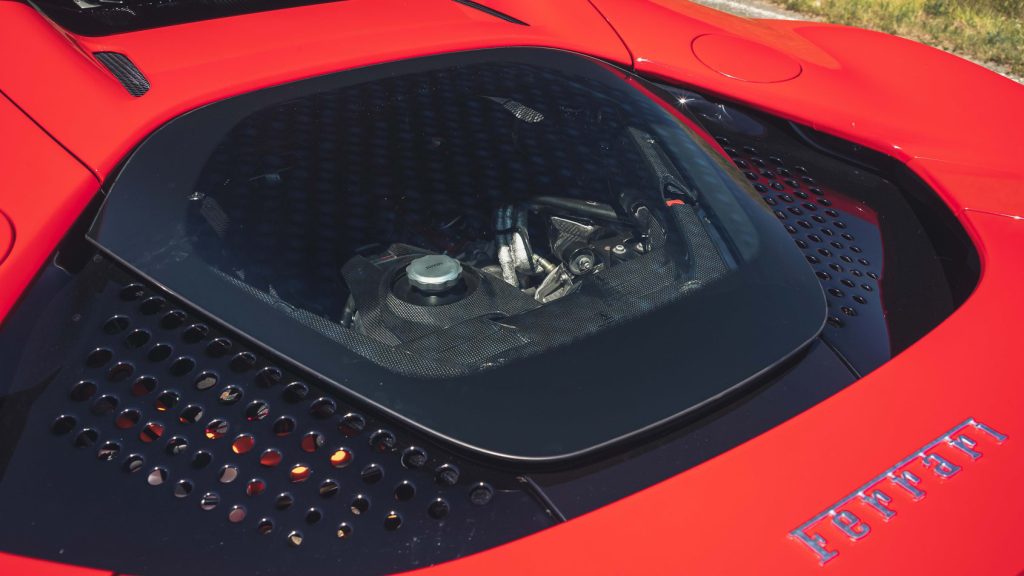 As well, it is built without a reverse gear, saving 10 Kg over the F8 Tributo's 7-speed variant. Reverse is taken care of entirely via the electric motors, with the clutch disengaged so the rear wheels can spin freely. The SF90 also shifts 30% faster than the F8 Tributo's already quick transmission.
0 to 60 takes just 2.5 seconds. In a special production series car. Not a hypercar. Not a super-limited, like the F series.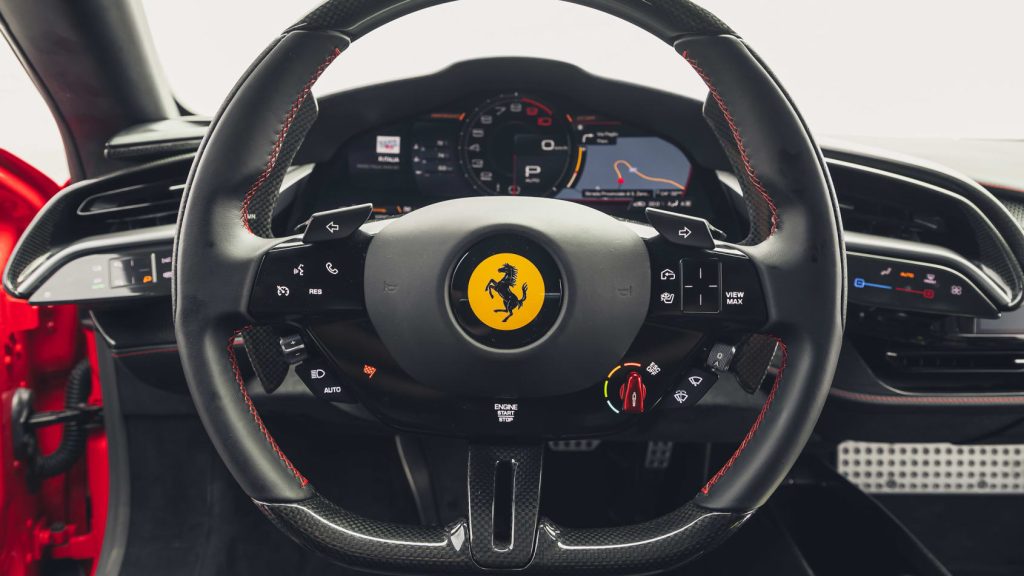 It also uses a variety of Formula 1 derived passive and active aerodynamics, in conjunction with exceptionally adaptable traction and stability control systems, to corner like very few cars can. To wit, the SF90 Stradale can lap Ferrari's Fiorano test track in 79 seconds flat.
If that number means little, let's line it up against a few names. LaFerrari lapped in 79.7 seconds. The F12 tdf, a supercar jampacked with hypercar tech, did it in 81 seconds flat. A 488 Pista, a track-oriented special edition? 81.5 seconds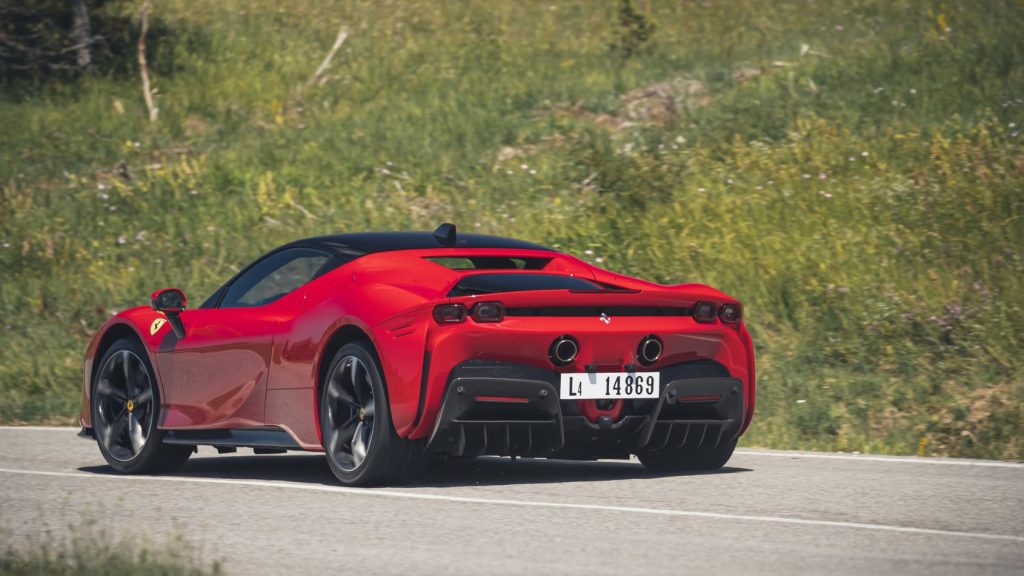 In fact, the only cars able to lap Fiorano faster than the SF90 are the Formula 1 cars from the team that the car takes its name from. Scuderia Ferrari 90, to celebrate the 90th year of racing under Enzo's famous last name.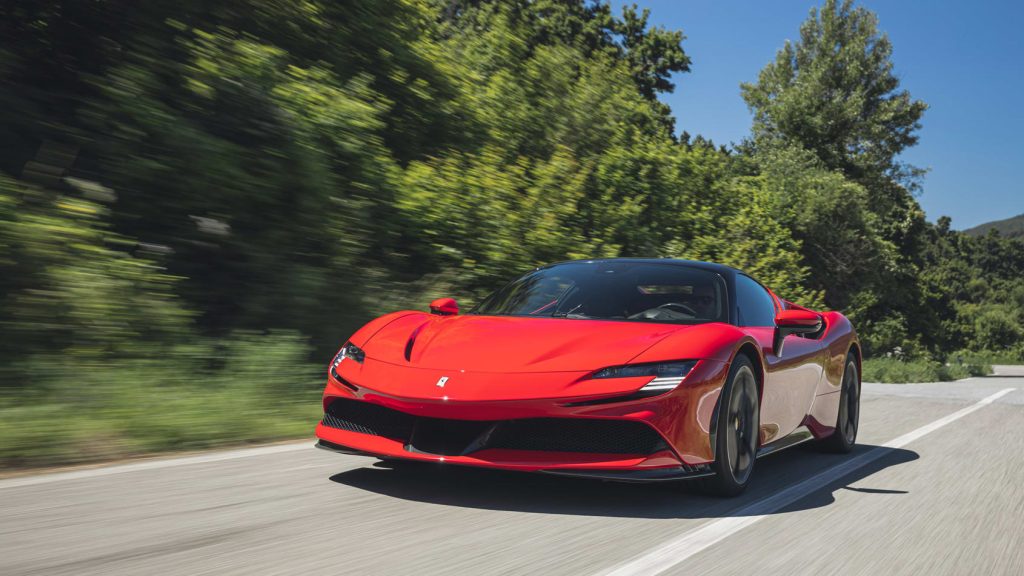 It also shows the SF90 Stradale's one fatal flaw. It is so powerful, so unbelievably capable at going fast, so utterly beyond the domain of the road (stradale) that it is meant for that there is no realistic place in the world, apart from some parts of Germany, where the truest potential of all that power can be used.