Fanatec partners with BMW Motorsport to launch steering wheel to go from your sim rig to your M4 GT
From Sim Racing to Actual Racing
We've all run into that all too common problem, when you are racing around the track and then have to go home to use a low quality steering wheel on your racing simulator. Don't worry, you're not alone. Fanatec knew of this common problem and decided to do something about it.
Last weekend Fanatec announced The Podium Steering Wheel. This wheel is fully CAN bus compliant, uses a quick-release and can actually be swapped from your BMW M4 GT3 race car to a Fanatec sim racing steering wheel base. 
This steering wheel wasn't produced in some random factory put together using the world's cheapest plastics. The Podium Steering Wheel actually comes straight off of the BMW production line. This ensures the quality you would expect from a steering wheel that can be used for your sim racing rig and can actually go straight into your BMW M4 GT3 race car.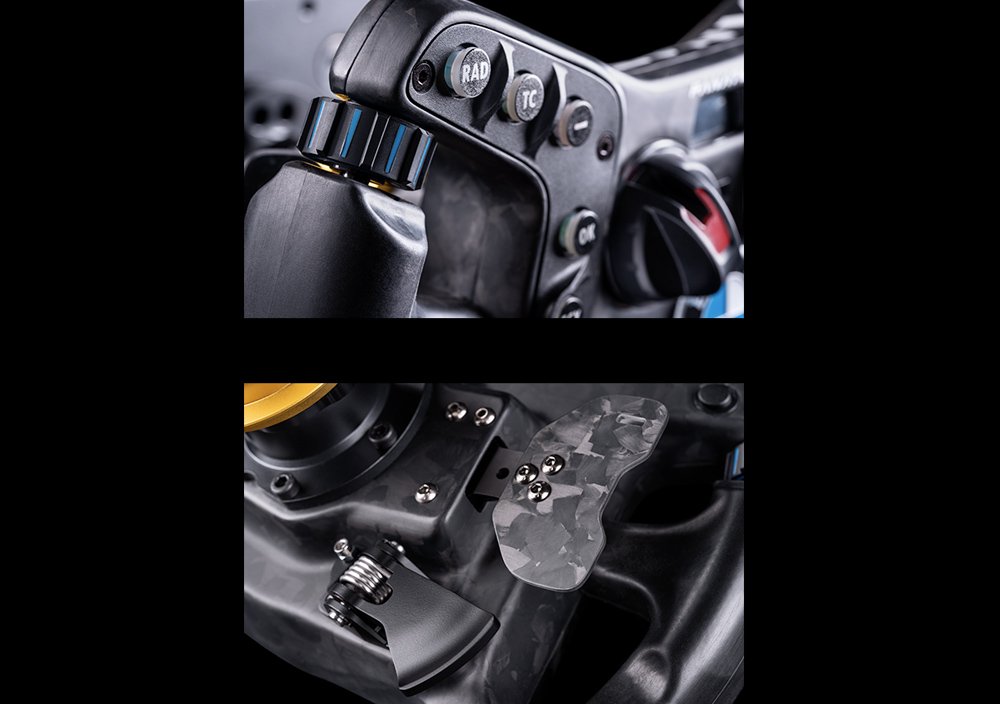 The Podium Steering Wheel has a FULL carbon fiber construction (8 layers to be exact) with about as many cool features as you'd expect to see in a full spec race car wheel, well probably because it's for a race car. Equipped with RGB backlit buttons (which are fully adjustable), dual-action magnetic shifter paddles that are also, wait for it, carbon fiber. 
Fanatec has stated The Podium Steering wheel should be ready to ship by Q2 of 2021. Though Fanatec has not actually announced a price for this piece of carbon fiber goodness, you could use your imagination.