Cheap Little Racecar With Some History
Ever wanted to own a racecar with some real race history? This 1961 Alfa Romeo Giulietta Sprint Veloce (pardon the long name) is a real racecar that was initially modified to partake in the Euro vintage racing circuit for the last 20 years.
Adorned in a beautiful red paint featuring the #26 badging on the side, this vehicle has been gone through inside-and-out for pure racing potential.
The car is powered by an Alfa Romeo branded (originally 1.3 liter engine – currently unknown) twin-cam inline-four with an LSD, four-speed manual gearbox, Tilton clutch assembly, and a custom-fabricated aluminum fuel tank that can be found in the floor of the trunk.
The engine block has been gone-over and features all the upgraded reinforcements you would need in a racecar: pistons, rods, camshafts, twin Weber 40DCOE 2 carburetors, and a custom straight-piped exhaust system.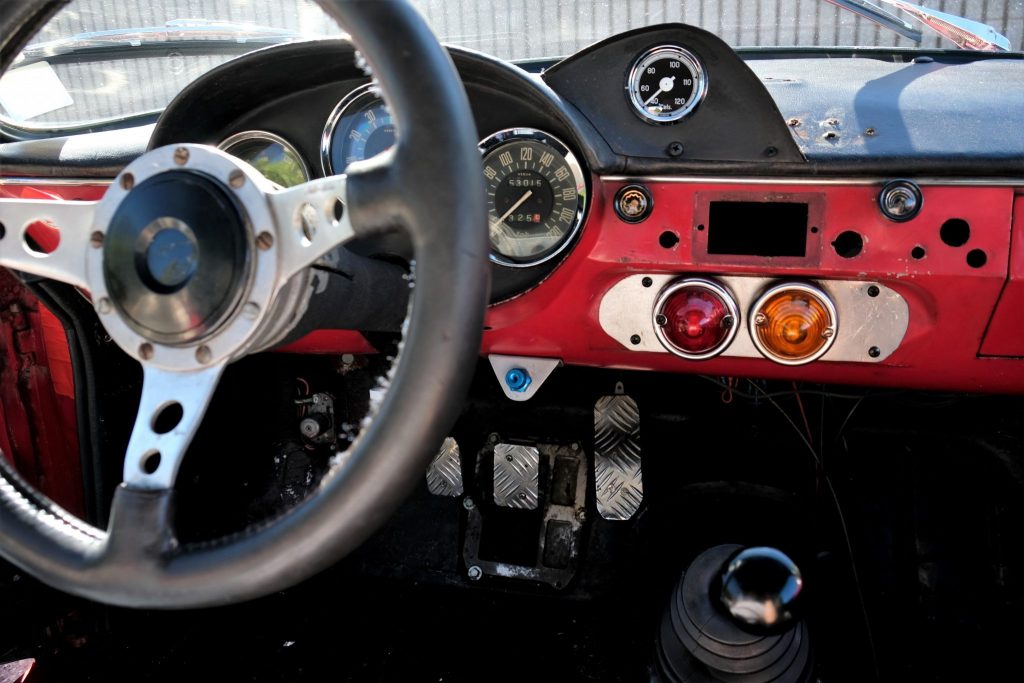 Currently, the odometer is sitting at 53,000km (33k miles) although as it goes with these older racecars, the actual mileage is unknown.
The body isn't in the worst condition. Due to meeting the requirements for racing, front and rear bumpers have been torn off, lower body moldings are missing, and there are several paint chips you can find around the car. The vehicle has gone through repairs – being a racecar and all – and has sheet metal replaced on the front end of the car as noted by the welds visible from the interior.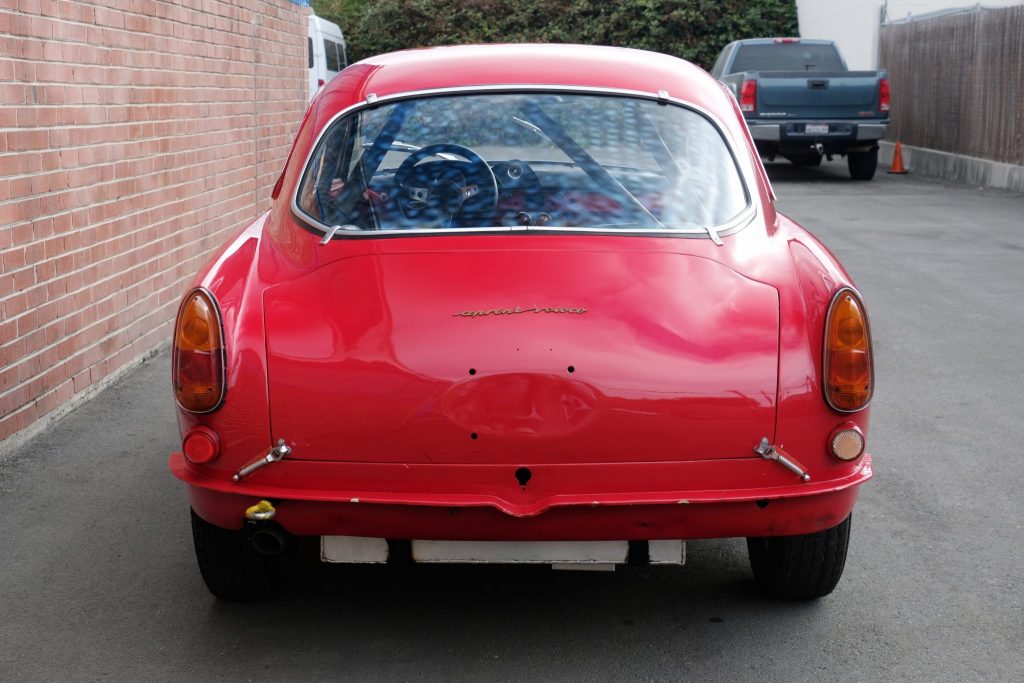 I think this little go-kart would be a wicked fun vehicle to drive; small, compact, and ready to race. I'd assume the car is street legal (I would think they would state that in the 'Bring A Trailer' ad if that wasn't the case).
Currently, the racecar is sitting at ~$2000 USD with 7 days remaining in the auction, but I can see that jumping pretty high as it is an early 60's europian classic car.