The Enzo is, rightfully, one of the most iconic cars in Ferrari's storied history. It is, after all, deemed worthy of sharing a name with the carmaker's founder. Only 400 units of the V12 powerhouse were made, out of which 111 were designated for the US market. The famous auction house Bonhams will now offer one of the US-spec models for sale at the August Quail auction event.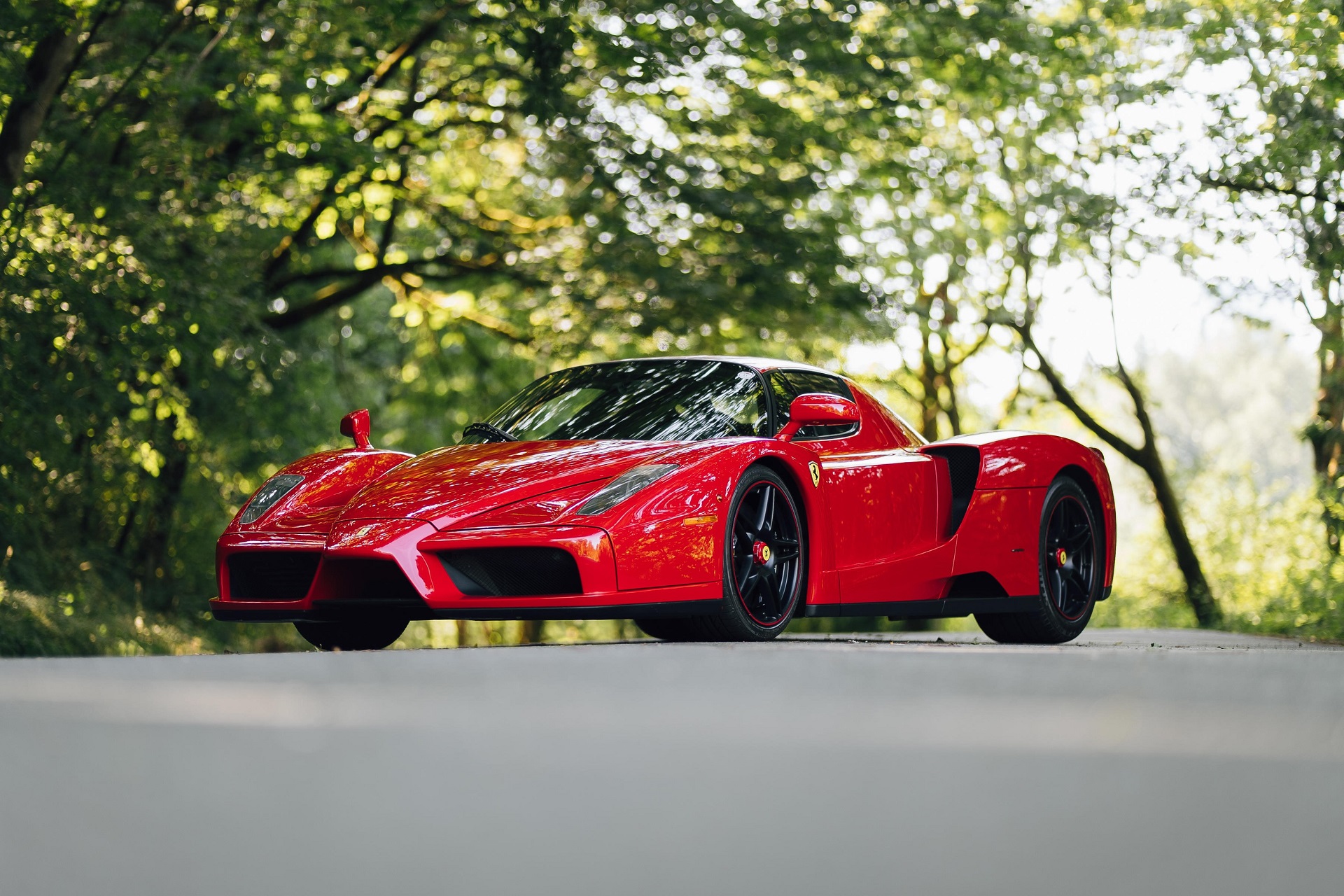 The Ferrari Enzo replaced the F50 as the company's flagship in 2002 and reigned supreme for over a decade until the arrival of the LaFerrari. In building the Enzo, Ferrari leveraged its extensive Formula One experience to create a formidable street-legal monster. The chassis and main body panels were made from carbon-fibre composites, resulting in a lightweight yet rigid structure.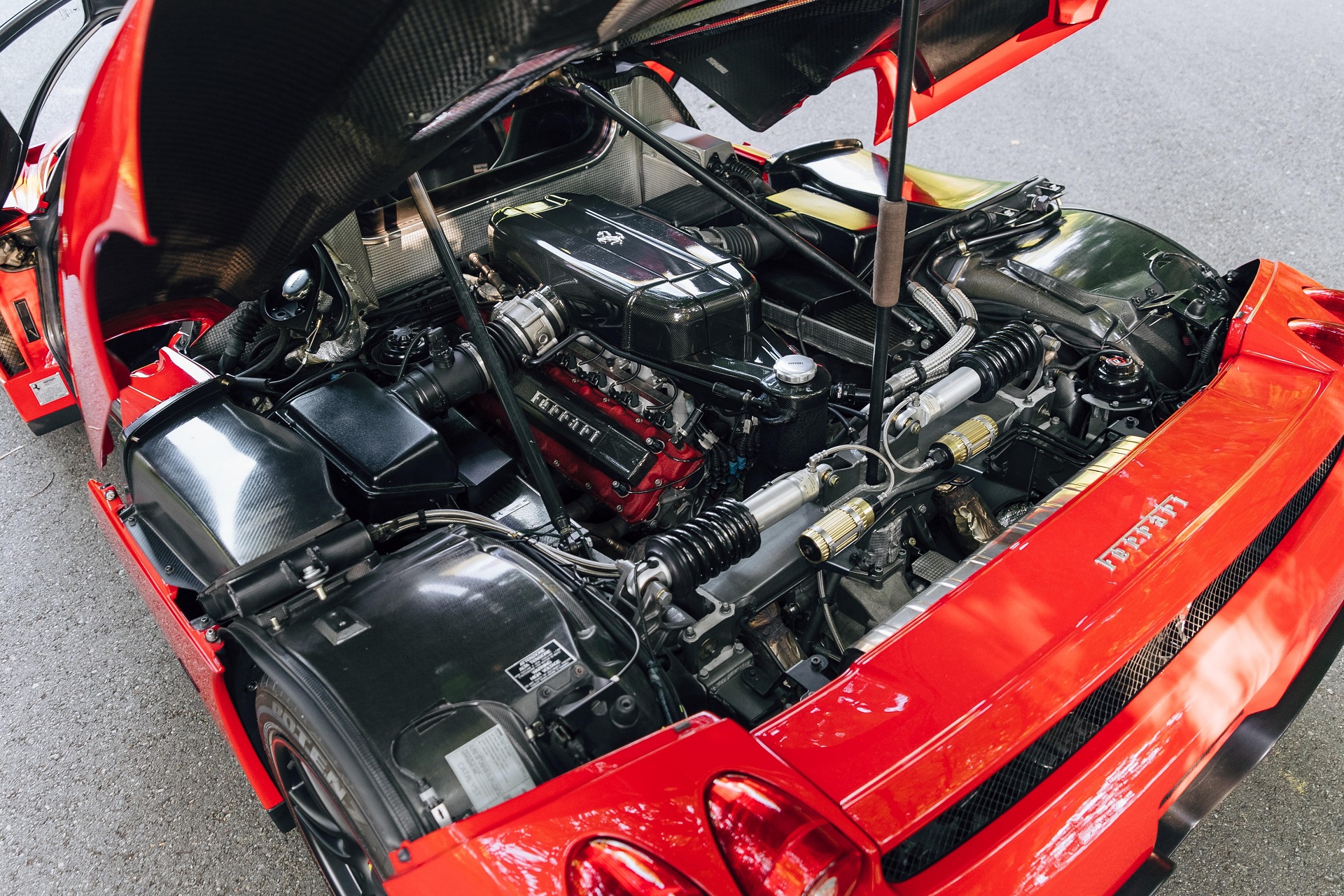 The influence of F1 aerodynamics can also be seen in the Enzo's design. The car's profile focused on maximizing downforce and reducing drag to enhance stability, especially at high speeds. In addition to other features, there was a computer-controlled active rear spoiler that could adjust its angle based on the car's speed and driving conditions.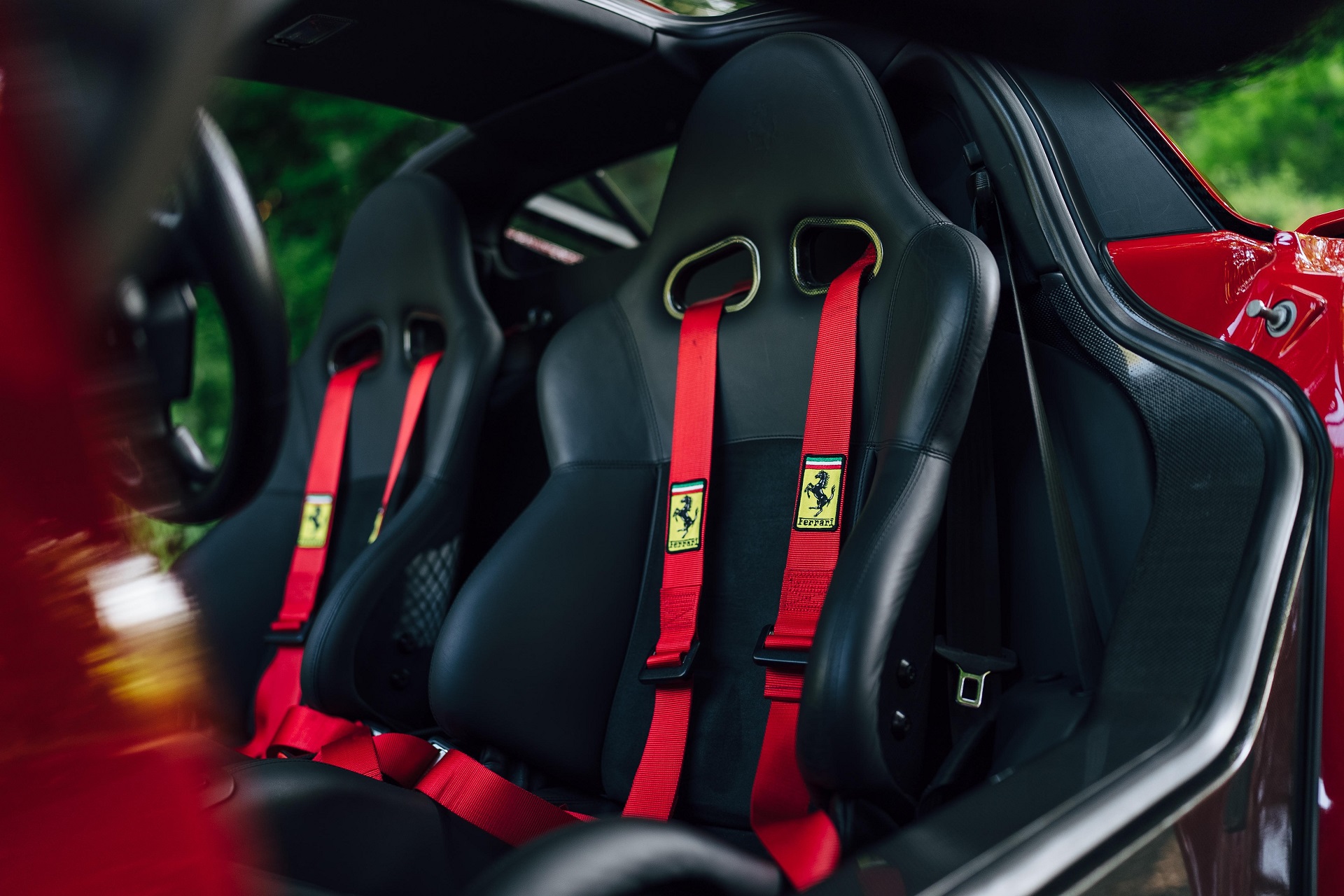 At the heart of the Ferrari Enzo's performance was its powerplant – a naturally aspirated V12 paired with an F1-derived 6-speed automated sequential manual transmission. The engine generated 650 hp at 7,800 rpm and 485 lb-ft of torque. The car could rocket to 60 mph in 3.1 seconds and max out at 217 mph. It was one of the fastest production cars of its era.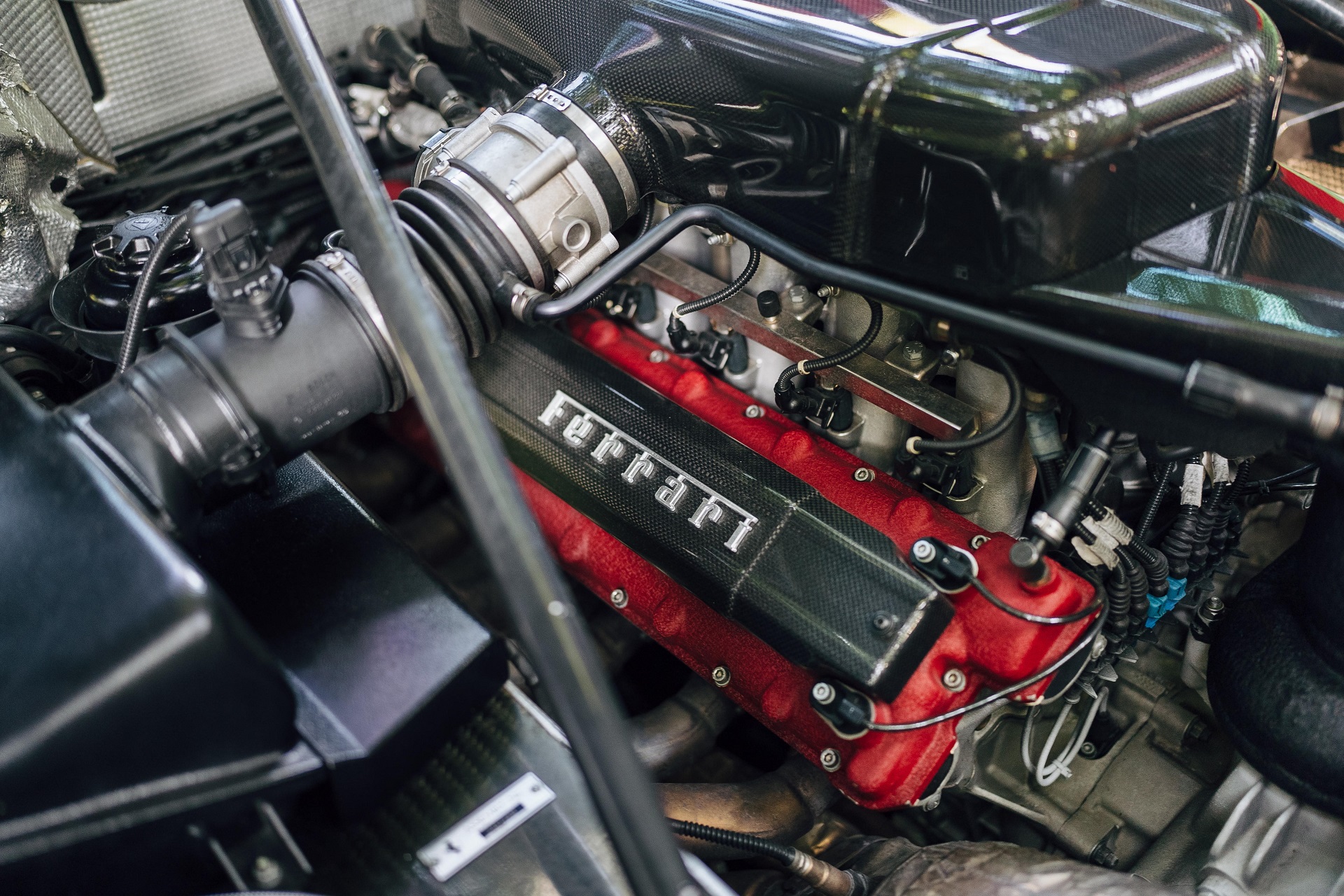 The particular Enzo lined up for sale by Bonhams is no garage queen, with four previous owners and over 16,000 miles on the odometer. However, it has been meticulously maintained and comes with comprehensive service records. The most recent service was completed in January 2023.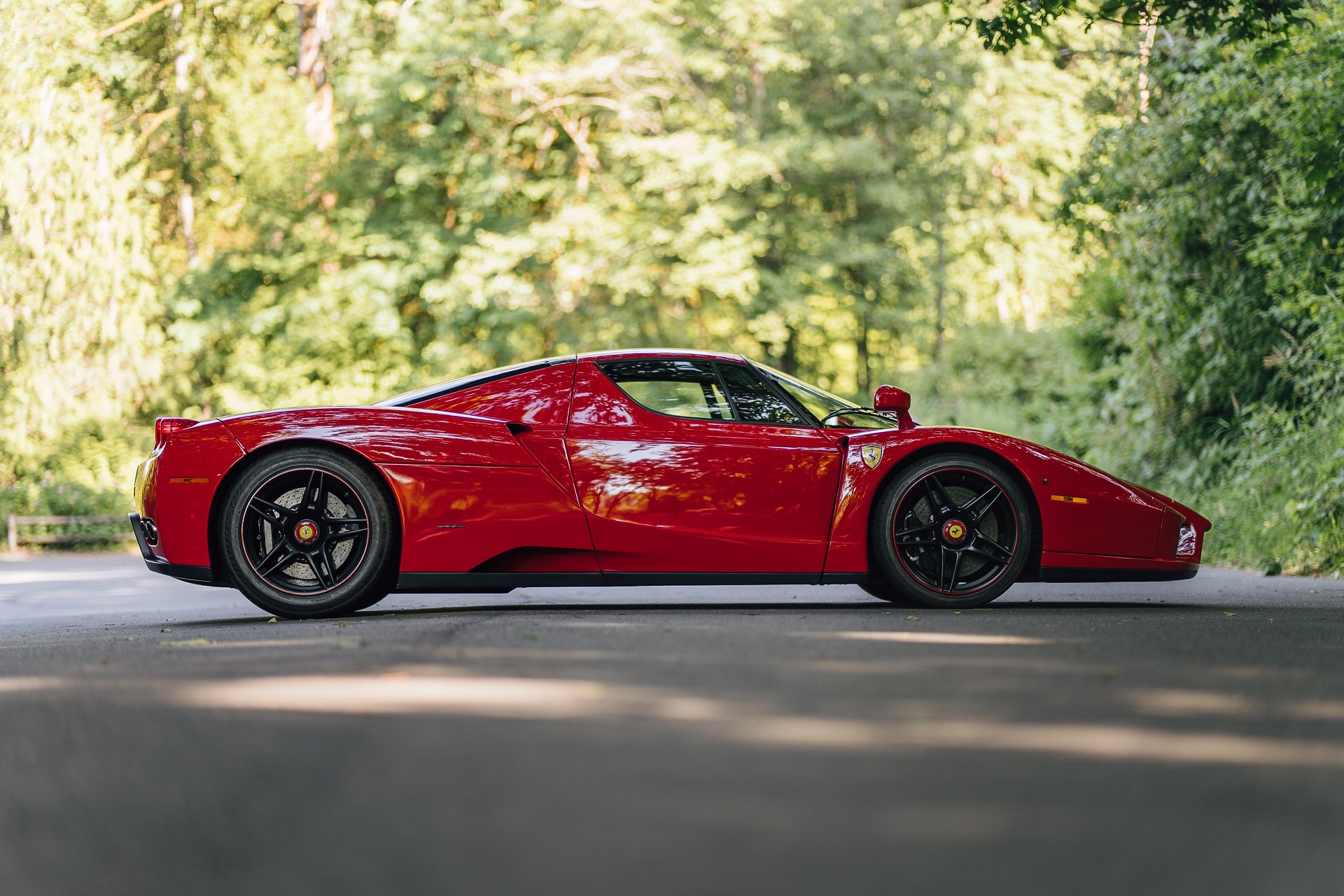 It was originally delivered to a New York dealership in the Ferrari's trademark Rosso Corsa colour. However, the owner returned the car to Ferrari and had it repainted black to make it even more exclusive. During the period of second ownership, the car's engine developed an issue and was replaced by Ferrari under its warranty program.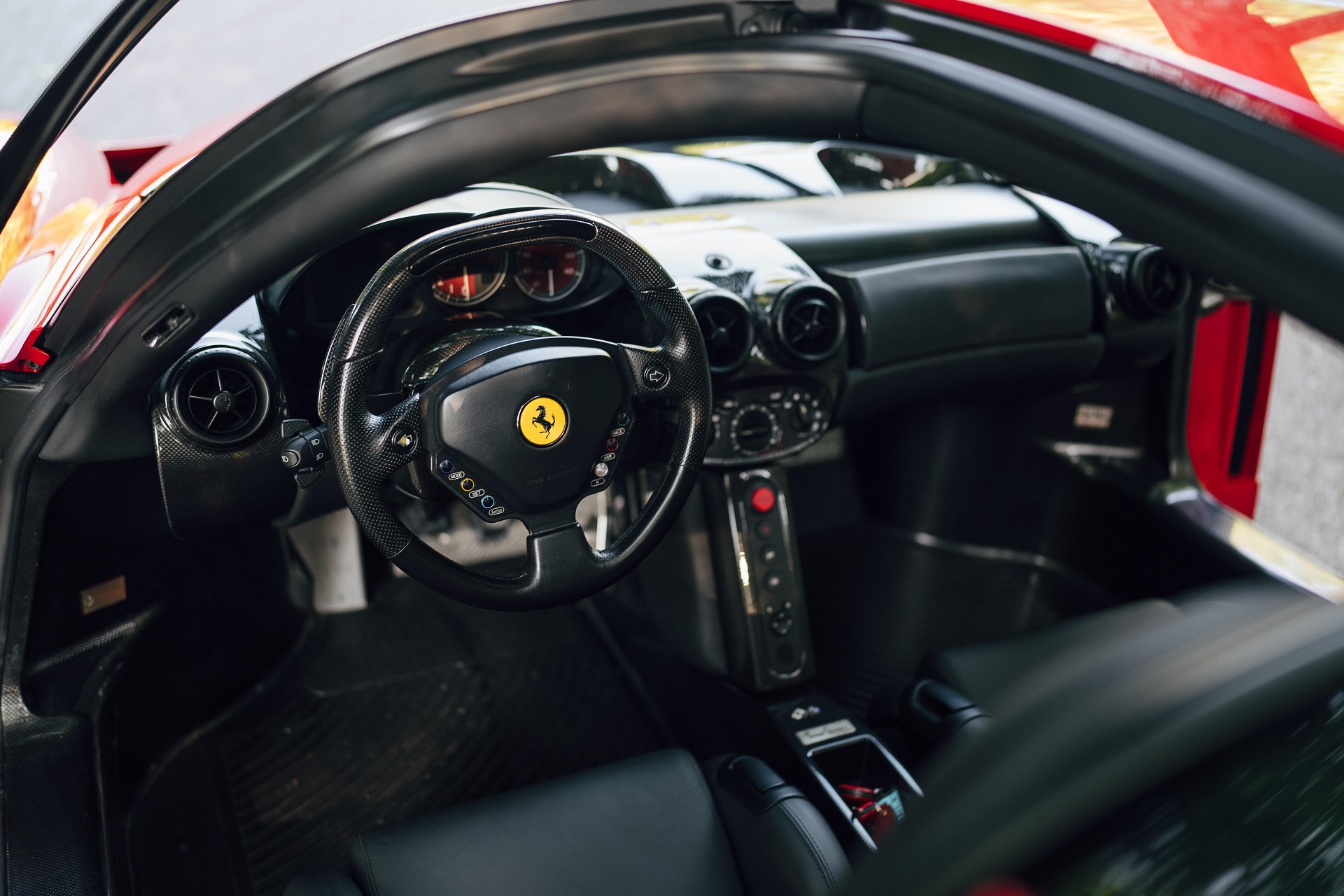 In 2009, the Enzo, now with its fourth owner, was returned to its original colour by the renowned Maranello-based Zanasi car clinic. Pella Nera accents and black-painted BBS rims complement the striking red coat, enhancing the car's road presence and stance.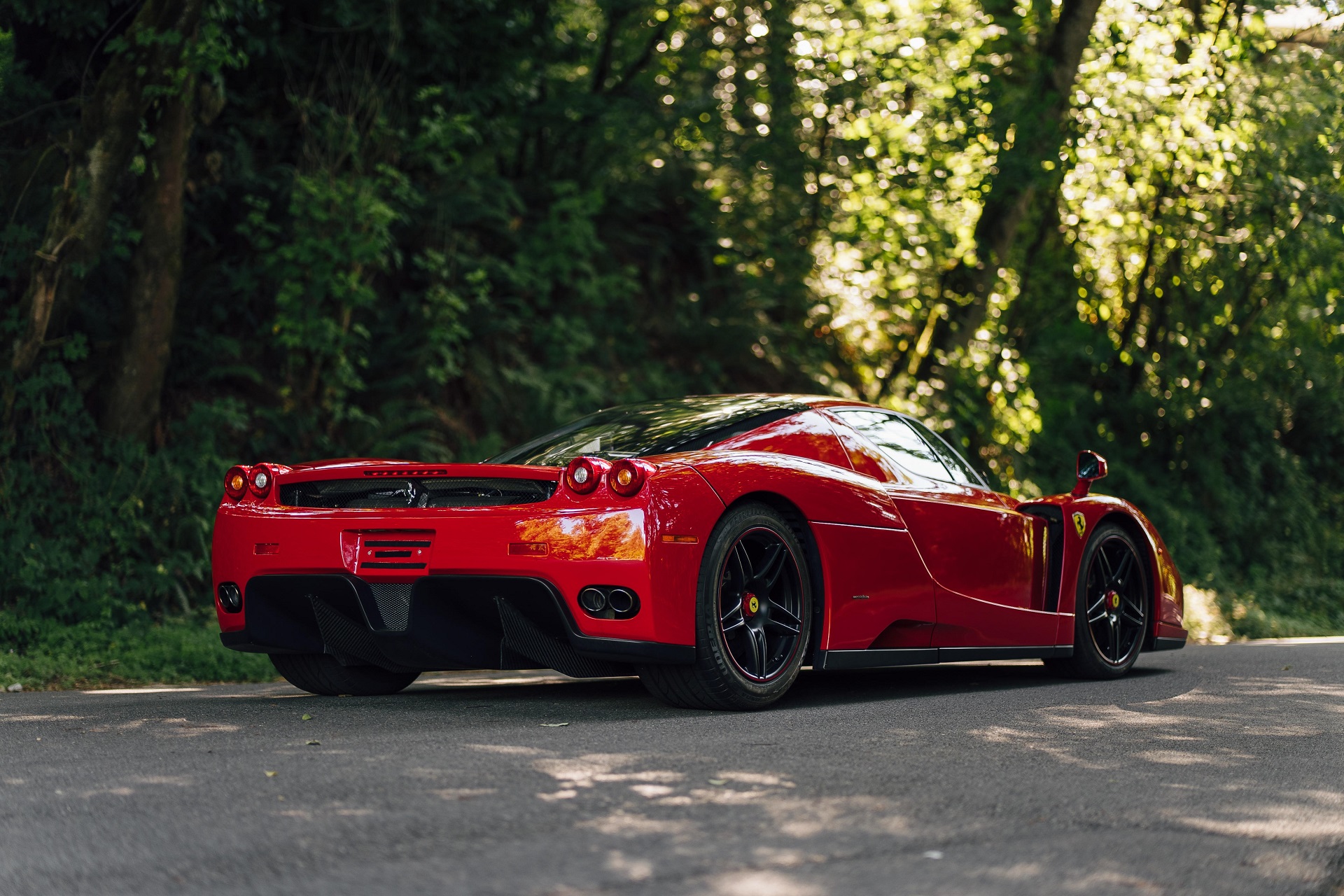 This Ferrari Enzo also boasts the prestigious Ferrari Classiche certification, a stamp of authenticity of the car's exceptional history and heritage. It will surely be one of the highlights when the Quail auction kicks off later next month.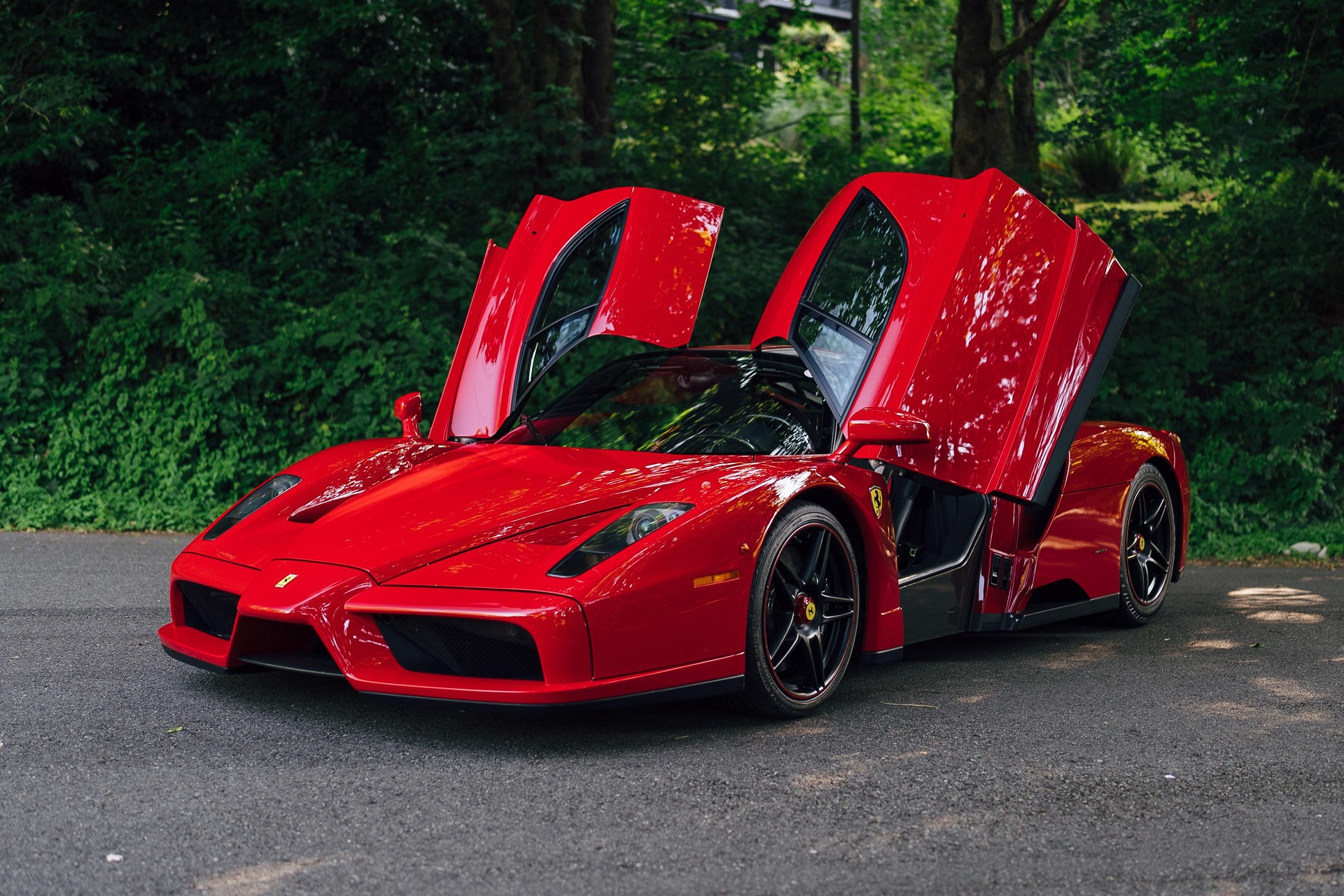 Source: Bonhams