Many insanely cool cars are headed to auction at this year's Monterey Car Week. This one, a 2020 McLaren Speedtail, is definitely one of the standouts. It is being offered by RM Sotheby's and is expected to fetch anywhere from $2.2 – $2.6 million when the hammer finally drops.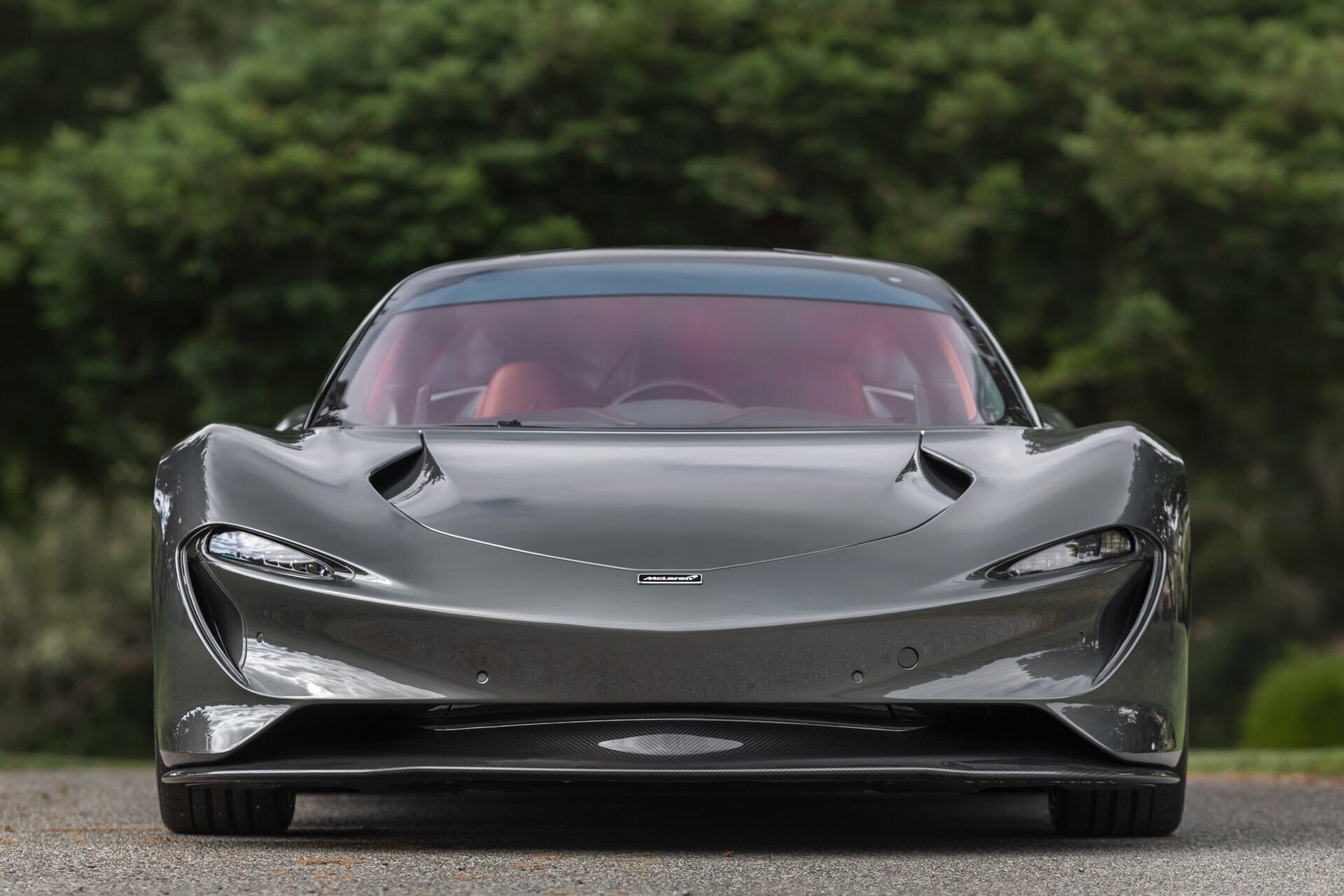 McLaren's flagship vehicle is described as a hyper GT meant to evoke the spirit of the legendary McLaren F1 road car. The design idea is immediately apparent with the signature central driving position, just ahead of the two passenger seats. However, while the design looks to the past for inspiration, the Speedtail's technology is all cutting-edge, showcasing the capabilities of a Modern McLaren outfit.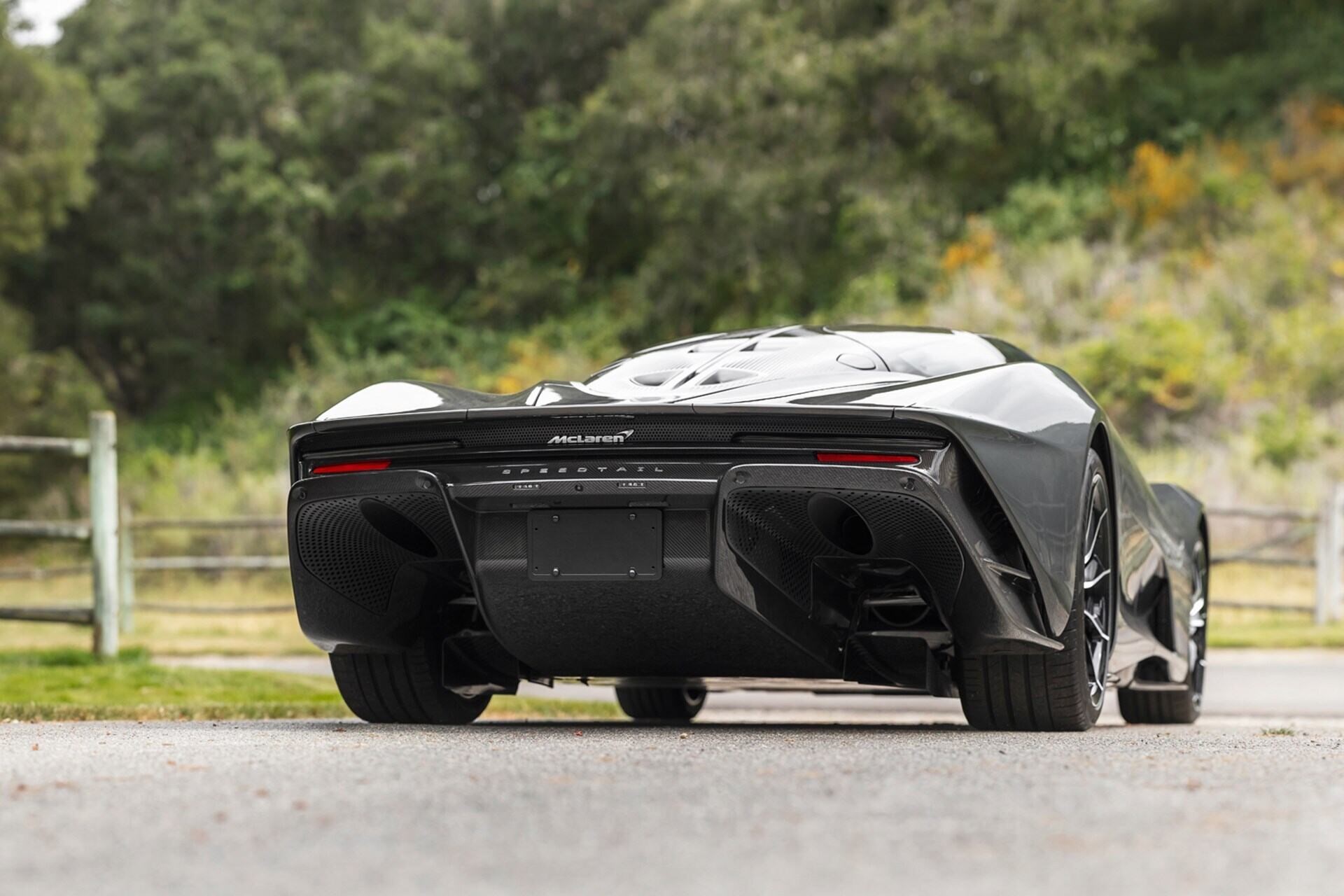 The hypercar's unusual name is a statement of intent from the British manufacturer. The Speedtail was built to go fast, and its 250 mph top speed makes it the fastest McLaren production vehicle ever made. The car boasts an elongated, low-slung profile specifically designed to minimize the effect of drag as it cuts through the air.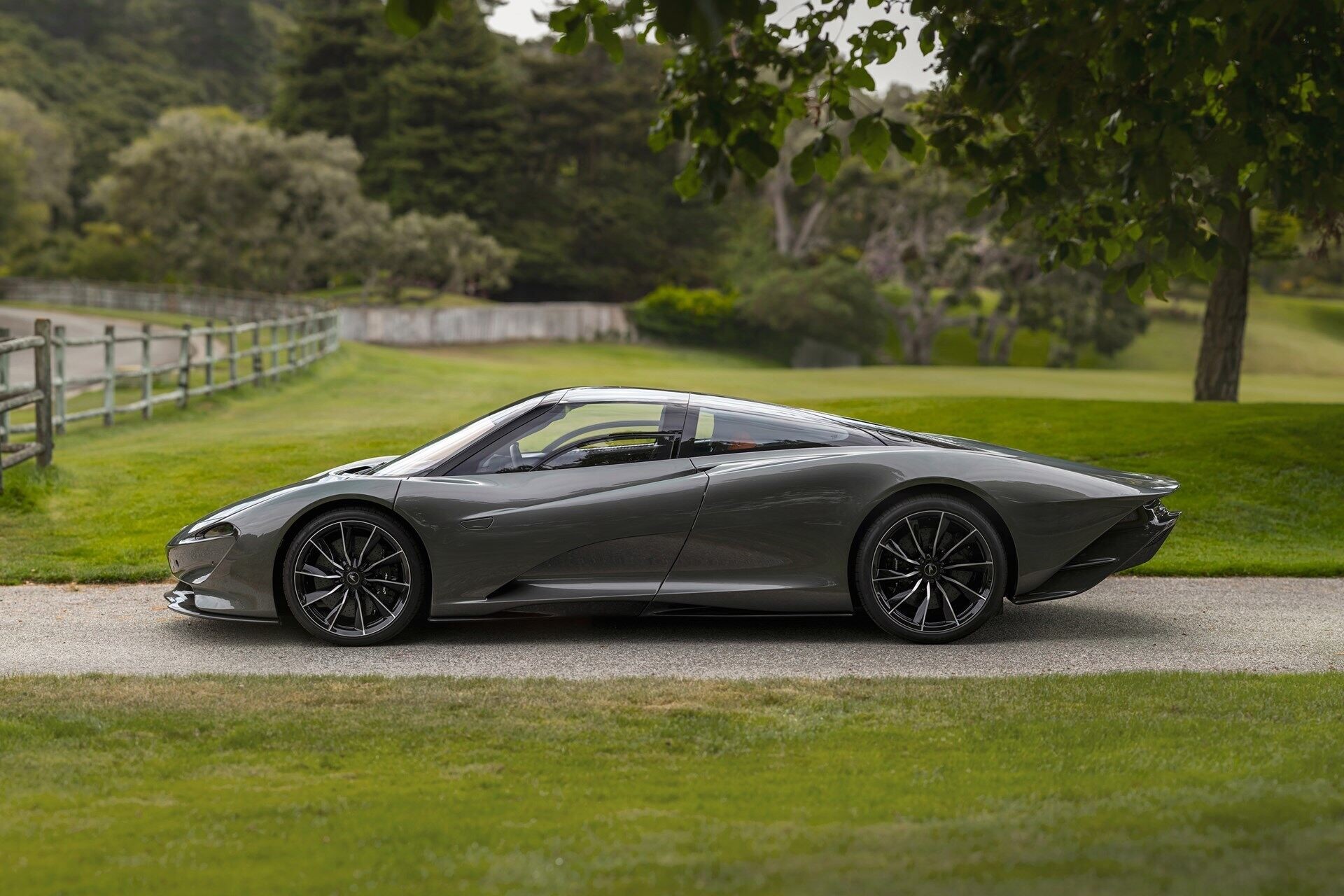 In addition to its aerodynamic efficiency, the Speedtail also puts down a lot of power, over 1,000 hp from its hybrid powertrain. There's a 723-hp 4.0-litre twin-turbocharged V8 paired with an electric motor that generates 312 hp. Altogether, the McLaren Speedtail, running at peak power, cranks out a combined 1,035 hp and 848 lb-ft of torque.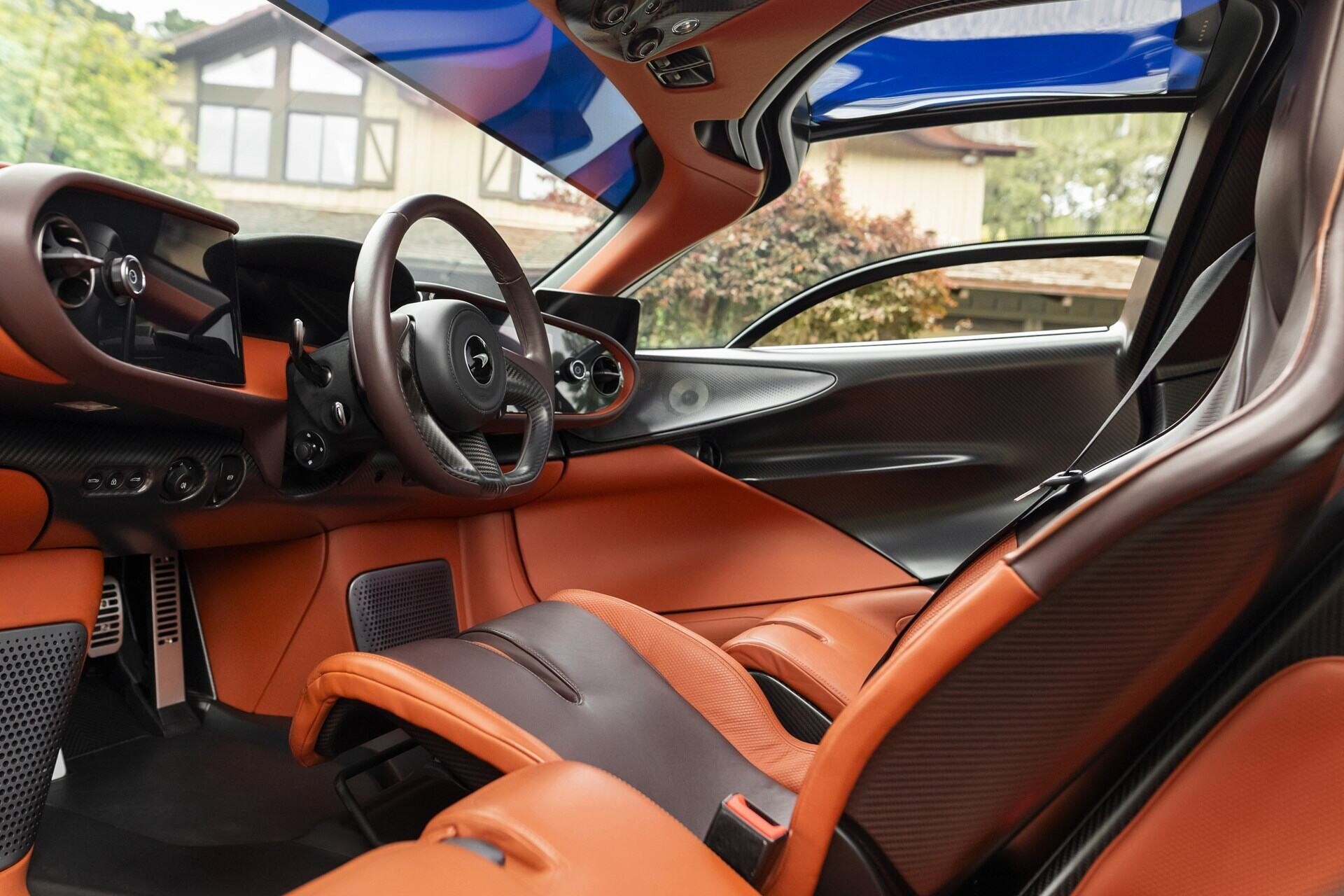 Like its predecessor, the McLaren F1, production of the Speedtail is limited to 106 units. This one, headed to auction, is number 72 and has only 177 miles on the odometer. The exterior is finished in Athera Grey, a colour shade that contrasts the Rich Brown and Tan Semi-Aniline leather upholstery on the interior.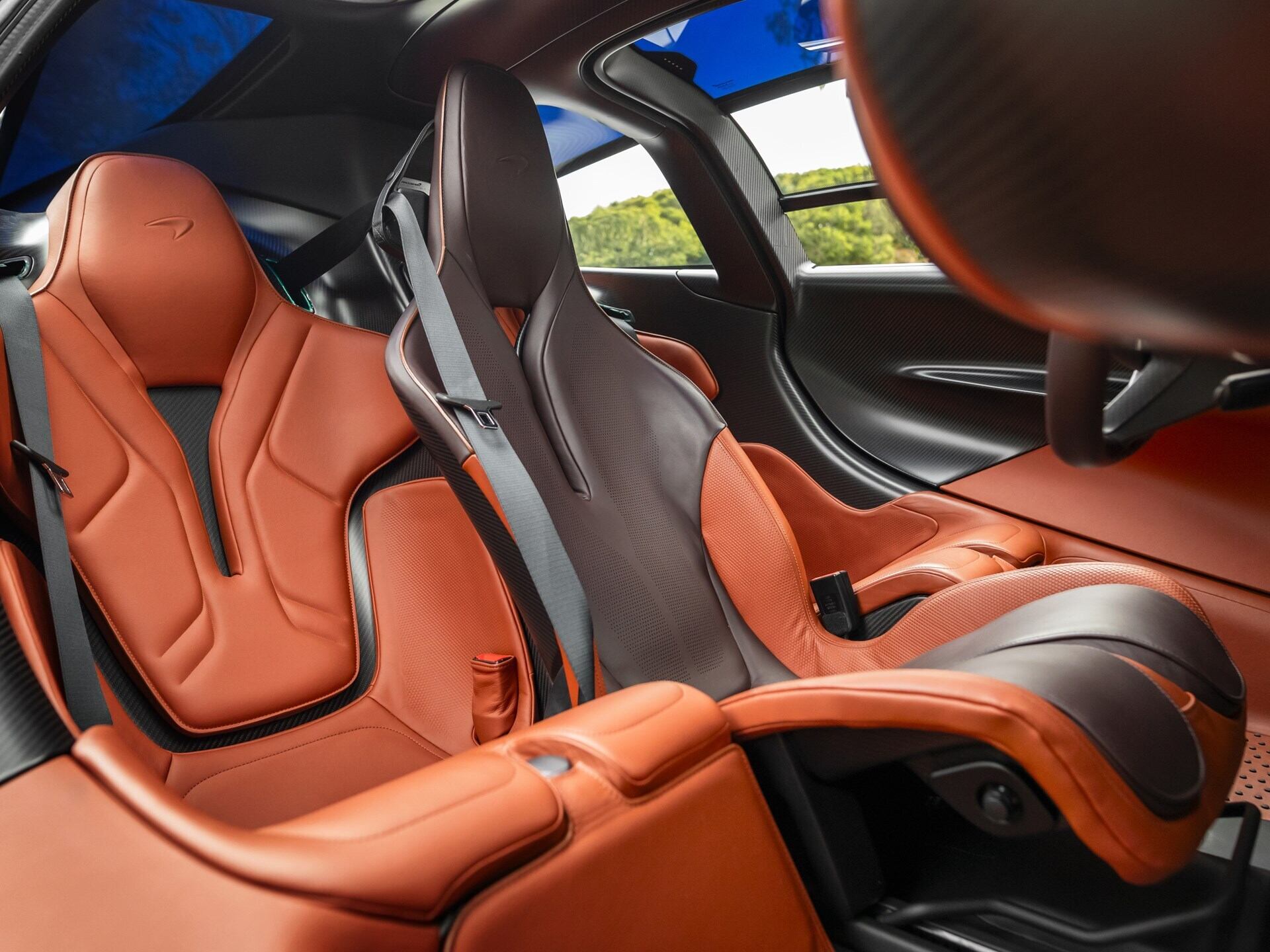 Accompanying vehicle documents indicate an original MSRP value of about $2.3 million plus an extra $107,000 in options from McLaren Special Operations. Some of the car's special touches include the carbon-fibre wheel trimmed with rich brown leather. Other parts of the interior, like the headliner, door sills and passenger seats, have all been clothed in Tan leather.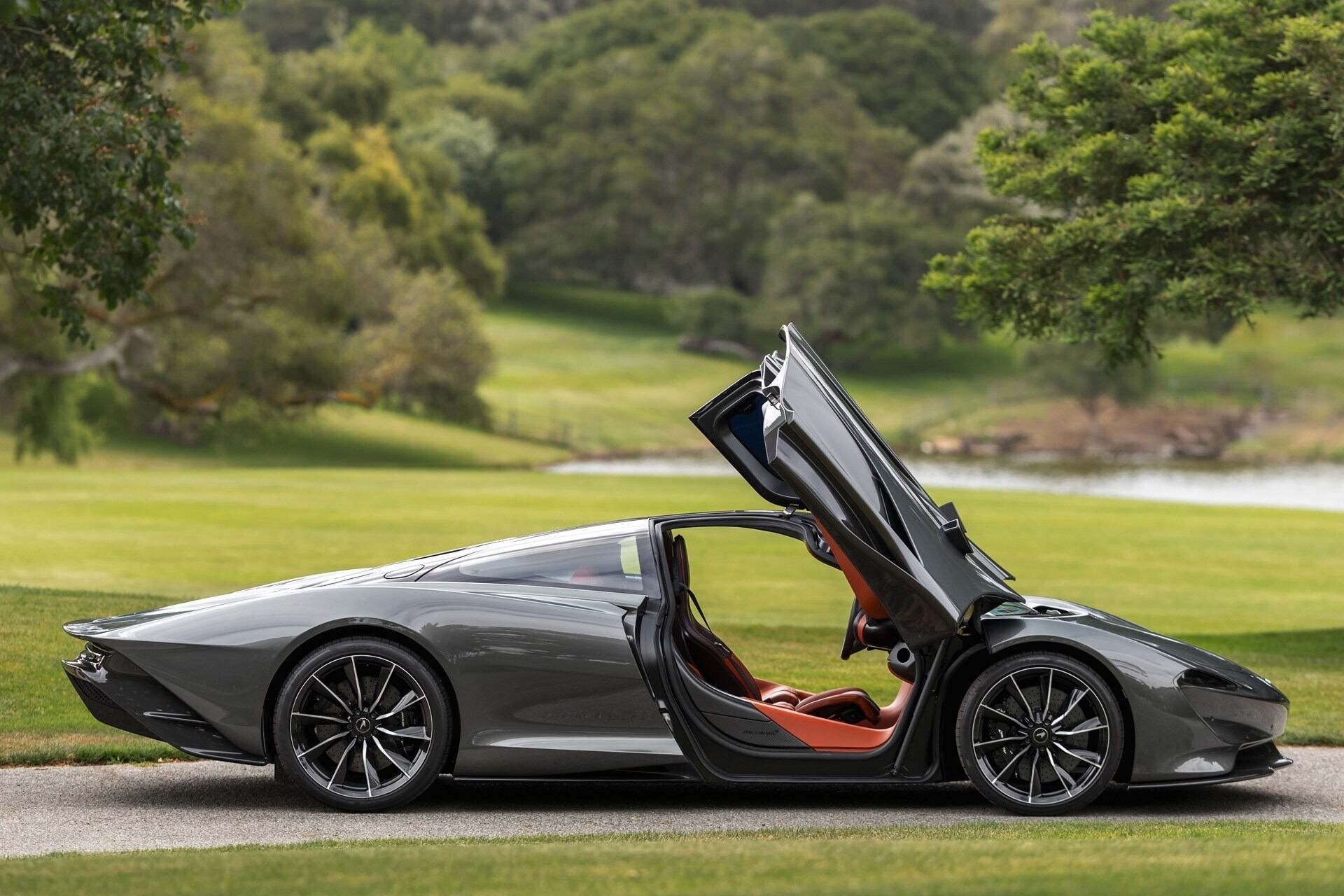 The Speedtail was ordered brand-new in June 2020 via McLaren of San Francisco and has had only one registered owner since then. All servicing is up to date and has been carried out exclusively by authorized McLaren facilities in Texas and California.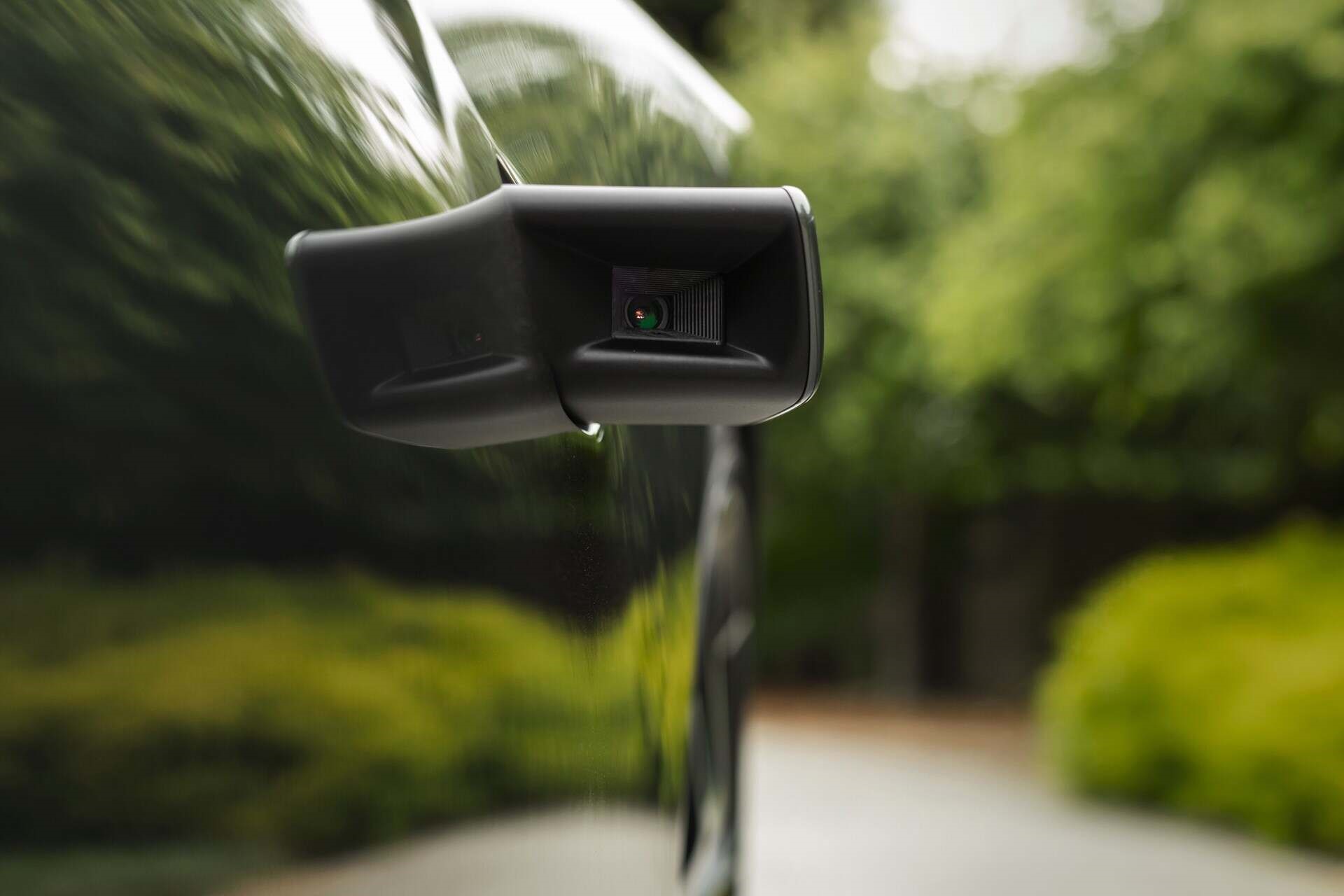 It is important to note that the Speedtail is not road-legal in the States and can only be registered under a 'Show or Display' exemption. Among other conditions, the vehicle is limited to an annual mileage not exceeding 2,500 miles and must be made available to NHTSA for inspection until it crosses the 25-year mark.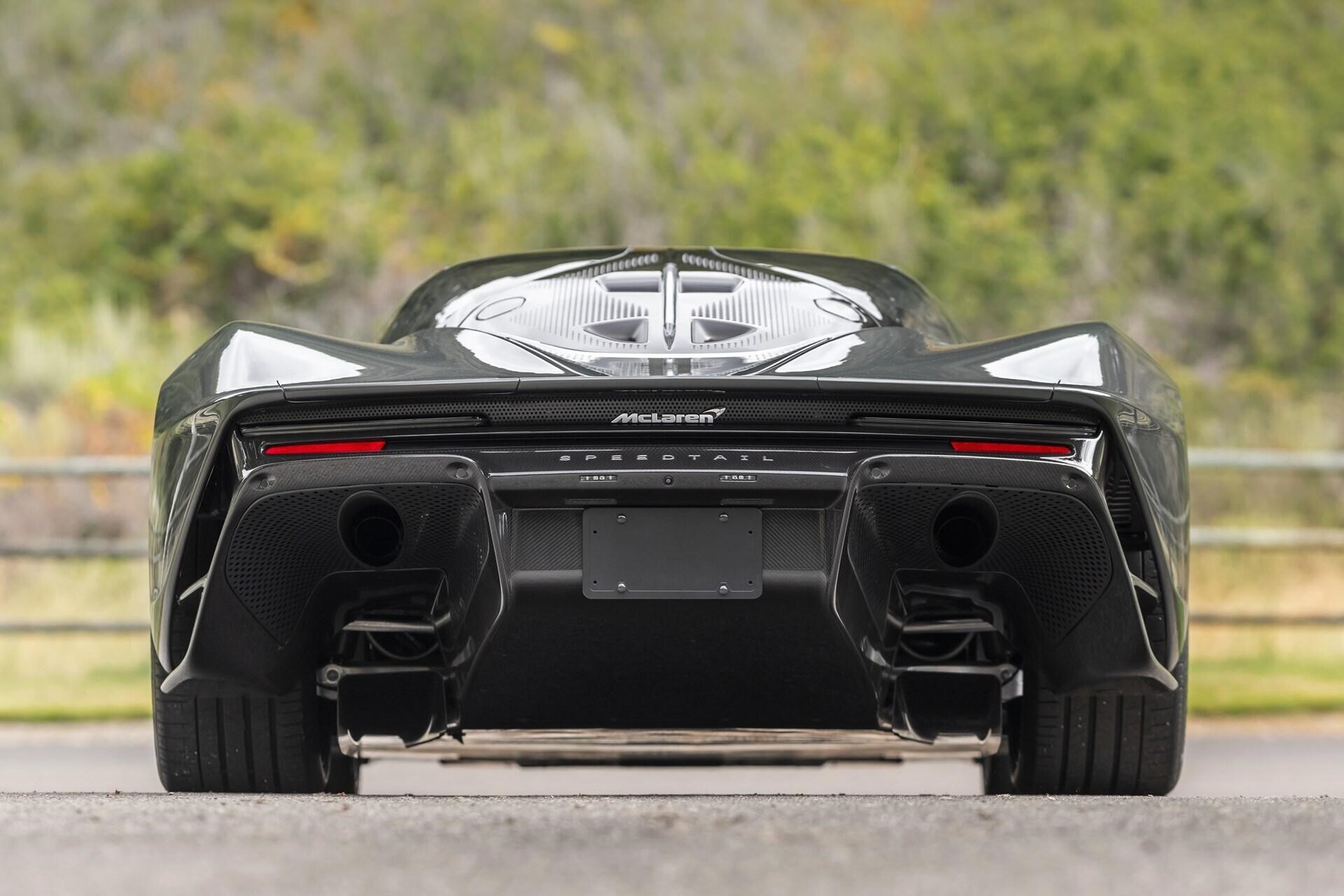 Source: RM Sotheby's