Gordan Murray of Gordon Murray Automotive (GMA) has discussed the purpose of the large fan incorporated into the tail section of the limited production GMA T.50 (Type 50). Gordon Murray was one of the designers responsible for the creation of the legendary McLaren F1 road car and many other F1 cars. 
Unlike the McLaren F1, the GMA T.50 wasn't created to break any high-speed records but instead to give the most precise driving experience possible. The T.50 comes packing a 3.9 liter Cosworth V12 with a power output of 652 horsepower. With the T.50 weighing only 2,174 pounds, it has a power-to-weight of 3.3 pounds per horsepower, 13% better than the McLaren Senna.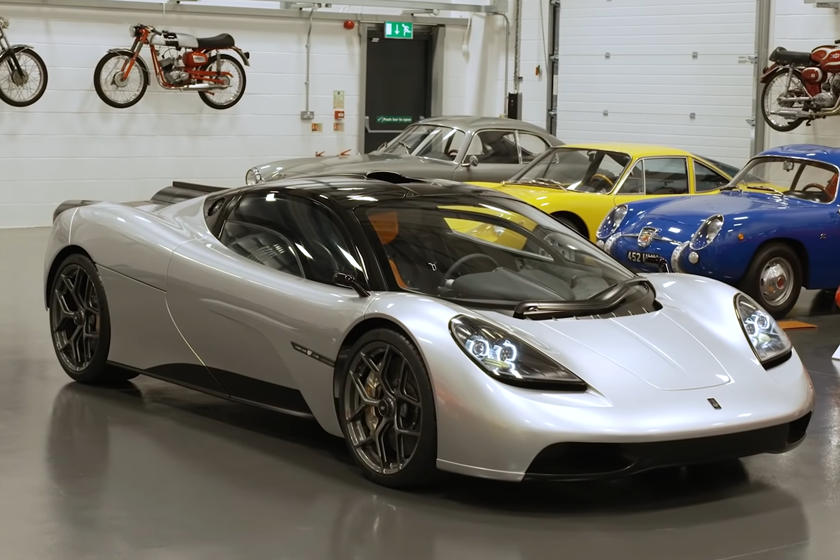 Gordon Murray said "there's nothing on this car that we don't actually need" when comes to the design and engineering behind the T.50. The supercar does get some inspiration from the McLaren F1, namely the large fan at the rear of the car. 
The T.50 does not come flaunting a massive wing nor a huge aero body kit, as those items are totally "speed dependant" to achieve downforce. The T.50 instead uses a carbon fiber fan powered by a 48-volt electric motor to accelerate air through the rear diffuser to generate downforce. The fan system uses valves to control the amount of air routed, giving the driver six aero modes while driving the T.50. This system allows the T.50 to achieve downforce at lower speeds, giving it a huge advantage over a conventional wing or aero kit. 
The T.50 is set to the limited production of 100 cars with the first ones being delivered in January 2022. GMA is also working on the T.50S prototype to achieve "more power, less weight", with production starting 2023.