Christian von Koenigsegg, CEO and Founder, was visibly happy to be able to bring his two latest masterpieces to California this year for the Monterey Car Week, he had the absolutely stunning Koenigsegg Jesko in her Absolut version with him, together with the mindblowing, four-seater Gemera … to be shown at The Quail, A Motorsports Gathering, but also on The Ramp at Pebble Beach and furthermore on the Concept Lawn at the prestigious Pebble Beach Concours d'Elegance.
The Jesko Absolut is the fastest hypercar made by Koenigsegg, they even confirmed they aren't contemplating building a faster series-production car in the future, the Jesko Absolut will be their fastest ever, period. Clients have the option between the Jesko Absolut or a track-oriented Jesko version, also mentioned as being the 'Attack' variant. The first deliveries of the 1,600 bhp Jesko are set for the spring of 2022.
"I was overwhelmed by the extremely positive reaction the Jesko Absolut and Gemera received during our time in Monterey", said CEO and Founder Christian von Koenigsegg. "It was gratifying to personally hear from people who have long followed our brand and our passion."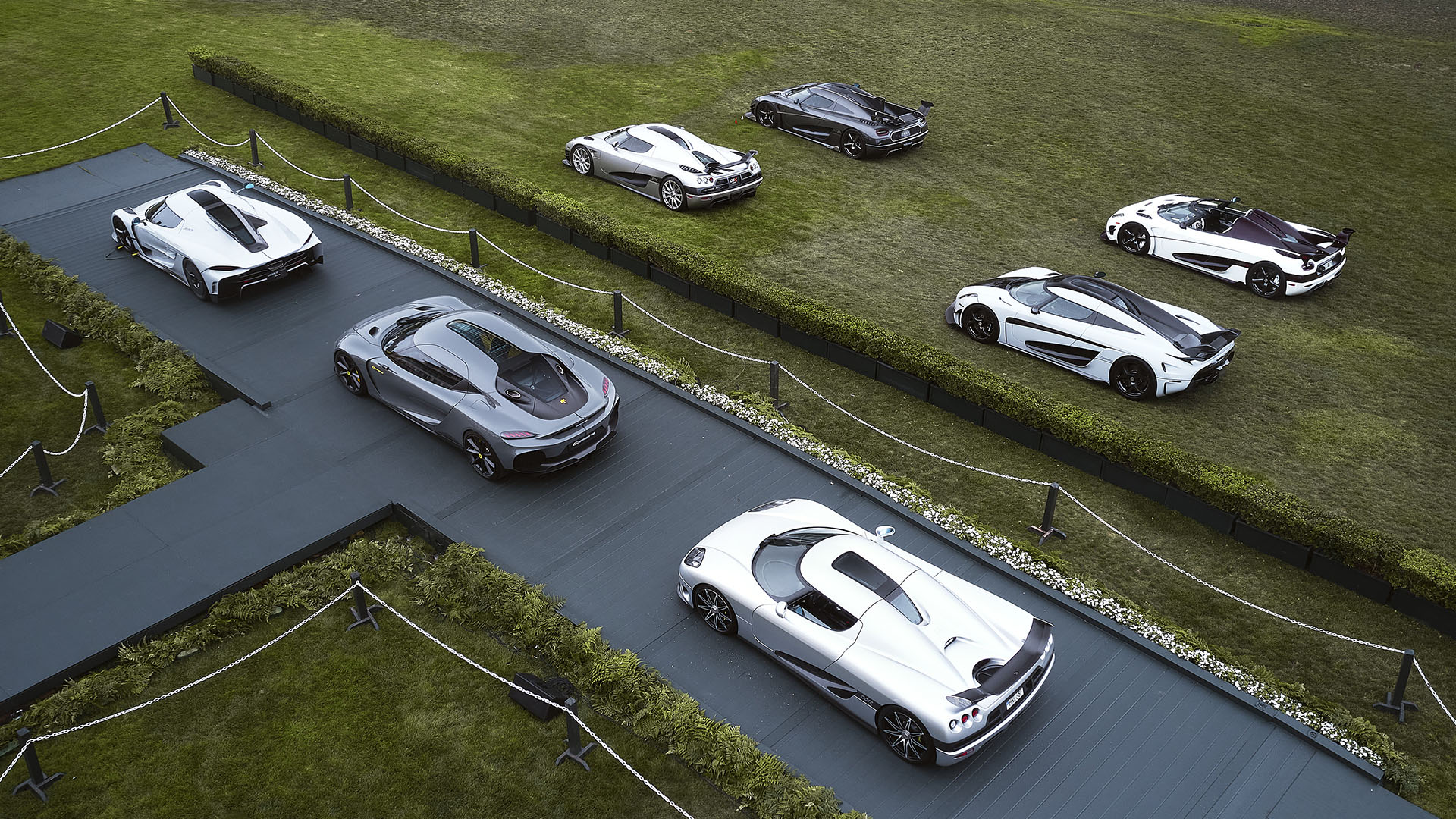 But what really impressed visitors, press, owners, and possible prospects was the fact another five of these rare Koenigsegg were shown during Monterey Car Week, one of them being the beautiful CCR, which happened to be in the United States of America for the first time ever, joining the trio of baffling hypercars were customer car from the US Koenigsegg Ghost Squadron, a CCX, the Agera FE, a Regera, and the intimidating Agera RS.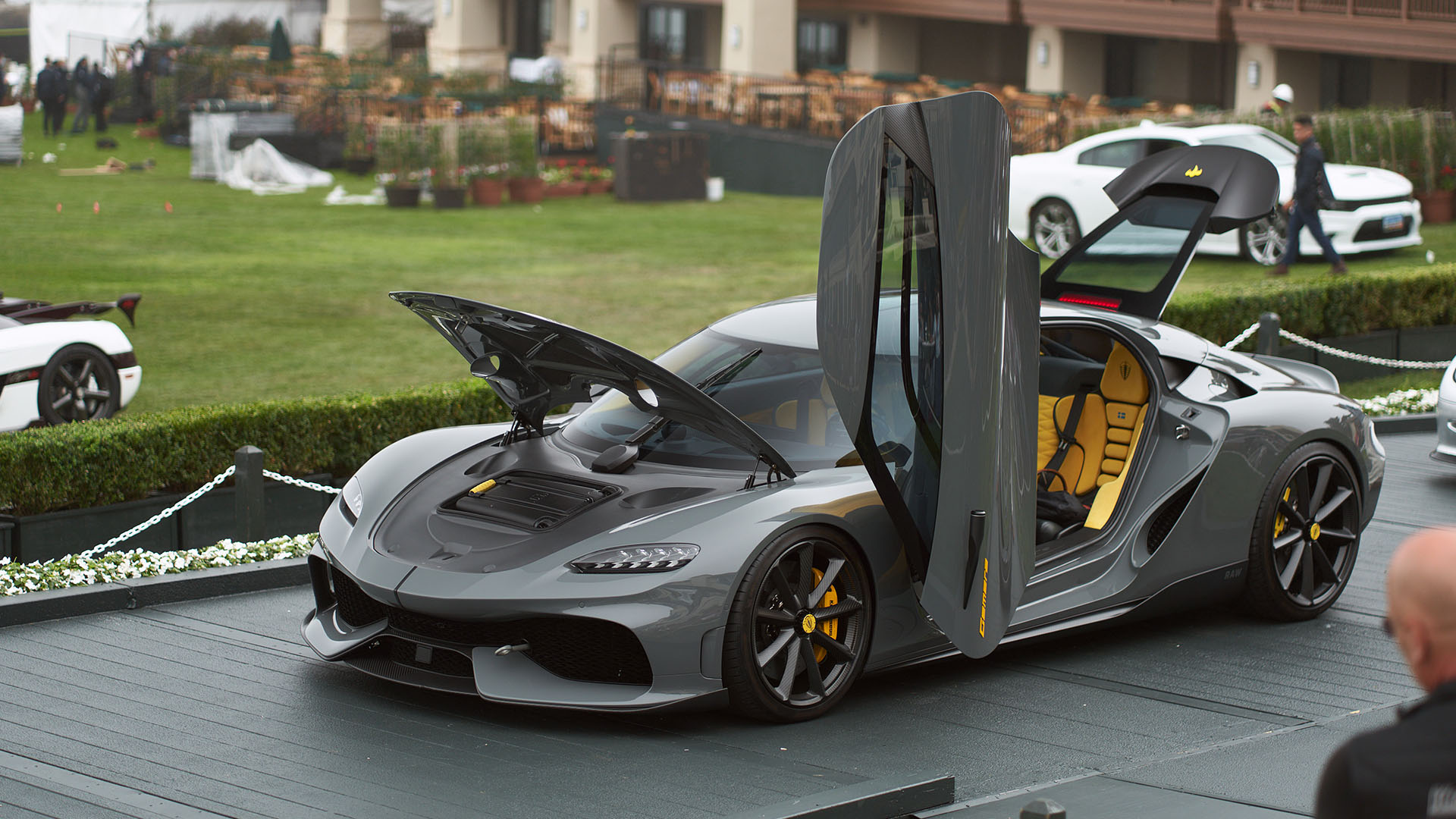 At this time the Koenigsegg Gemera is still a concept car, production isn't planned before 2023, and it is introduced as the world's first MEGA-GT, this is an ultra-high performance hypercar that can seat four people and take their luggage with it at the same time … and it still shows those traditional Koenigsegg dihedral synchro-helix actuation doors to access the spacious cabin.
Power comes from a 2-Liter 3-cylinder engine, developed by Koenigsegg and its sister company, Freevalve, this 'Tiny Friendly Giant' is future-proofed given its extreme performance, reduced fuel consumption and lowered emissions, and it can run on second-generation CO2 neutral renewable fuels, but the Gemera is a Hybrid, adding 3 electric motors, one on each of the rear wheels, and an additional one on the crankshaft, boasting a 50 km (31 mi) electric range, total power output is a massive 1,700 hp.