There are days when not much happens in the supercar world.
Then there days when someone with a good mic and camera takes a rare Lexus LFA to the dyno to see what kind of power it puts out.
Not only is this a Lexus LFA, it's one of the extremely rare Nurburgring Editions.
Widely considered by anyone familiar with supercars as one of the most glorious sounding cars on the planet, the LFA in the video starts out with a few baseline pulls that still make ones ears tingle in delight.
After establishing 531 wheel HP and 370 wheel lbs-ft of torque from the 4.8 liter aluminum V10 engine, the video then gets into seriously enjoyable territory at about 1 minute and 46 seconds.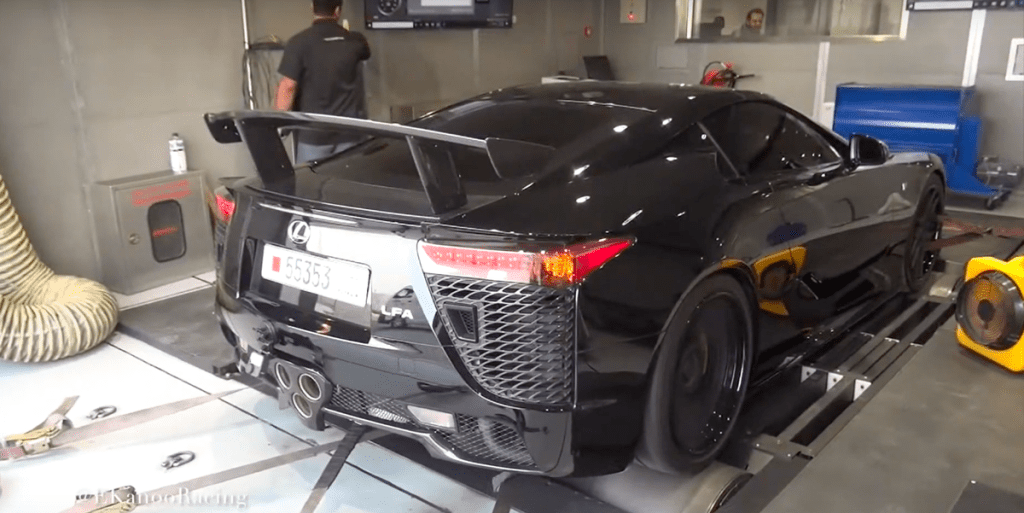 At this point, all the extra sound design and engineering from Yamaha, who were brought in by Lexus to specifically tune the exhaust note of the car, bears fruit.
A full first to sixth gear run on the dyno shows why the LFA needed the digital dash, as the first three gears are gone in about a second and a half.
And then there is the "behind the car" section of that run from behind the car, which cannot be put into words how it tickles the emotions as well as the ears. If you want to jump straight to that part, it's at 2 minutes and 33 seconds in the video.