I don't care if it's mid-engine or not, American muscle cars have always had some aero problems making them far more well-equipped for the drag strip than the race track. GM's newest iteration of the Corvette has completely proved old grinches like myself wrong, and LG motorsport has come running in to back them up with new aero upgrades for the mid-engine supercar killer on a budget.
LG has delivered a new 'GT2' wing; a giant carbon fiber rear spoiler aimed at maximizing downforce and minimizing overall drag.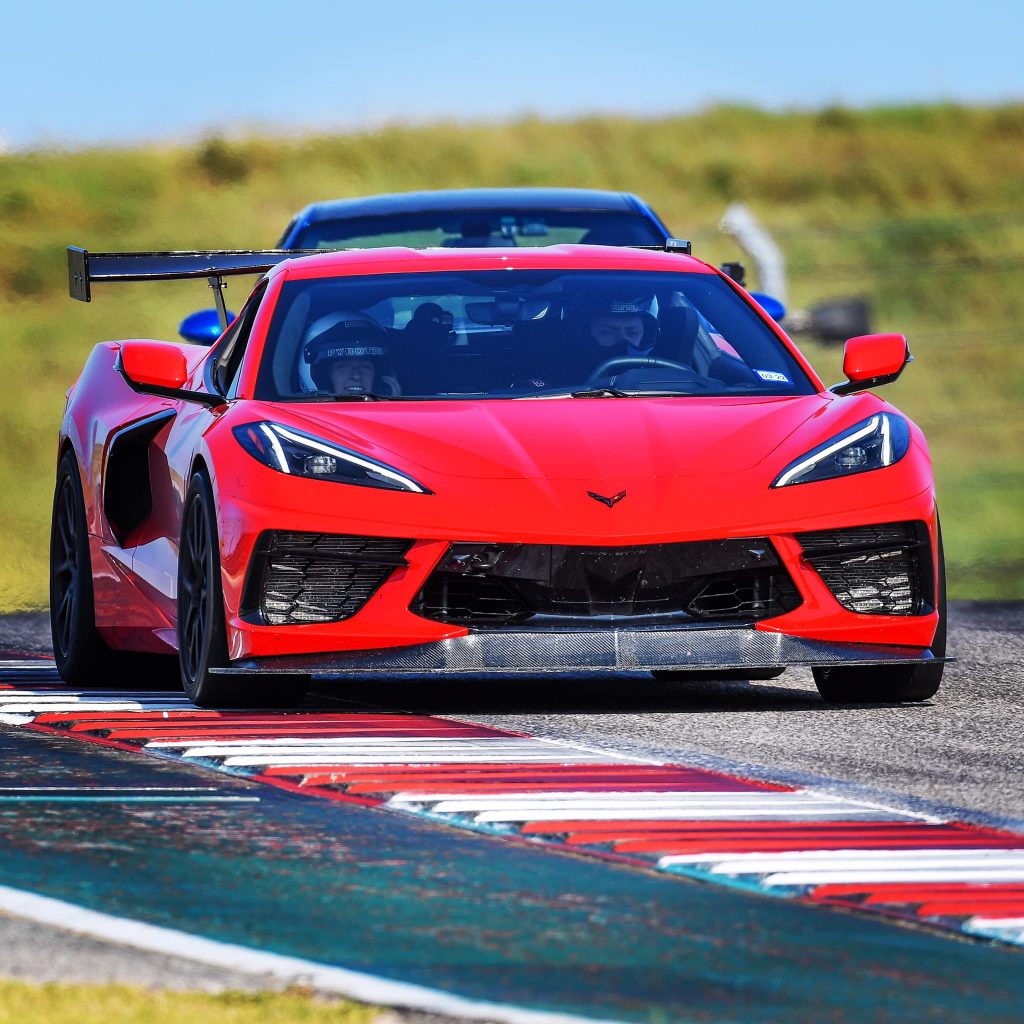 The factory wing that comes stock on the C8 secures to the decklid, but the LG Motorsport GT2 wing will be fixed to the actual frame, making it far more stable and ready for tons of wind-pushing downforce.
The wing will cost around $4,561, and that will include a spoiler delete package and mounting kit for a complete all-in installation price (minus labor of course – I'm not personally drilling holes into my new sports car, thanks).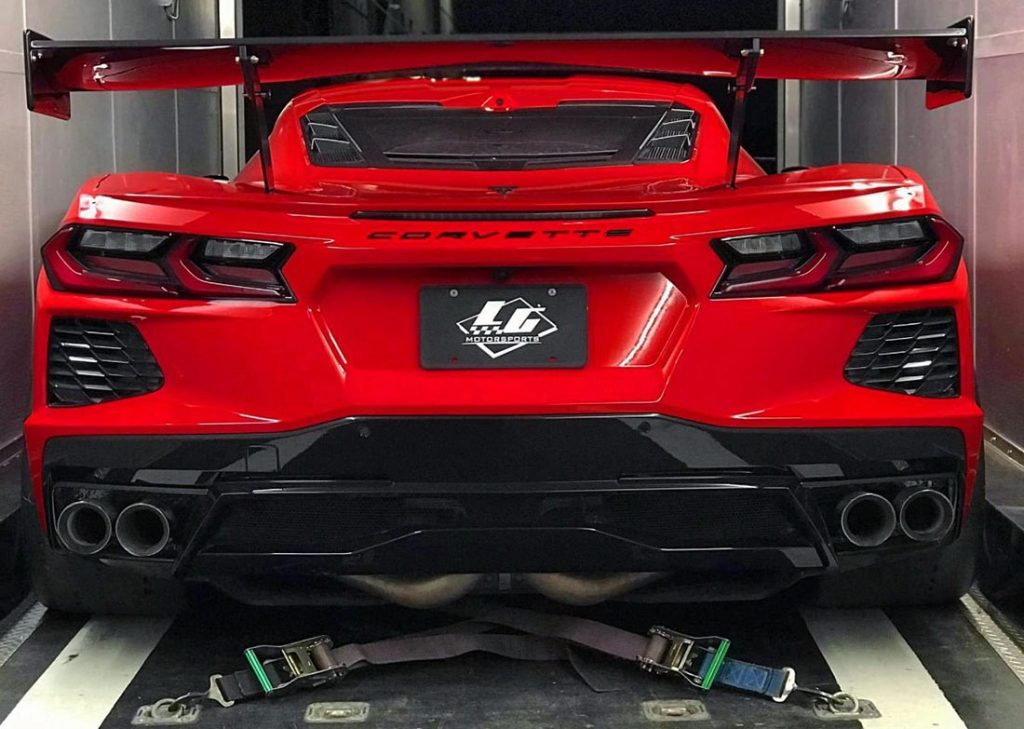 The aero components don't just stop at the wing though; LG is also amidst the development of a carbon fiber front splitter to add with your rear wing for a full aero upgrade to both front and rear sections of the car. Pricing and official release date have not been confirmed for the front splitter as of yet, but the photos showcasing the rear wing give a glimpse of what it could look like.