Keeping a Supercar Nice for Less
Too often, when car shoppers go out to buy their first supercar, they just look at one thing, the price of the car. This makes perfect sense. It's how much you're going to pay for the car up front, and that's likely chief among your concerns, but that's not all you need to worry about. 
There are still all of the other costs that come with owning a car. One of the most important is maintenance. Supercars are notoriously expensive to keep in good condition and on the road. They're extreme and expensive by nature, and usually, that means the maintenance is no small weight on your bank account. 
However, not all supercars are wildly expensive when it comes to maintenance. With this in mind, I thought I'd pull together a list of the cars that I believe would be some of the most affordable to maintain and keep nice while you own them. I'll not be discussing the initial prices of these cars, but only talking about them in terms of their maintenance costs. 
Before we jump into that, I want to talk about what you should look for in a supercar that could be easy and affordable to maintain for years to come. Here we go. 
What to Look for in a Low-Maintenance Cost Supercar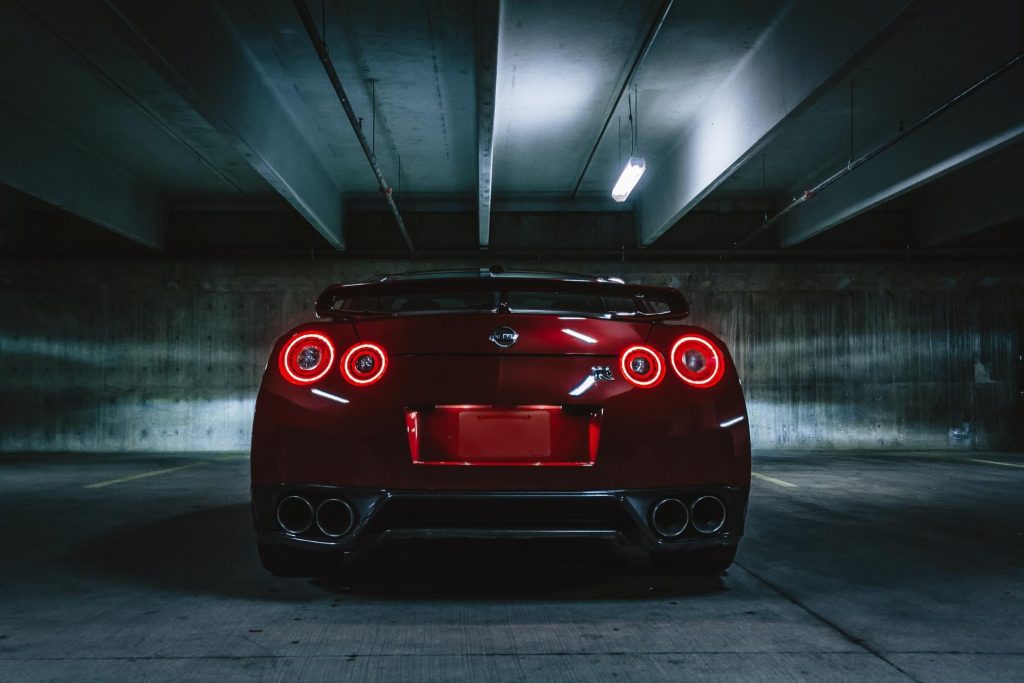 Maintenance of a supercar can be more demanding then it is for a family car or a typical sports car. This often means you'll end up spending far more money on maintaining a supercar. With that said, there are things you can look for to try to keep maintenance costs down.
An Easy-to-Service Design
Supercars are machines designed to be on the cutting edge in terms of performance. This often means they have the latest and greatest technology and designs. In short, it means their complicated, and a complicated car is often one that's expensive to fix and maintain. 
If you want to reduce your maintenance costs, consider looking for the least complicated supercar you can find. If the car has an engine or vehicle systems that are used across an automakers lineup, then you're likely to pay less to have it serviced. 
Also, think about the design itself. Many exotic supercars need to have the entire engine dropped to have certain routine maintenance done to them. This makes even basic maintenance costly. A vehicle with a design that provides easy access to the engine and powertrain will be less expensive to maintain. 
While owning a mid-engine V12 engined supercar sounds awesome, a front-engine V8 car is likely more affordable when it comes to maintenance.
Plenty of Places to do Service
Another thing you need to think about is the availability of service facilities. If there's only one service center in your entire state and its 200 miles away, think about that before buying. An otherwise perfect supercar might suddenly not be so perfect if it's a long-distance to the nearest service facility. 
This doesn't necessarily mean you have to go to a dealer for service. You can often find independent shops and service technicians who have the tools and skills to do the job, but you'll need to make sure they're fairly close to where you live so they can work on the car when the time comes. 
Available Affordable Parts and Components
Last, but certainly not least, is the availability of affordable parts and components. If a car is super rare, then parts and supplies for maintenance are going to be expensive. 
It doesn't matter how close or affordable the service technician you have is, or even if you can do the maintenance yourself. If the cost of parts and components is high, you could end up spending an arm and a leg to keep your supercar on the road. 
What Are the Supercars with the Lowest Maintenance Costs?
Now, with that out of the way, I want to take a moment to discuss which cars I'd pick. When I think of supercars, I often start with luxury automakers. So, I start with luxury car brands with low maintenance costs. Then I look at what those automakers offer and begin to narrow it down. 
From there I turn to the non-luxury brands and see what's available at that level. Surprisingly, there are some truly fantastic cars out there once you really start looking.  
Mercedes-AMG GT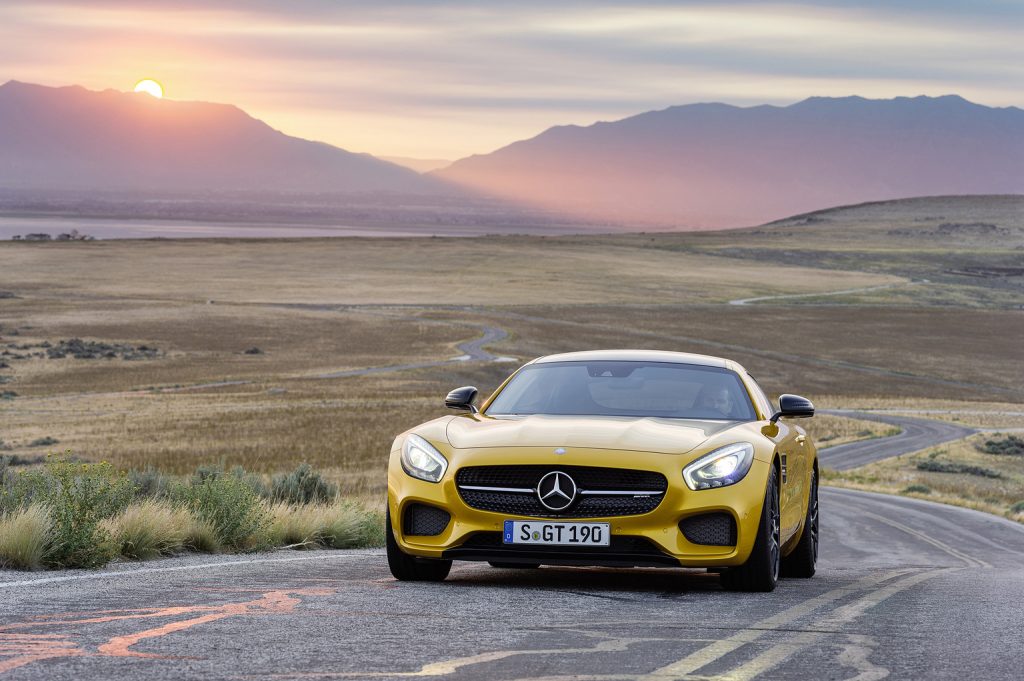 The Mercedes-AMG GT will get written off as a high-performance sports car by some, but I see it as a luxurious, front-engine supercar. Mercedes sells a few different versions of the car, but all of them offer 523 hp or more. 
Under the long hood is a 4.0-liter twin-turbo V8 engine, and while nobody ever said Mercs were a bargain to service, you'll find the GT to be far more agreeable to your bank account when it comes to the shop than a comparable Ferrari or McLaren. 
What you get is still a wildly powerful machine that's fast in a straight line and around a corner and can do a 0-60 run in about three and a half seconds. 
Porsche 911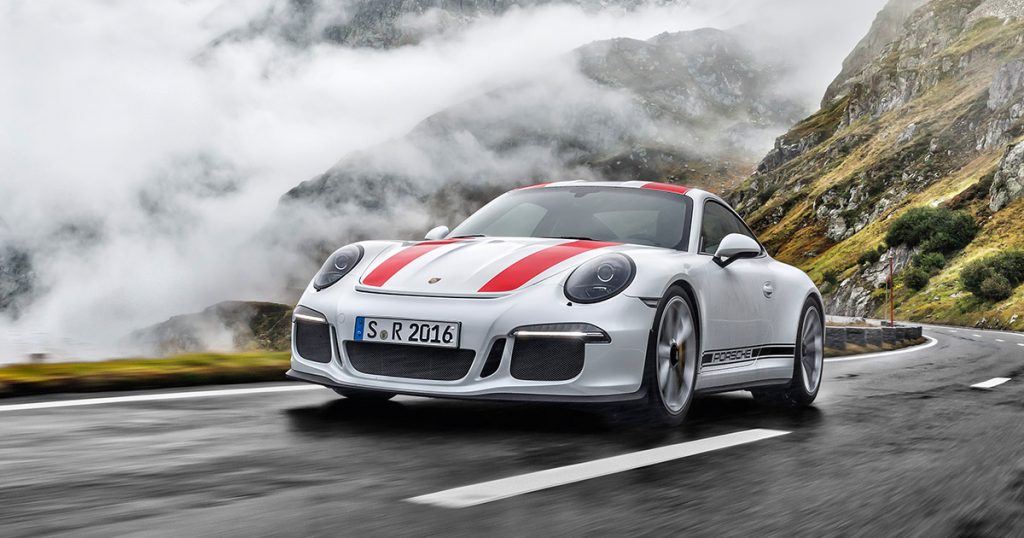 The Porsche 911 is another car that's often called simply a high-performance sports car, but when you look at the lineup, it's clear almost every variation of the 911 qualifies as a supercar. The Porsche 911 has also birthed some of the best Porsche supercars of all time, including the 911 R, the 911 Carrera RS 2.7, and the 911 GT3 RS 4.0. 
The 911 makes this list because there are Porsche dealers all over and because Porsche is one of the most dependable brands out there when it comes to reliability and dependability. While Porsche vehicles are typically more expensive to maintain than typical automakers, when compared to Ferrari or Lamborghini, the 911 is a joy to maintain. 
With such a long list of possibilities for the Porsche 911 in terms of technical specifications and engines, I don't have time here, but I will say the company's flat-six engine that's fitted to most 911s throughout the years is accessible, and easier to service than some mid-engine mills. 
Acura NSX (First Gen)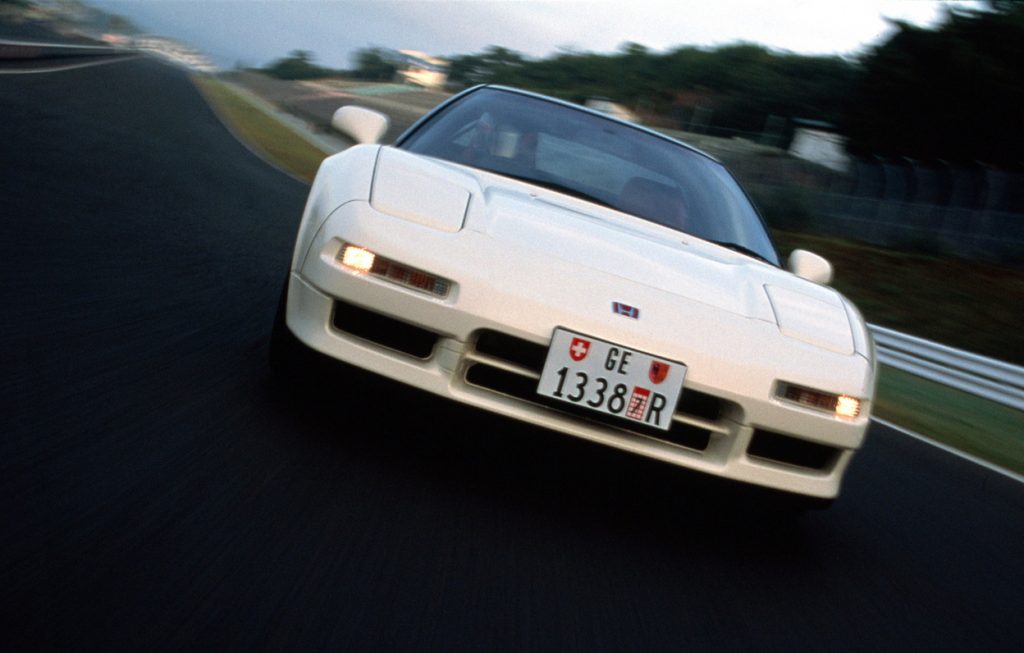 The first-generation Acura NSX set out from the beginning to turn the supercar world on its head. The car was designed to prove to the world that a supercar could be reasonably affordable, driven daily, and relatively easy and inexpensive to keep nice. 
The NSX featured a V6 V-TEC engine that was mid-mounted. The car contended with the Ferrari 348 and Porsche 911, but it was built to be easily driveable and reliable. It was in a way a challenge to the exotic supercars of the time. 
There's a new NSX these days, and it's a fantastic car that carries on this same ethos. It, too, would be a good and relatively affordable car to maintain, too. Though, if it were up to me, I'd focus my efforts on a first-generation NSX. 
Chevrolet Corvette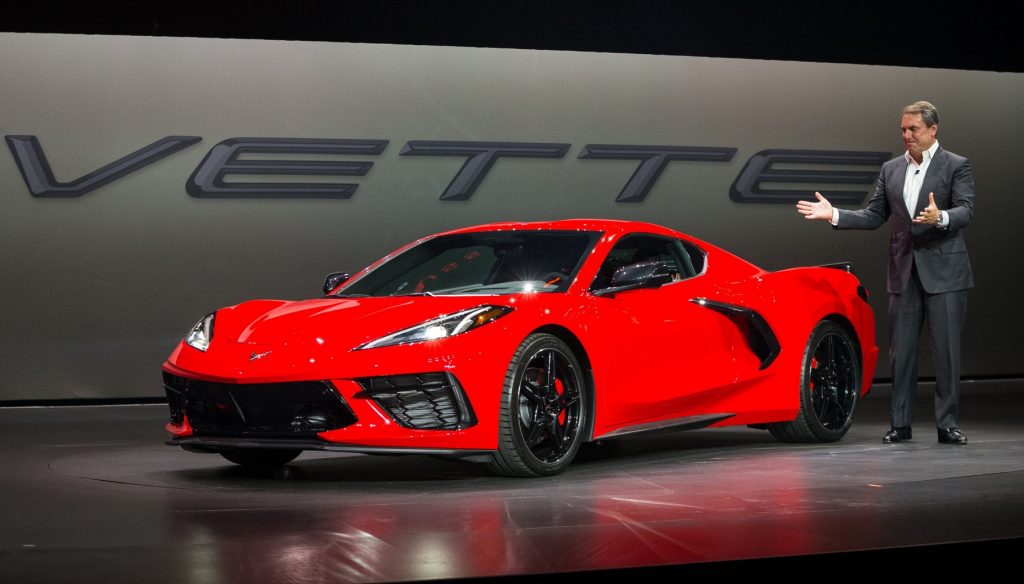 Ah, America's Supercar. The Corvette might be a bit too pedestrian for some buyers, but there's no denying that this car is a legit supercar, especially in its new mid-engine form for 2020. Chevy has a true exotic challenger in the new C8 Corvette. 
The C8 Corvette features a bit more of an exotic design than past Corvettes, but it should still be relatively easy and inexpensive to maintain. The V8 engine can be serviced at most Chevrolet dealerships, and those dealerships are everywhere. 
Also, if you're thinking of a previous generation Corvette, you'll find service centers and parts everywhere. Chevrolet has sold plenty of Corvettes and this makes it easy and affordable to keep the cars on the road. 
Dodge Viper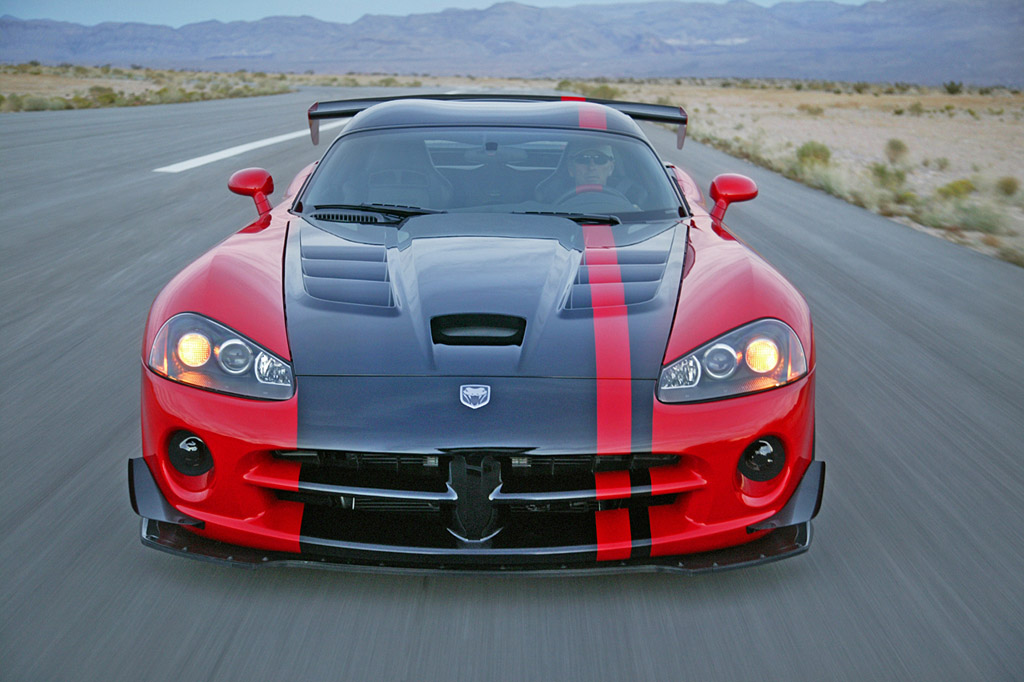 The Dodge Viper was killed off before it should have been. Despite its killing of racetrack lap-time records in its final years, the car was discontinued. It is a true American supercar with a whole lot of muscle. It can be a bit of a handful on the track, but it should be one of the more affordable supercars to maintain on this list.
The Viper's engine is a burly and pissed-off V10. But that's actually good news. At its heart, the V10 is derived from a Dodge truck engine. That means that while it's a bonafide powerhouse, it's not actually all that complicated. This means the amount of service is minimal and Dodge dealers should be able to help you in most cases. 
The Viper was made for years, so the early cars are aging vehicles now and not all of them have been all that well taken care of. Focus on finding a Viper that has low miles and you'll score a bargain. 
Nissan GT-R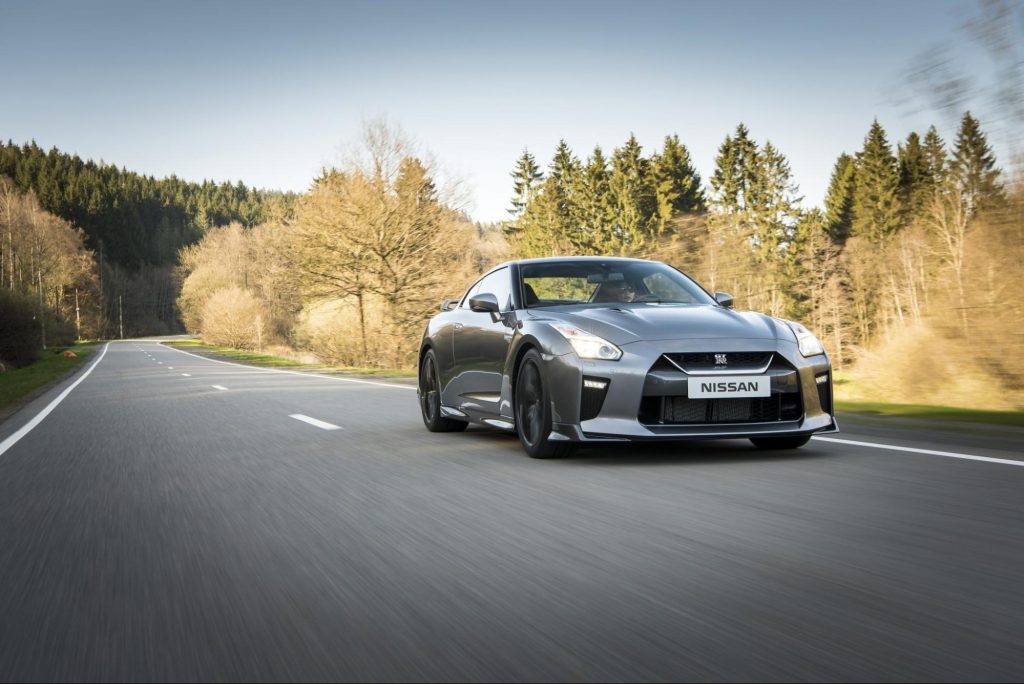 Nissan's GT-R is the last car I'm going to list. It's often called the supercar for the PlayStation generation. It offers wicked-fast acceleration and at one time held the fastest lap time around the Nurburgring circuit. 
The car features a twin-turbo V6 engine and all-wheel drive. It's this combination that makes it so special. It's also proved to be a very robust powertrain, so you likely won't have too many large maintenance issues with the car. If you do, there are plenty of Nissan service facilities throughout the country and abroad. 
Nissan has continued to refine and improve its GT-R over the years, and this means there are plenty of them out there. This is good for looking to buy one and good for finding parts. Overall, the GT-R can be an excellent choice. 
All-Electric Supercars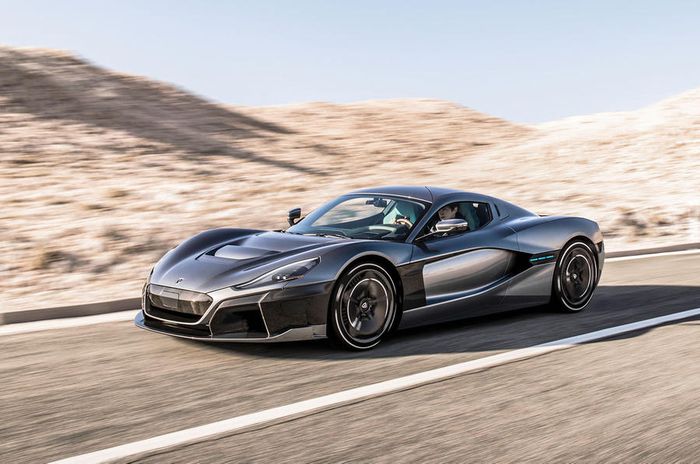 Another option that has just really recently become available are electric supercars. While these will have a higher starting price due to the fact that they're very new machines and the technology is truly on the cutting edge, they come with a huge upside when it comes to maintenance: electric cars have little maintenance that needs to be done. 
Electric cars don't need much maintenance at all to their powertrains. This means you'll be putting your maintenance dollars into the consumable parts, like brake pads, tires, light bulbs, etc. There are no oil changes, valve adjustments, or coolant flushes.
The downside with these is that you'll be paying millions of dollars for these cars in most cases. If you have millions of dollars to spend on a supercar, you're likely not too worried about maintenance costs. Still, if you want to drop some big bucks and then not have to worry much about maintenance, this can be a great way to go.