As reported on CarScoops, Lamborghini of Montreal has a virtually brand new 1990 Countach 25th Anniversary for sale, with only 83 original miles.
It is currently being listed at $799,900 CAD, or about $568,496 USD.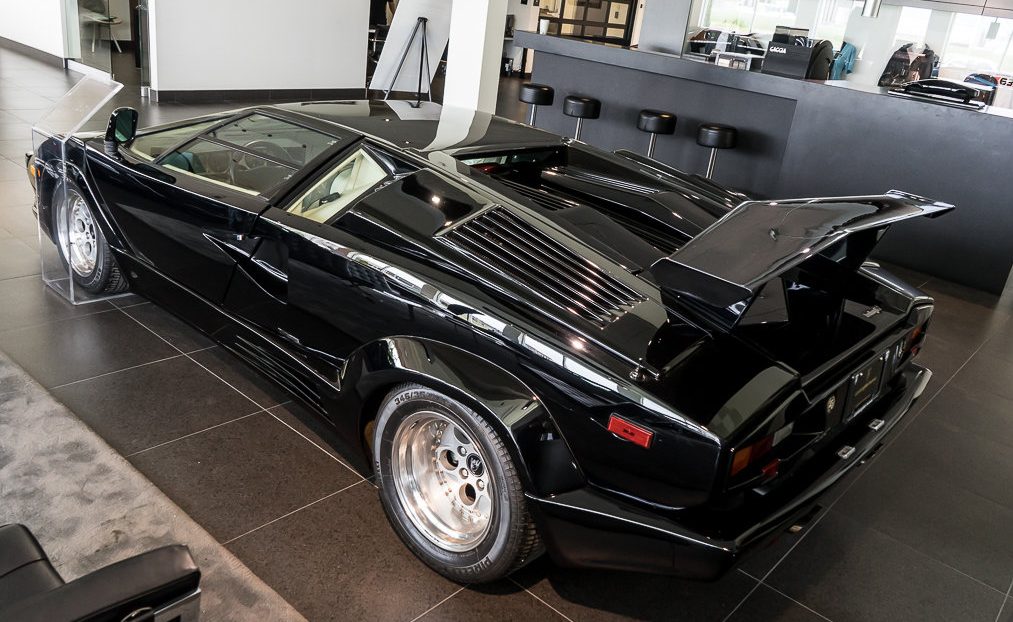 It is finished in stunning black for the exterior, with cream colored interior seats that still have all the factory plastic wrap and protection installed.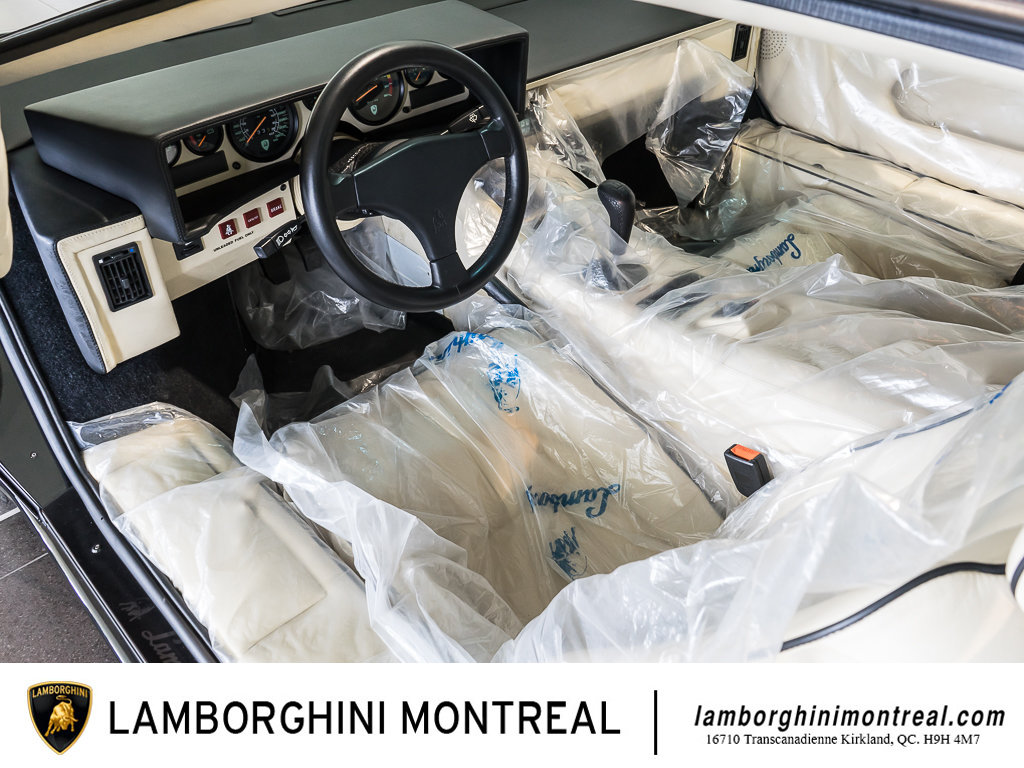 The Lamborghini Countach 25th Anniversary was based on the top spec 5000 QV model. It had a host of small details and styling queues added, including some bodywork that was designed by a little known enthusiast named Horatio Pagani.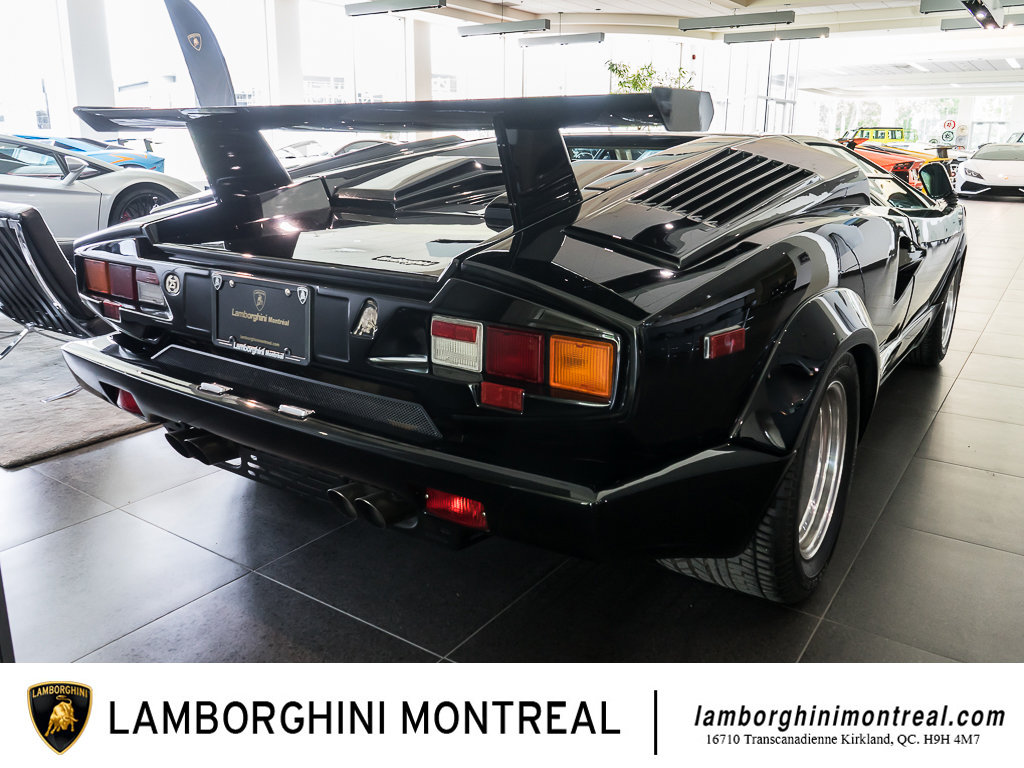 It had more aggressive front air intakes, new side skirts, raised and more streamlined engine air intakes, and two piece forged alloy wheels. It also had that wing, the over the top, in your face wing that defined the crazy designs of Lamborghini at the time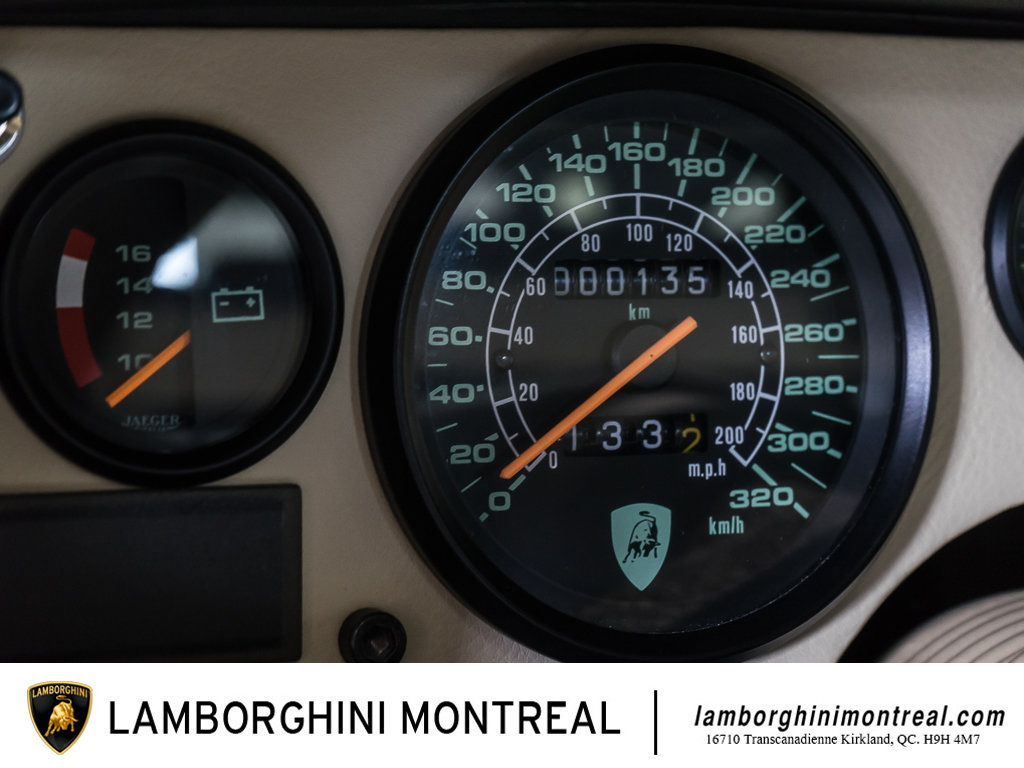 The car is definitely a collectors item, especially at such low mileage. Only 657 2th Anniversary edition Countach's were made.
Not much else needs to be said about this car. It comes from the V12 era of Lamborghini, when a 5.2 liter beast behind the driver put out 449 HP and 369 lb-ft of torque.
That may not sound exciting in today's super- and hyper-car age, but back in the 1980's, it was a sledgehammer of an engine.