If there is one positive to come from the cessation of all motorsports around the world in the midst of the COVID-19 pandemic, it's that there are a lot of wide open, "abandoned" tracks to test new prototypes out on!
McLaren Automotive Group and MSO has taken hold of the opportunity, with the downturn in manufacturing and Formula 1. At the empty Bahrain GP circuit, they sent out the latest development prototype for the upcoming Senna GTR.
Unlike the "normal" McLaren Senna, the Senna GTR features a fixed rear wing with a Drag Reduction System (DRS) top flap that slides down and onto the main wing when activated. This allows air to flow over rear wing much more smoothly, a technology adapted from Formula 1.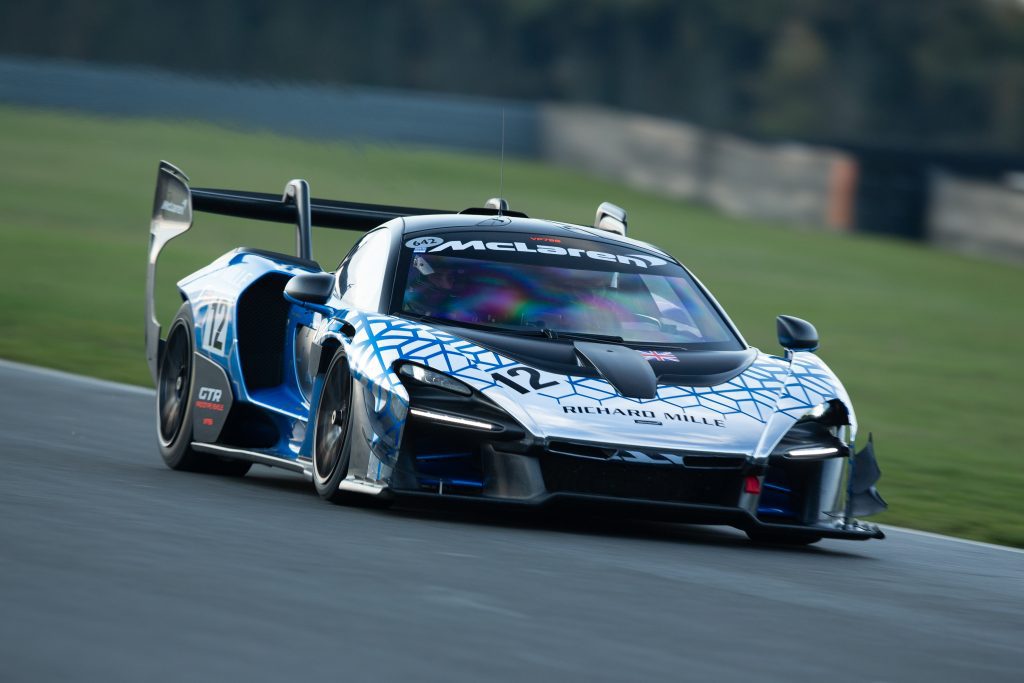 Also, it foregoes the regular Senna's triple titanium exhaust for a straight piped twin exhaust. With the relief of backpressure from having no mufflers, as the GTR will not be road legal, the engine absolutely loves to send unburned fuel down the pipes for some awesome pops and crackles (video below).
Speaking of the engine, the Senna GTR has the 4.0 liter twin turbo V8 turned up to 815 HP, 25 more than the standard car. It also develops near-as-makes-no-difference 596 lbs-ft of torque, 6 more than the standard car.
However, with all the aerodynamics on the front, side, and under the car, this extra power is needed. The Senna GTR reportedly makes just over 1,000 KG of downforce at max speed.
No finalized pricing is available yet, but if the McLaren P1 GTR is anything to go by, be ready to empty a significant portion of your bank account. Expectations are close to $1.75 to $2 million. Only 75 units will ever be made.
BONUS VIDEO:
McLaren installed a 360 degree camera in the cockpit of the Senna GTR for the testing, so in the below video, you can click-and-drag around to watch the driver, the road, or take a peek at the stripped down interior.