Mercedes-AMG is on a bit of a roll these days. Their cars often sound like Thor gargling some gravel, and are seriously, seriously quick. On top of that, the Petronas Mercedes-AMG Formula 1 team has been dominant for years in the highest tier of motorsport.
So, today, in a complete blindside, Mercedes-AMG decided that September 1, 2021, would be the perfect day to announce their first official performance hybrid car.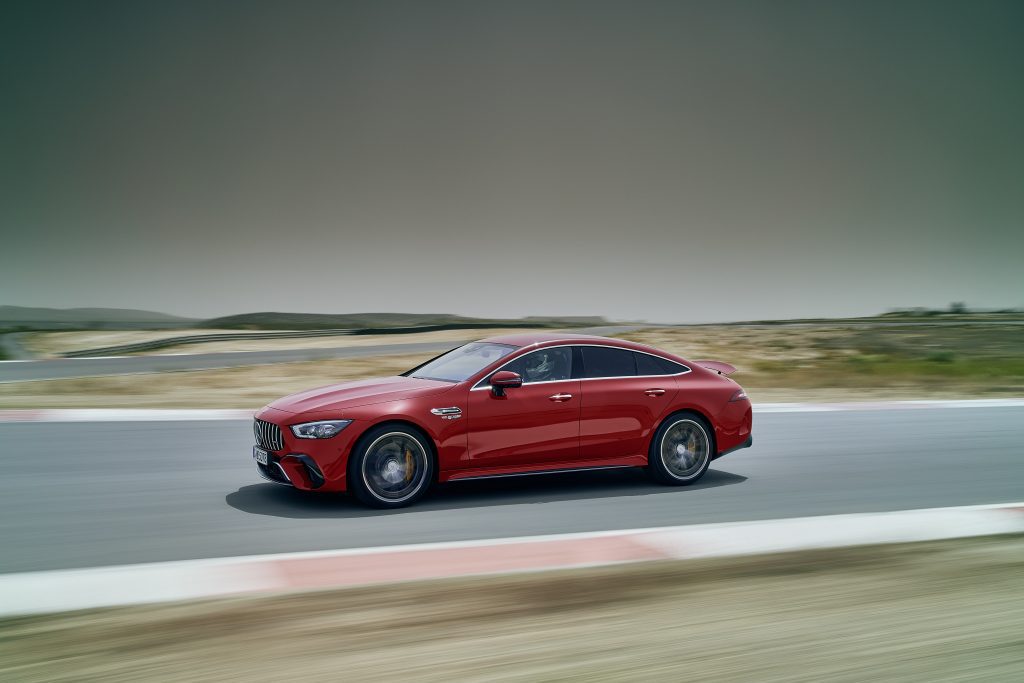 This isn't the first Mercedes-Benz hybrid, far from it. There is a difference between engine-assist hybrid and performance hybrid. One is a technology that is designed to make the famously smooth Mercedes ride even quieter, more comfortable, and for longer ranges. The other is designed to enhance the petrol-swigging twin-turbo V8 performance of an already pretty mad car, and take off its straight jacket.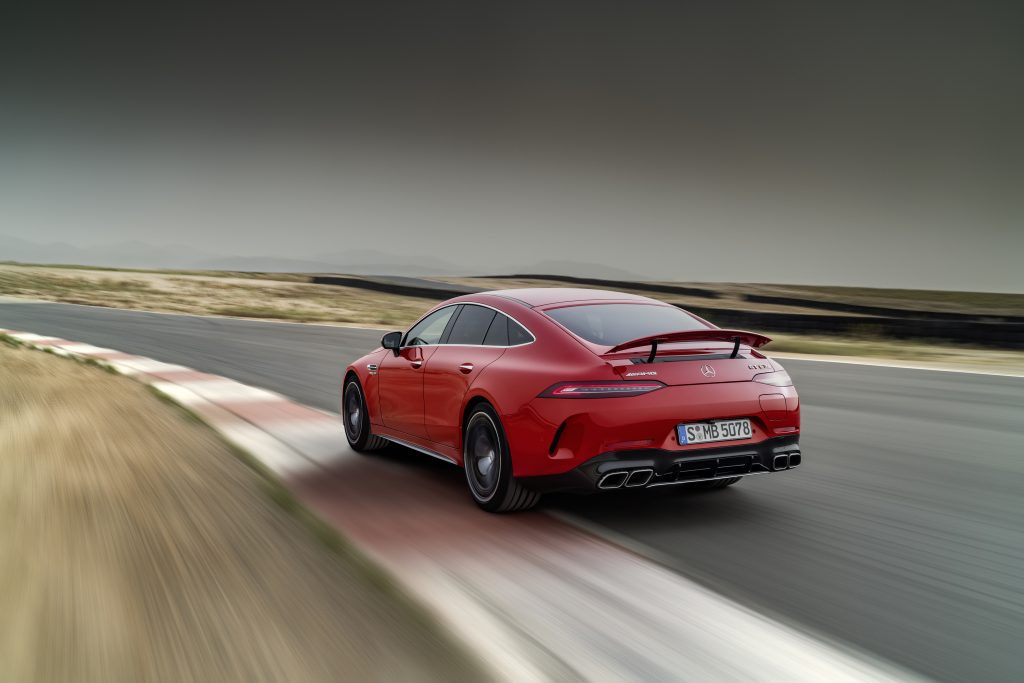 So say hello, everyone, to the 2022 Mercedes-AMG GT 63 S E Performance. Designed with input from the F1 team, this is Mercedes' answer, albeit a few years late, to performance hybrids that started with the hypercars of McLaren, Ferrari, and Porsche. Then again, this thing comes swinging through the door with the title of "The Most Powerful Production Vehicle From Affalterbach," and it is carrying one hell of a sledgehammer.
The petrol heart of the beast, that 4.0L bi-turbo V8, sits under the front hood and roars out 639 HP with some serious attitude. Its power goes through a 9-speed MCT 9G dual-clutch gearbox, and is then fed through a complex transfer system as the car is AWD. The rear axle is supported by a 204 HP, two-speed hybrid motor, which can also send its power up to the front if needed.
It's an incredibly complex system, but the end result is 843 HP, and over 1,400 Nm, or 1,032 lb-ft, of torque at full noise. Take a moment and let those numbers sink in.
The batteries that power the hybrid drive are also extremely high tech, as they are based on the ones in the F1 car. Using up-to-the-minute new lithium-ion cell technology, the battery uses extremely conductive intermediary materials to allow for up to 150 kW of power to be instantly available and uses regenerative braking to charge at up to 100 kW, with a power unit capacity of 6.1 kWh. This system weighs in at only 79 kg (174 lbs) and has another innovation that is a production car first, in that it is the first production battery that is actively liquid-cooled. A millimetrically thin sheath surrounds each individual battery in the pack, with the combined system carrying 14 liters of coolant. That coolant then flows through its own dedicated radiator, allowing the battery pack to remain at optimal performance temperatures no matter how hard you push the car.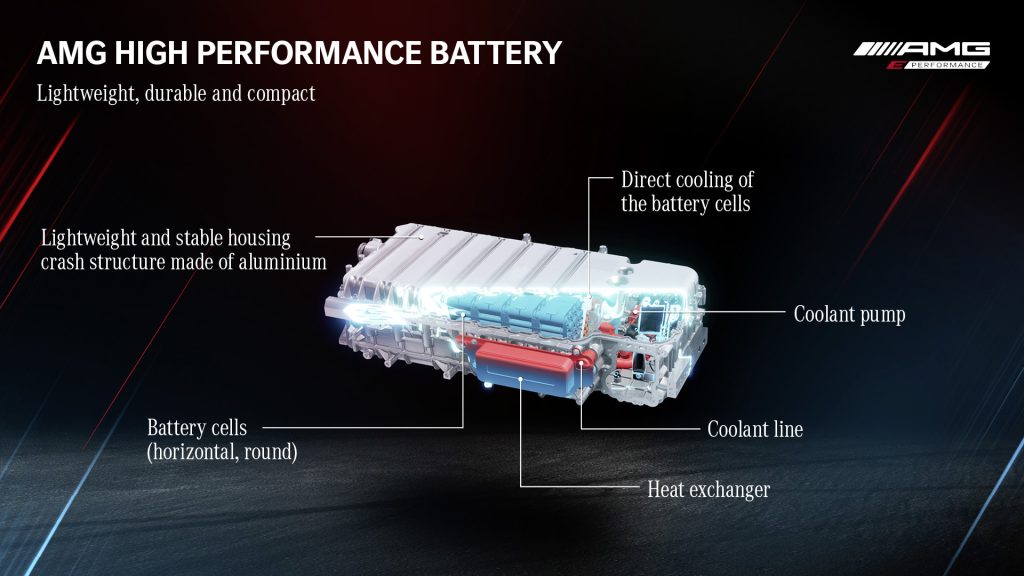 If it sounds complex, believe me, this is the simplified version of what is in the press release. In simple terms, when you're cruising, you're tapping both the petrol engine and a constant 94 HP from the hybrid to keep you happily rolling along. When you brake, the electric motor becomes a generator and charges the battery rapidly. If you wanted to plant your foot through the carpet when the light goes green, the combined power of those 1,032 plus lb-ft of torque and all 843 German horses at your command would literally catapult you to 60 MPH faster than a McLaren Senna, a dedicated high-performance hypercar.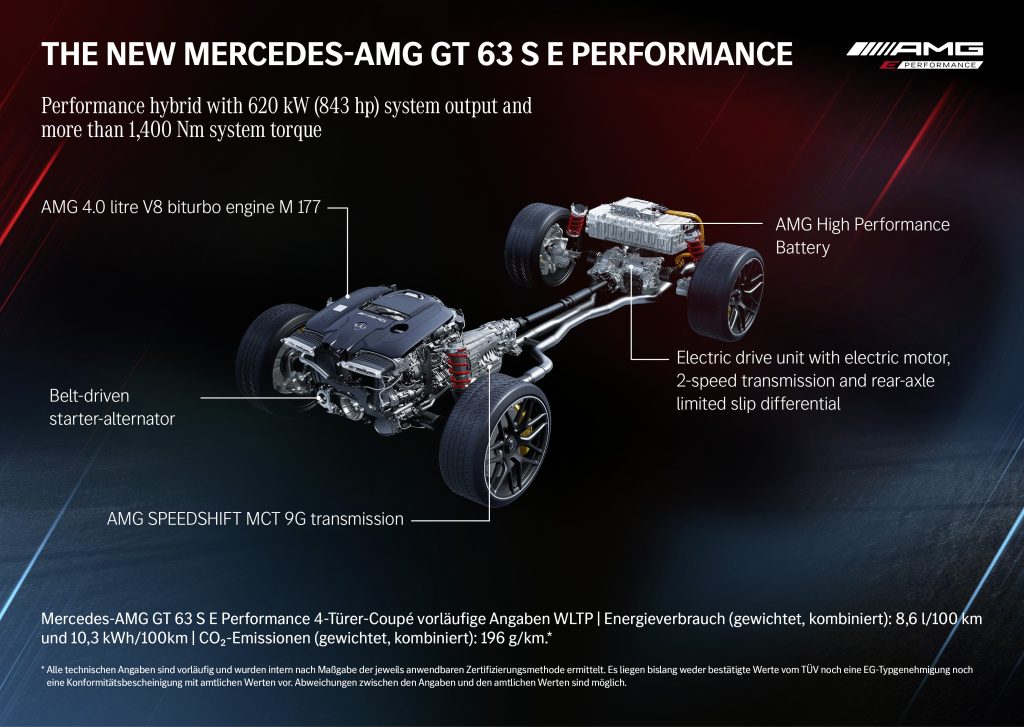 Then again, for once, Mercedes have been uncharacteristically non-Germanic in their marketing and tagline for the car. It even points to the fact that the Germans do, in fact, have a sense of humor. That official tagline of the car?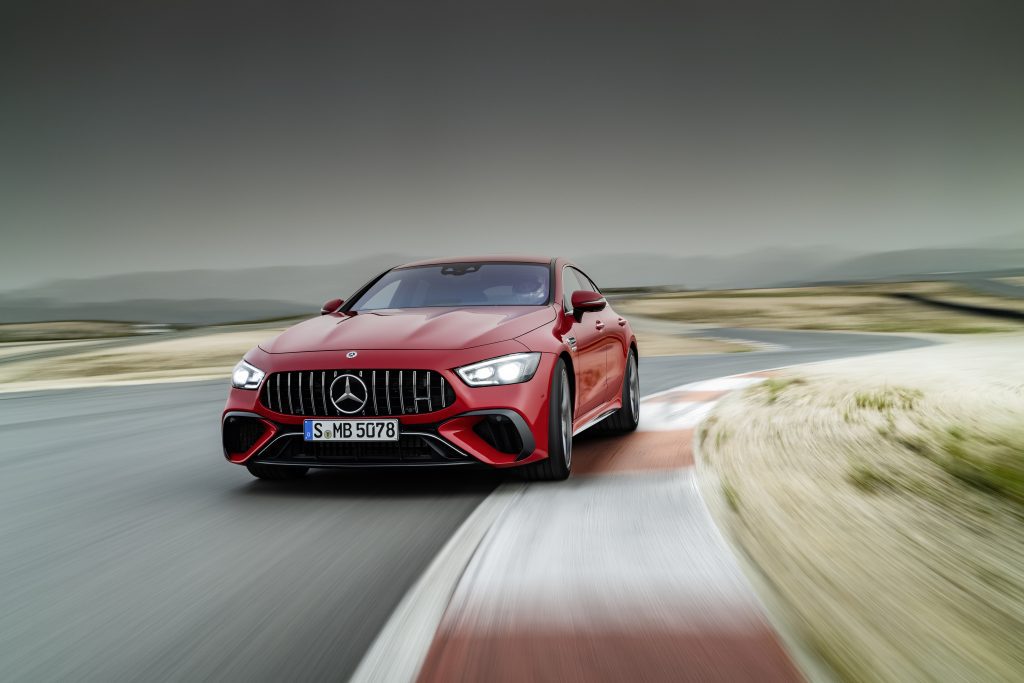 "Everything but quiet."