Plagued by delays regarding cooling, reliability, and squeezing a full Formula 1 powertrain into a road car, the Mercedes-AMG One has finally hit the test track in anger for final prototype shakedowns.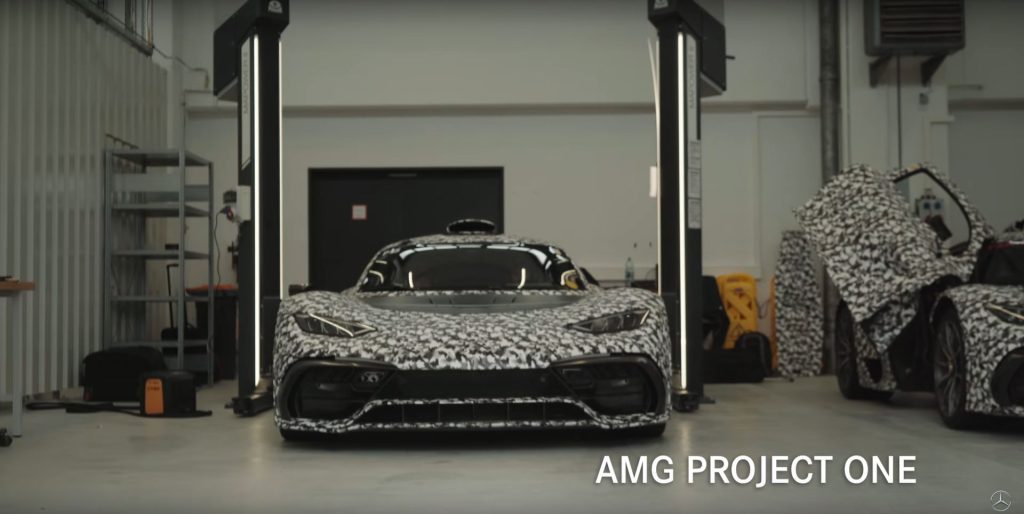 Using the powertrain from the 2017 Mercedes-AMG Petronas W08 Formula 1 car, the high revving 1.6-liter V6 and the hybrid powertrain combines to provide 1,000 HP.
The One is the third super- or hyper-car to attempt using a racing engine as its standard powerplant, and the first to use one that actually competed in a season.
The first was the Ferrari F50, when a development V12 engine was abandoned in favor of a V10 engine by the Formula 1 team for the 1995 season. The automotive division got a hold of that engine, which already had 90% of its R&D completed, and tuned it to be road friendly… just.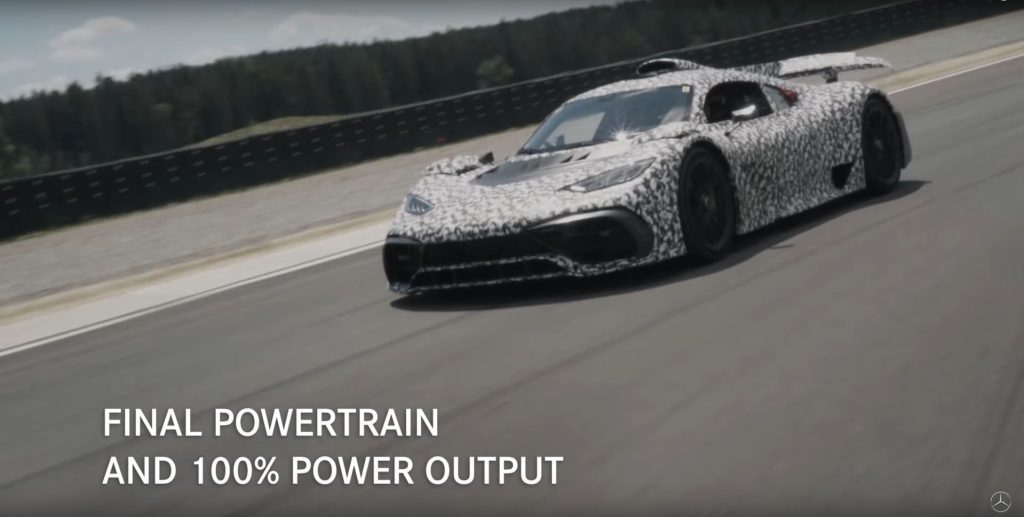 The other car that has a racing engine as its standard powerplant is the exceptional Porsche Carrera GT. The 5.7-liter V10 in the middle of that monster was in development for Porsche to return to Le Mans racing, however, at the time it ultimately considered not viable. The result is that a fully developed engine was made, but had nowhere to go. So Porsche shoved it into a sleek body, and the rest, as they say, is history.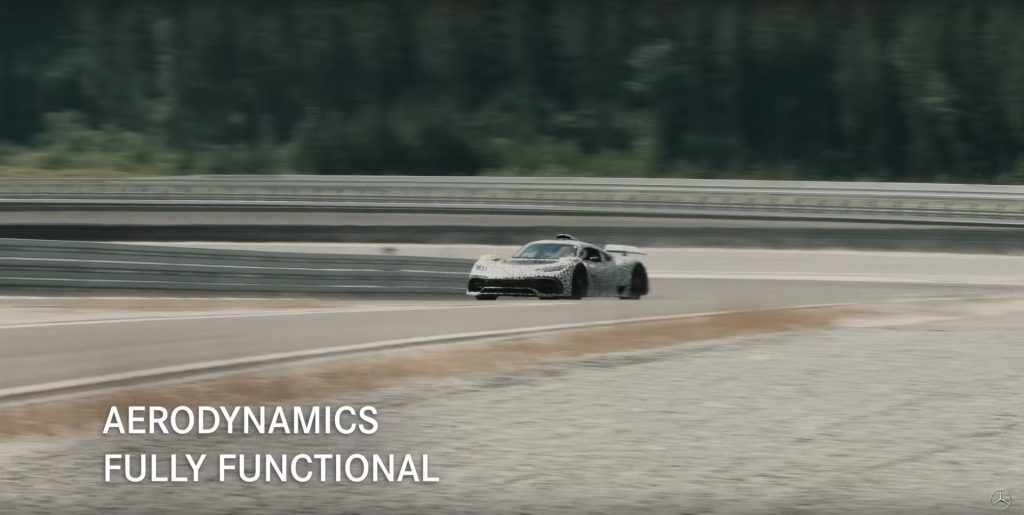 We can only hope that with these finalized prototype tests, which as the video claims is at 100% final drivetrain and production power levels, mean that the expected 2021 launch of the Mercedes-AMG One is actually going to happen!