Unveiled as a concept at the 2017 Frankfurt International Motor Show, the Mercedes-Benz AMG Project One will finally ready for the streets. This anticipation comes after the car was to be released in 2019, well long story short, that didn't happen. 
After such a long wait, the company has uploaded a video of the AMG One being pushed to the limits on the racetrack. And you're probably wondering what the car's engine sounds like, here's a hint, it's out of an F1 car: It sounds eargasmic.
This hypercar uses the same engine found in the Mercedes-Benz AMG F1 racecar. It is a 1.6-liter turbocharged V-6, the same unit used to win the 2015 season championship.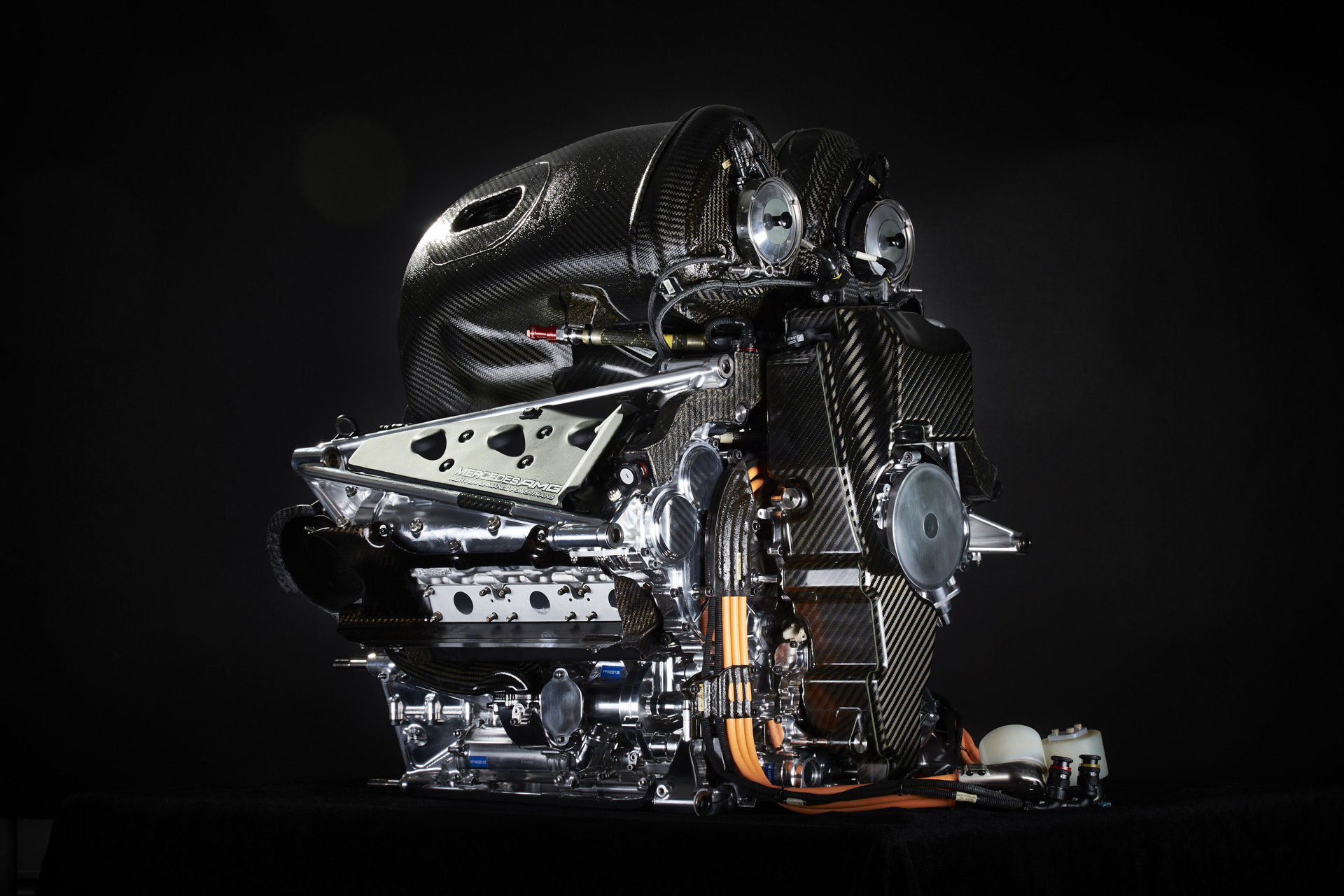 The One comes with more sophistication than just a plain ol' turbocharged V-6. It comes with four electric motors, one powering the rear, two powering each side of the front, and one assisting the turbocharger. This gives the AMG One an all-wheel-drive system with the ability to operate on only electricity. 
This means that Mercedes-Benz AMG has been able to claim their performance hybrid, Project One "will produce over 1,000 horsepower at a maximum speed of over 350 km/h" according to their website. 
As mentioned earlier, the One was to be released in 2019 however that changed after the AMG realized how difficult it was to transform a track-focused powerplant into an appropriate engine for road use. But as they have taken the time to properly convert the engine for the street, it has turned into a thing of beauty. 
Mercedes-Benz AMG has limited the Project One to just 275 units and deliveries to take place in 2021.