Peugeot has over the past couple of years, after the prototype hypercar class was announced for the 2022 FIA World Endurance Championship, been teasing and revealing little bits here and there about their contender.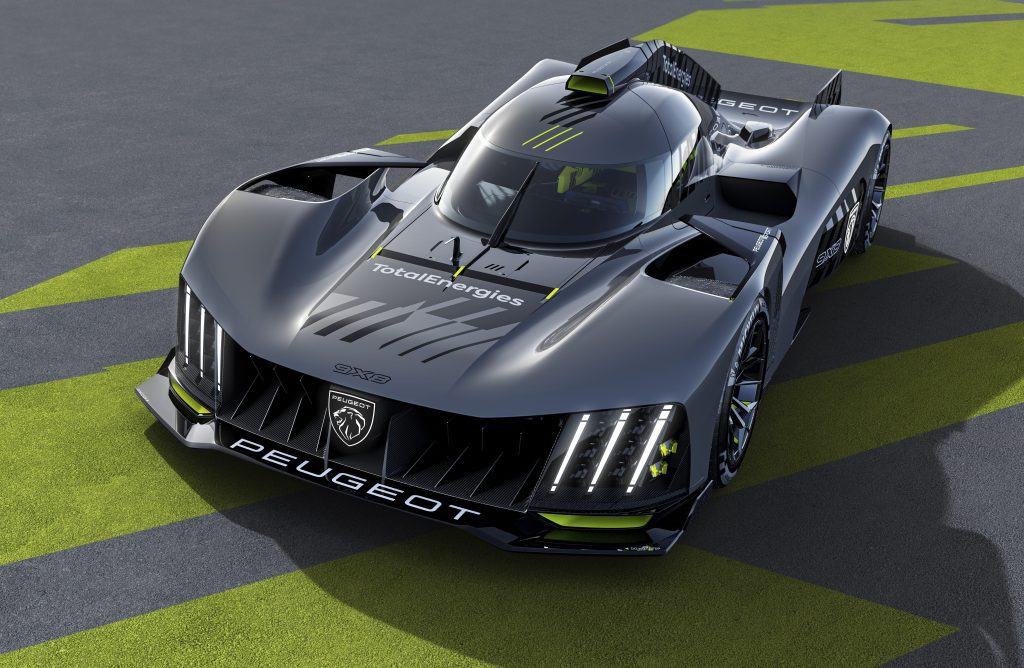 Today, however, in a massive press launch event, the covers have been pulled back and the new racecar, dubbed the 9X8, has arrived on the scene. The car will be powered by a combination of a 2.6-liter, twin-turbocharged V6 pushing out 680 HP via the rear wheels, and a 200 kW, 900 Volt axle-drive motor putting the equivalent of about 270 HP through the front wheels.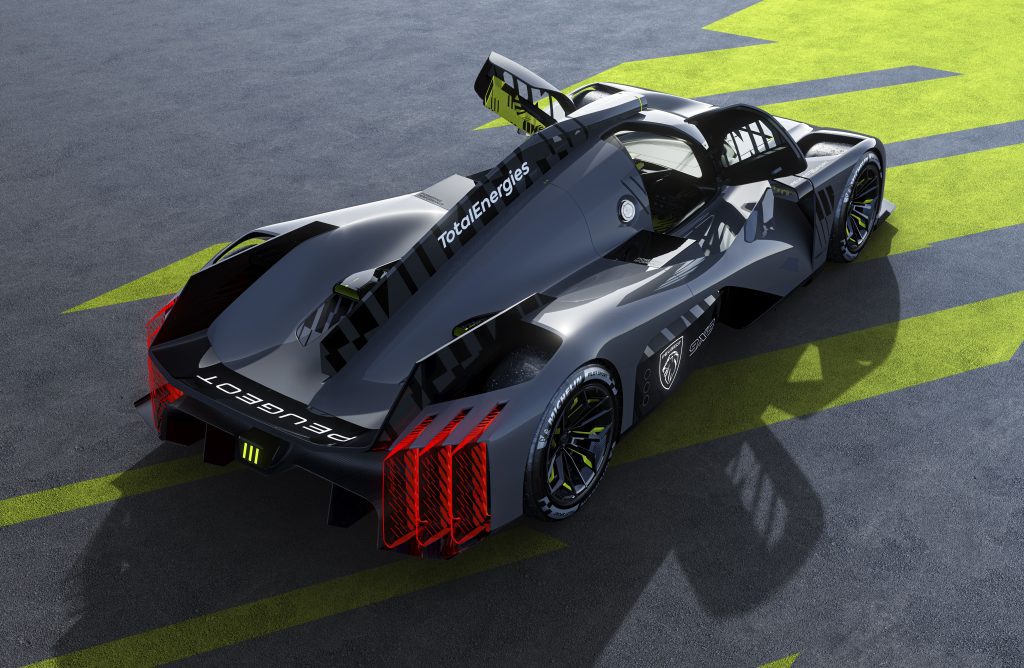 It is an awesome-looking beast, a low, sleek, slippery car that just screams aggression and speed, ready to pounce and claw its way through the field like the Lion that is Peugeot's badge. And, for the eagle-eyed, it seems to be missing something found on almost all other race cars.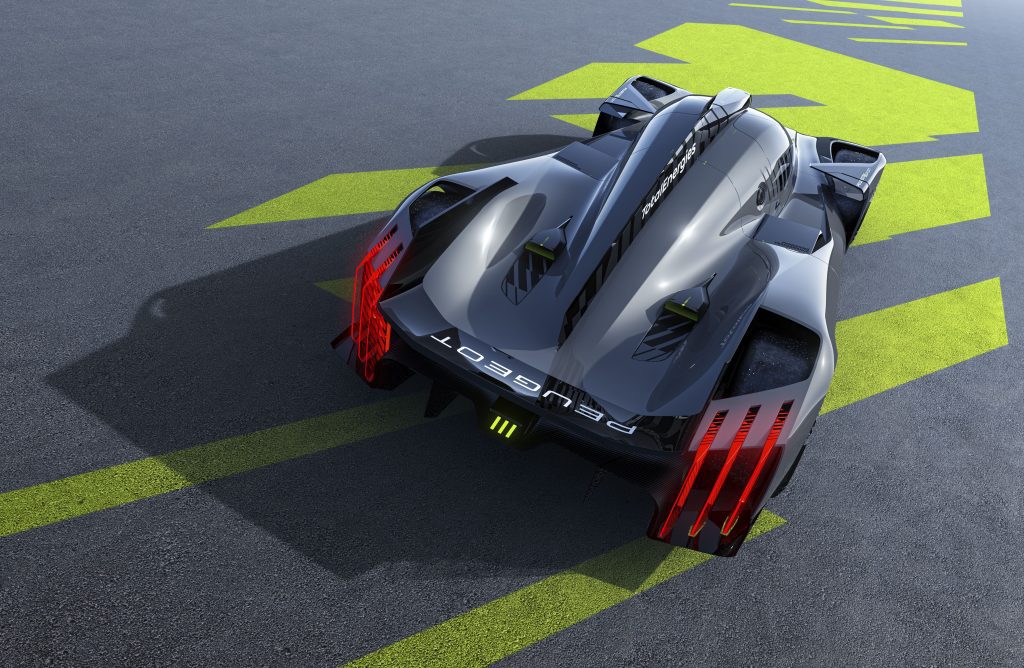 Indeed, through some intensive collaboration between Rebellion Racing and Peugeot, as well as countless hours in computer-aided fluid dynamic simulations and good, old-fashioned wind tunnel testing, the 9X8 does not have a traditional rear wing.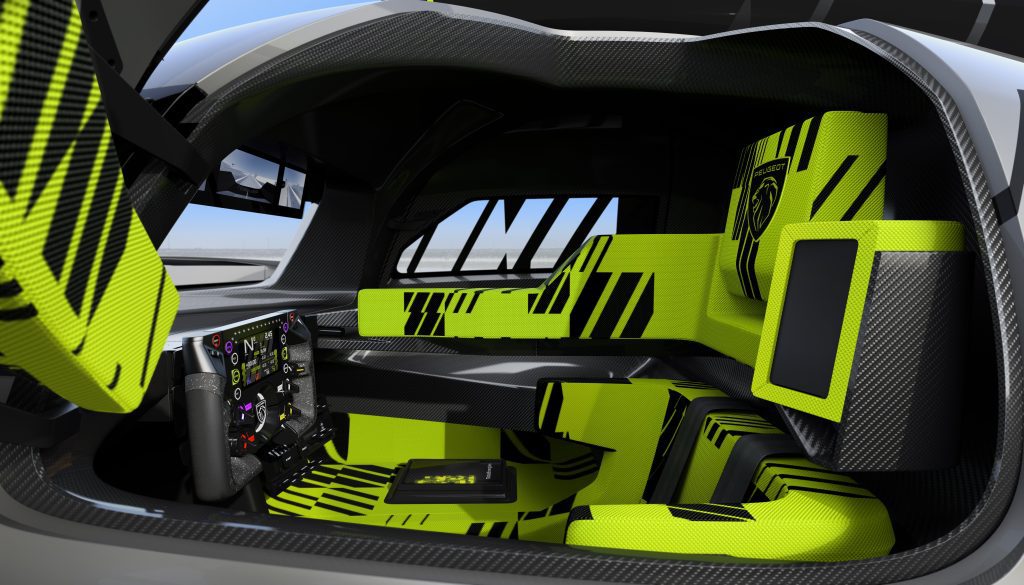 Instead, using a complex and confidential "system of aerodynamic features," the 9X8 will go wingless. It is shaped and molded to develop almost the entirety of its downforce across the body surfaces of the car, in conjunction with ground effects through the underbody, and the rear "scoop," as it is called, is there to create as smooth a surface as possible for the air coming over the car to create a venturi effect to aid with the air coming under the car.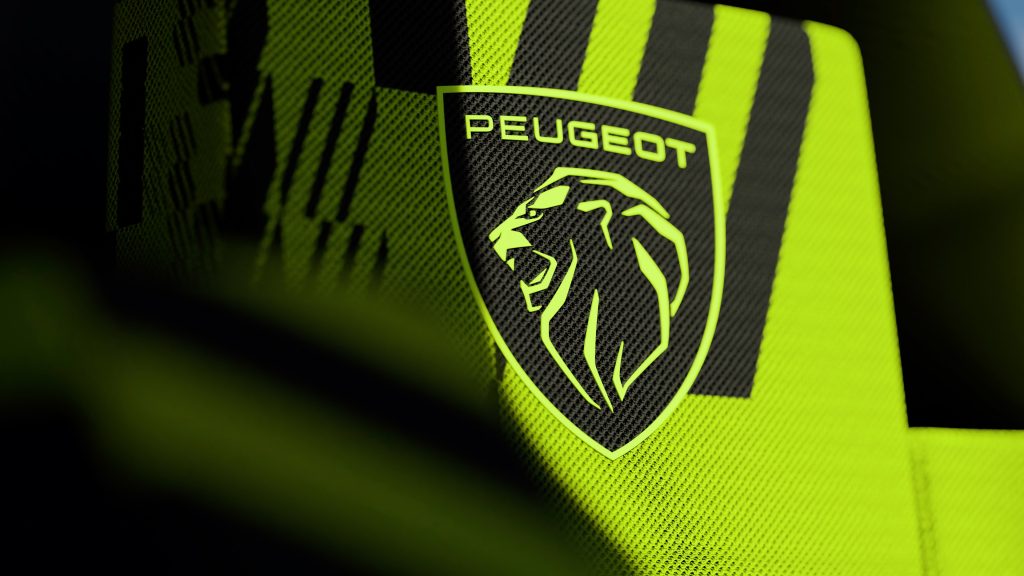 However, as Peugeot Motorsports Director Jean-Marc Finot puts it, "Don't ask how, though! We have every intention of keeping that a secret as long as we possibly can!"