Few names in the history of motoring hold the respect and awe given to the Porsche marque. From the early racing Spiders, through the whale-tail 70's and 80's, and into the sleek modern designs, Porsche has been all about one thing: the pursuit of excellence, no matter the engineering challenge.
Naturally, this laserlike focus also applies to any jacket that Porsche authorizes or designs themselves to carry their name. Absolute perfection in fit, comfort, windproofing, whatever the application, is the only level that is acceptable in Stuttgart, Germany.
If you want a low-key jacket, a racing team jacket, or are looking for a jacket shared with one of the most legendary partnerships in motorsport, namely Porsche Martini Racing, we've done the hard work of researching, reviewing, and finding you the best of the best Porsche jackets.
NOTE: We have posted links to the products that we showcase here. Some of these products are available at major online retail sites, and if you purchase a jacket via the link provided, we may receive a small commission (at no cost to you) that will help us fund this site. As well, some items are marked as using Euro sizing. To convert to American sizing, drop the sizing one level, for example a Euro sized men's or women's medium jacket would be an American small.
Casual/Everyday Jackets
Men's Porsche Collection Grey Melange Light Jacket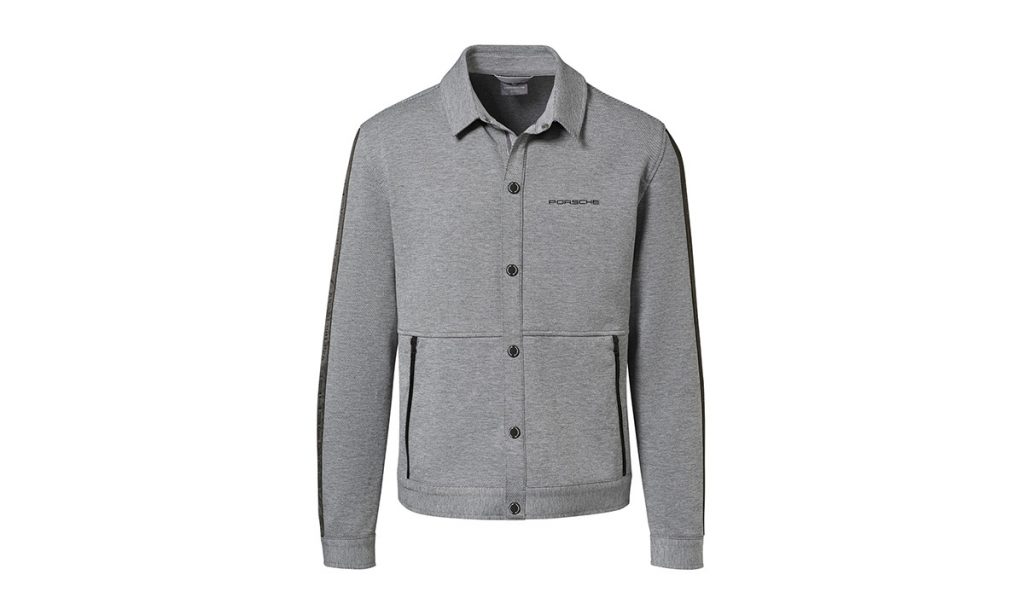 A Porsche design designed to evoke the memories of late 70's twill jackets, but with modern materials and gentle hints at one of the less known cars, the 928. Button up jacket with very light branding, will mix into any crowd without being obtuse yet still maintaining a sense of modern style, much like the 928 was designed to.
Men's RetroOutlaws Porsche 911/944 Jacket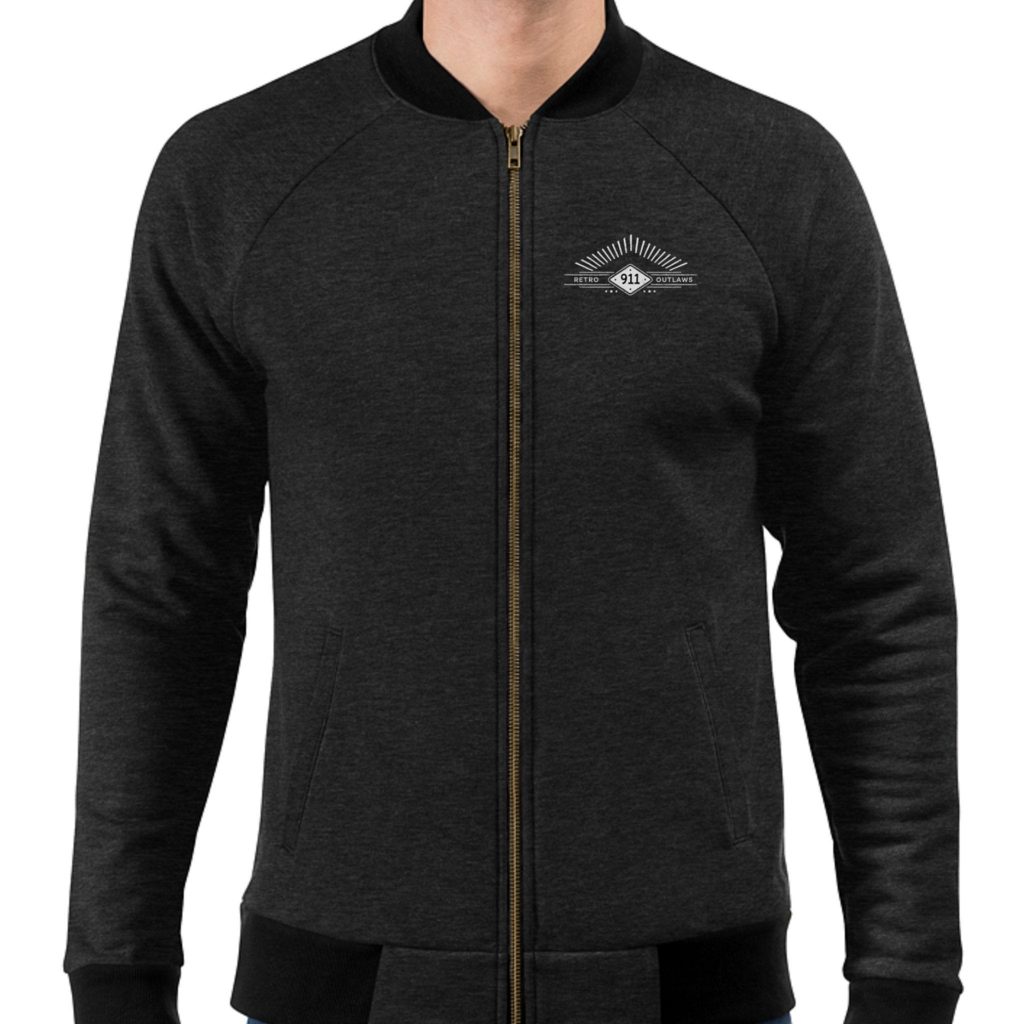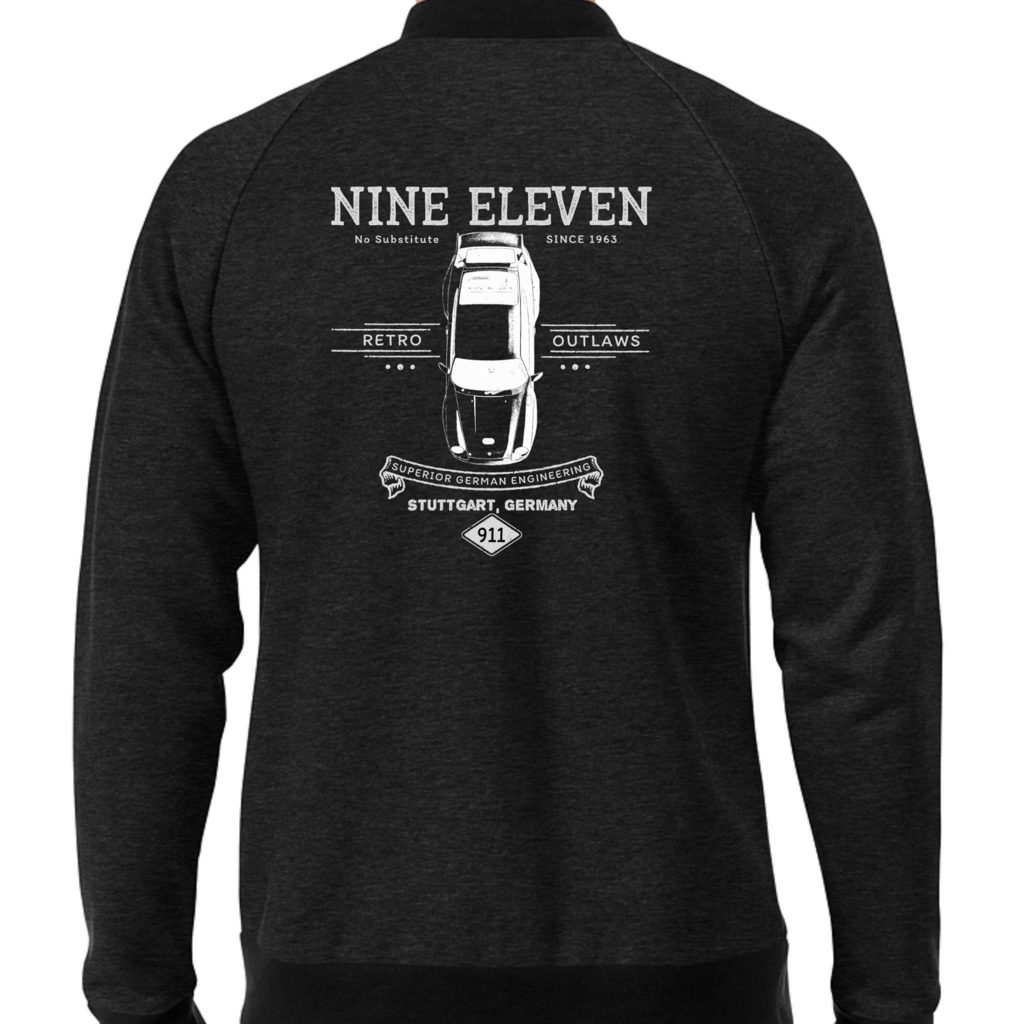 Retro Outlaws has designed a straightforward bomber-style jacket with boldly black and white graphics that lets you state plainly and clearly where your loyalties lie. While a bit more of a statement than the usual Porsche Design minimalism, the jacket is still very comfortable, subtle (to a degree 🙂 ), and almost seems custom made to be worn with one hand on the wheel, one hand on the shifter.
Women's Porsche Driver's Selection Silver 911 Jacket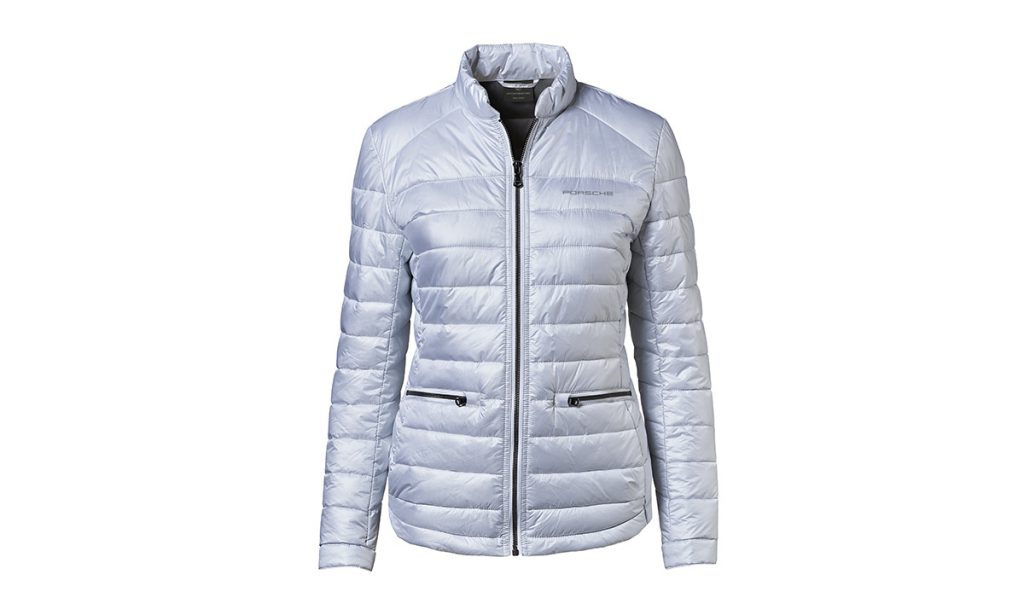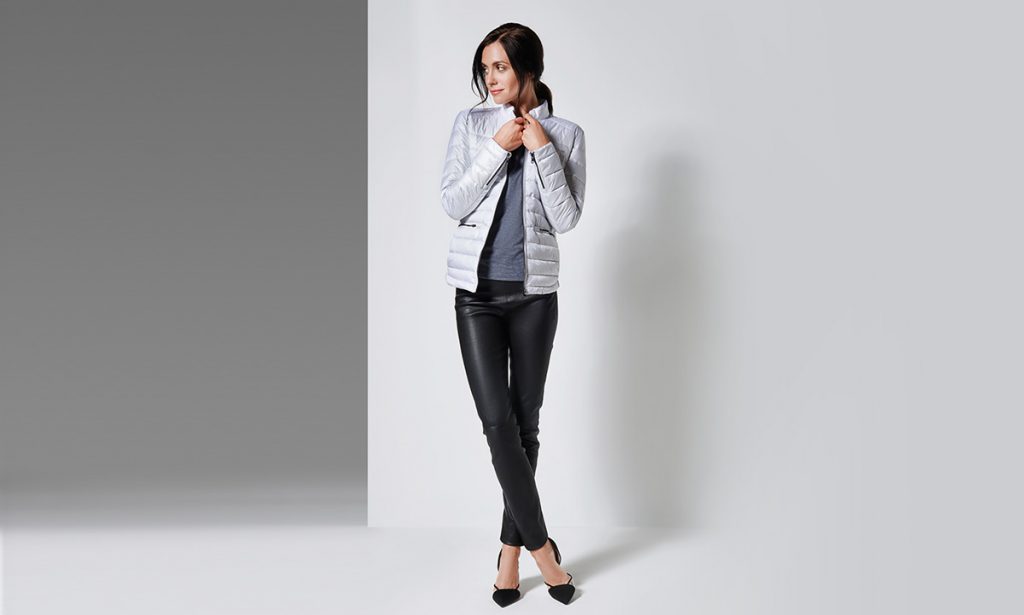 A jacket fit for both everyday wear and driving, without feeling too plush or sacrificing warmth. A sleek fit, with large outer pockets suitable for gloves or similarly sized items. Simply stylish, yet maintains the Porsche pursuit of excellence by having specialized aluminium woven in with the fabric, co-developed by Porsche Design and the Porsche Aluminium Research Center in Germany.
Enthusiast/Motorsport
Men's Porsche Motorsport Zip Sweatshirt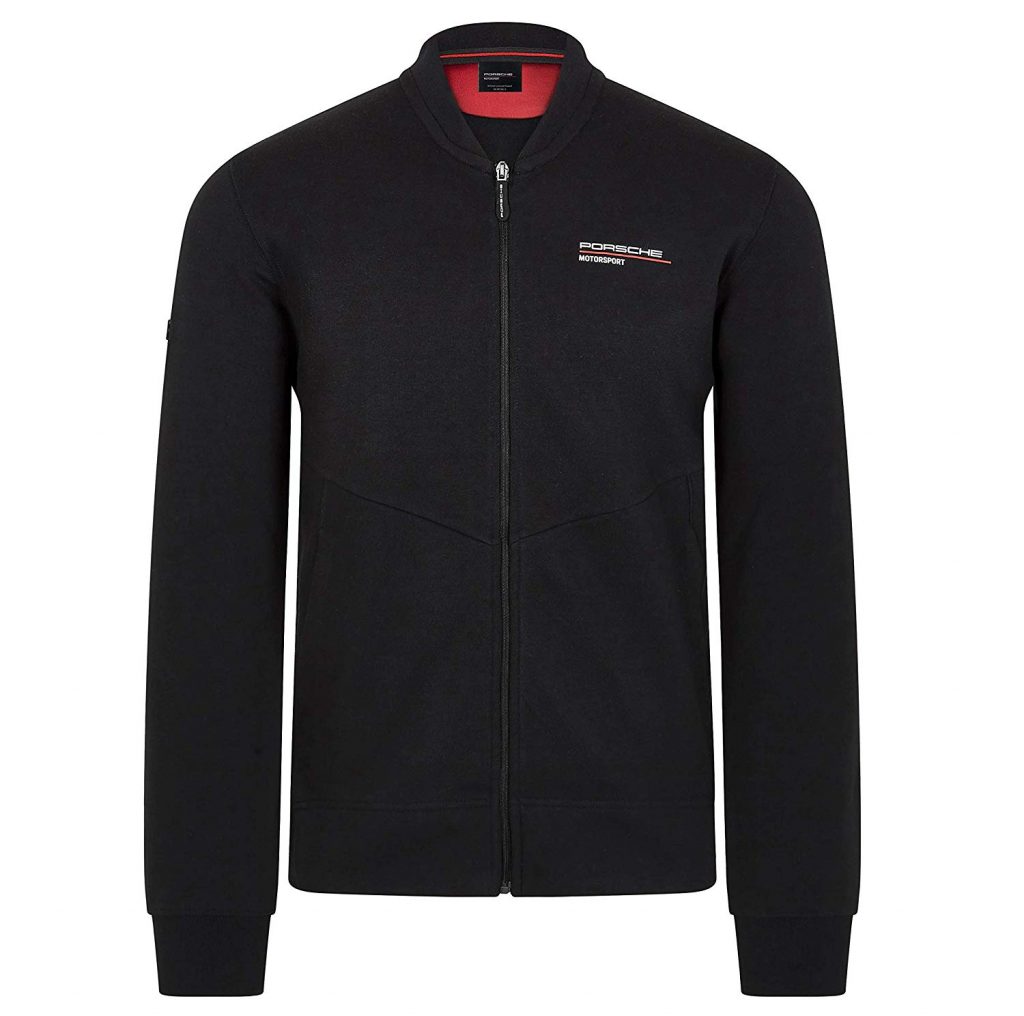 Porsche designs are always subtle but elegant. The same goes for this classic zipped sweatshirt. The Porsche Motorsport logo on the left breast is unobtrusive, and the sophisticated logo print on the reverse stands out just enough, without shouting across the paddock at your rivals. Sleek, powerful, Porsche through and through.
Men's Porsche Motorsport Team Softshell Jacket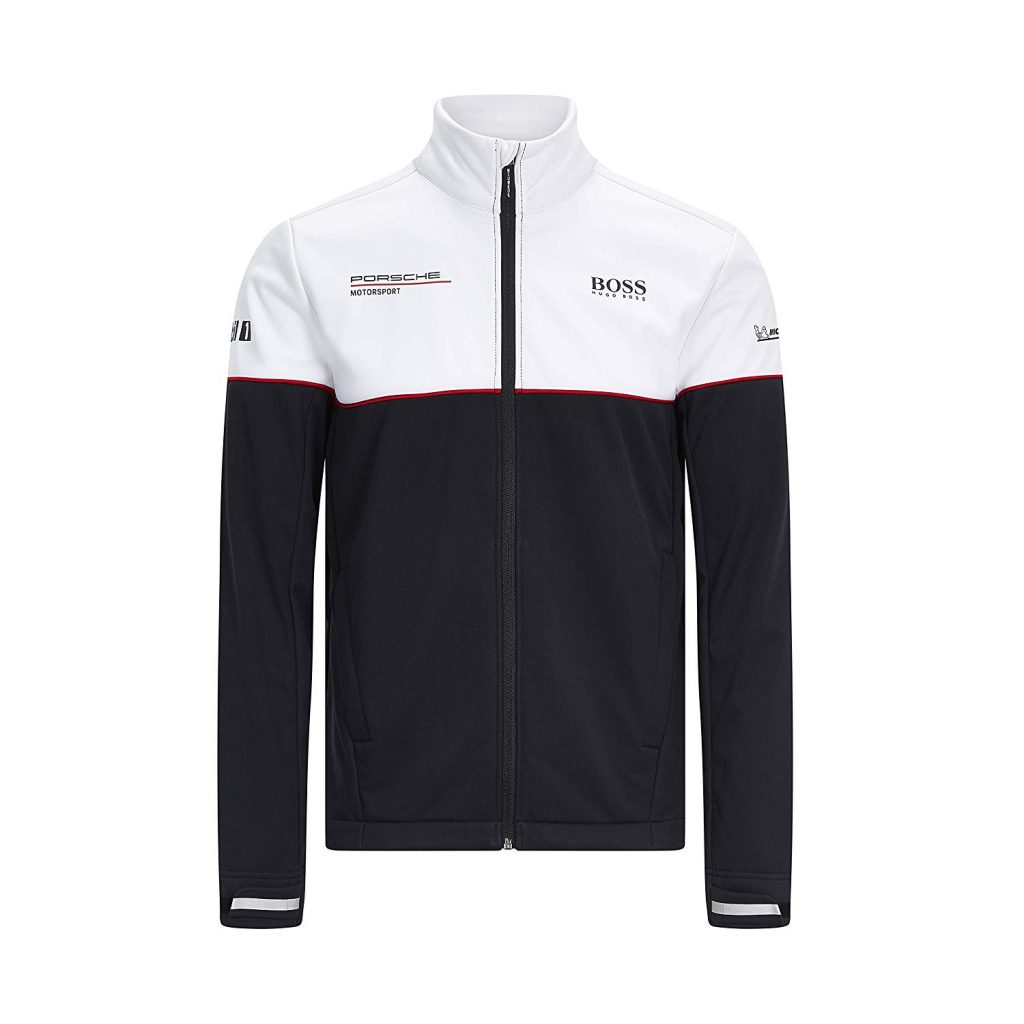 First brought to fame by the factory team racing the legendary 919 Hybrid LMP1 at Le Mans, this is the one light jacket that any true motorsport fan wants in their collection. While the colors have continued forwards, this first iteration of the design is the image seared into motorsports history. A modern classic.
Women's Porsche Driver's Selection Martini Racing Jacket (Long Tail Classic)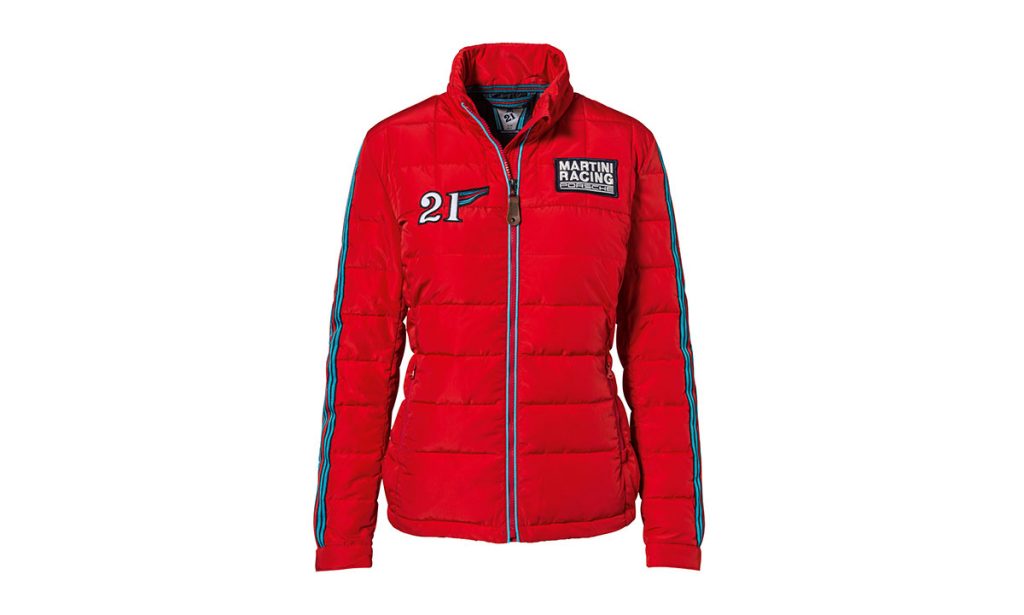 Few cars, when they were introduced to the racing world, made as much of an impact as the immortal Porsche 917 Long Tail Number 21, that wore the forever classic Martini Racing colors of blue, white, and red. Unashamedly Porsche, this jacket is styled to resemble those worn at the time that the 917 LT first premiered, with modern styling and materials. A collection defining jacket if there ever was one, you cannot be mistaken as supporting any other team or car when you're wearing this.
Women's Porsche Driver's Selection Pink Classic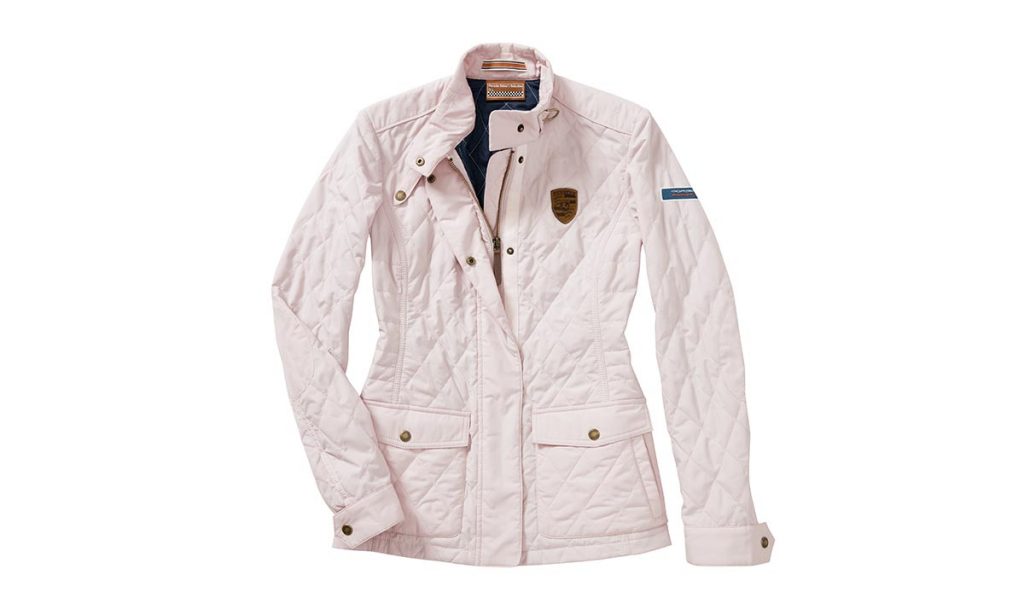 Back when the 911 first came to be in the early 60's, clothing for marquee brands was a step above and beyond. The Pink Classic is meant to hearken back to those days, with intricate quilting on the jacket, a rugged zip covered by a button up placket, with stylish button cuffs and front pockets. In a nod to motorsports, the stand-up collar also features a d-ring single button clasp, giving both the classic collar outline of racing suits of the time, with a nod to racing fasteners used on helmets and cuffs as well.