Buying a high-end sports car is an exciting journey. You research, you test drive, you debate,  you read up on forums, and at the end of the day, you buy the car you want.
That's one of the great things about Porsche. They have options and personalization touches that can see you have a raw, pure experience, or a luxurious, comfortable sports car.
Now, however, the journey doesn't have to stop at the dealership. Porsche, which is reopening factories gradually with reduced staffing and vigilant health checks, has added a new feature to their "My Porsche" buyers portal.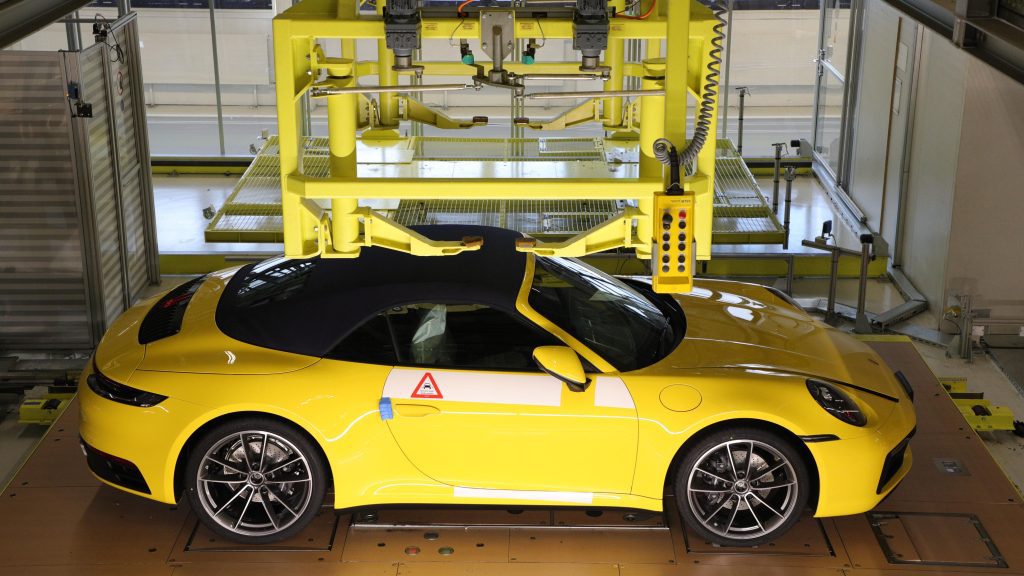 Called "Behind the Scenes," the feature includes pictures of the car as it's being built, from the engine builder, to the chassis welding and installation of various components. What is truly exceptional is that there are two points in the assembly line where live-streaming cameras are set up.
When your car, currently limited to 2020 Type 992 911 and 2020 718 Cayman and Boxster purchases, reaches a checkpoint in the assembly line, the portal will let you know that your car is currently passing through the camera area. You can then log in and watch it being built live.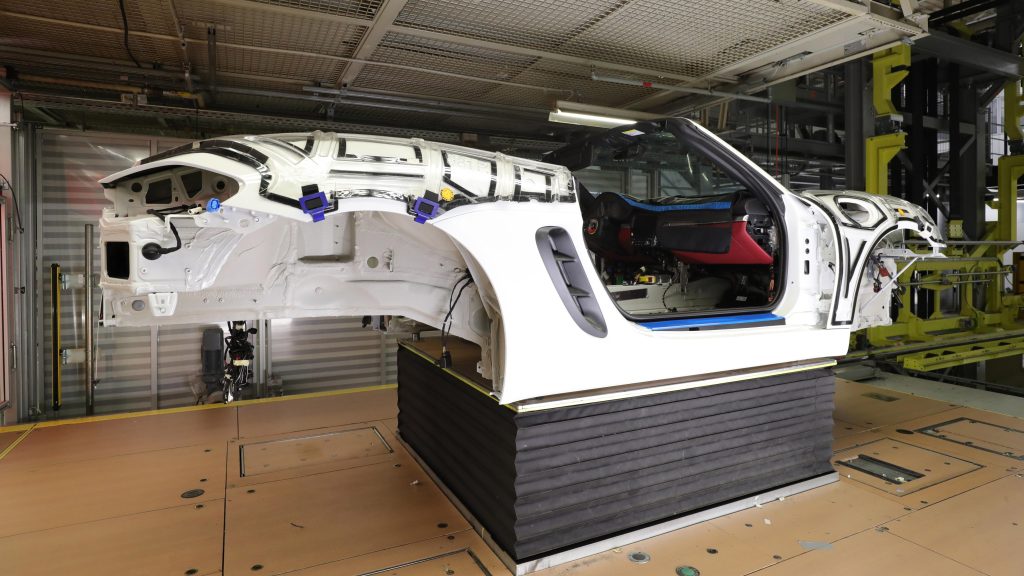 This new feature is being tested in six markets first: The USA, Canada, Switzerland, Great Britain, Spain, and, of course, Germany.
Customers in the USA (and possibly in Canada) will also have a behind the scenes look at the logistics of transporting a car to North America. A sub-function of the portal called "Porsche Track Your Dream" gives a constant, precise location of their car at all times from leaving the factory to arriving at their local dealership.
And if that did not get the heart beating, once the car is within a certain timeframe, the portal will start counting down the days and hours until you get that all-important call: "Sir/Madam, your Porsche is ready for pickup."