Hello, everyone! Welcome to the third and final installment of "Porsche Taycan 4S – My First Long Distance Trip", where I have been chronicling my biggest adventure to-date with Porsche's new EV.
We last left off where I had just completed a track day in the Taycan, which I used as an opportunity to highlight all of the challenges and jubilations of owning a high-performance EV.
At this point, plenty of highway driving – and of course, the most demanding task of high-performance driving – had already been completed. This final post will be used primarily to summarize and conclude the overall journey as a whole.
The Journey Home
Track days (at least the ones I attend) tend to wrap up quite abruptly. Once the organizers wave the final flag, everyone scatters rather quickly back home – or to their hotels in preparation for the next event.
This particular time, I cut a relatively lonely figure. My first and only task at hand was to head back to the DC fast charger I had used to juice up in the middle of the track session. No time to hang out with those sticking around in town. Neither was there an opportunity to cruise home in a pack with other drivers, whose petrol-engined modes of transportation would be posed for a 60+ minute head start while I performed the deed.
In any case, the essence of the return trip was very much the same as the trip there. So as to not bore you with a regurgitation of Part 1, I've provided a truncated account for this leg of the journey.
Oh, I did have to make an extra stop about 100 km from home though, since I did not depart with a full charge. Also, I felt a visit to this particular charging station would be good academically – plus it was free!
Here's how this leg of the journey went, in pictures (with subtitles):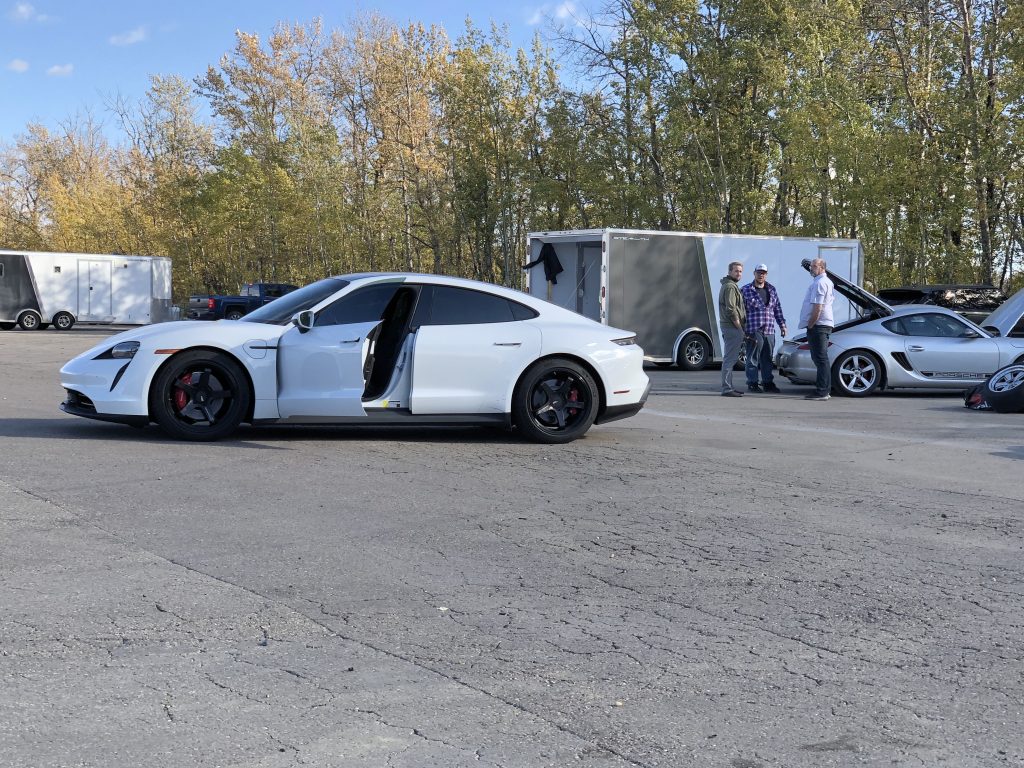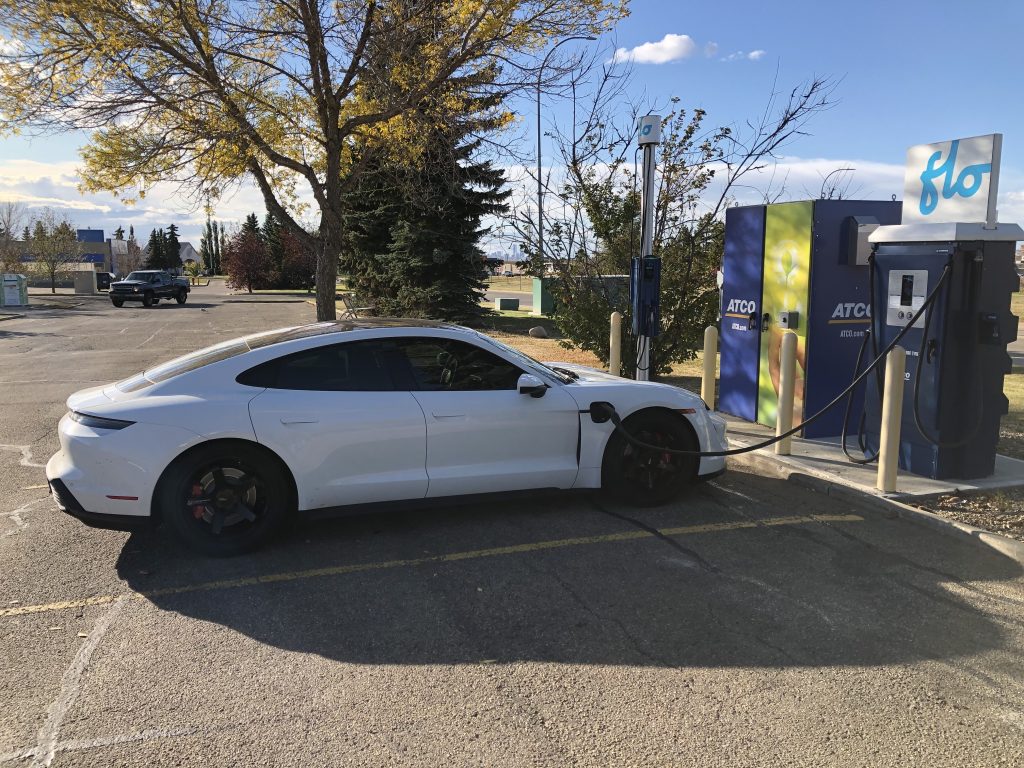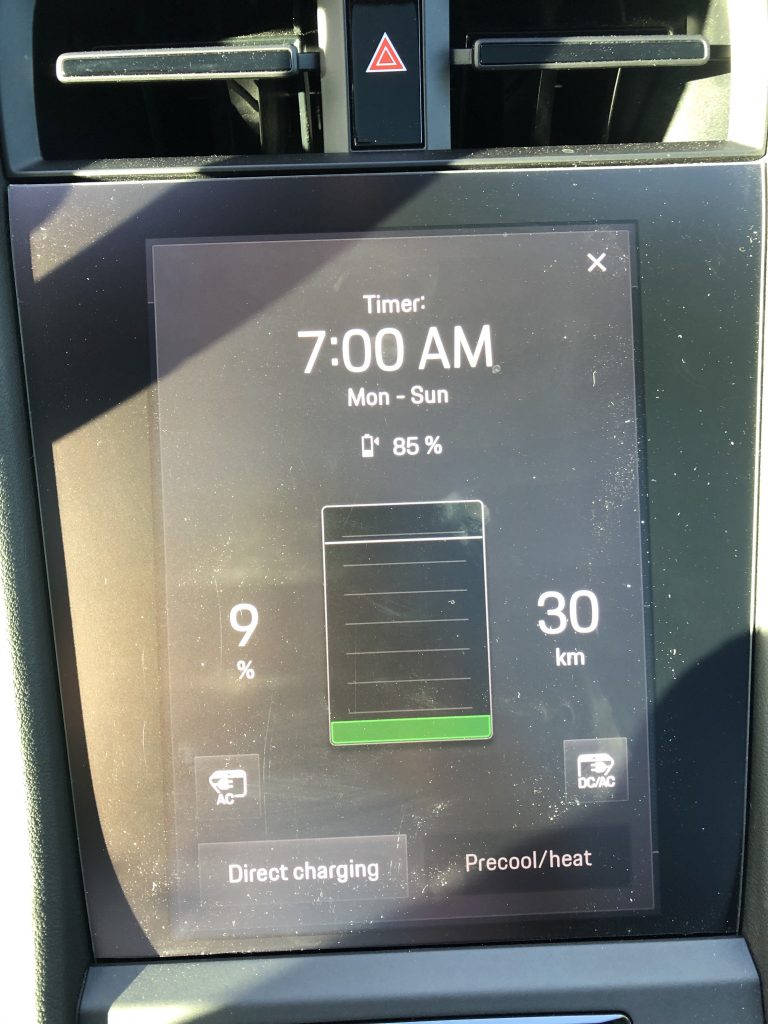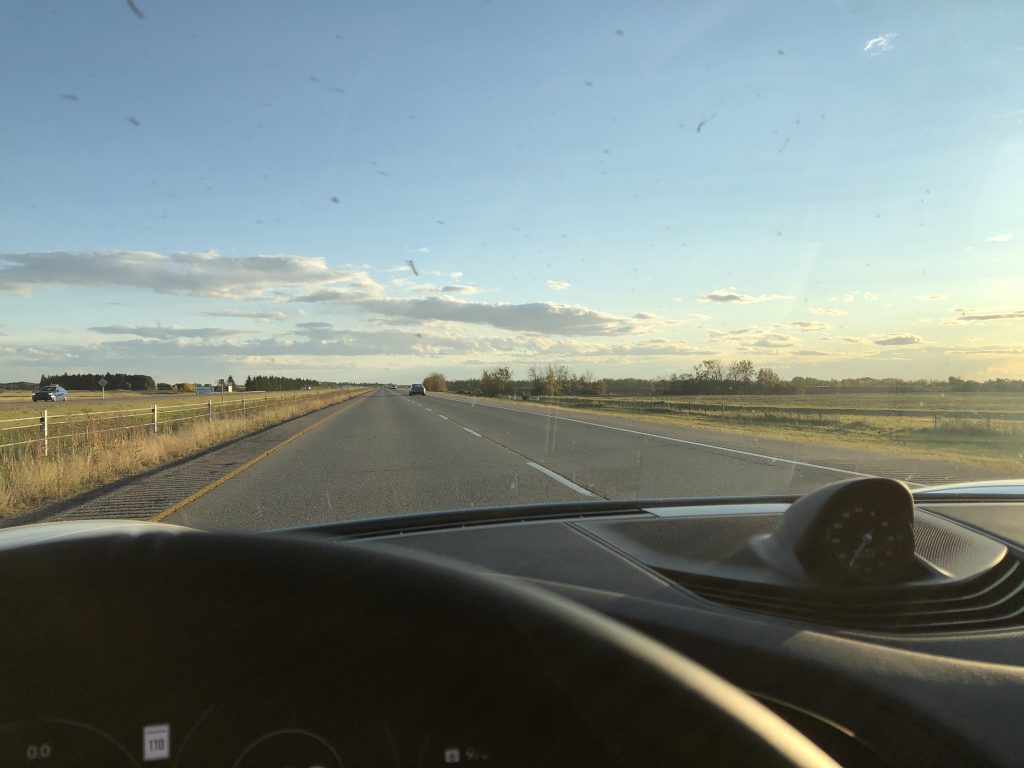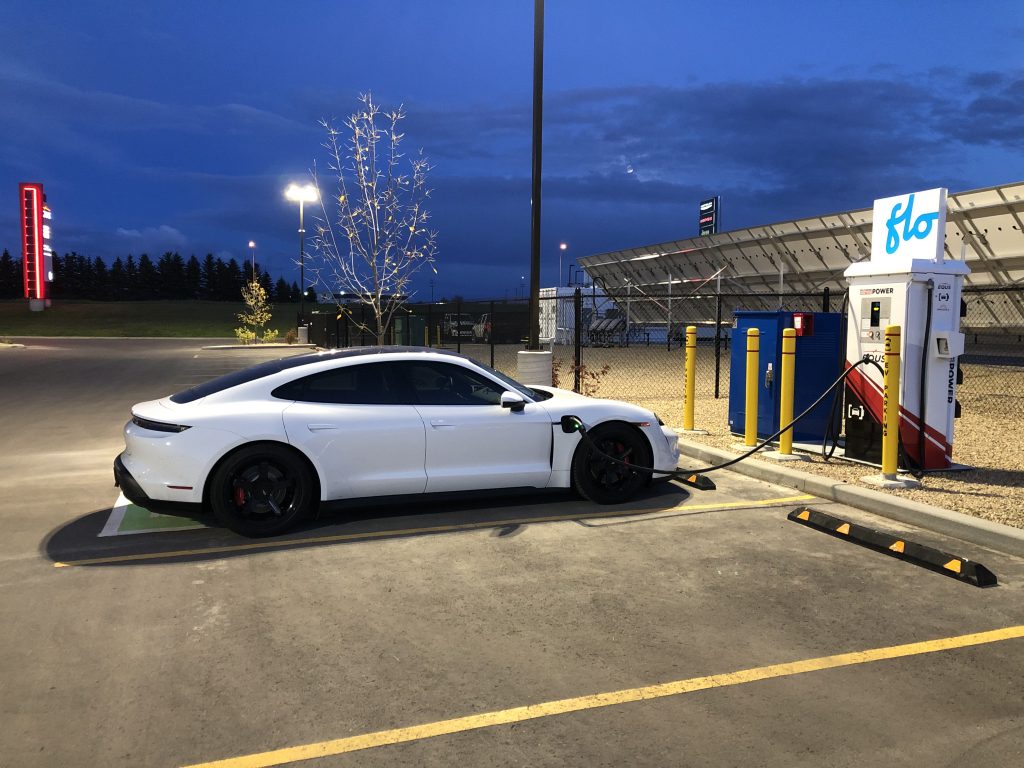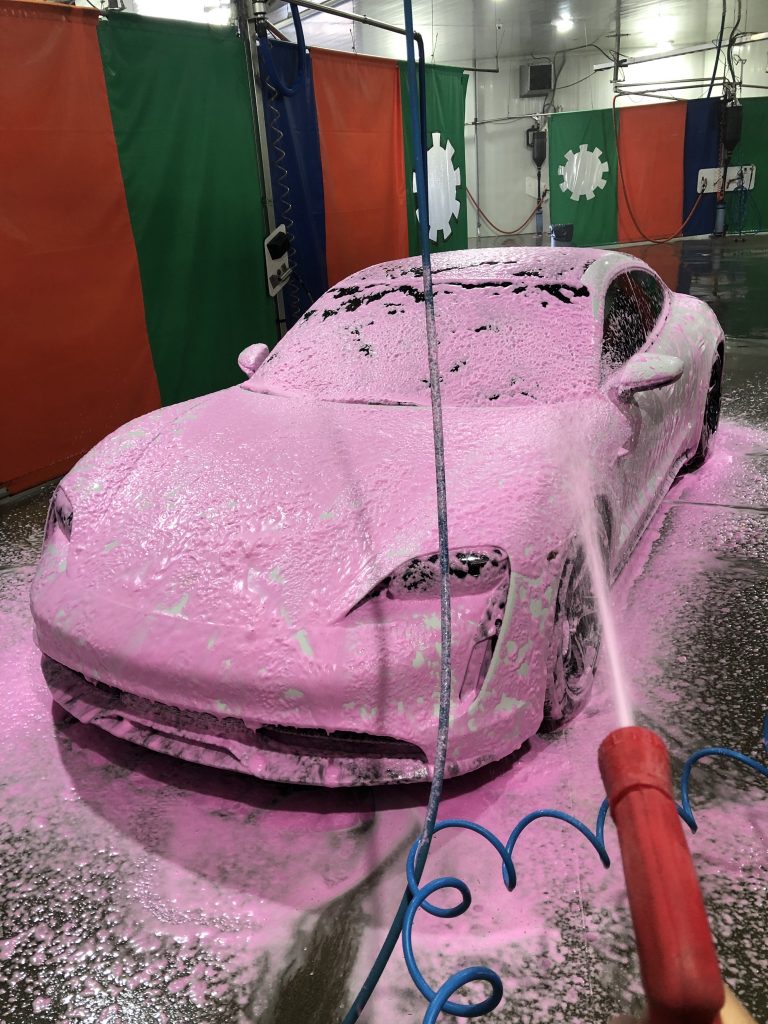 Conclusion
So, it turned out to be a very long day; not just because of the actual passage of time, but also due to challenges which seemed to make it feel even more stretched. The time on the track was a huge respite, much like recess at elementary school. It provided a moment that was both cherish-able and brief, and would be the one thing that made the day ultimately worth getting up for. Outside of that, time moved rather slowly much like in the classroom – especially while charging – as those moments were spent sitting around staring at clocks, timers and power meters, waiting for them to tick in favorable directions.
It was ultimately an informative and dare I say, necessary experience, in the end. This was an opportunity to learn more about the Taycan (and its future) than I ever did or could in the months before; and this was all achieved in a single day to boot. Here's what I learned.
On long road trips
The Taycan is no doubt a comfortable, solid and well-adjusted car on the road. It can provide as much performance as you want it to, up to what a public highway can accommodate. What remains at issue is the big elephant in the room – range – though admittedly (and thankfully) to a much lesser degree than on the track.
I don't think Porsche is sweating too much on this at the moment, in any case. They know things are going to improve and the expectation is that Taycan early adopters like myself, are just as understanding and flexible. After all, the Taycan is currently their top selling model and looks to be remaining on that trajectory for some time to come.
This however, might not make a strong case for converting those who are sitting on the fence when it comes to making the transition to an EV – never mind any hard-lining opposition. I've spoken to a number of Porsche and sports car enthusiasts throughout the time I've owned the Taycan, and the topics of 'highway efficiency' and 'charging challenges' have always been awkward ones. And I'm not even trying to sell a car to them!
As is more expected from an EV, the Taycan is an absolute all-star in urban situations. Staying in range mode (while being tethered to around an 80 km/h speed limit; less is even better) will yield fantastic results. Step onto the long and open highways – which are obligatory for making trips bearable, if not simply feasible in the first place – and the results begin to drop off significantly.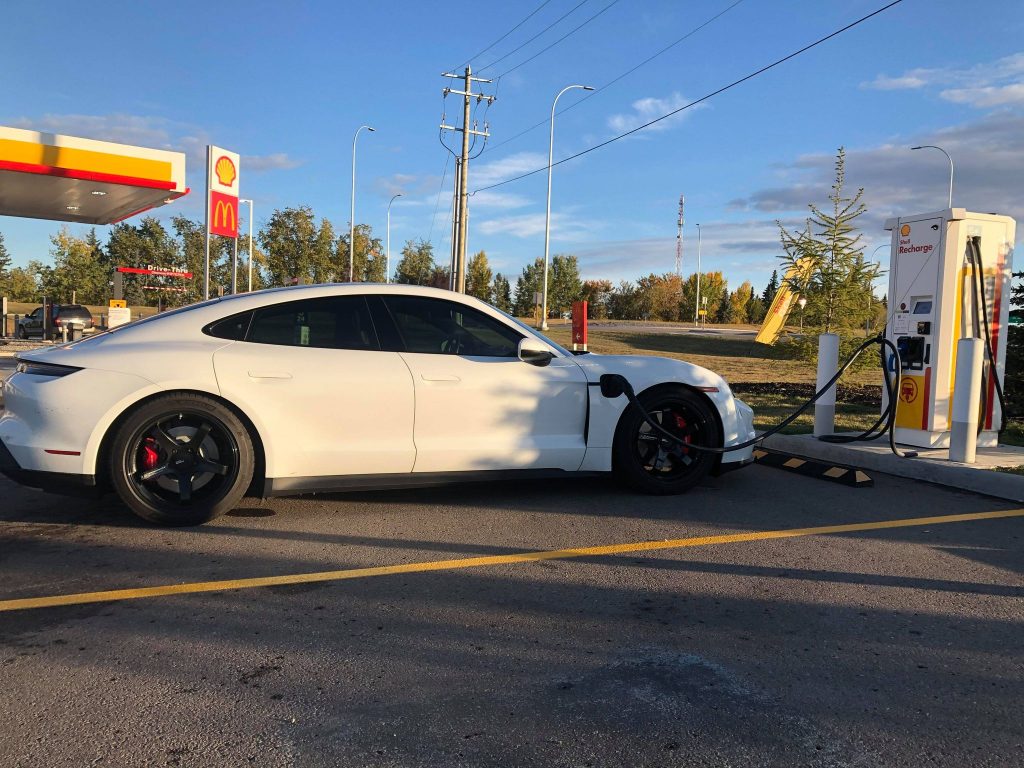 For me personally, maintaining a speed of 120 km/h + in such conditions is important in keeping my psychological metronome on time. Otherwise, it becomes difficult to stay sane (and awake) during the trip. With that being said, I am never going to be a good example of what kind of range the Taycan could achieve on the highways, and I know that others have documented themselves doing much better. But if you're like me, then expect as much as a 30% drop in range compared to city hypermiling. Add in strong headwinds and steep inclines, and perhaps as much as 35% of a drop is possible.
There's not much you can do about that, other than to plan your trip accordingly. Download apps like PlugShare. Know where all the charging stations are along your route, prioritize picking the fastest ones, and then plot them on your course – regardless of whether you end up needing to use all them, or not.
Have a definitive first-stop and ensure that there is virtually no scenario where you won't be able make it there. Once you arrive, charge to as close to 100% as you can, and then continue from there. If your trip ends up being long enough for a second (or even third) stop before reaching your final destination, you should at that point have become very familiar with what your car's range performance will be, with respect to your driving habits. Then you can start processing all of the permutations in your head.
Of course, your experience will vary based on the sophistication and availability of charging infrastructure in your areas of travel. I suspect that a like-for-like experience in say, a Scandinavian country (they're very pro-EV there), would be much different than where I'm located. Not too interested in getting into the 'why', but if you're interested, just google 'Alberta, Canada'.
Anyway, just plan accordingly and you'll do just fine.
You can read Part 1 (my trip on the highway to Edmonton, Alberta) here. 
On the track
The Porsche Taycan in any trim-level is going to be a superb performer and really fun to drive on the track, though not without some very notable EV-related drawbacks. On-site supercharging stations are the only way to make track days viable with the Taycan, and even then, expect to spend a good amount of time waiting on the sidelines while it charges. You will probably also have to account for even more downtime, in order for the battery to cool down due to the abnormal frequency and intensity of charging needed to keep your car on the track.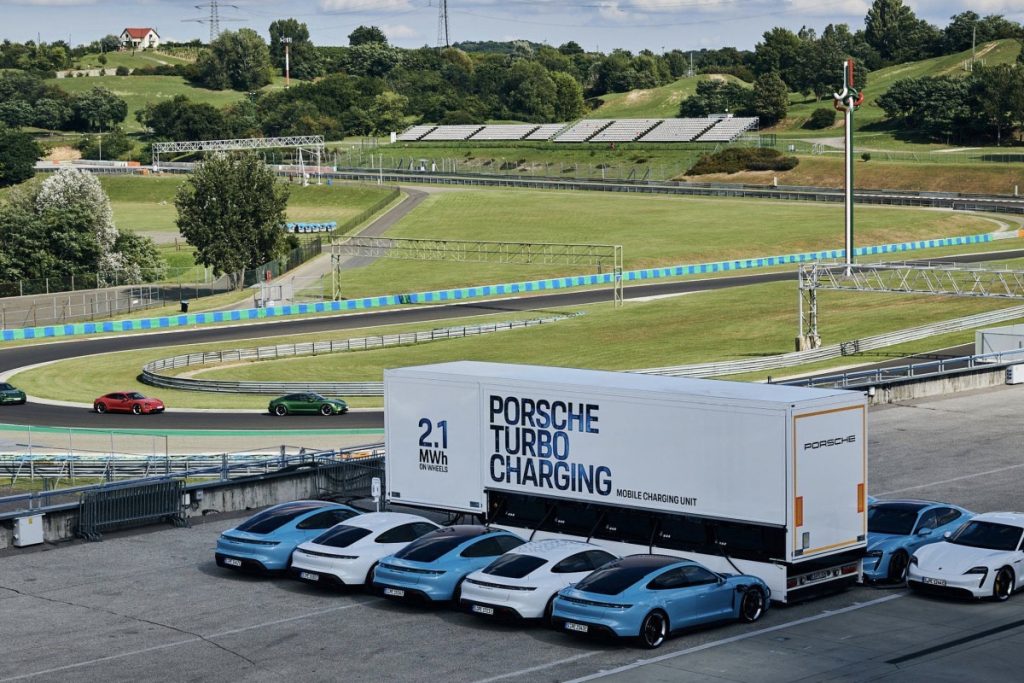 Your typical HPDE or open-lapping format will suit this exercise just fine. Drivers during such events typically spend more than half the time in the pits cooling their cars off, tinkering, waiting for their turn to head back on, and resting. Just don't expect that your Taycan will be able to exchange blows with your fellow 911 stablemates (especially with their optional 90L fuel tanks) for anything longer than a few laps. At the moment, this experience will remain a novelty one; until at the very least, there is infrastructure which supports a more serious interpretation of it.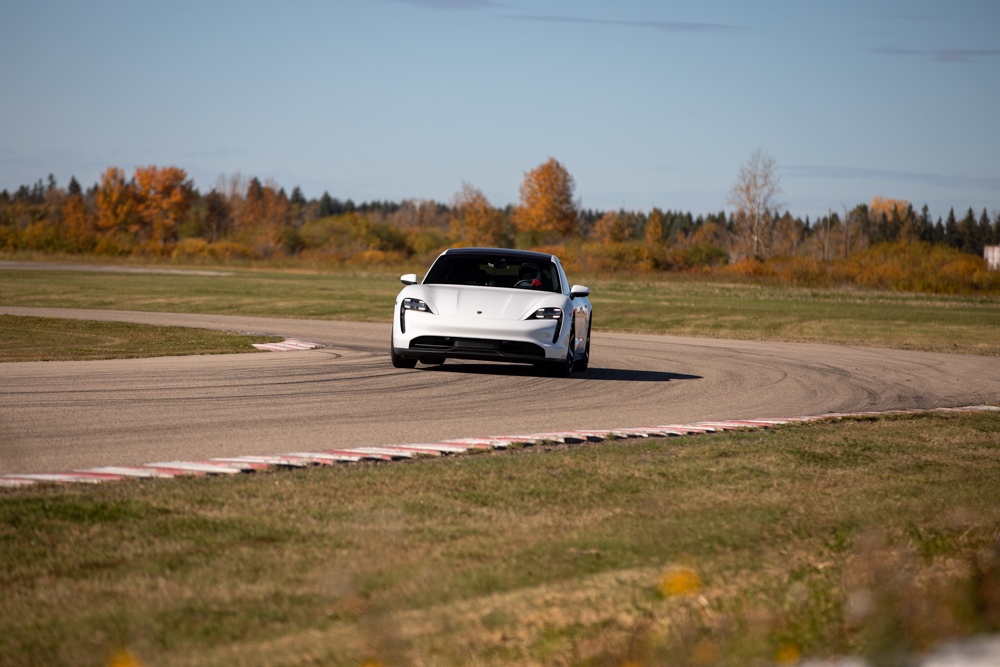 For an in-depth account of my experience on the track with the Porsche Taycan 4S, you can read Part 2 here.
-T