Whether new or pre-owned, buying a supercar is not accessible to everyone, as the price tags on these cars are typically as high as their performance numbers. For this reason, some folks look at wrecked supercars with salvage titles, thinking that a restoration project would be more affordable.
However, restoration projects can turn into money pits because of a lack of knowledge and the neglect of proper research. And unfortunately, salvaged cars often have untold shortcomings that require expensive parts and repairs.
That being said, restoring a wrecked supercar can also be fun and rewarding. Who doesn't love seeing a cool car saved from the crusher and brought back to all its glory? But there are things to consider before you embark on fixing up an exotic.
You can start by researching similar projects online. Also, if you're not a mechanic or have repair expertise, get the car checked to see if it's worth the hassle, consider parts availability and cost, and consider the implications of having a salvage title.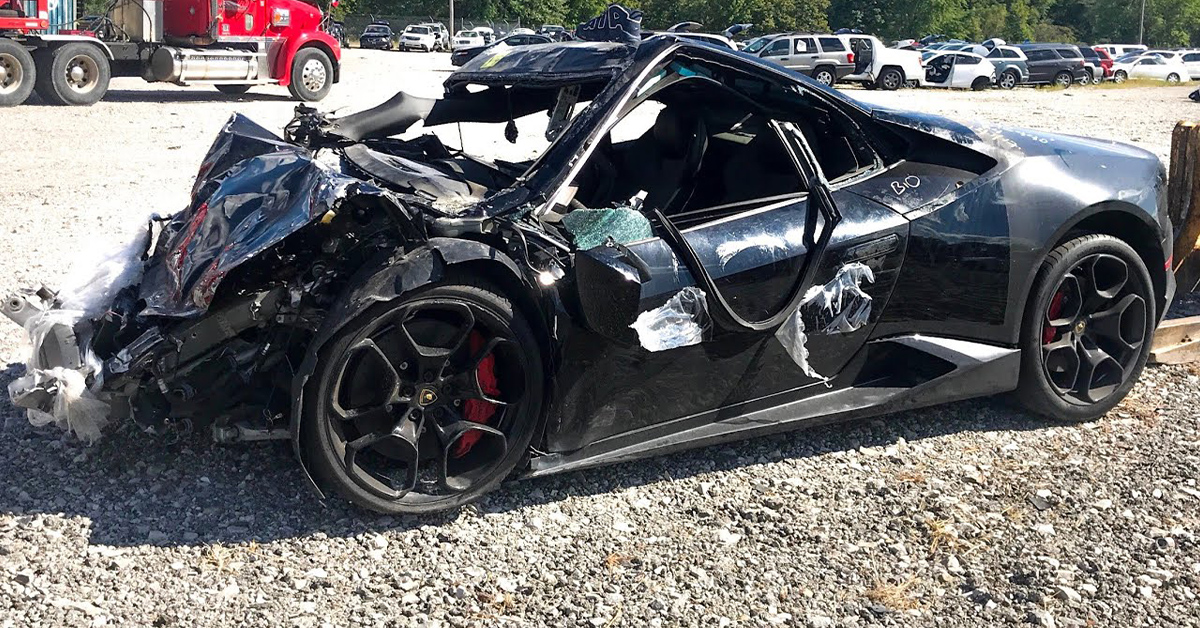 Via Daily Driven Exotics YouTube channel
Make sure you understand the implications of having a salvage title
People in the automotive world have different opinions when it comes to buying salvage cars. Some folks are in favor of it, while others prefer to stay away from these vehicles. To give you an understanding of this topic, salvage cars are those that have damages that exceed their value, leading insurance companies to label them as beyond repair.
When an insurance company gives a car a "salvage" title, they buy the vehicle from the owner based on its market value. For this reason, if you're considering buying and fixing a wrecked supercar like a Nissan GT-R, there are numerous considerations to make to ensure that you can complete the project and make it roadworthy.
Resale Value
The resale value of cars with salvage titles is usually much lower compared to cars with titles. This is because potential buyers are worried about the safety and reliability of a vehicle that has been involved in an accident.
Insurability
When it comes to insurability, some insurance companies may hesitate to provide coverage for cars with salvage titles due to the risk they carry. It means that salvage cars must be fixed and inspected after the purchase. Most states do not afford the option to legally register and drive a car still branded as salvage without having it inspected, and we all know what that means. If you get the car inspected and it doesn't pass muster, you will receive a veritable laundry list of repairs that need to be made, and then you must come back for reinspection.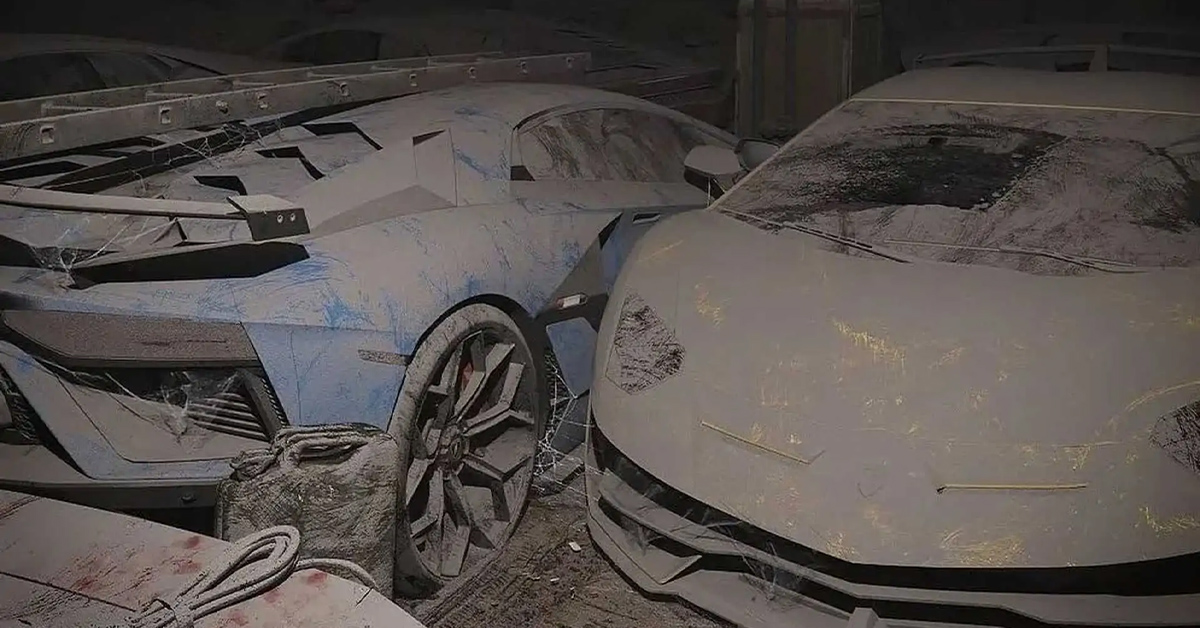 Via Motor 1
Registration & Licensing
In some states, registering or licensing cars with salvage titles might not be possible as they are not considered roadworthy.
Financing
Obtaining financing for purchasing a car with a salvage title can be challenging. Lenders have concerns about loss if the vehicle gets totaled in an accident.
Knowing what caused the car to receive a salvage title can also be challenging. This piece of information is crucial when rebuilding the car. However, in cases like the famously burned Ferrari F40, we can all agree that you can skip the research part.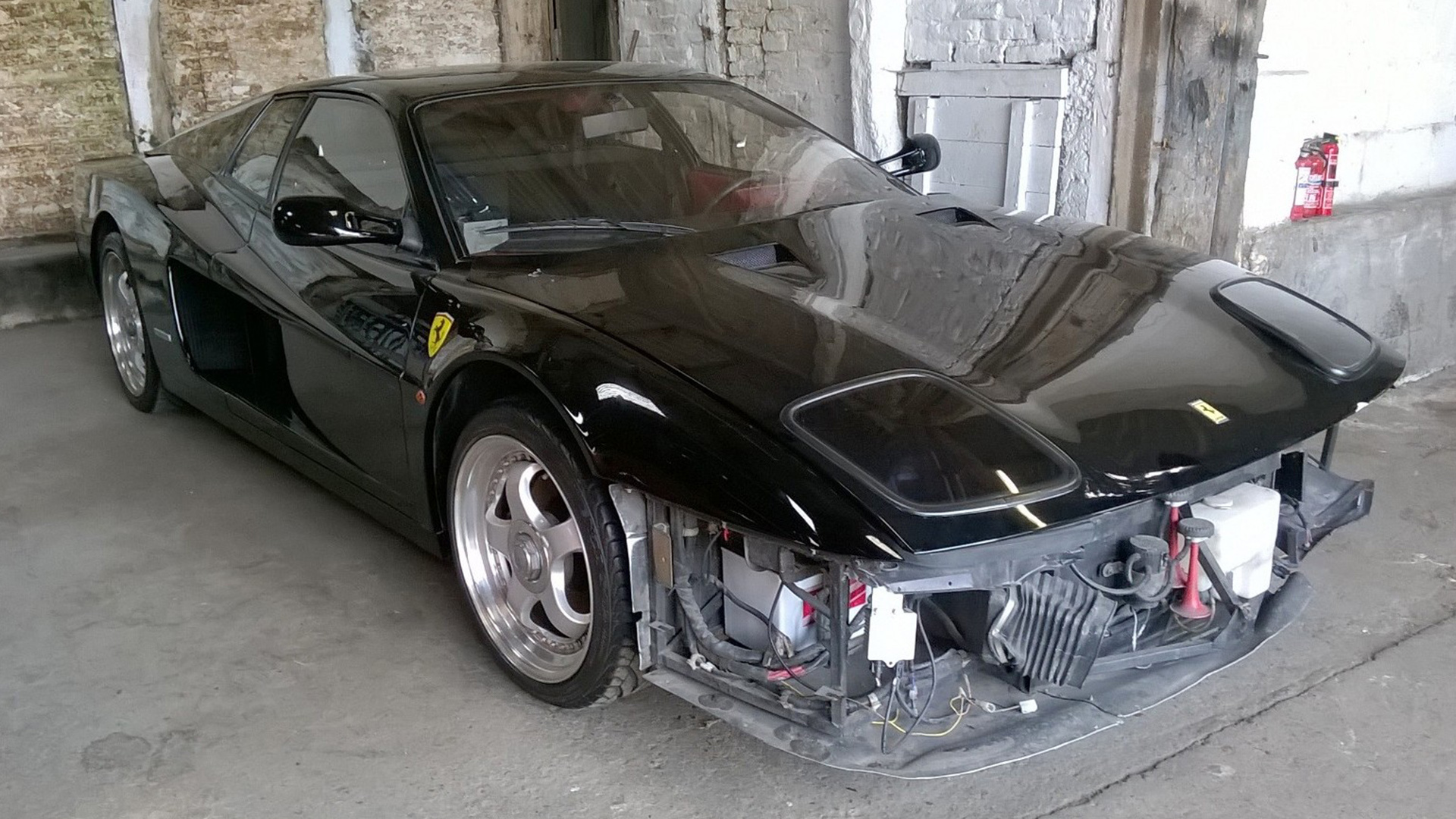 Via Barn Finds
Should You Buy A Salvage Title Supercar?
The allure of salvage cars lies in their low purchase and rebuild prices, which may seem too good to be true sometimes. Regardless of the salvage car you choose, repairing it will require time, effort, and money.
Reality shows or YouTubers who are working on restoration projects might serve as inspiration for you by outlining the costs of acquiring a cheap salvage supercar and fixing it, which can sometimes fall into the five-figure range depending on the car and the level of restoration required. But keep in mind that these individuals possess the skills, tools, and expertise to make every dollar they spend count and do a flawless restoration job.
Regardless of the salvage car you choose for your restoration project, entrusting it to a rebuilder can be an exciting idea that allows for significant savings while achieving a restored vehicle. However, only a handful of restorers go above and beyond to bring it as close as possible to its factory condition.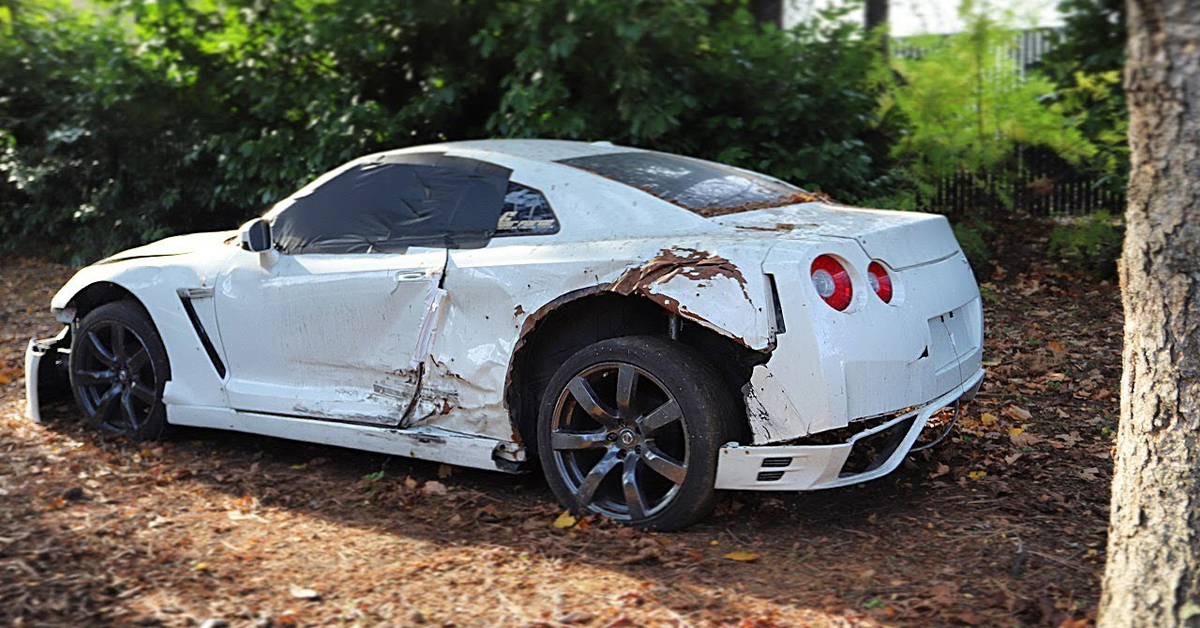 Via B is for Build YouTube channel
Unfortunately, it's not rare that some rebuilders use lower-quality parts that compromise the overall integrity of the car, so it's vital to ensure you hire a reputable shop for the job. It's also essential to know its damage history to ensure they do all the necessary repairs or replacements correctly.
And last but not least, it's crucial to consider that a salvage car retains its title but goes from salvage status to being rebuilt without regaining the clean car designation.
Look At Similar Restoration Projects
Suppose you're considering buying an exotic car with a salvage title or have done it already and want to start the restoration process. In that case, one of the best things you can do is look for similar projects other people have done. There are many benefits to doing this, including:
Learning From Other People's Mistakes
Folks who have undertaken similar projects have likely made the wrong decisions during their car restoration journeys. You can take advantage of those experiences to avoid making the same mistakes.
Likewise, watching what others have accomplished can ignite some creativity for your project.
Discovering Resources
Some people have taken the time to document their projects online, providing you with access to resources like parts lists, repair manuals, and technical advice.
There are several places where you can look for similar car restoration projects, including:
Online Forums & Communities
You'll come across several online forums and communities where people discuss car restoration projects. These platforms can serve as sources of inspiration and provide opportunities to learn from others' experiences.
Social Media
Numerous social media groups are dedicated to car restoration projects. These groups offer a great opportunity to connect with enthusiasts who share an interest in car restoration.
YouTube
Many YouTube channels exist solely to document car restoration projects. These are an excellent way to see how others have successfully restored their cars while gaining insight from their journeys.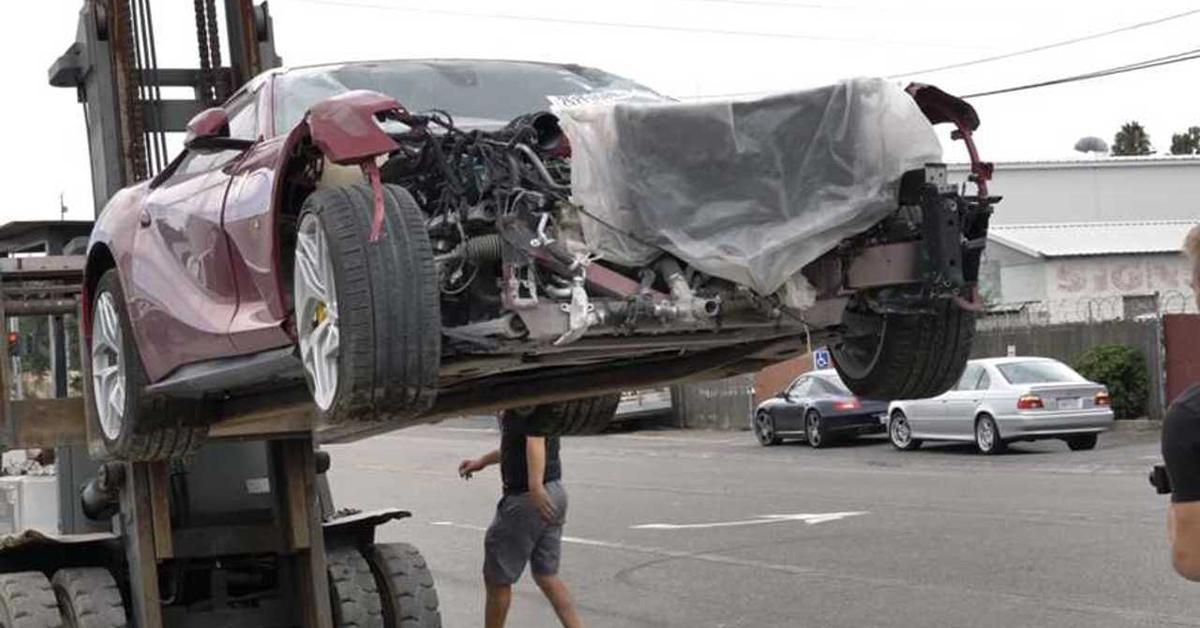 Via Motor 1
Here are some additional tips to help you find car restoration projects:
Use Keywords In Your Search
When searching for projects online, use precise keywords related to the car you want to restore. For instance, if you're interested in restoring a Lambo Murcielago, try searching phrases like "Lamborghini restoration project" or "wrecked Lambo restoration."
Look For Completed Projects
It's better to focus on projects that have already been completed. This way, you can understand what the process entails and what results you can expect.
Pay Attention To Project Descriptions
When you come across a project that catches your interest, read its description thoroughly. This will provide insights into the project's scale and detail the challenges the person faced.
These tips should assist you in finding car restoration projects that align with your interests and goals.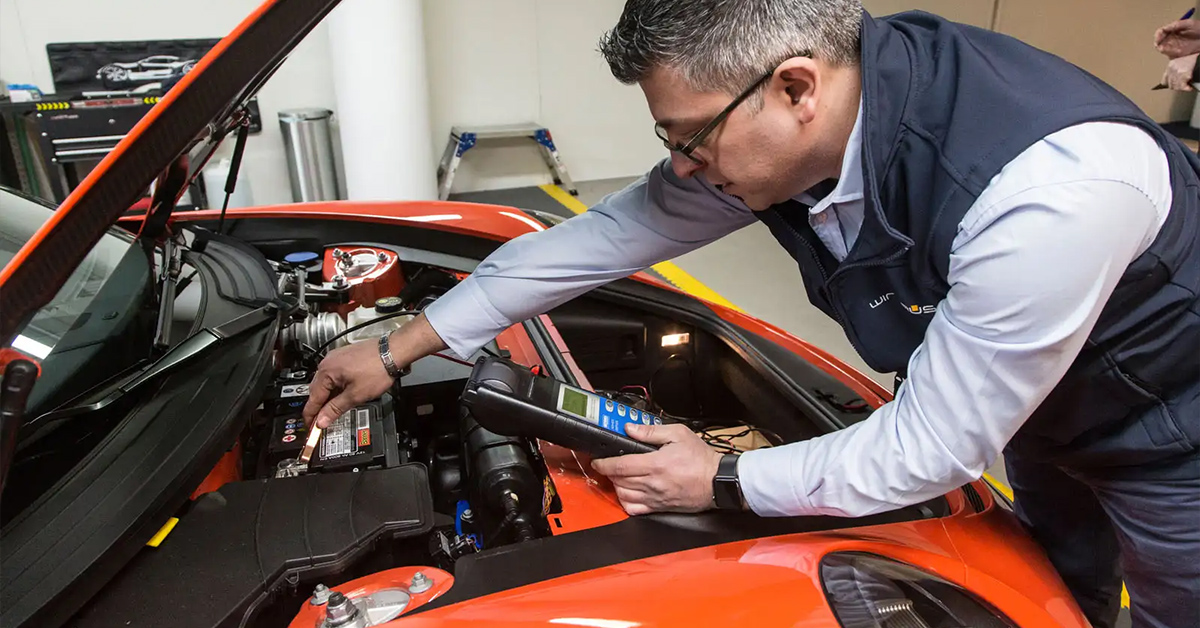 Via Autocar
Get A Thorough Inspection Of The Car
A thorough inspection of a salvage car to look for any damage or issues before pulling the trigger is imperative, preferably by a certified mechanic or someone with expertise. Here are some key things to watch out for:
Mechanical Problems
Start the engine and listen for any unusual noises, vibrations, or smoke. Also, check for any warning lights on the dashboard and take the car for a drive to see how it handles and brakes. How a car drives tells a lot about its current mechanical state.
Body Damage
Look out for dents, rust, or any signs that the car's body has been damaged. If the car was involved in a crash, there are usually traces under the hood and chassis. Look for any evidence of repairs, like mismatched paint or shoddy bodywork.
Odometer Reading
Verify the mileage displayed on the odometer to see if the readings have been altered or are consistent with the condition of the car. This way, you will be able to spot potential odometer fraud.
Via Ferrari Service
Get A Vehicle History Report To Check For Accidents
There are a few reasons why it's vital to get a vehicle history report on a wrecked supercar to check for accidents:
Avoid buying a car with hidden damage
Get a fair price for the car
Protect yourself from fraud
There are a number of different companies that offer vehicle history reports. Some of the most popular companies include Carfax, AutoCheck, and VINWiki. However, it's worth mentioning that even though a vehicle history report is quite useful, it might not always provide a complete picture of a car's past.
Some accidents might not be reported or documented properly, and some sellers may intentionally withhold information or hide certain details. That's why it's crucial to complement the report with an inspection by a trusted mechanic before making a decision to buy a wrecked supercar.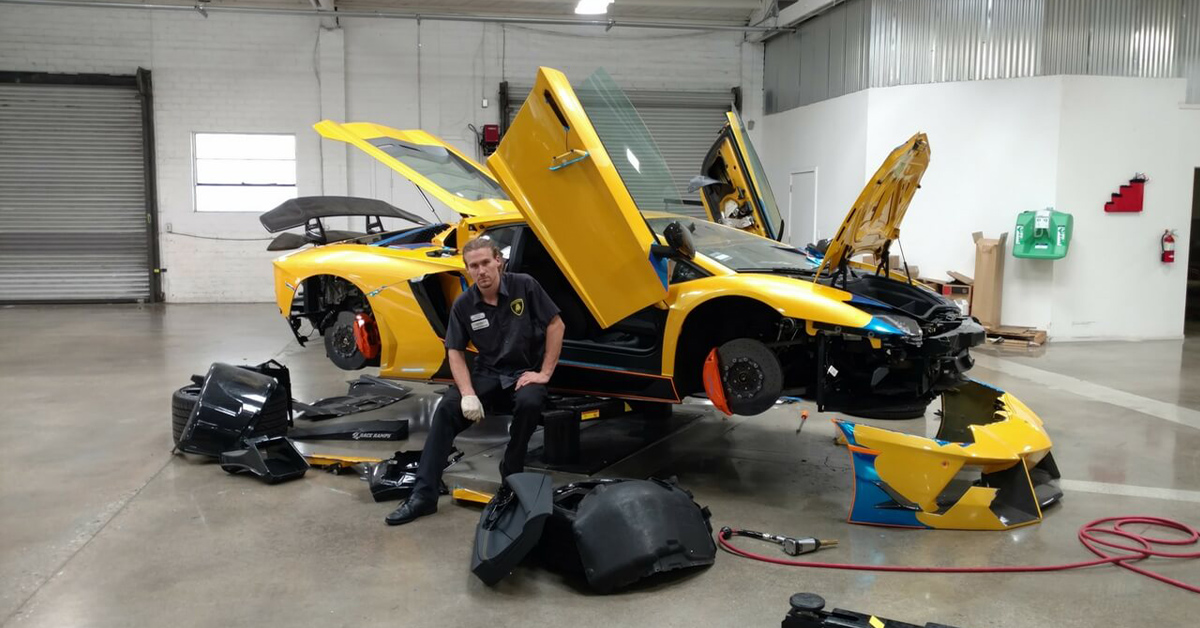 Be Prepared To Spend A Lot Of Time And Money On Repairs
No restoration project is the same, so the cost of bringing back to life a wrecked supercar that has a salvage title varies. Determining factors include the extent of the damage, the car's model, and the prices for parts and labor in your area.
It's not rare that restoring a supercar turns into a never-ending project and ends up costing more than purchasing a car with a clean title, forcing folks to pull the plug prematurely and often losing money. The explanation is that fixing an exotic vehicle involves paying for specialized labor, and parts that can be difficult to find are often costly.
However, if you're determined to embark on a restoration project, we suggest getting estimates from several repair shops. This will give you an overall idea of the expenses involved in the process. Just keep in mind that restoring a supercar demands time and money, but if you're willing to undertake such a project, it can be a rewarding experience.