Whether you are an exotic car fan or you just want to get yourself something you can really show your personality, buying a supercar will do just that.
Whether you're looking at a 911 GT3 or a Lotus Evora GT, buying an exotic is a very exciting feeling but it can also come with a lot of stress. Buying an exotic car doesn't have to be as stressful as you may think, by following this guide, you can buy your first supercar with confidence!
1. Look at the Dealer Referrals
When looking for an exotic or luxury car online, there are tons of dealer options to choose from, pick a reputable dealer when deciding where to purchase. These referrals can be found online or through a friend.
Purchasing through a reputable dealer is just as important as finding the perfect luxury exotic, this will ensure you have a positive purchasing experience.
2. Show Good Intentions with Your First Impressions
When going into a high-end car dealership, you should be presentable, wearing clean clothes, and no sandals. Doing this will ensure that you look approachable and that you mean business!
Another piece of advice when going to a dealership is ensuring you bring a good attitude. Having a great attitude will let the dealership know that you are someone they want to work with. This does not mean you have to be naive but it does mean you treat everyone in the dealership with respect.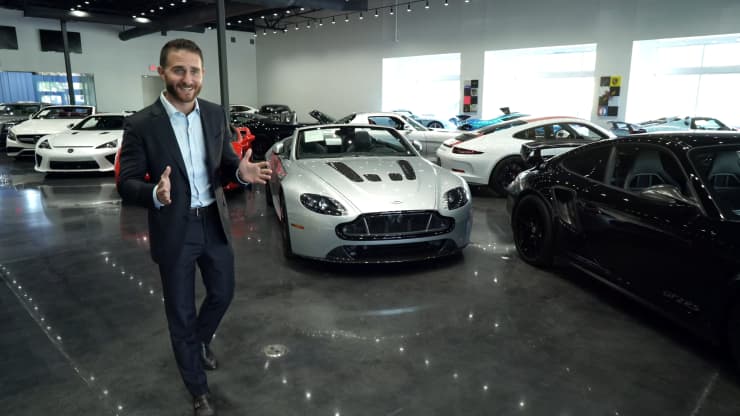 3. Do Your Research Before You Show Up
Luckily in this day and age, we have the luxury of the internet. This means you can browse online to get a better idea of what you have a taste for and what you can afford.
You should be looking for something real to your overall budget and something you can see yourself driving. Whether you want to take the car to the race track, to the movie theatre, or even to work on a Friday, you must look at something that will meet your needs.
Once you have narrowed down your supercar search, you can begin to compare prices on the web. Keep in mind that not all vehicle models are the same.
Below we list some of the things to be conscientious of when comparing cars of the same model.
Options list
Overall condition
Vehicle history
Special editions
Color combinations
Mileage
If you are visiting a dealership, do so with a goal in mind. If you would like to visit with the intention of gathering information, let them know that. But if you are going in ready to purchase, do not be afraid to hold this information from your salesperson. At the end of the day, you want to feel good about your purchase and this includes being shown respect by everyone in the dealership. If you do not feel comfortable at any time, it is completely acceptable to walk away.
4. Make Sure the DEALER Knows Their Stuff
Do not be afraid to ask the sales representative questions about the vehicle. Reputable dealers will be happy to tell you the history of the vehicle along with specifications. If you are dealing with someone who does not know the answers to your questions or makes no effort in getting them, this is another red flag, walk away!
5. Check Vehicle History!
Getting the vehicle history is arguably one of the most important steps of purchasing a vehicle, let alone a supercar. Carfax is one of the most popular services to provide vehicle history reports. However, these can also be requested from the dealership as well.
Vehicle history reports will give you a ton of information about the vehicle in question. It will the obvious things like previous owners, original sale date, warranty activation date, and accident claim history.
If a vehicle has an accident claim, no matter how small the claim was, it can actually reduce the resale value of the vehicle by 20% to 30%. It is extremely important to check for accidents prior to serious talks of purchasing any car.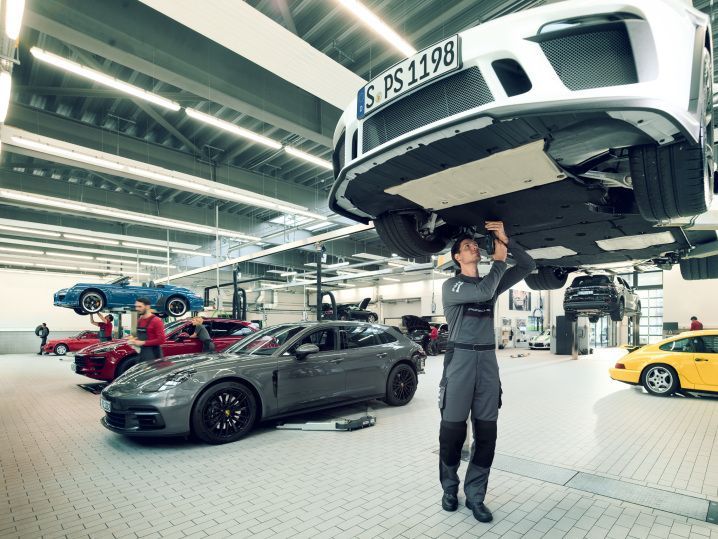 6. Get an Inspection!
According to the Director of Sales at Grand Touring Automobiles, Mario Cipollone, not all pre-purchase inspections (PPI) are alike and therefore, prices may vary. Depending on the brand of vehicle, each one with its own inspection terminology and practice, inspections can have over 1000 items checked and take up to 10 hours to complete before it can be certified by an OEM dealership.
For a "standard" inspection, these will take significantly less time to complete but will still give a ton of information surrounding the condition and possible issues with the vehicle. You can expect to pay anywhere from $400 to $800 for one of these inspections at an OEM dealership for a 3rd party vehicle.
When we spoke to automotive accident attorneys at Abrahamson & Uiterwyk, they advised us that not only can accidents result in lifelong injuries, sometimes accidents are not revealed in a vehicle's history report. As such, this is why it is crucial to get a PPI performed as it can tell you if the vehicle has been repainted or in an accident, so you can make an informed decision.
If a luxury dealership does not allow a PPI then walk away! This is a big red flag as it does not allow you to have full transparency of the vehicle before purchasing.
7. Financing
Now we are at the "fun" part of the exotic vehicle purchasing journey, financing! In the case where you aren't paying for the vehicle in full, you will need to apply for financing. Financing can be handled through the bank or directly at the luxury dealership.
When applying for financing, the interest rates will be based on your credit score and history. The best way to ensure you are getting the best financing is to have a great credit score with a credit history in addition to a healthy downpayment (usually 10%).
Some dealers may offer a "buyback" program which entails them purchasing the car back in 12 months for example. This can be a great offering as it allows you to either upgrade or downgrade while taking care of the fine print way ahead of time.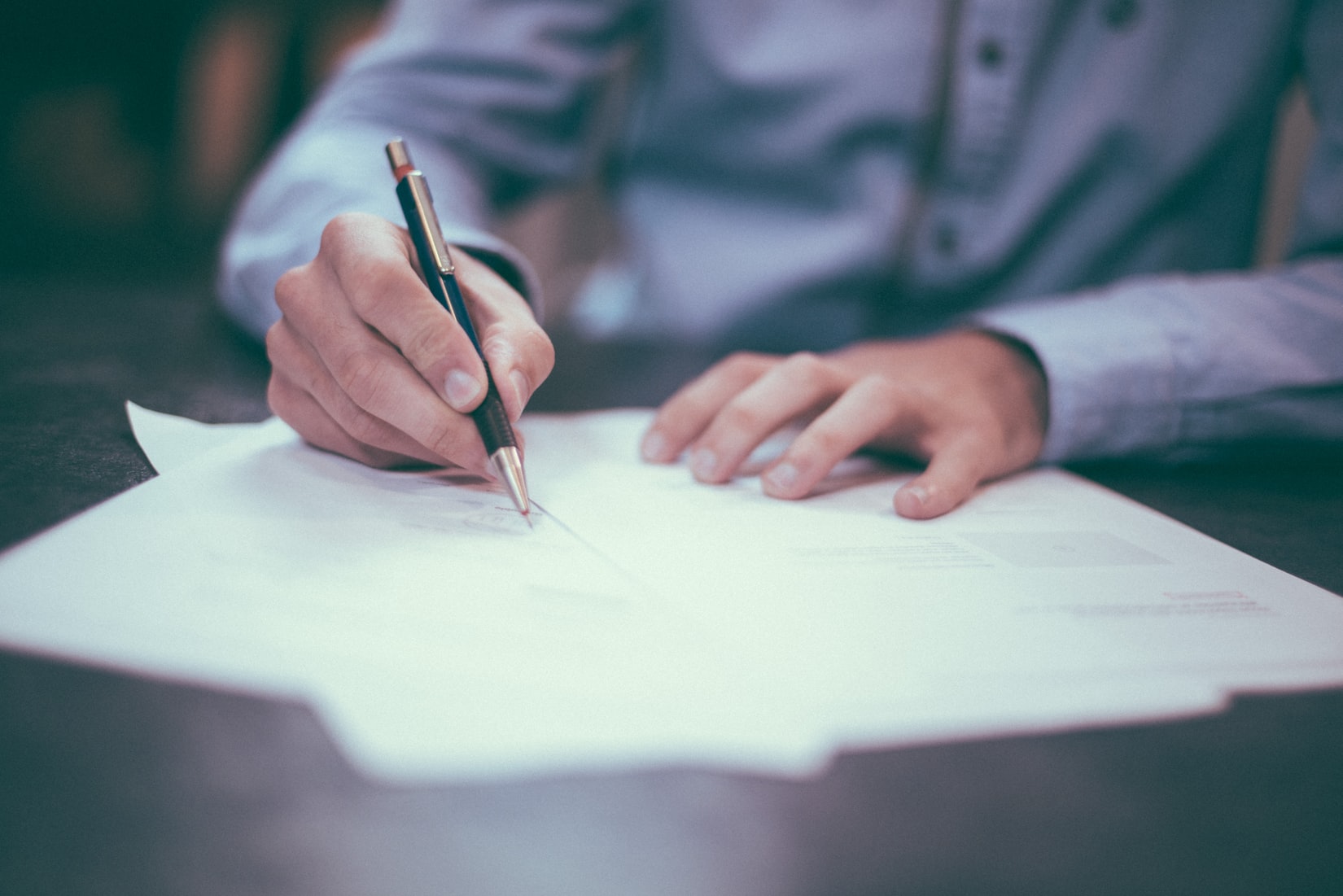 8. Post Purchase (Proper coverage) and What Happens Without It
Now that you've purchased your first exotic you need to ensure you have the proper insurance coverage. You can expect to pay anywhere from $6,000 to $30,000 per year for full coverage. A small price to pay if you want to ensure your $150,000+ investment is protected.