It takes a wealthy customer to walk into a Rolls Royce dealership and buy the Wraith Black Badge, but it takes an even bigger bank account, and a certain state of mind to take that ultimate coupe and have it cut up and converted into the SPOFEC OVERDOSE, especially if only three of these wide body Wraith conversions will be made for the entire world.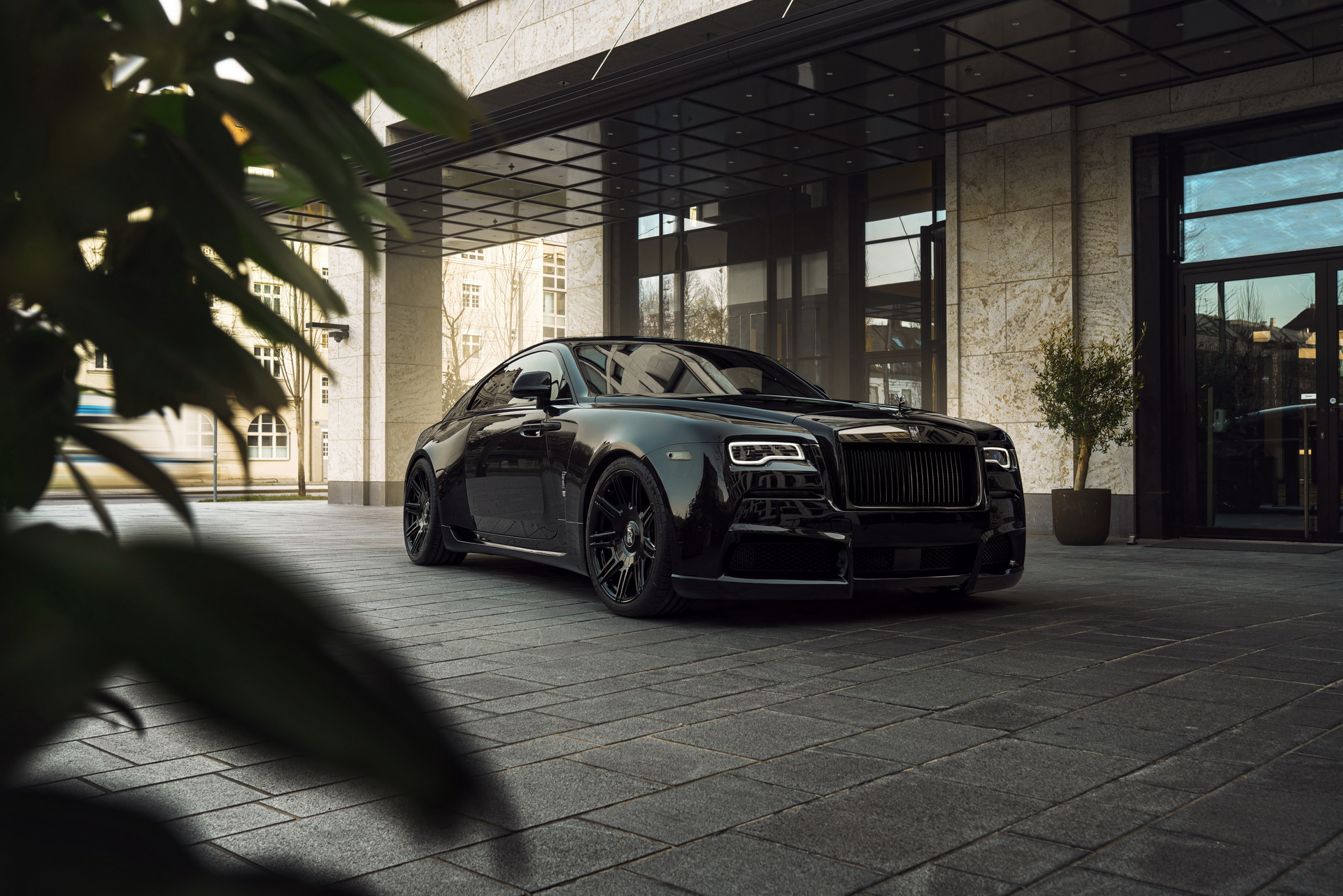 SPOFEC is located in Germany, as part of the famous NOVITEC GROUP, they specialize in Rolls Royce 'refinement', I've already covered their widebody Rolls-Royce Black Badge Cullinan in the past, but today they introduced their OVERDOSE treatment for the big two-door luxury cruiser, the Wraith, and it is some serious treatment once again.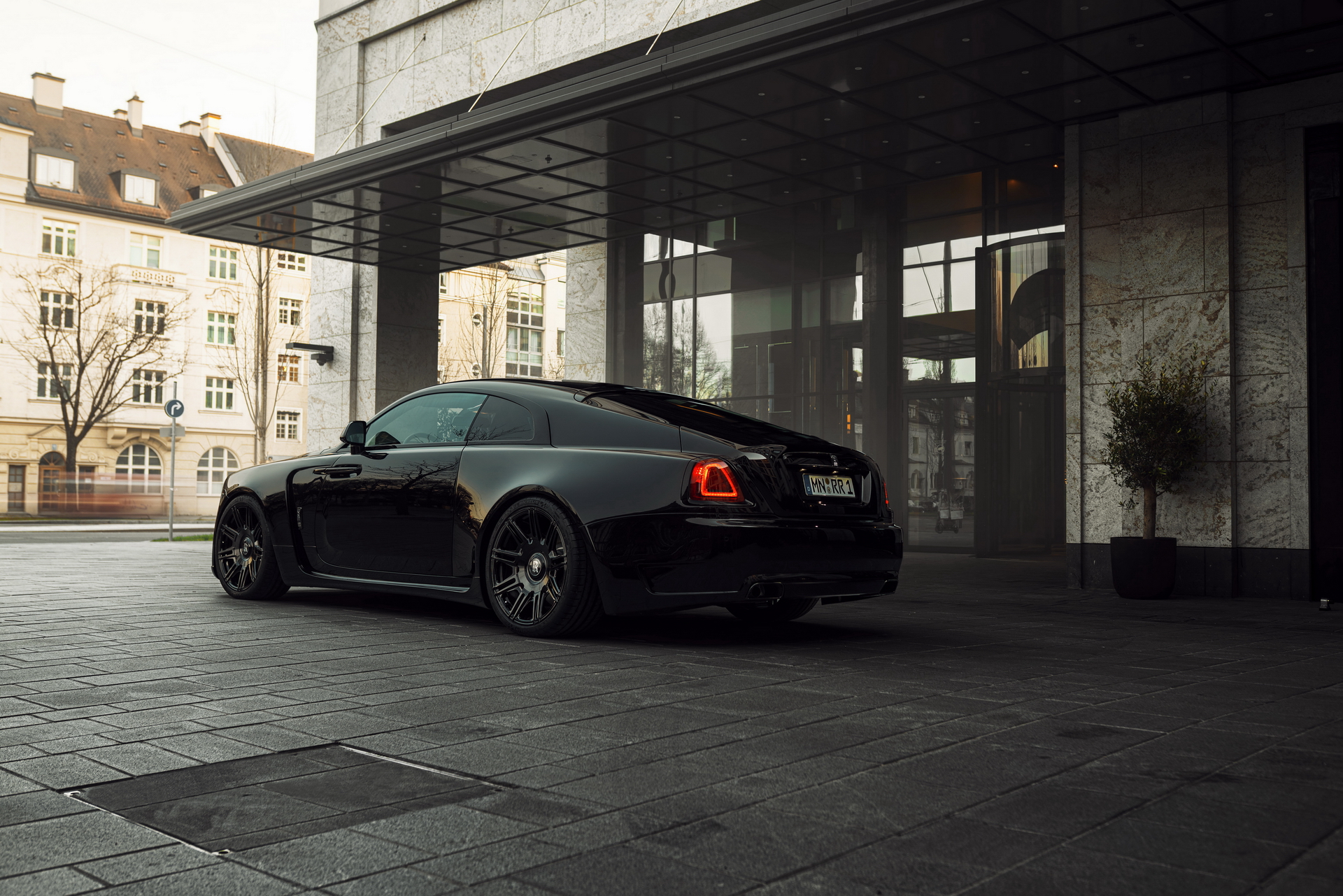 You cant' claim the Rolls Royce Black Badge Wraith is a small car, this is a big two-door coupe that seats four people in the utmost comfort and style, but SPOFEC takes it onto a different level by fitting replacement front fenders that widen the massive Rolls by another 7 cm while wider wheel arches are seamlessly fitted to the rear, adding 13 cm … the result is an overall width of no less than 208 cm.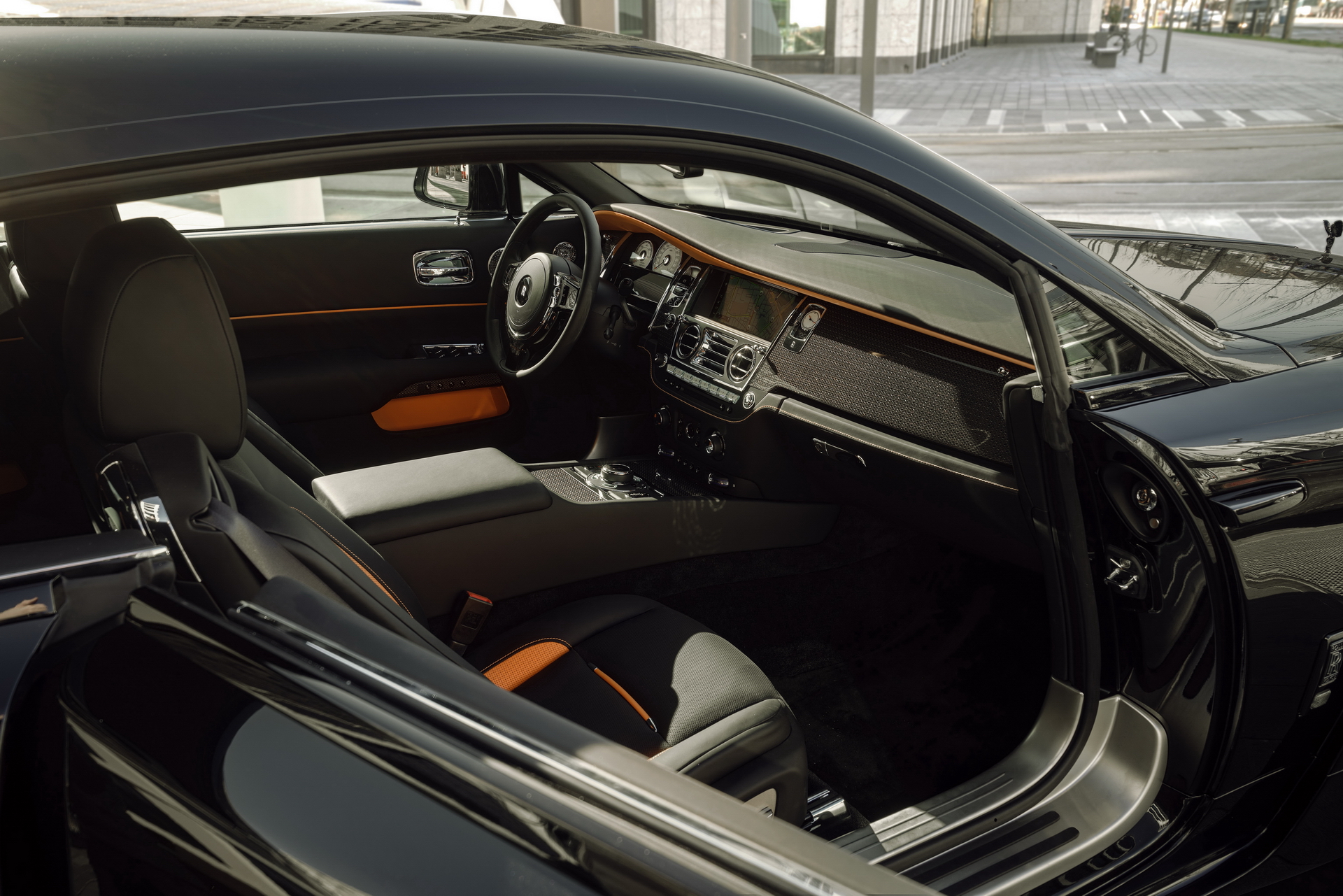 Additional width also requires modified side sills and new front and rear bumpers to match the beefier look of this big 2-seater, the wider fenders are also required to fit gargantuan 10.5 x 22 inch concave forged wheels made in conjunction with Vossen, called SPOFEC SP2, these are fitted with 295/30 ZR 22 high-performance tires, and while these are five-stud wheels, they hide the bolts under a large cover.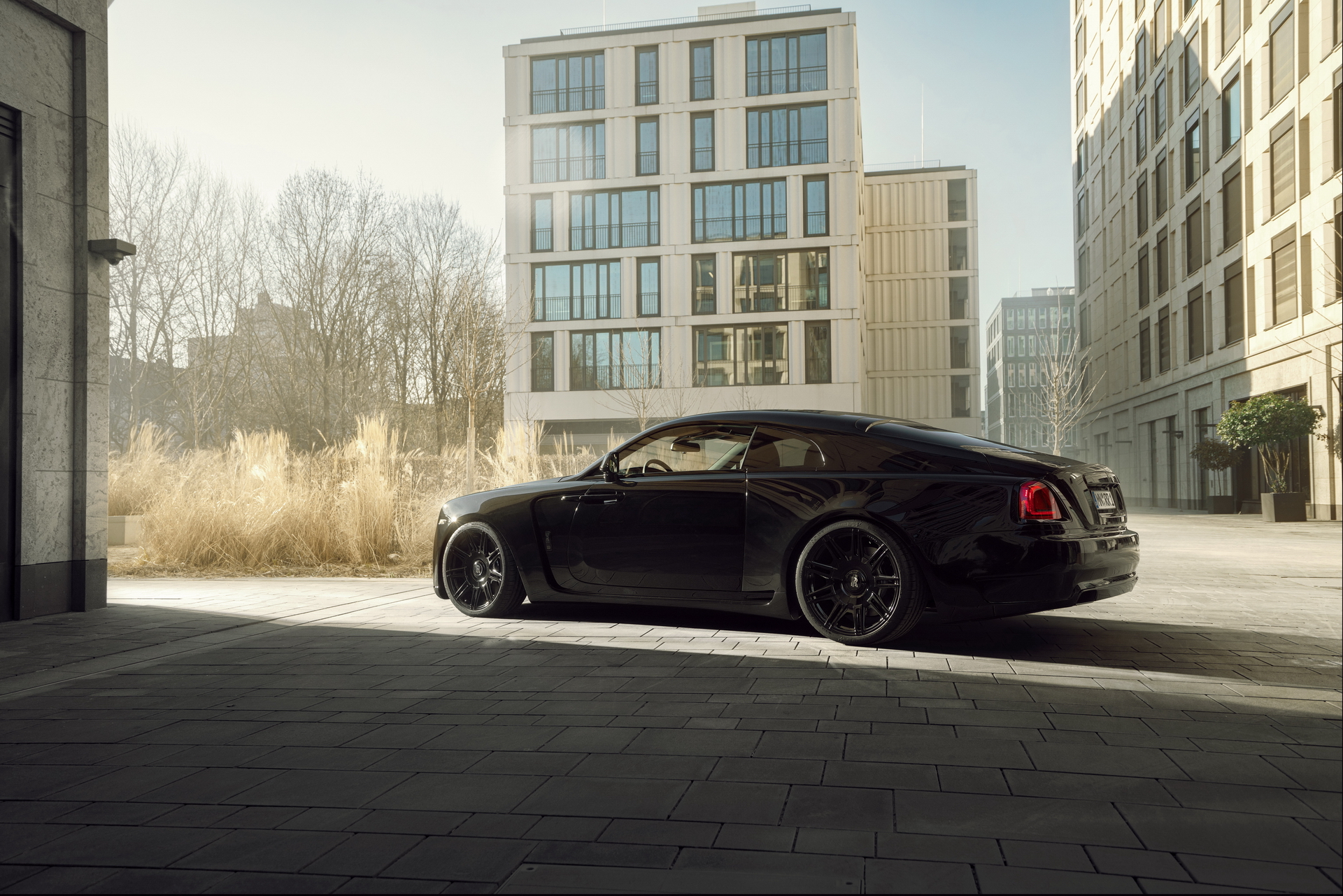 The Rolls Royce Wraith comes with an adjustable suspension from the factory in Crewe, but in Germany they fit a custom control unit that allows the car to ride about 40 mm lower to the road, without compromising on function nor comfort, and it just makes this black beauty look even more menacing coming down the road toward you.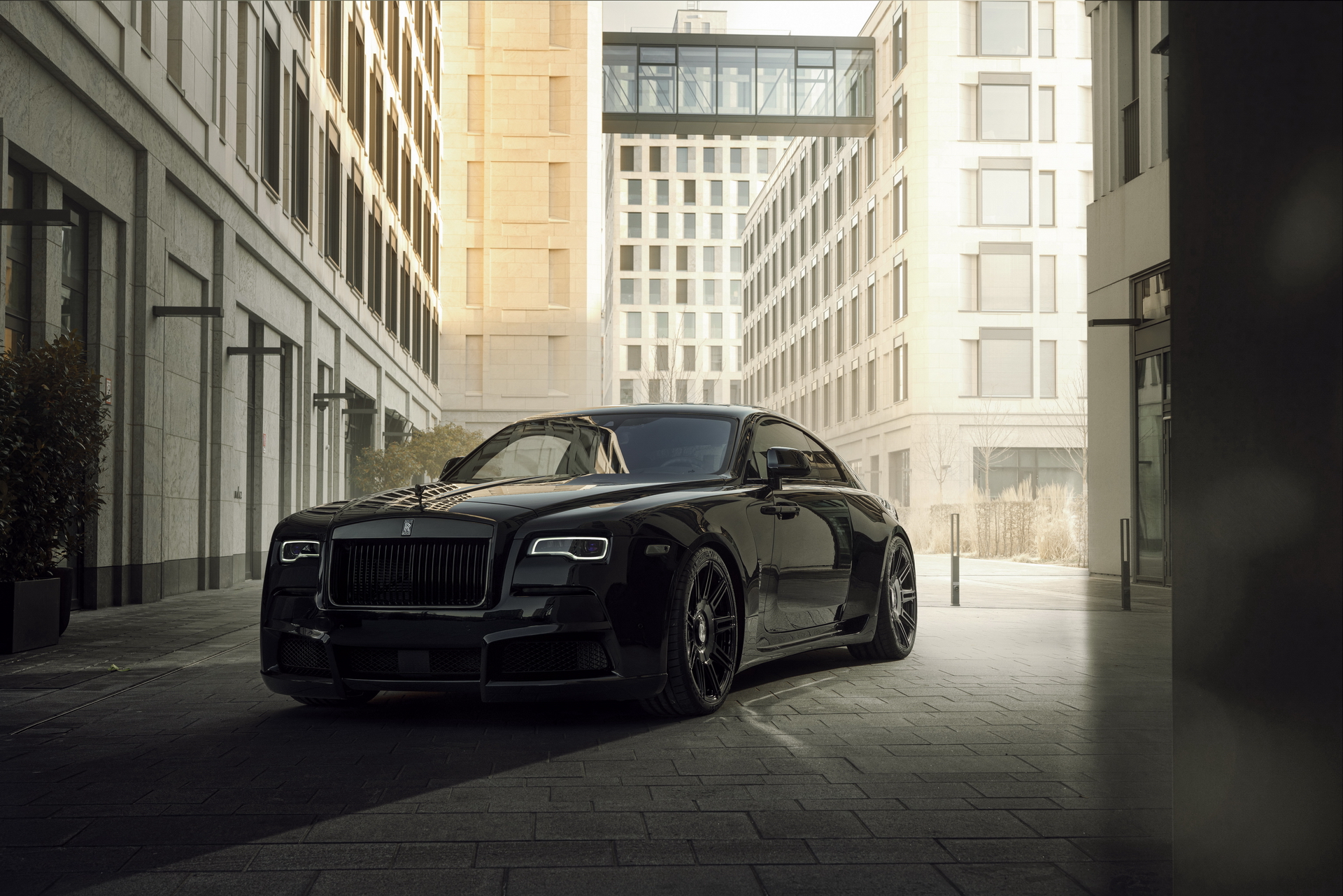 And while the customer can request just about anything custom for the interior of the already amazing looking Black Badge Wraith, SPOFEC does install their N-Tronic ECU into the mix for these OVERDOSE models, the 6.6-Liter V12 twin-turbo engine gets a different ignition mapping and increased boost pressure that brings power up to 717 hp (527 kW) at 5,700 rpm with peak torque at 986 Nm, available at 1,800 rpm already, this makes the large Wraith go from 0 to 100 km/h in just 4.2 seconds, top speed is still limited at 250 km/h.