Porsche Better Watch Out
Lamborghini now has a car to rival the Porsche 911 GT3 RS. It is the Lamborghini Huracan STO or Super Trofeo Omologata, and Lamborghini has now revealed it after some teasers and leaks. As the name suggests, this car is the best of the GT3 race car and the Huracan road car. It's the ultimate Huracan road car. 
The STO is based on the Huracan Evo. It's a lightweight machine with the best aerodynamics the R&D department and Squada Corsa could put together.
As you can see just looking at the STO, there's plenty of vents and channels for air to be moved around and even through the car. It has some of the most aggressive designs on a Lamborghini ever, and that's saying something.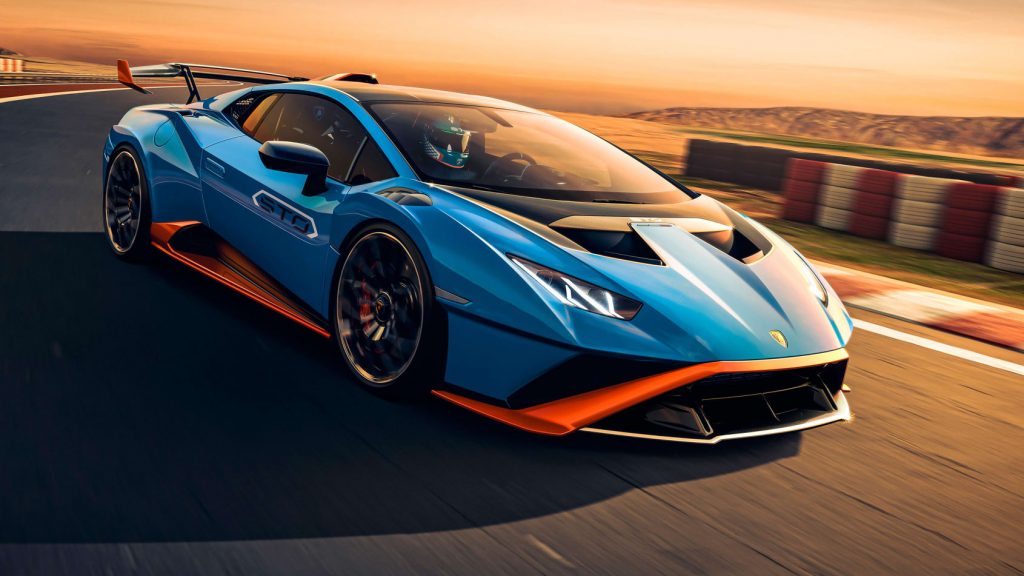 According to EVO, the car has a NACA duct incorporated into the rear of the curves of the car that is an air intake for the engine. It reduces static pressure losses by 30 percent. The integrated scoop at the top of the car further improves cooling at the rear of the engine bay.
Overall, downforce is increased by 53 percent, aero efficiency by 37 percent and there's 13 percent of adjustable aer0-balance over a Huracan Performante.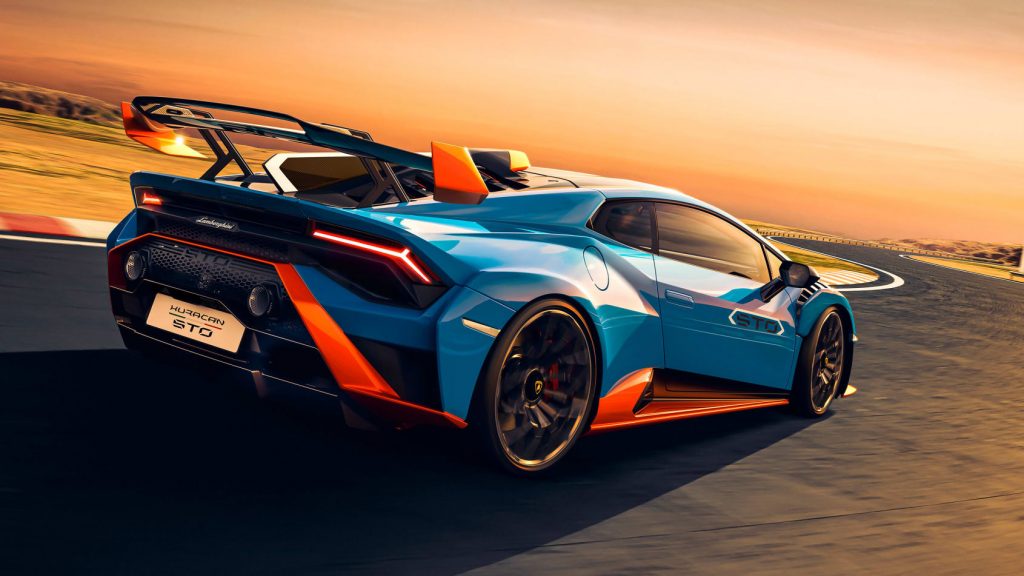 The STO gets a 631 hp 5.2-liter V10 engine with racing car throttle maps. The focus for this car is on top-end response. Gear shift speeds are said to be exceptional, too. There are three drive modes: STO (road driving), Trofeo (dry race track), and Pioggia (wet race track).
The car did a lap time at the Daytona Motor Speedway of 1:48.86, which is two seconds slower than the GT3 racing car on slick tires, and three seconds faster than the Huracan Performante. This is a fast car. Deliveries will begin at the end of 2022. Production numbers will be dictated by factory capacity. The price starts at £216,677 excluding local taxes (roughly $287,000).