A 'STO'rm is Coming
Tomorrow brings good news; Lamborghini plans to release their new track-focused Huracan STO. It's really called the Super Trofeo Omologato, but for the sake of our sanity, we're going to rock the 'STO' from now on when covering this car.
iXexotics posted some spy shots of the car in its camouflage livery and the vehicle appears to have the most excessive aero set-up we've seen on a Huracan to date. The rear wing looks like something ripped right off of a Star Wars TIE Fighter, and it appears like the car shares some aero details taken from the Veneno, namely the intake scoop and shark fin pattern as seen on the rear engine cover.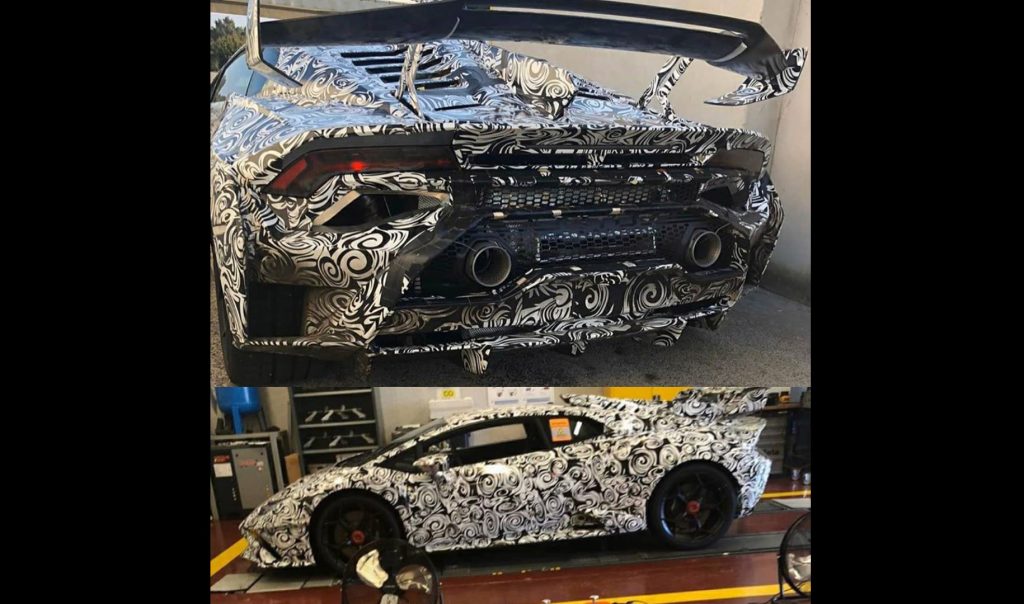 This car is aimed to be the one-up rival to the Huracan Performante, so let's just assume it'll feature the same 5.2L naturally-aspirated V10. The Performante produces 640 horsepower, but if this car acts as mean as it looks, we could see that V10 cranking a bit more power. More air does equal more power, and with this huge aero package, I don't see why it couldn't make some more ponies.
If you're a super-car collecting billionaire; you're in luck… Sources are reporting that Lamborghini will be set to produce around 700 of these Huracan STO's which is a step up from the recent '1-100 and 1-50' models we've seen hit the market recently.
I'll see you all tomorrow for the big unveiling.