In an exclusive first look at TheSupercarBlog, a couple of spy pictures show a potentially fixed wing Bugatti being packed into a crate for shipping to the Geneva Auto Show.
This follows after Bugatti themselves teased a new car coming at the start of the year on Instagram:
https://www.instagram.com/p/B6_CX7cDJzz/?utm_source=ig_web_copy_link
TheSupercarBlog was able to obtain information relating to the new car, and it appears that this is going to be a different angle for Bugatti. Named the Chiron R, instead of pursuing outright top speed, the new car is going to be more handling focused, possibly even track focused.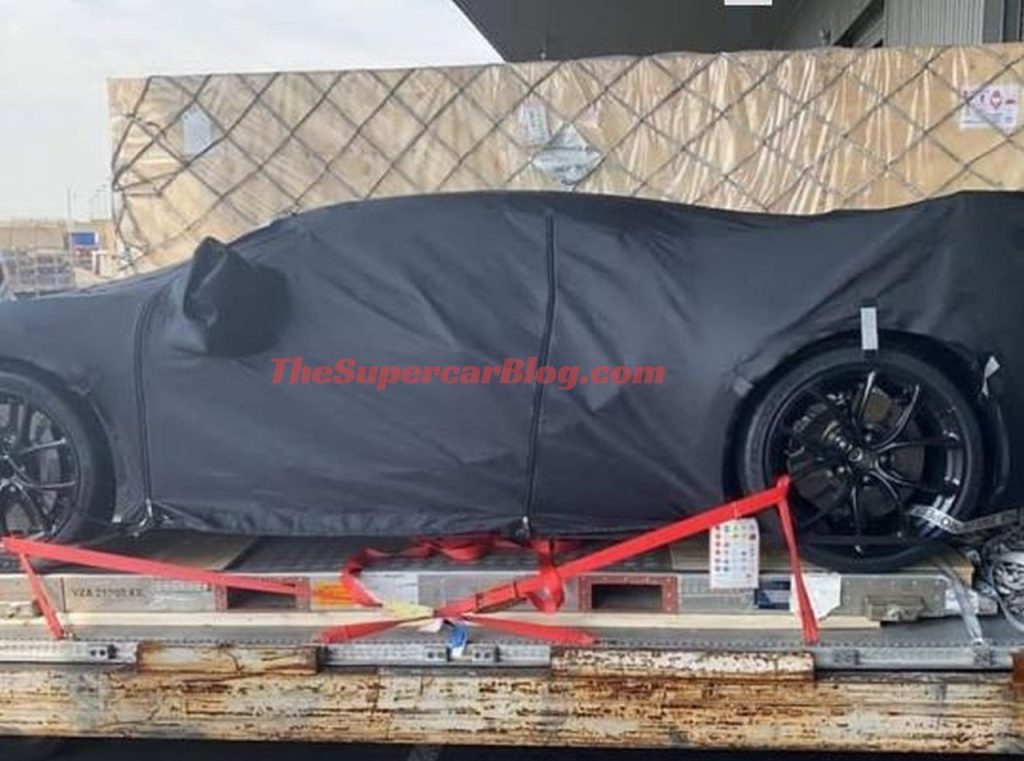 If the car has a fully tuned aerodynamics package, as well as new bespoke tires from longtime partner Michelin, the Chiron R could be a track attack hypercar that dreams are made of. Adjustable suspension would almost certainly be included, however set up for more direct and immediate handling over road comfort.
As well, if you look closely at the front air intake on the left of the picture below, there is a tow hook barely visible behind the car cover, something only track specific models usually have!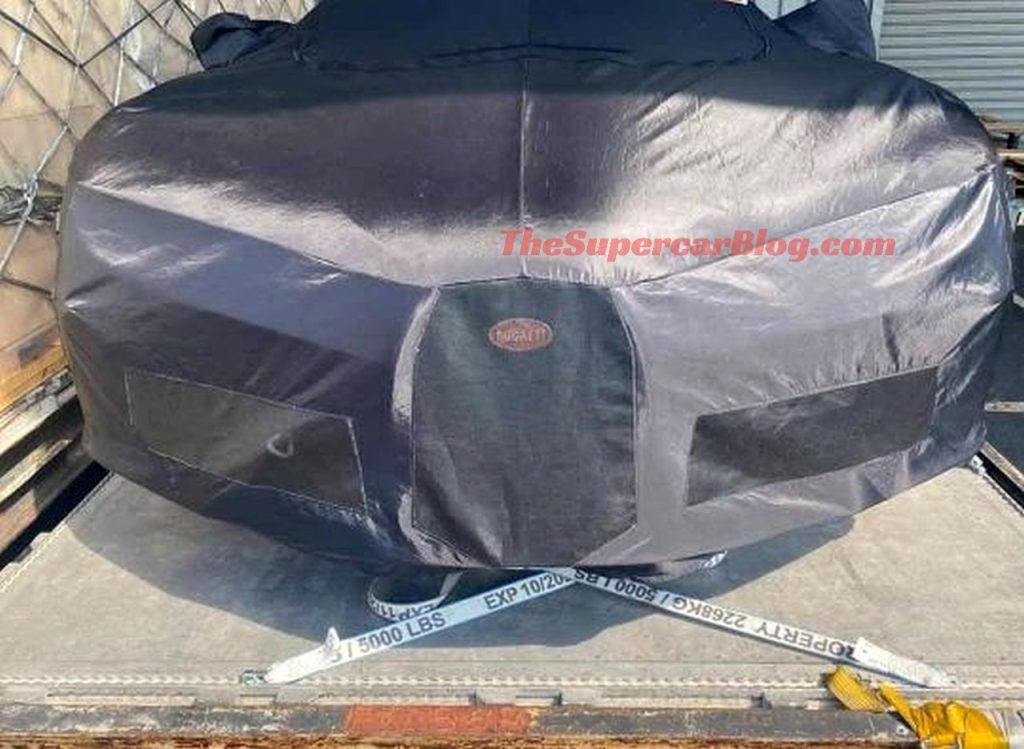 No news has emerged as to which engine the car will have, but speculation points to the mill from the standard Chiron instead of the Chiron Super Sport 300+. "Standard" being used generously here, as it still a quad-turbocharged, 8.0L W16 beast that produces 1,500 HP.
As Chiron production is set to wrap up in 2021, the Chiron R may be the swan song from Bugatti for the model that outpaced the Veyron. One other hypercar manufacturer did this many years ago, and produced the insane Pagani Zonda R, which was an out and out monster on the track and could not be driven on the road.
If this is Bugatti's version of that, March 5, 2020, the opening day of the Geneva Auto Show, can't get here soon enough for us to find out all the details.