Let me start by stating I'm a Lamborghini guy through and through, that's my main interest in the automotive world, the Lamborghini Countach drew me into the history of Ferruccio Lamborghini and how he built his own factory to compete with the rest of the world, and at the time in 1963, to offer an alternative to the cars from Maranello, from Ferrari, back then under the direction of the legendary Enzo Ferrari.
And while these two companies have remained competitors ever since, that doesn't mean I can't enjoy some cars from the Prancing Horse, for instance, the classic Dino, or the stunning Daytona, especially in the topless Spyder variant, and talking about a Spyder, I have always loved that 1961 Ferrari 250 GT California Spyder from the movie Ferris Bueller's Day Off, and yes, I know it was just a replica, but it was a copy of one of the best looking Ferrari models in history if you ask me.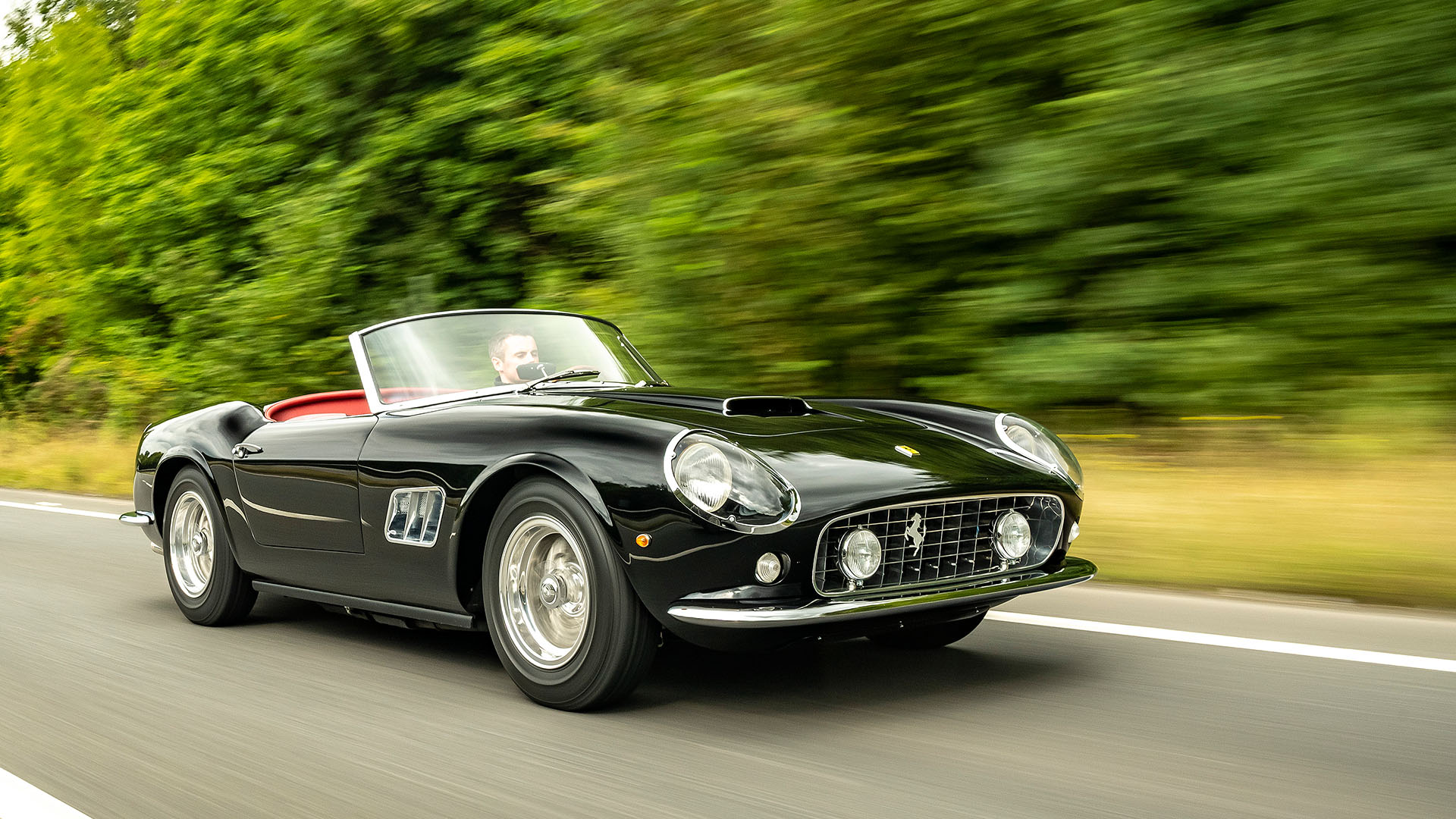 While a Lamborghini Miura is a seven-figure car these days, a Ferrari 250 GT California Spyder is well into the 8-figure price tag now, if listed for auction they come close to $20,000,000 today, and that's because these beautiful cars are so rare, built between 1957 and 1960 you had the Ferrari 250 GT LWB California, with a 2,600 mm wheelbase and a Colombo V12 engine, a 3-liter SOHC with a maximum power of 237 hp, after 50 units were built, the 250 GT SWB California Spyder was unveiled at the 1960 Geneva Motor Show, this one came with a shorter 2,400 mm wheelbase, but a more powerful engine with 276 hp, 58 would be built, and this version became the more desirable one to get today.
With only 108 units of the Ferrari 250 GT California Spyder in the world, trying to obtain one might be a difficult enterprise, and a very costly one (for instance, chassis #2935GT once owned by Alain Delon sold for $18,450,296 (€16.23 million) at an Artcurial Auction in Paris in February 2015), and clients that are in the market for such a car usually have some cash to burn, they more often than not already have a nice selection of classic high-end cars in their collection … but if supply isn't there, all the money in the world won't help you to get one of these 108 original California Spyders … in comes GTO Engineering.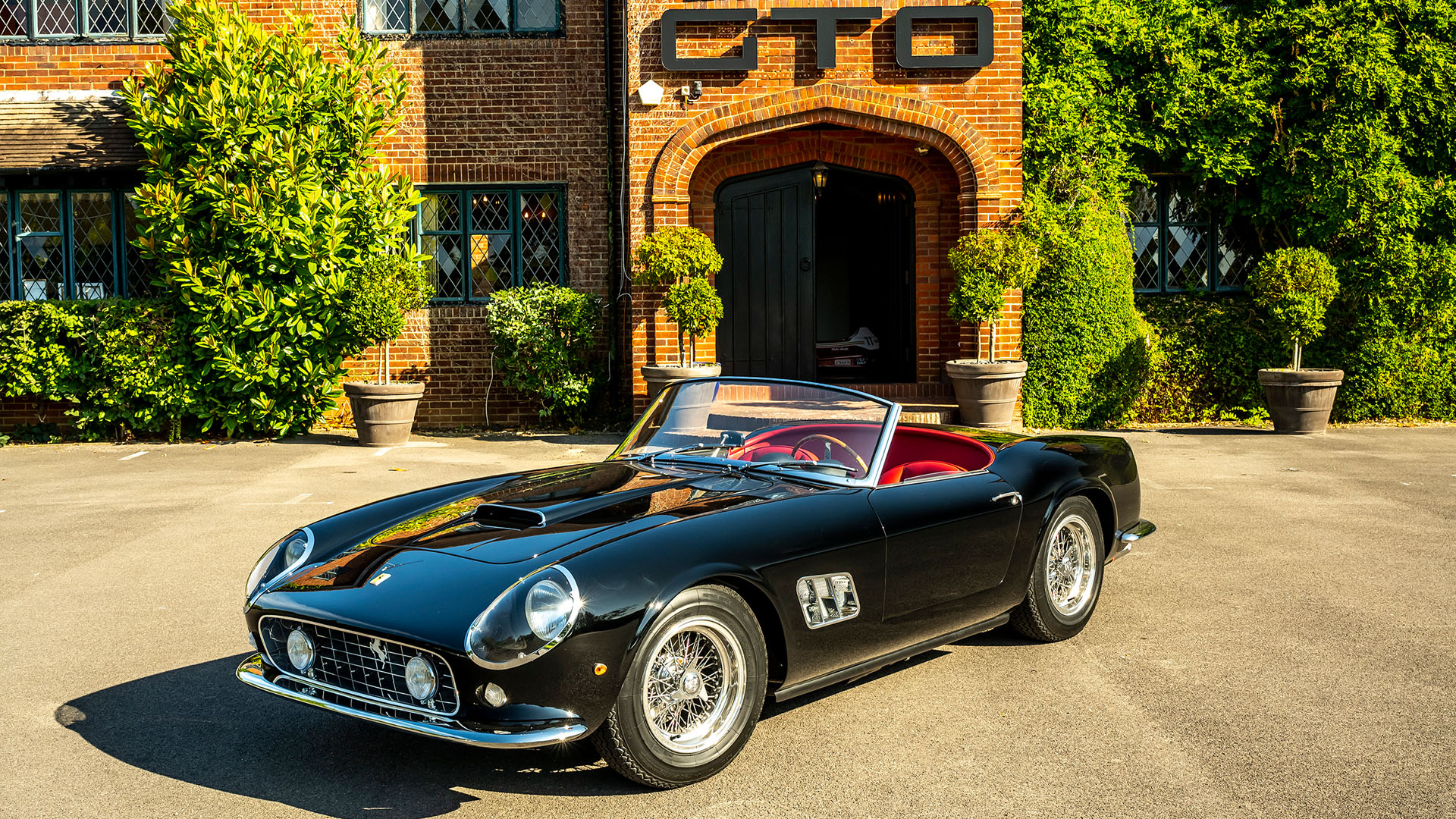 We've posted an article about GTO Engineering before when they introduced the 250 GT SWB Revival, later they also released the 'Squalo', from the Italian word for Shark, a name GTO Engineering decided on because of the shark-like styling for their all-new car, which will be a sub-1,000kg, V12-powered car, combining the looks and the feel of a classic car, but with modern underpinnings and performance, complete with a bespoke wheel and tire package in large diameter, but with a classic design.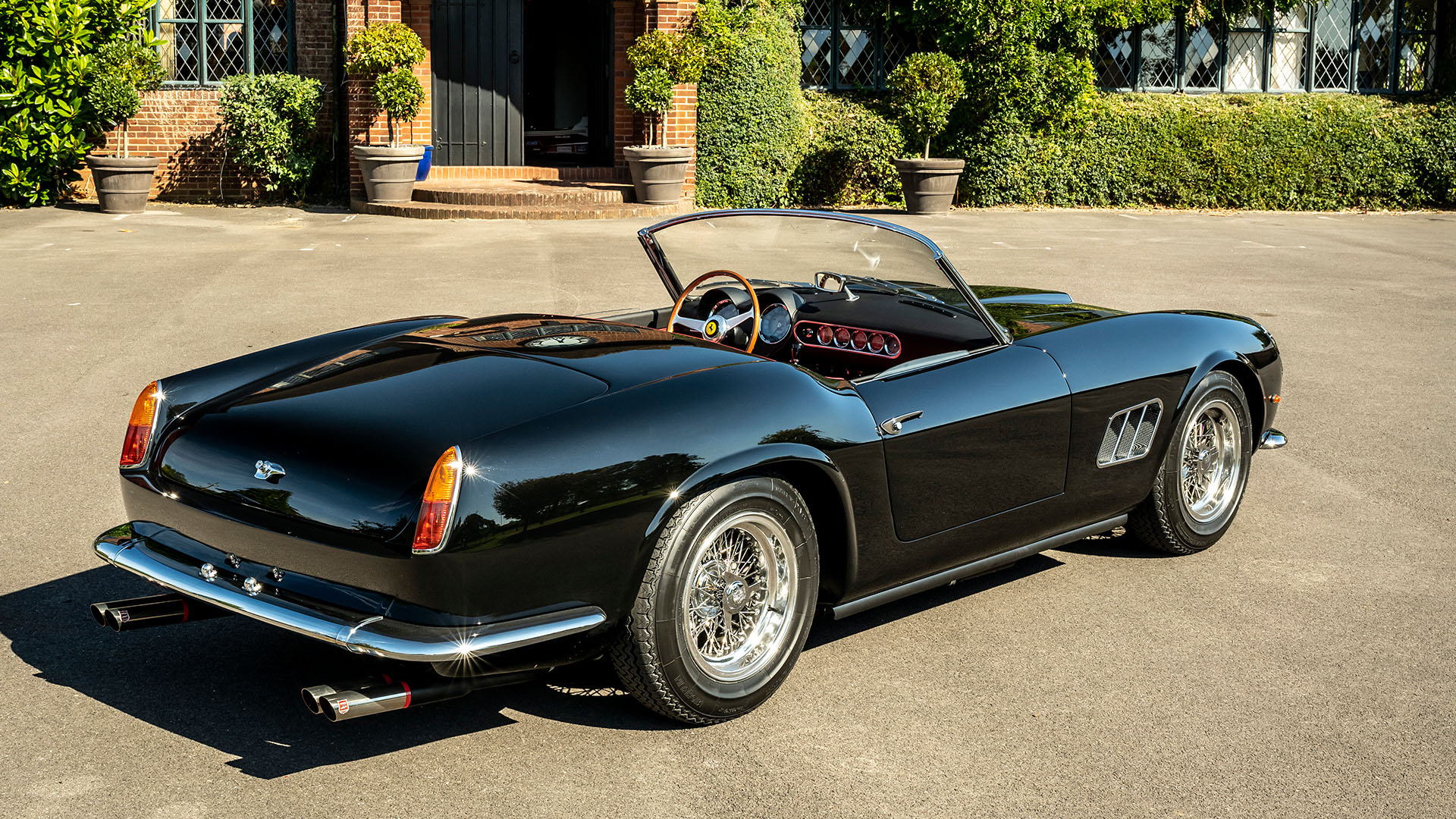 But those two cars are closed coupe models, just as a reminder, GTO Engineering also has a 250 TR Revival model available for those looking for that amazing race car version, but now they are ready to unveil what I consider the best looking of them all, the 1960 Ferrari SWB California Spyder Revival, a reincarnation of one of the most iconic Ferraris ever made, the hand-built, tool room copy based on the 1960 SWB California Spyder will make its global debut at the upcoming Goodwood Revival in September 2021.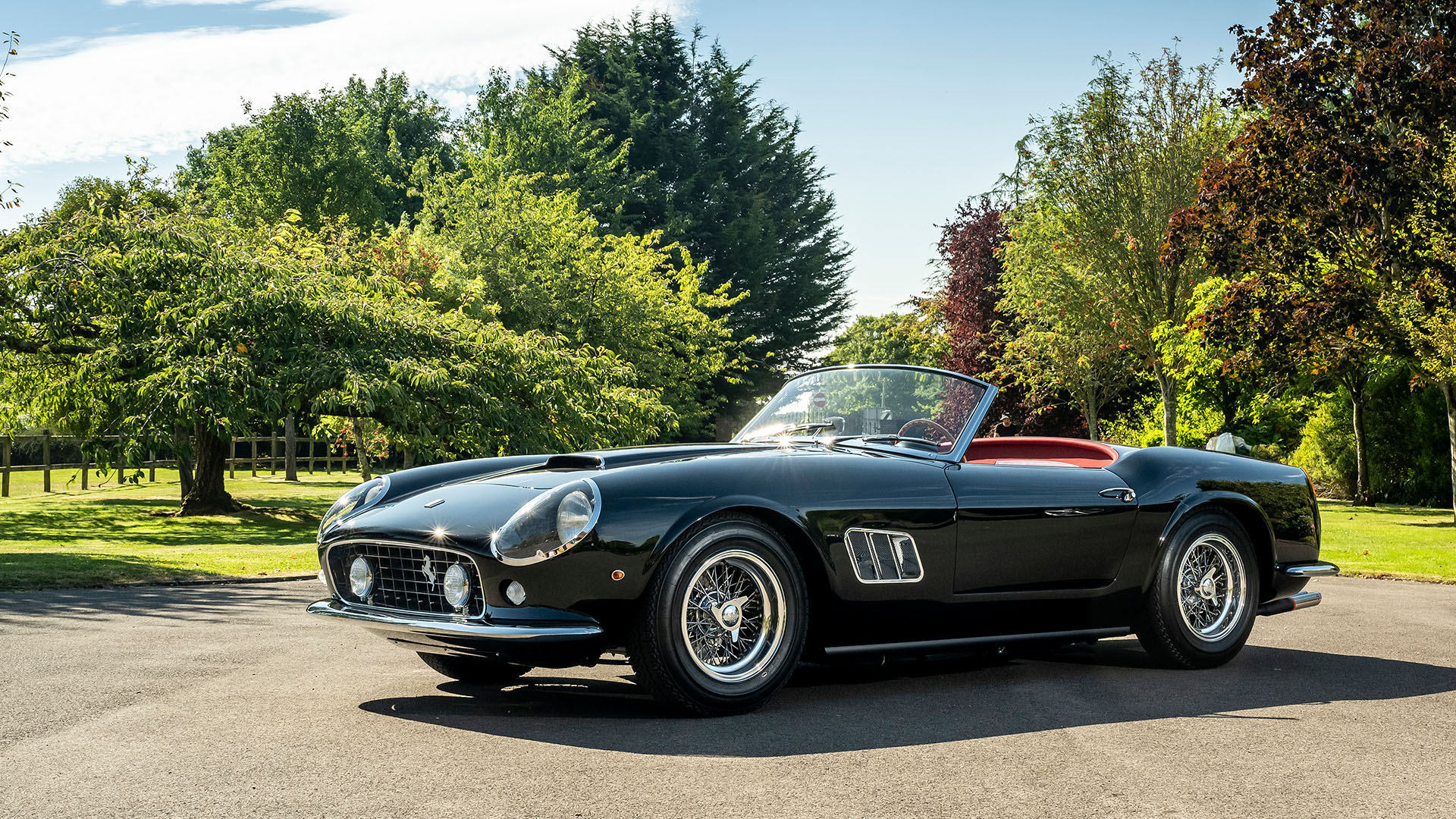 In contrast to the 108 original California Spyder built by Ferrari that can be found in collections globally in perfect factory spec as they left the gates in Maranello, this new California Spyder Revival by GTO Engineering is a bespoke build for the customer, these new cars can be fitted with an in-house built Colombo replica V12 boasting the original 3-Liter displacement, but you can also opt for an upgraded 3.5-Liter version, and if you really insist, GTO Engineering will fit a 4-Liter V12 engine in your California Spyder Revival, bolted onto either a 4-speed manual gearbox or an optional 5-speed unit.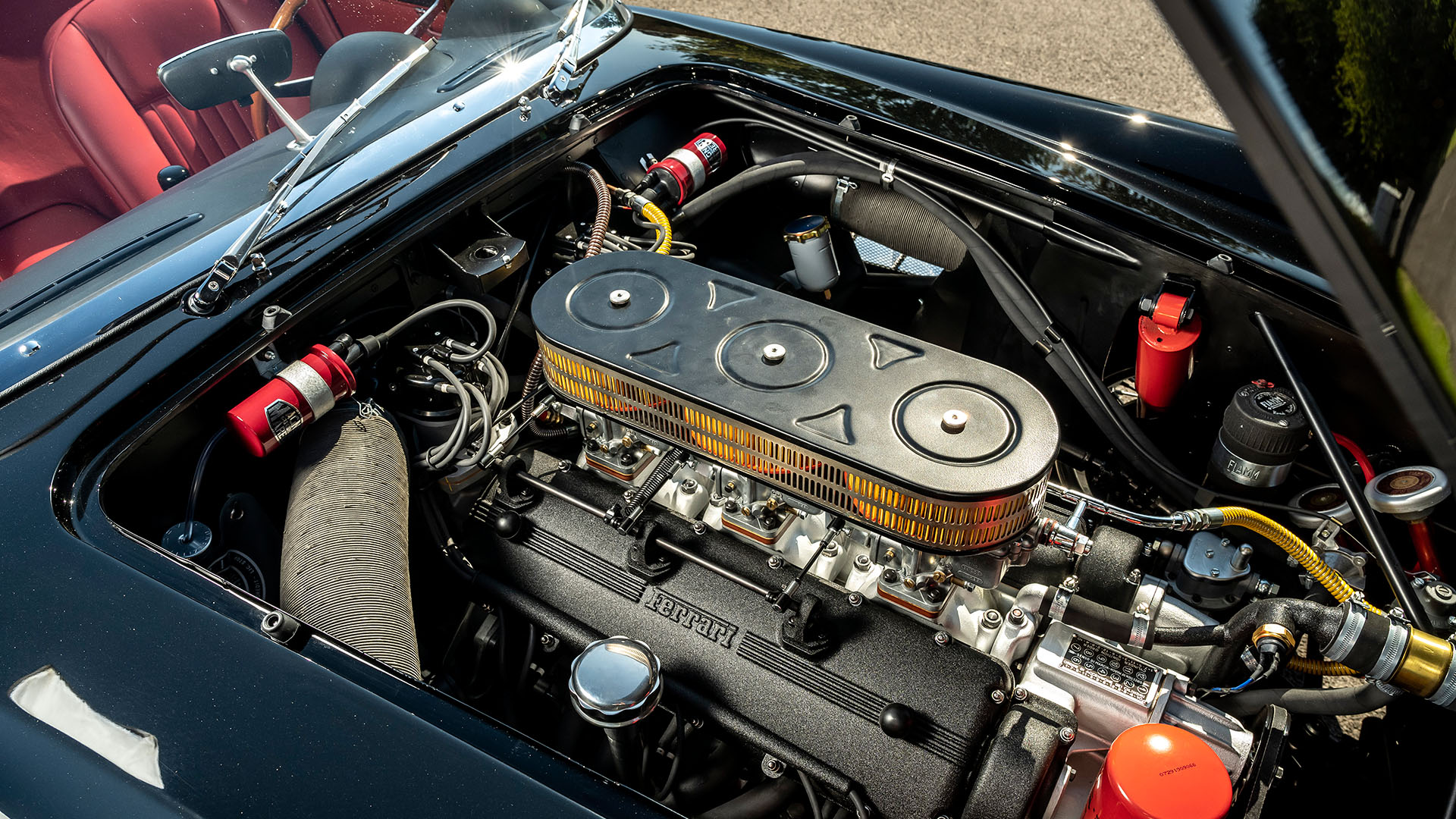 Every single unit of the California Spyder Revival is meticulously hand-built during a 1,500-man-hour process, being a topless car, special attention has been focussed on torsional rigidity, the team of specialists at GTO Engineering will continue where the workforce of Maranello left off in the Sixties, with each area of the build being better or matched in terms of quality and manufacturing standards than the sixty-year-old original.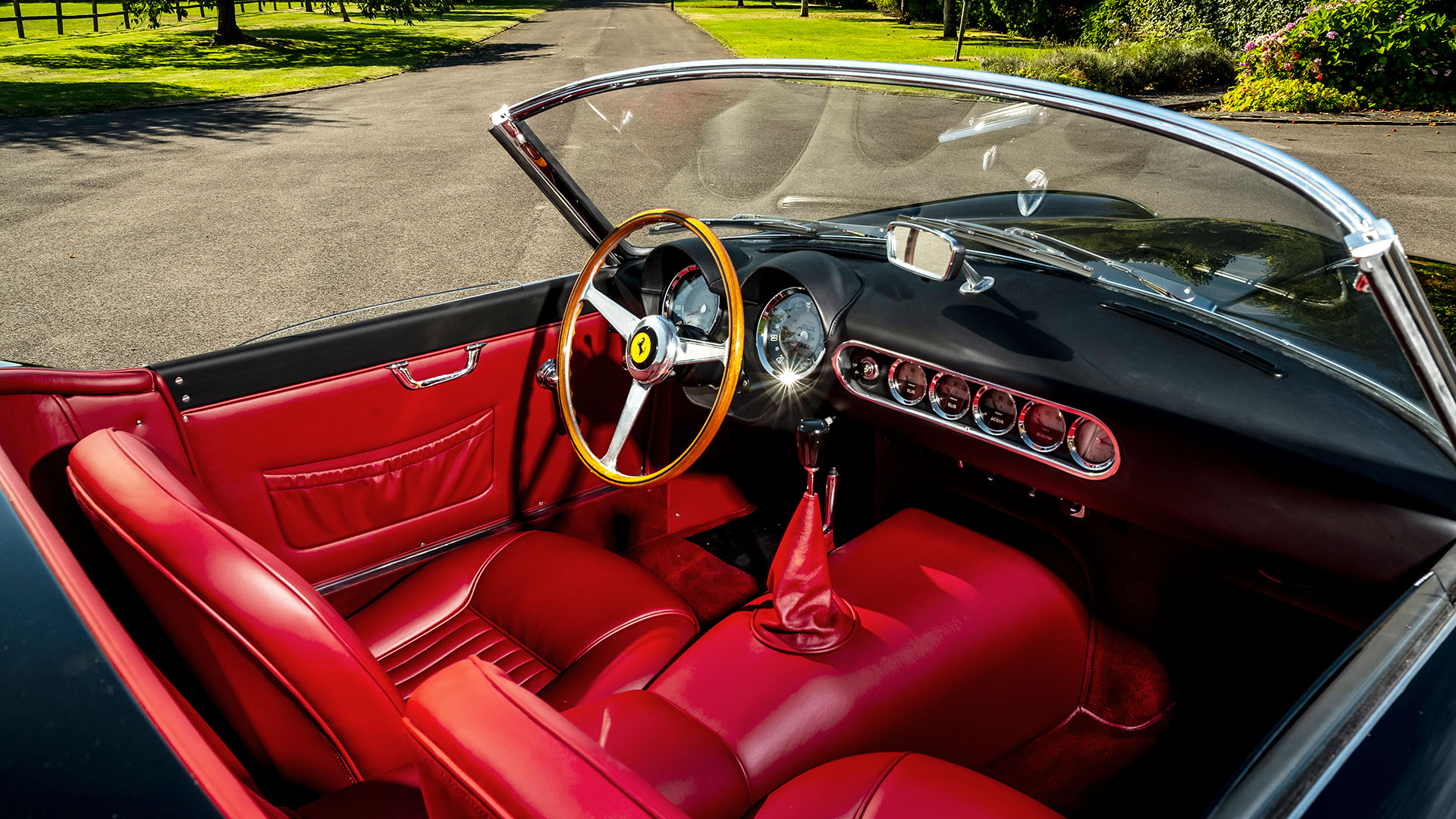 We are talking about an all-aluminum body, carefully replicated by the artisans at GTO Engineering, using in-house tooling, but the body and engine are only part of this amazing looking California Spyder Revival, the interior is another masterpiece, upholstery in the finest Italian leathers is available, and just in case the original steering wheel from the Sixties seems too large, the client can opt for a vintage-looking, period correctly styled, but smaller unit.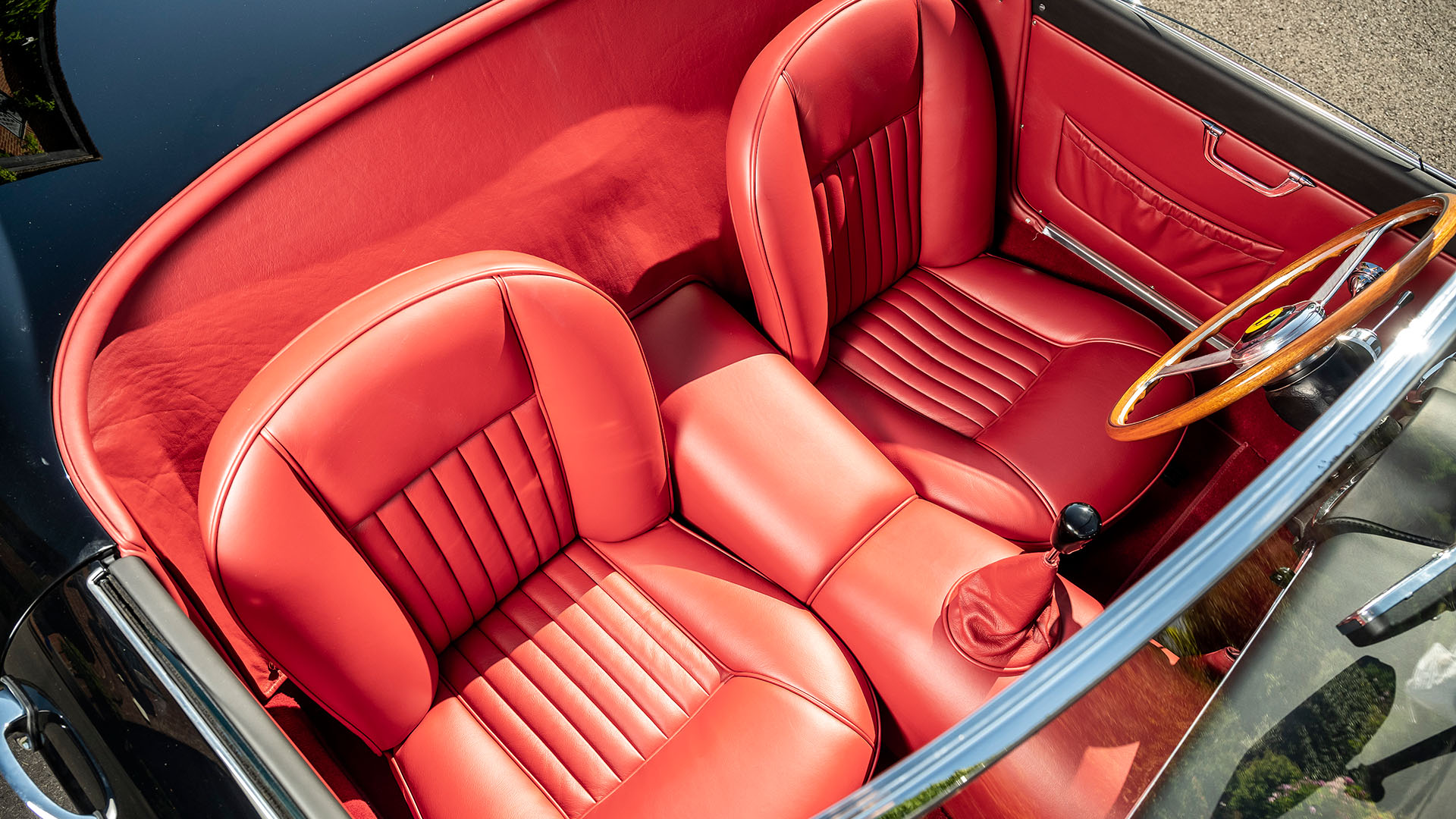 Mark Lyon, Founder and Managing Director of GTO Engineering said: "It's very exciting to be able to start talking about our latest addition to the Revival series: the California Spyder Revival. It is one of, if not, the most iconic Ferrari road car from the Sixties and it's something we've worked hard over recent years to develop, following on from the success of the 250 SWB Revival and 250 TR Revival models. The feedback from both previous and new Revival-series customers is encouraging and we're looking forward to working with more owners to create their dream car."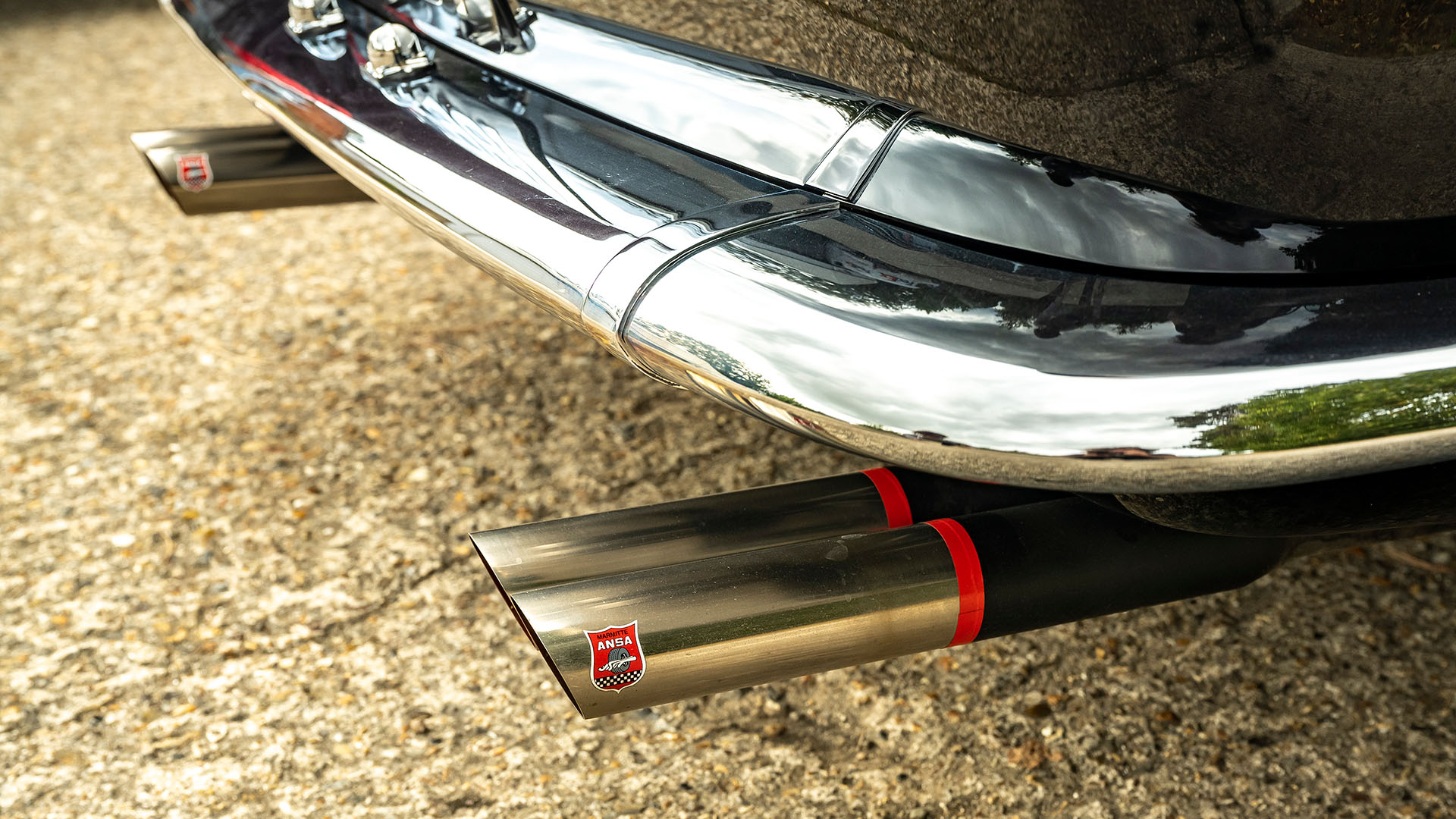 GTO Engineering is planning to deliver the first units of this amazing looking California Spyder Revival by the end of this year, within 3 months we should be seeing the first customer taking delivery of this beauty, the official press release from GTO Engineering even lists pricing, between £750,000 and £850,000 (that's US$1,040,000 to $1,177,000 at the exchange rate at the time of writing) depending on the donor vehicle and options the customer specifies as each one of these is tailor-made for that specific client, so these 'Revival' Spyders don't come cheap, but compared to the real, original Sixties ones, this is a bargain for sure.