While the Pininfarina Battista has been a known thing since the 2019 Geneva Motor Show, the reveal today of the Anniversario flipped everything on its head.
The original Battista is an achingly beautiful car, something you would expect from the design house that penned some of the most gloriously celebrated Ferrari and Alfa Romeo models of all time.
The Anniversario, however, takes lessons learned from aerodynamics and feedback from previous clients, and puts it together in a tarmac-shredding hypercar.
Using active aerodynamics throughout, as well as new aerodynamic side skirts, rear quarter blades, and a subtle double shark fin vertical stabilizer arrangement, the Anniversario is faster and more aggressive than the regular Battista.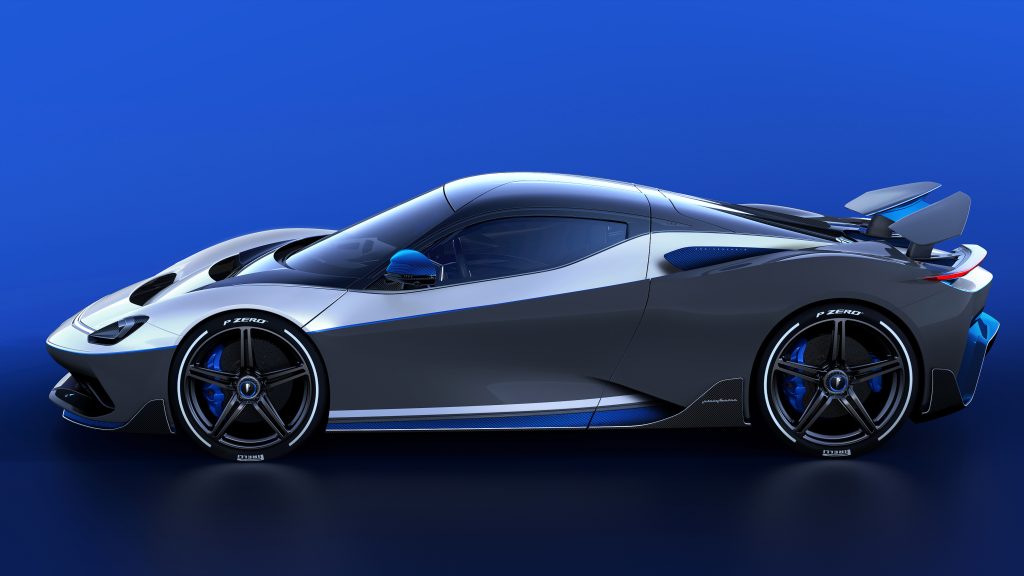 Power comes from four independent electric motors, one at each wheel, combined to create 1,900 HP and nearly 1,700 lbs-ft of torque. The battery is a 120 kWh T-shaped unit that runs along the "transmission tunnel" and behind the seats of the car, developed in partnership with Rimac.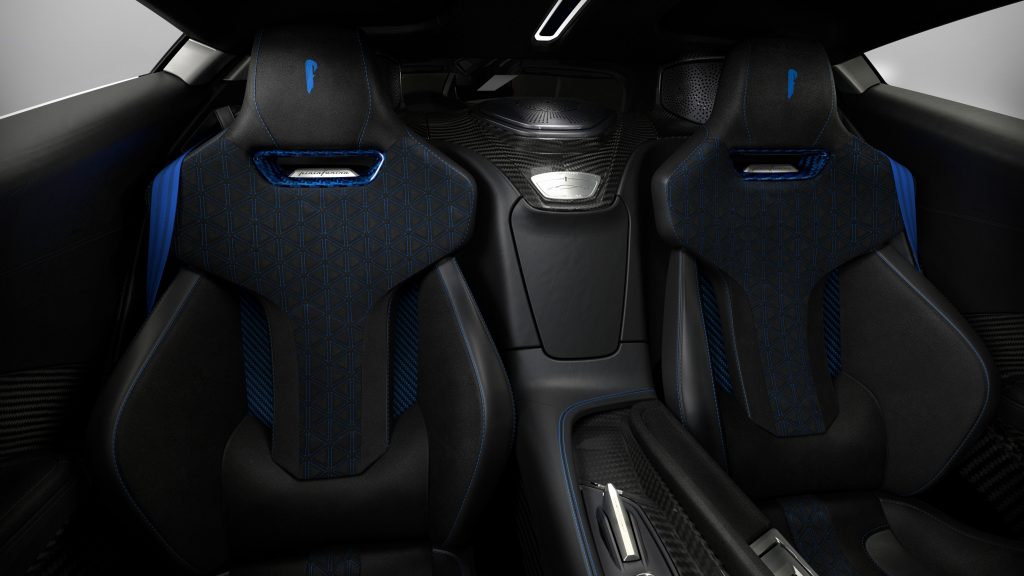 Top speed has breached 350 KPH (217 MPH), and with the use of all new aluminum wheels and new semi-slick, road legal tires developed alongside Pirelli, the Anniversario will corner harder and faster than pretty much any other Italian car.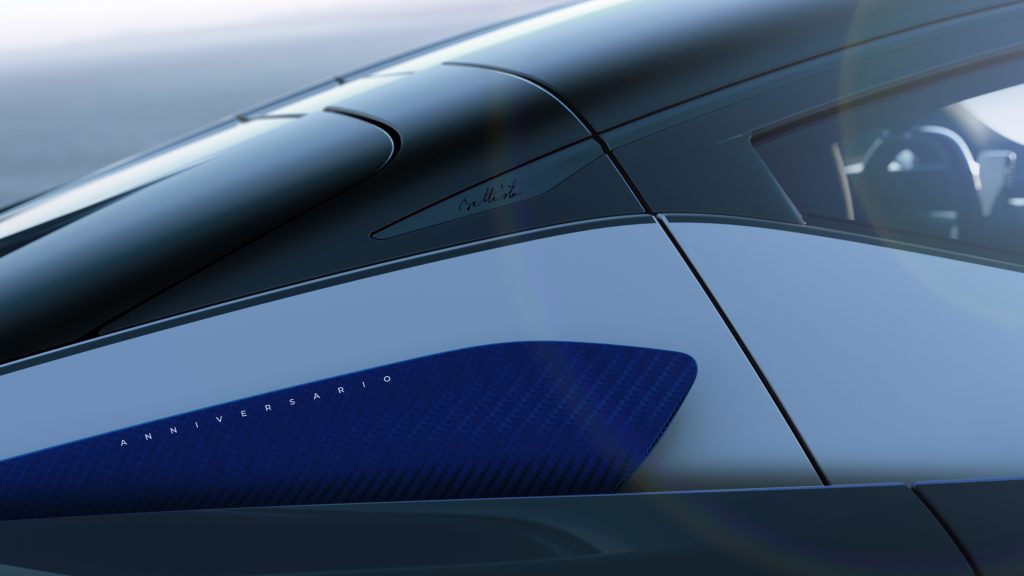 0 to 60 will take under 2 seconds, and the car will soar through 186 MPH in 11.5 seconds on towards its yet-to-be-tested top speed of over 220 MPH.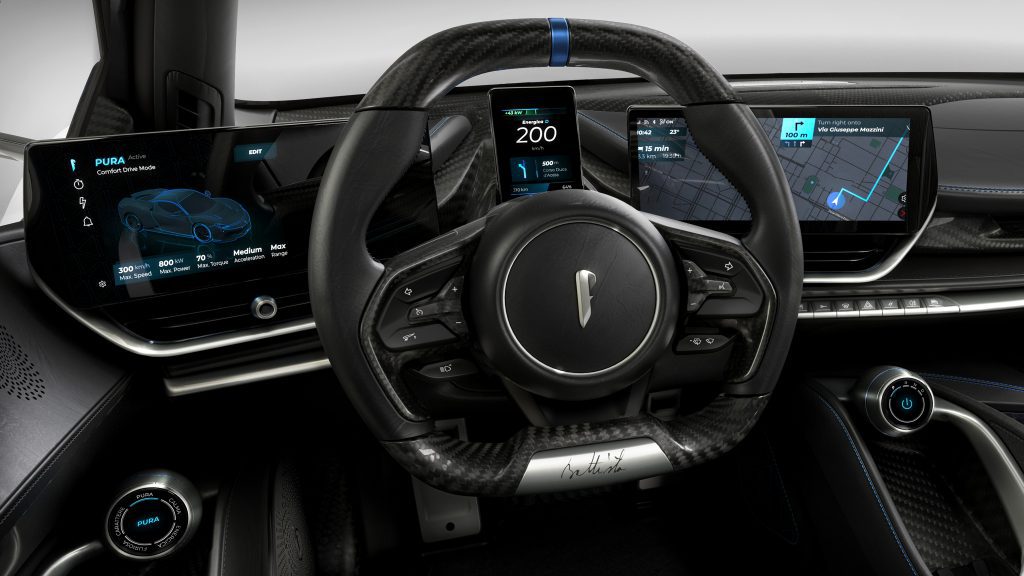 The car will take longer to build over a regular Battista, as the heritage-inspired paint, pinstriping, carbon fiber, and customer personalization is all done by hand.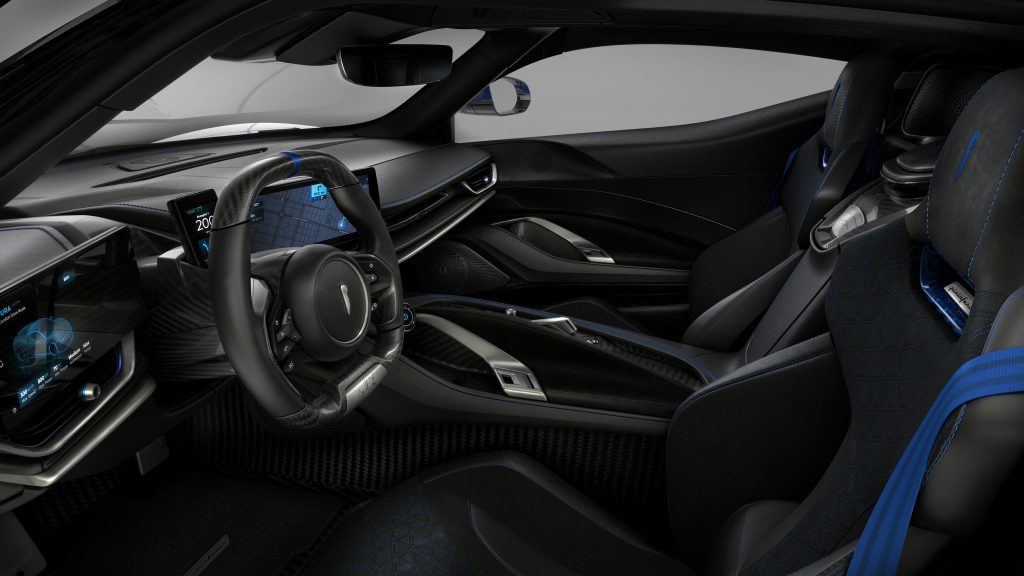 Only five Anniversario's will be built, as part of the limited run of 150 Battista's. All five have already been sold at a price that started at $2.7 million.