Expect More Hybrid Ferraris
The new range-topping Ferrari is here. It's the SF90 Stradale. The car is an electrified beastly machine. It pairs Ferrari's most powerful turbocharged V8 with three electric motors for a total power output of 989 hp. The car filters power through a new dual-clutch transmission to all four wheels, a Ferrari first. We did a deeper dive into the powertrain yesterday to give you more of the details.
While the powertrain of the car is extremely interesting, what's even more interesting is that Ferrari Chief Technology Officer Michael Leiters said the technology would be used on other cars, too. In an interview with Auto Express, the Ferrari executive said, "There will be other [hybrid] models, but with specific powertrain characteristics."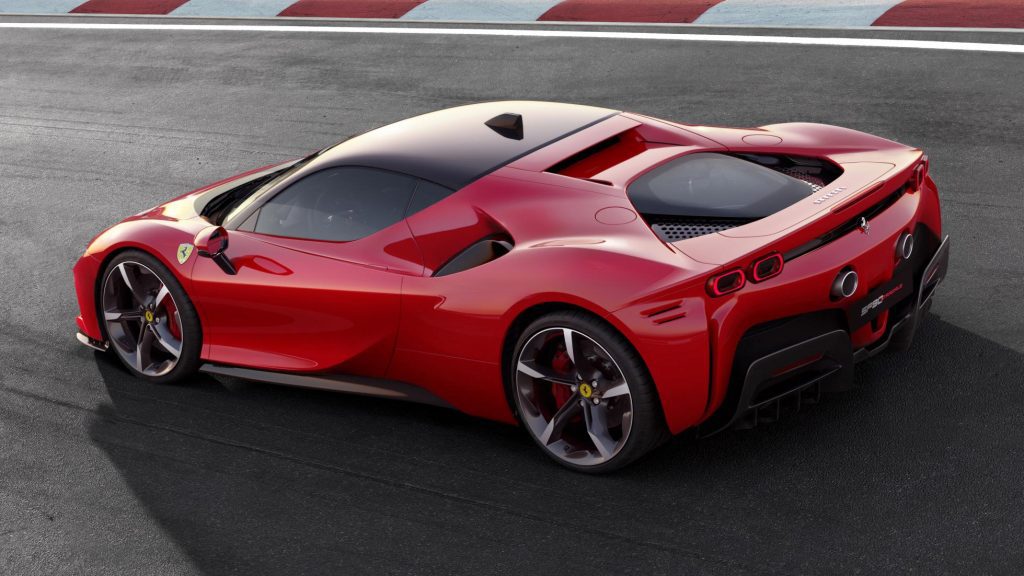 According to Auto Express, these models will be less-powerful and less-expensive models. While it's somewhat surprising that Ferrari would offer similar systems on other cars, it makes sense. The research and development was likely a huge cost for the company, and this is a way of getting the most on out if its hard work.
However, this also could lower the exclusivity of the SF90 Stradale. It will still be the top-level Prancing Horse model, but it won't be the only one with the latest and greatest technology. Auto Express said the company has confirmed it's working on a V6 engine for lower down in the lineup, we would assume that is the engine Ferrari would integrate into the hybrid setup. We'd love to see a rebirth of the Ferrari Dino as a hybrid model, but at this time, there's no indication that will happen.