As part of the recent "Green Promise" that many car manufacturers are heading for, we all know that the most powerful, fastest, extreme, and best handling supercars and hypercars of the near and distant future will be electric. Bugatti Rimac has been formed as part of that promise, and Porsche has a major stake in the company through both its own investments and through its parent, Volkswagen Group.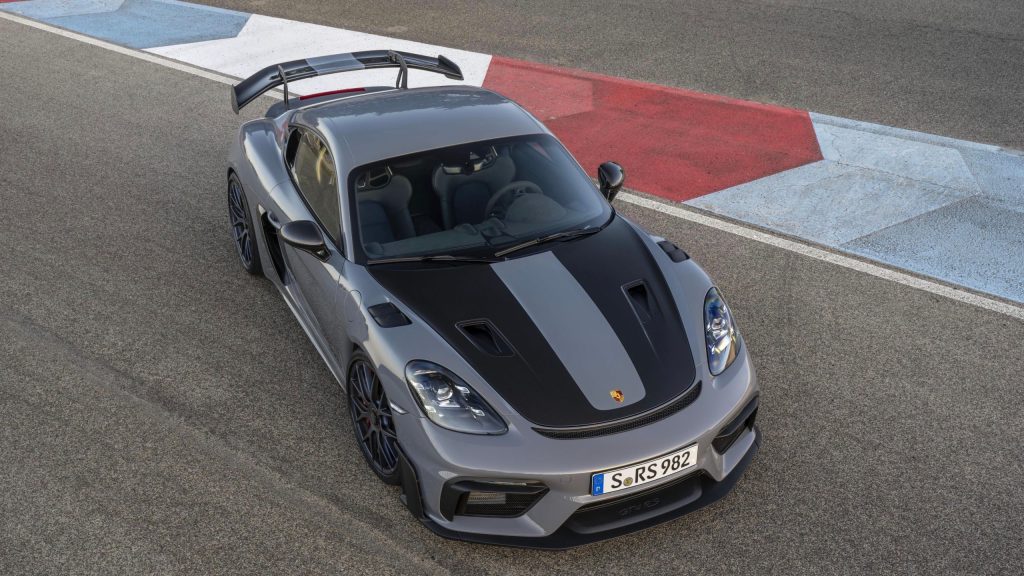 This is not to say, however, that Porsche is going to quietly shuffle their engines that run on recycled dinosaurs into the storage room, however, not at all. Instead, they've turned around and let the GT department, their skunkworks team, at Stuttgart go slightly (read: completely) insane. The result is a $145,000 USD Porsche Cayman that carries a 4.0L flat-six engine from a Type 992 GT3 with the wick turned up to 11, has exhausts with the bare minimum of baffles to pass road legality making it the loudest Cayman ever made, and can keep up with a Lotus Exige in terms of handling.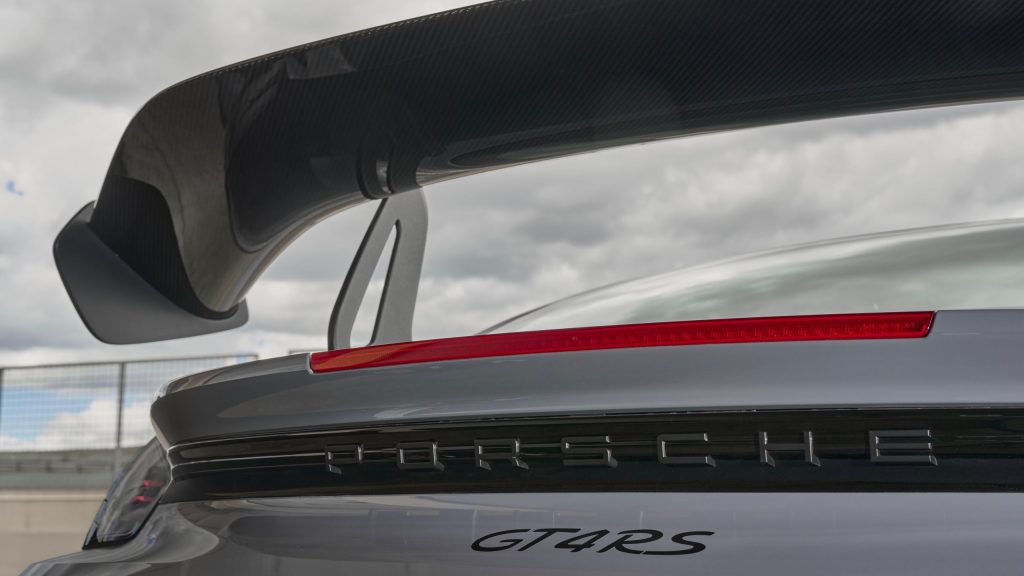 The new Cayman 718 GT4 RS, according to Porsche themselves at least, is not meant to be a track monster. It certainly can be, and there is a customer-spec version of the GT4 race car coming in the GT4 RS Clubsport, dedicated to track only use. This beast is meant to be an "experience," a car that makes the driver become part of the machine, the two symbiotically working together to scream bloody murder out those nearly direct-port exhausts and catapult the car to the horizon as fast as possible.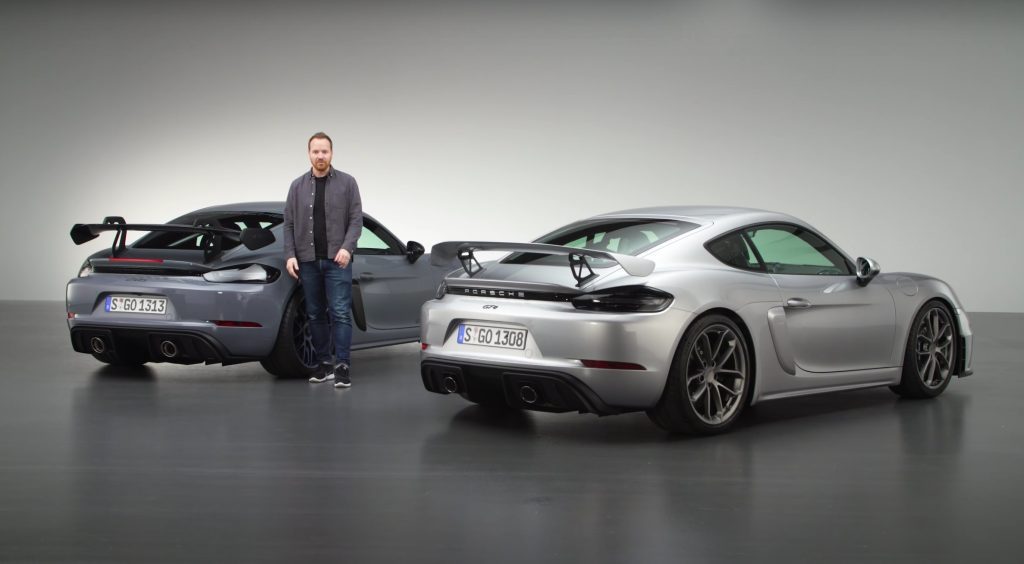 Sure, it can lap the Nurburgring's famous Nordschleife track in 7 minutes and 4 seconds. Sure, it has unbelievably good handling and its aerodynamics are machined and tuned to precision German standards. But by letting the GT department off the leash, they've also made, as Top Gear describes it in the video below, a car that is steeped in the highest levels of "engineering nerdery."
Our take? While there are still petrol-powered engines around, Porsche should let the GT department off the leash more often, if this is what results from the German equivalent of going mental!