The famous Goodwood Festival of Speed closed its doors on Sunday, but not without an amazing victory for the McLaren 720S GT3X, taking the win at the top of the leaderboard of the Timed Shootout Final with a time of 45.01 seconds, over a second faster than the runner up from the competition. The impressive McLaren 720S GT3X has been developed by the motorsport division at McLaren, the McLaren Customer Racing department was able to create a special race car that didn't need to adhere to regular racing regulations like the 720S GT3 that has to comply with FIA GT3 rules.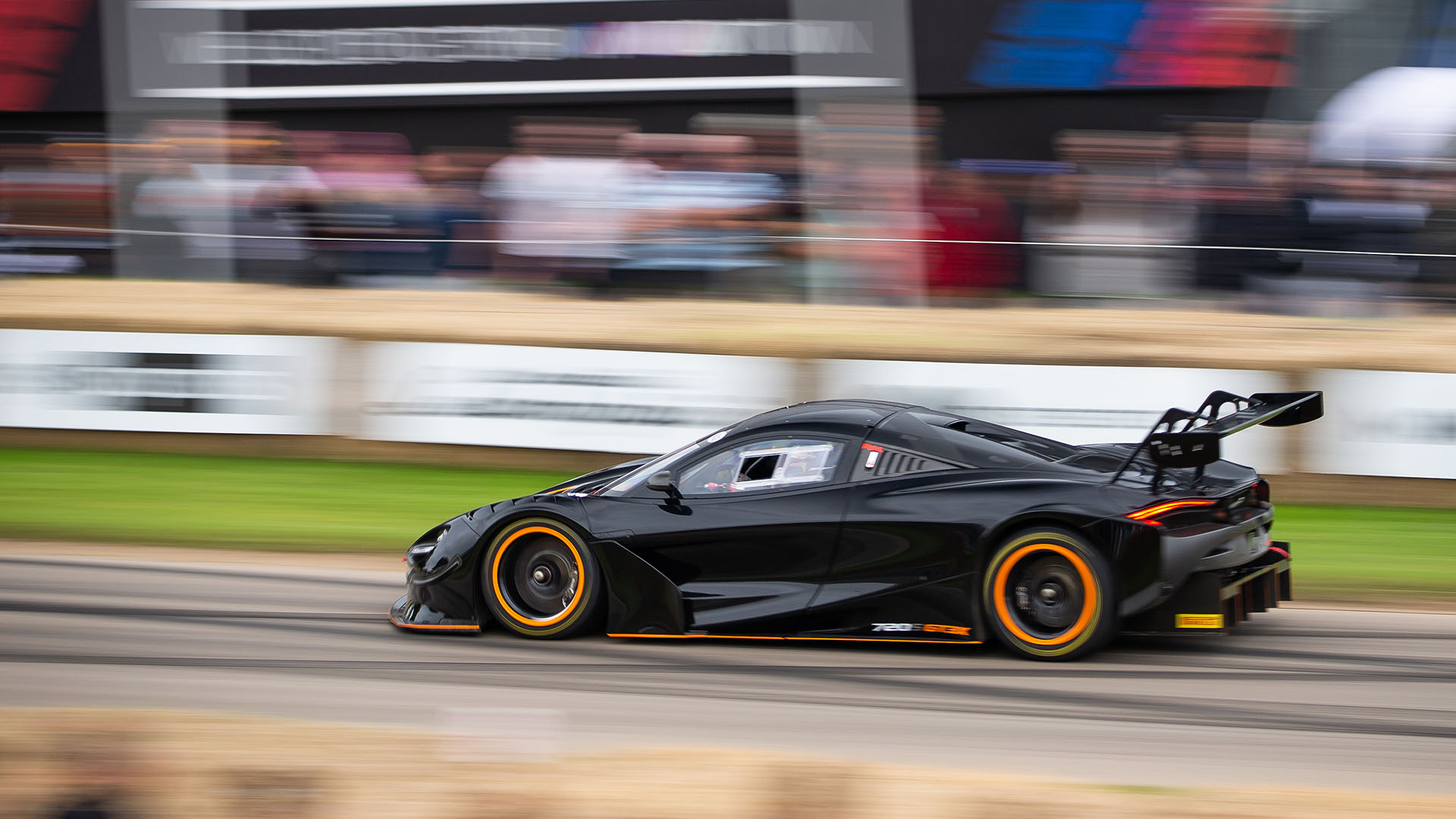 For the 1,210 kg GT3X, the hand-built, 4.0-Liter V8 twin-turbo engine delivers 720 PS, but has 30 more PS available at the push of a button, without having to deal with regulations, the 720S GT3X is a true performance-optimized evolution of the bespoke GT3 racecar. The aerodynamically optimized body has been developed using 'Computational Fluid Dynamics' (CFD) combined with F1 wind tunnel testing, which allowed McLaren Factory Driver Rob Bell to put down this amazing time at Goodwood.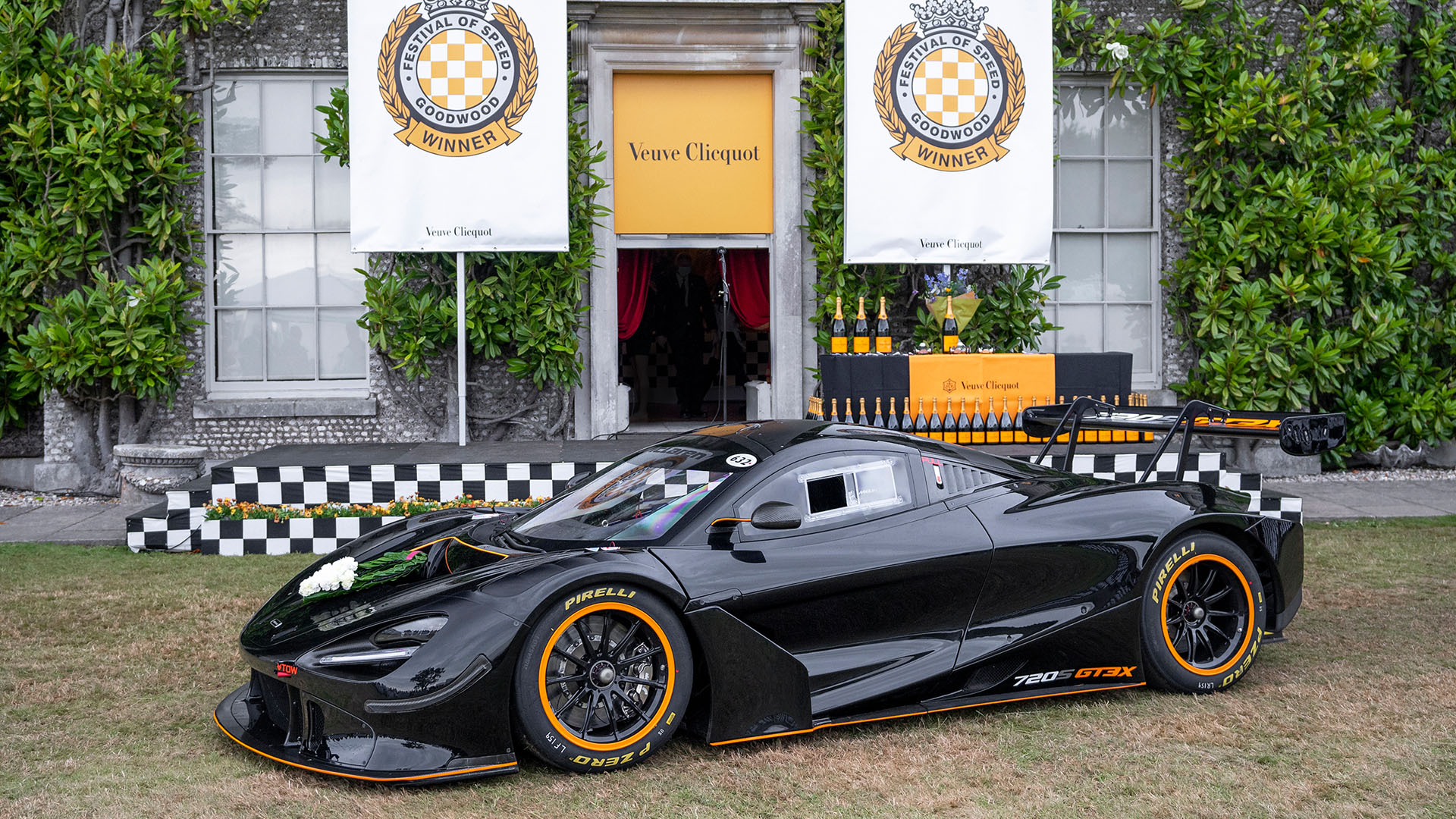 Do keep in mind this amazing McLaren 720S GT3X can't be ordered at a regular McLaren dealership, you will have to turn to one of only 11 official McLaren Motorsport Retailers worldwide, as part of the purchase and ownership package, McLaren Automotive can provide dedicated technical track support for each owner. This program is carried out by the customer support engineers from the in-house McLaren Customer Racing division – the team that has designed and developed the model alongside the 720S GT3 global customer race program.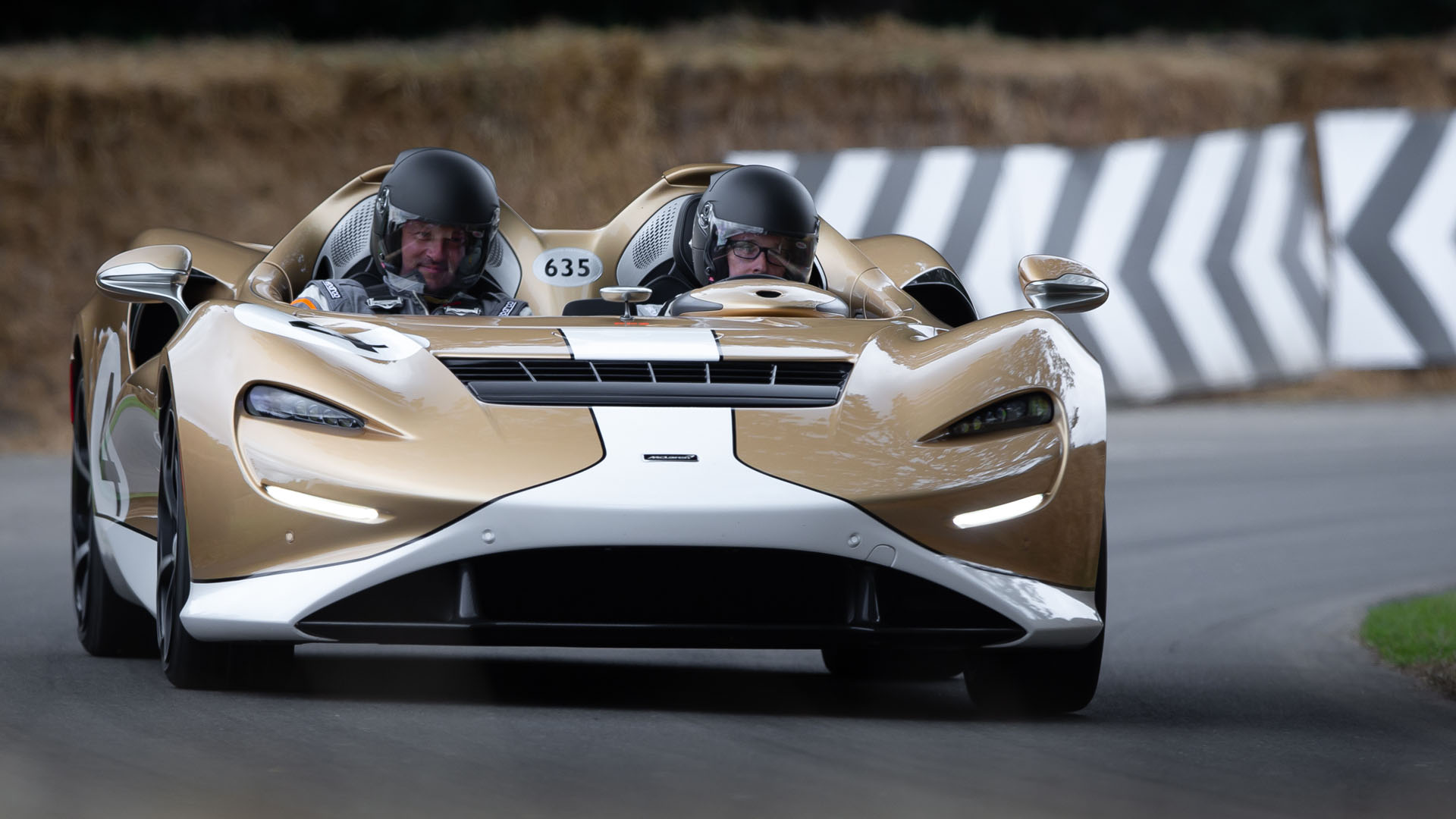 But McLaren came along with several more cars aside from their black 720S GT3X, for instance, McLaren Chief Test Driver, Kenny Bräck took the wheel of a stunning gold painted McLaren Elva for several stints on the hill climb circuit at Goodwood, something the thousands of visitors convenience as the highlight of their visit, seeing the cars on display in the Supercar paddock is nice, but seeing those priceless exotics and hypercars being driven at speed during the hill climb is why Goodwood became the largest event of its kind.
And McLaren had yet another highlight at Goodwood, the brand new McLaren Artura made her dynamic debut at this year's Festival of Speed,  the bright blue Artura was also driven hard during the hill climb, but also drew a lot of attention at the McLaren stand in the paddock, joined by a GT, a 765LT and a 620R, the latter two being piloted by Bruno Senna.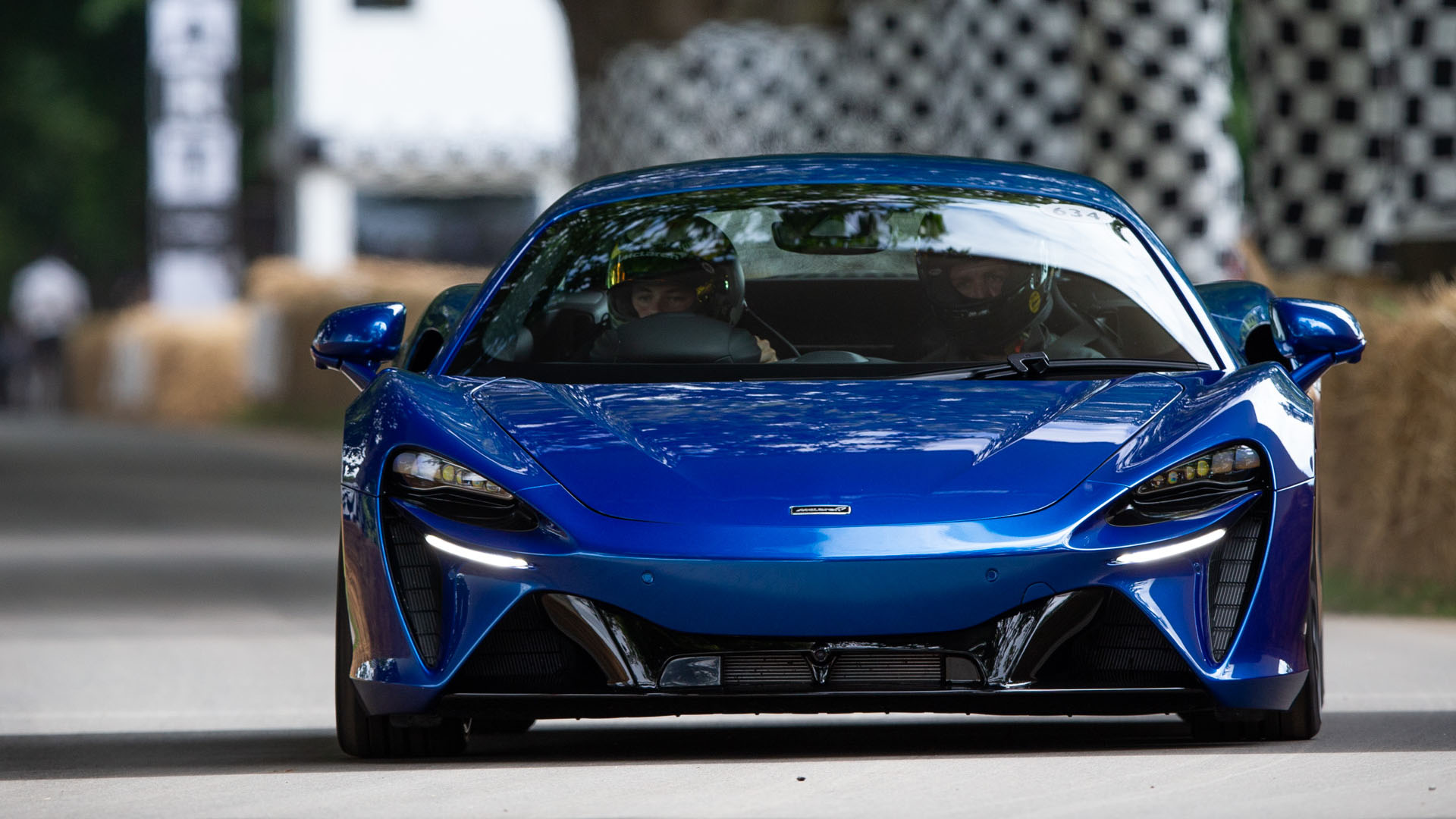 "Winning the Timed Shootout Final was the perfect end to an excellent 2021 Festival of Speed for McLaren. Rob Bell drove magnificently, showcasing the outstanding capabilities of the 720S GT3X to great effect in mastering the challenging Goodwood Hill. And with so many of our cars on display and in action – including the all-new Artura making its public dynamic debut and the remarkable Elva – this was a wonderful opportunity to meet customers and fans face-to-face once again and celebrate all things McLaren."
Mike Flewitt, CEO, McLaren Automotive