The Bugatti Chiron has passed its production halfway point, starting into the final 250 cars of the 500 originally provisioned for. Keep in mind, this doesn't include specials like the Divo, the Chiron Noire, or the Chiron Pur Sport.
As such, a documentary by WELT, a free YouTube documentary channel, which explores the building and testing of each individual Chiron seemed in order. And with an engine as large as the one in the Chiron, it's fascinating how almost the entire car is built around it.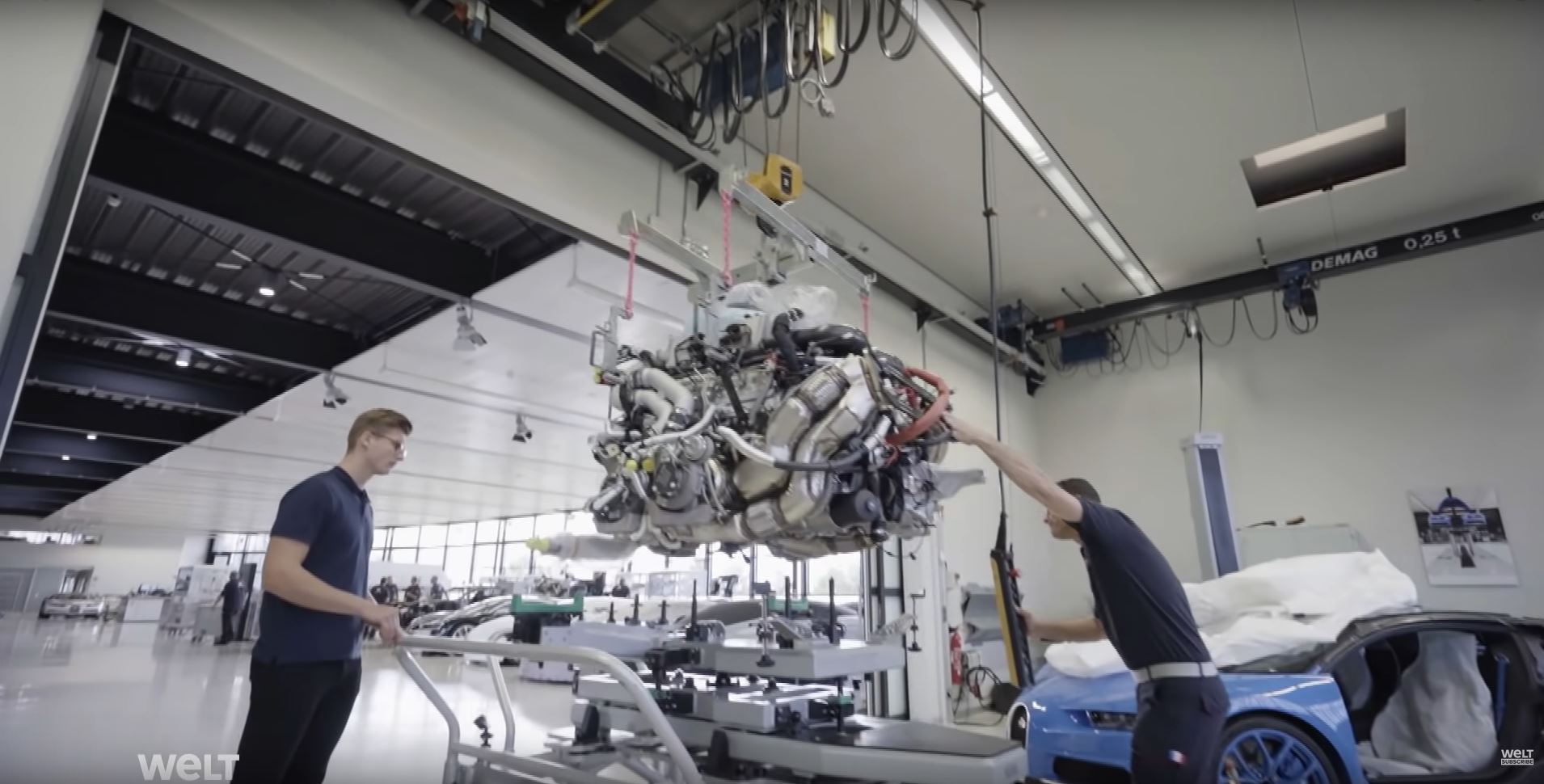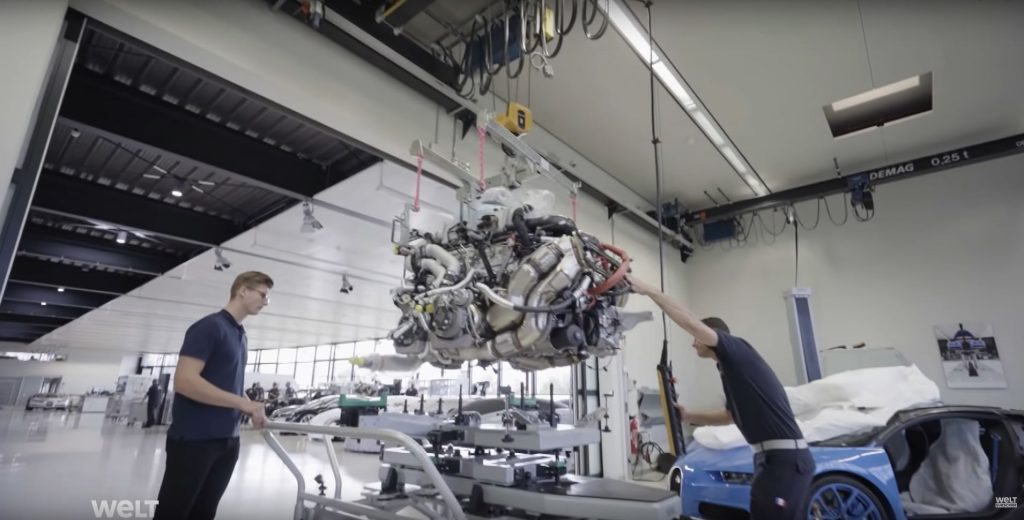 While this documentary is 50 minutes long, it is well worth a Friday evening or even Saturday afternoon watch.
What is particularly interesting about the way that the Chiron is built is that, as is demonstrated in the documentary, the full car doesn't even start to look like a car until 80% of the build is done. This is because the chassis is built in two separate pieces, split at the firewall behind the driver's seat.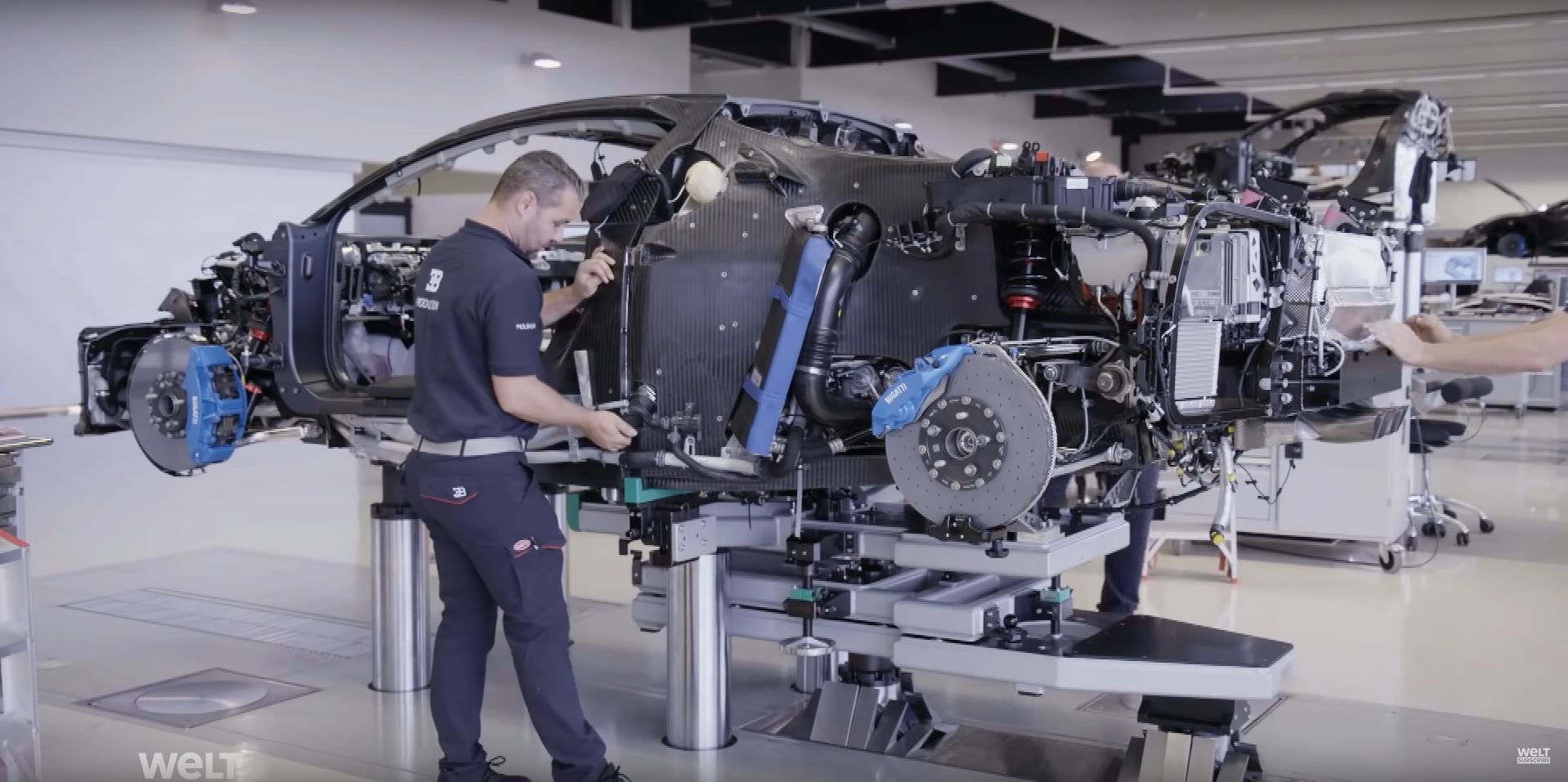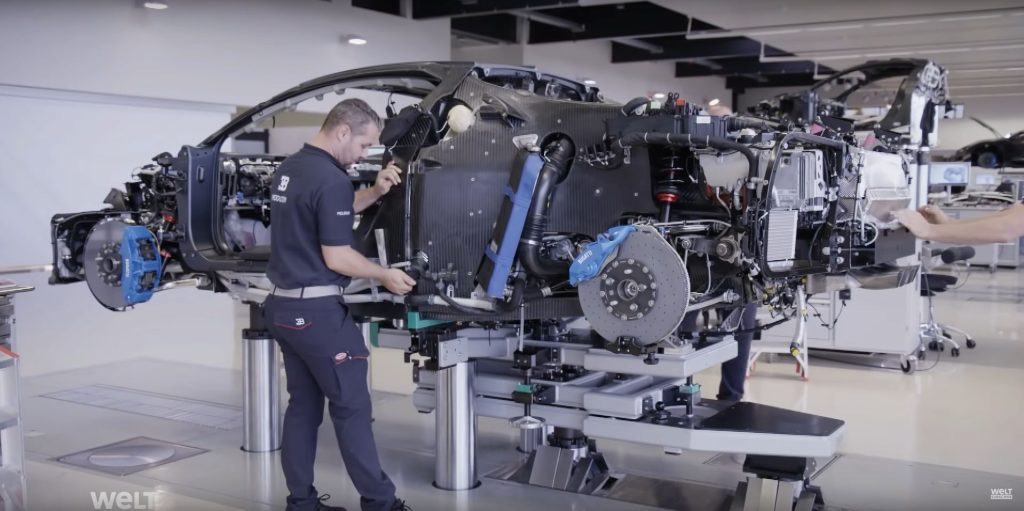 This is possible through the fact that with carbon fiber, the safety shell around the cockpit is its own monocoque. The engine bay, air intakes, and all components rear of the driver becomes a sub-assembly, bolted and epoxied to the back of the monocoque. A similar style of body is used in a lot of motorsports, including Formula 1 and Le Mans Prototype 1 cars.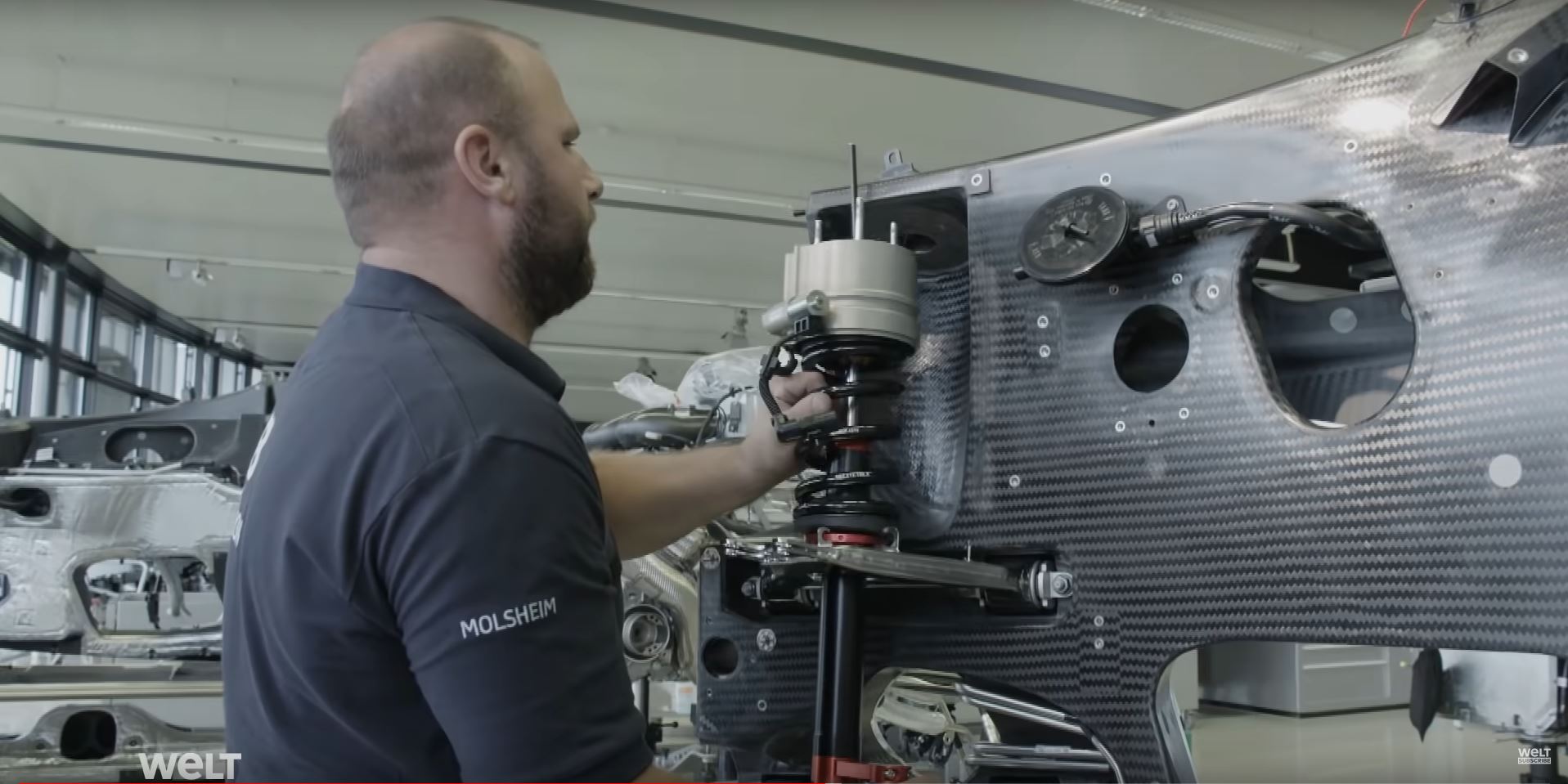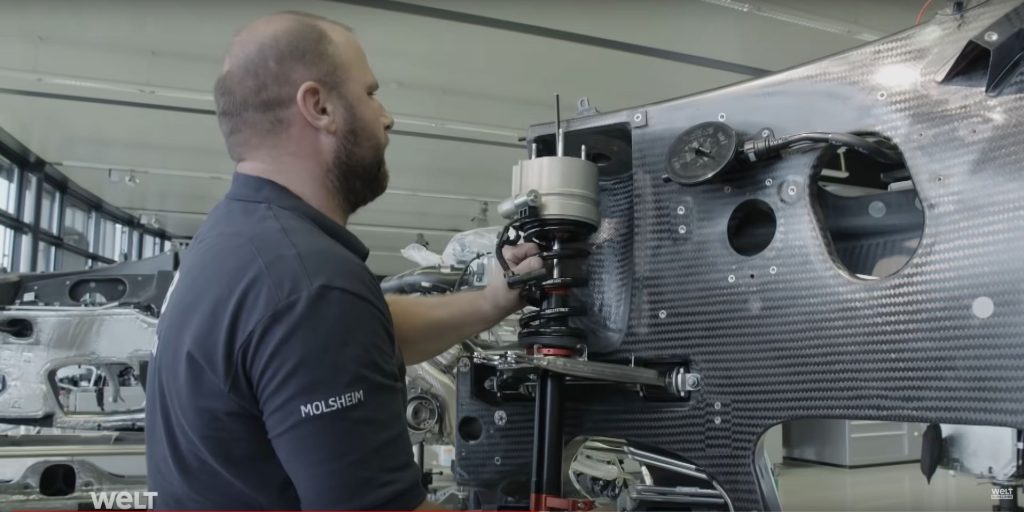 This body style and technology is a direct descendant of VW's motorsports endeavors, especially Audi and Le Mans. The horrific crashes of two Audi R18's at Le Mans 2011, one with Alan McNish and the other with Mike Rockenfeller, demonstrated how the survival cell remains intact while the body and sub-frames disintegrate to disperse the maximum amount of kinetic energy.
Also, because of the peak power and performance of the car, Bugatti themselves had to design, engineer, and assemble their own special all-wheel-drive dynamometer, as no commercial solution could handle the sheer power the car puts down. It also has probably the most robust retention system, which is a full four wheel support rigid structure, bolted to the wheels so that the car will not, in any situation, leap off the rollers.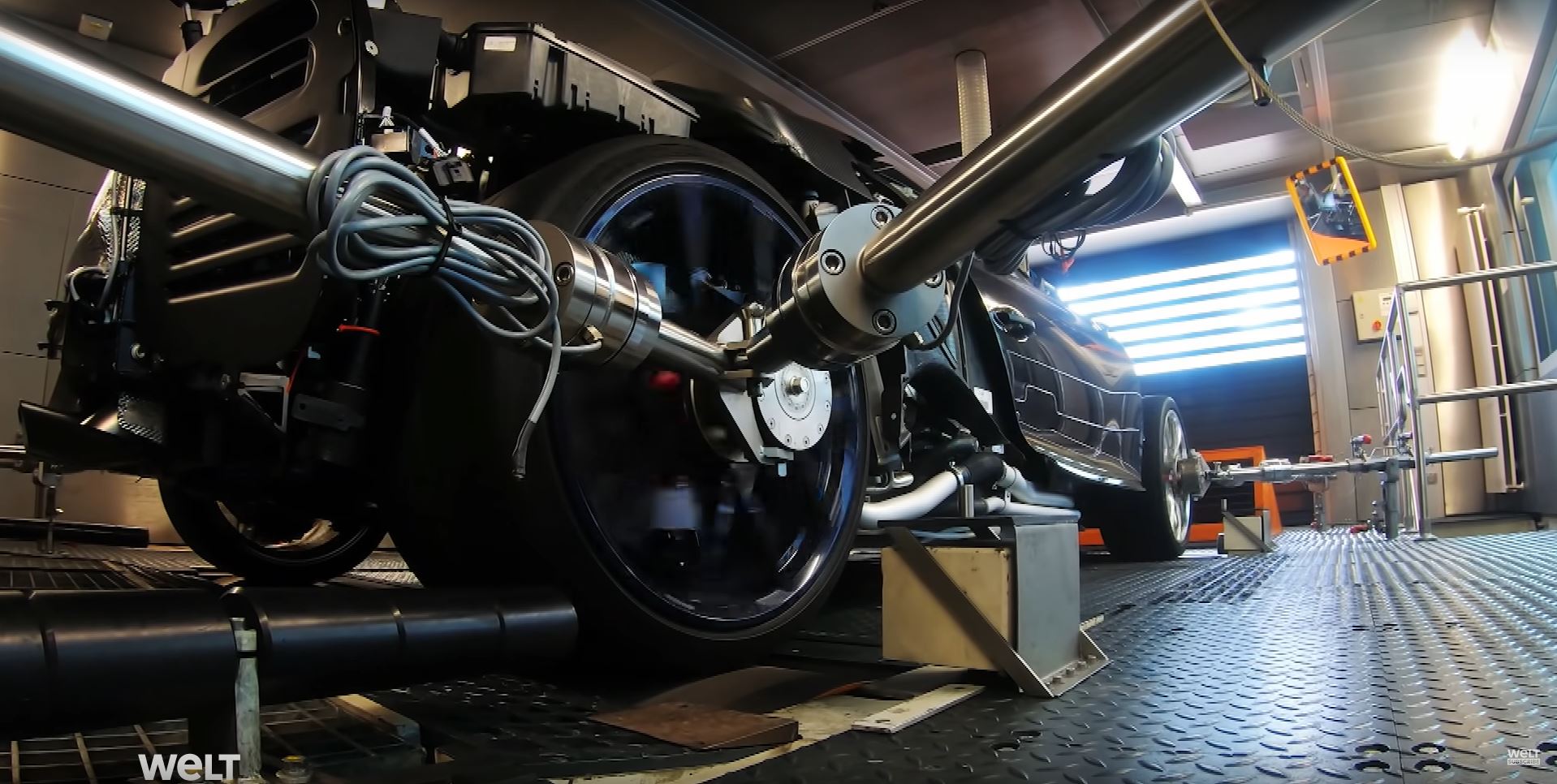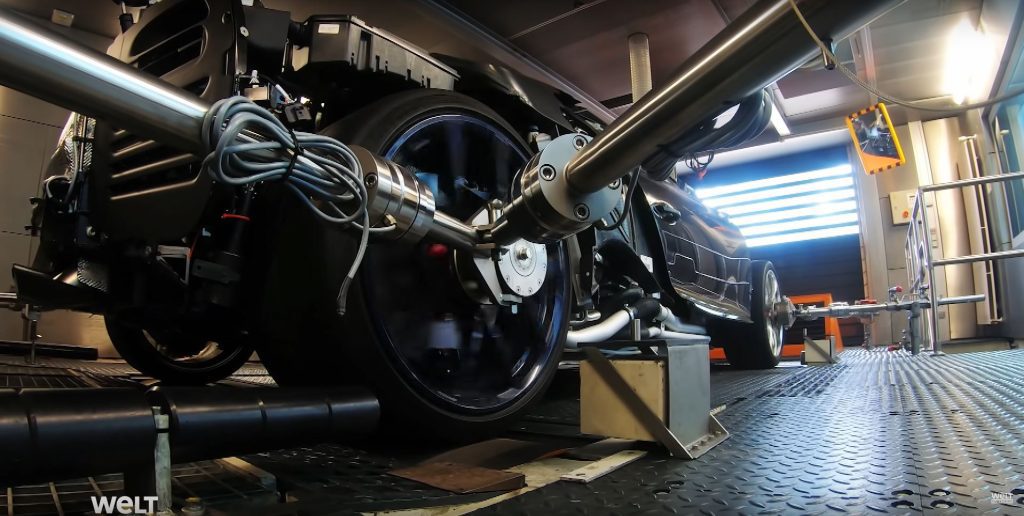 There are a few surprisingly interesting things about the engine as well revealed in the documentary, but if we explained everything in this post, well, you wouldn't need to enjoy the documentary. So grab a cup of coffee or tea, a light lunch, and spend 50 quality minutes learning how one of the most powerful cars in the world is made.