Once again, one of Supercars.net's favorite YouTubers has pulled out another gem from his archives.
19Bozzy92 has been a reliable and amazing source of high quality, pure sound car videos for years now. Over the weekend, he compiled and released recordings he had made in his backyard at Monza of the Ferrari 488 GTE (2016 model) and 488 GTE EVO (2018+ model).
Both models are powered by a lightweight, 4.0-liter aluminum block V8 with a pair of turbochargers strapped to it. It produces a restricted 600 BHP in Le Mans spec, although it is capable of producing upwards of 680 BHP if the regulations for the race it enters allows for it.
If those specs sound familiar, it's because the engine is a reworked racing variant of the one that was installed in the Ferrari 488 GTB.
It also features a hydraulic single-clutch sequential transmission, developed in house at Ferrari. It is capable of shifting, albeit quite violently, in under 50 milliseconds, and combined with the racing ECU, will auto-blip the throttle on downshifts faster than any driver could.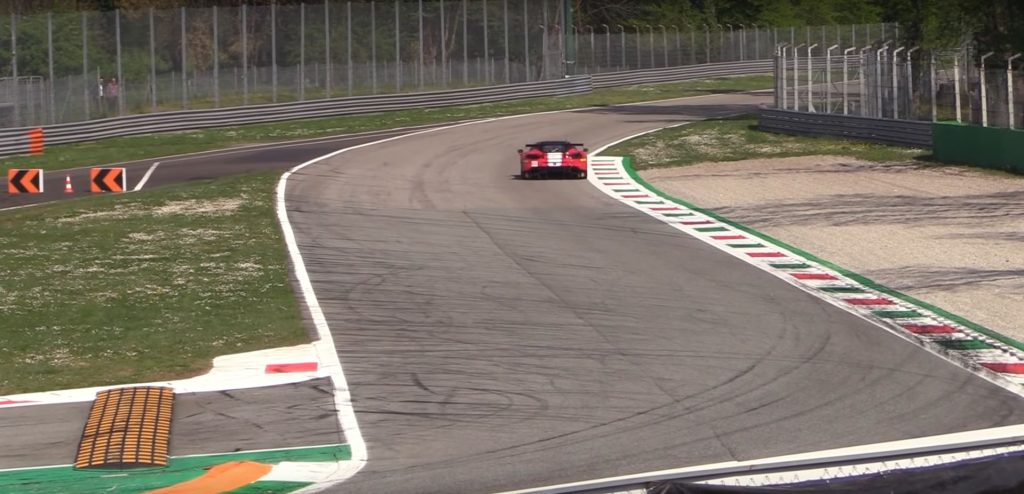 The 488 EVO saw an introduction of minor underbody and side skirt aerodynamics and a slightly reshaped rear diffuser. It also updated the transmission to an even faster unit, capable of sub-40 millisecond shifts, and brought a new dash, roll cage, and interior package that made the car stiffer.
No matter which version, however, hearing the twin turbos fluttering away off throttle, and the traditional Ferrari scream at high revs from the V8 is just a joyous thing. It also has a bit more personality, in the view of some of our staff, than the 458 GT2 it replaced, with a better soundtrack and better all-around lines.