In The Market for a $200,000+ Car? Here's Our List of Ultimate Dream Cars You Can Buy Today.
Updated: August 2018
Are you in the market for $200,000+ car? Are you thinking about luxury or sport or a combination of both? Maybe a two seat missile coupe or open top tourer? It is a lot to think about. Big decisions like this require some expert help. Ever since we published our Best Sports Sedans You Can Buy post, we've been inundated from readers to extend the recommended lists to other categories and price points.
There is a surprising amount of choice at this rarified level and the reality is that when you're looking at cars over 200 000 dollars, just about all of them are amazing. Clearly we are supercar fans so our list of the best $200,000+ cars you can buy has a bit of a sports car and performance angle to it.
We found a few luxury cars with every amenity you could imagine and performance to drag their 5,000-pound bodies to ludicrous speeds. Top down fun was easy to find with several jaw-dropping convertibles that give their sibling coupes a real run for their money.
Uncompromisingly designed and unabashedly exclusive, the best $200,000+ cars also offer us a glimpse into the future of the auto industry, showcasing technologies and design elements that might soon make their way onto mainstream dealer lots.
Take a glimpse at our picks of the best cars you can buy today for more than $200,000.
Other Popular Buyers Guides: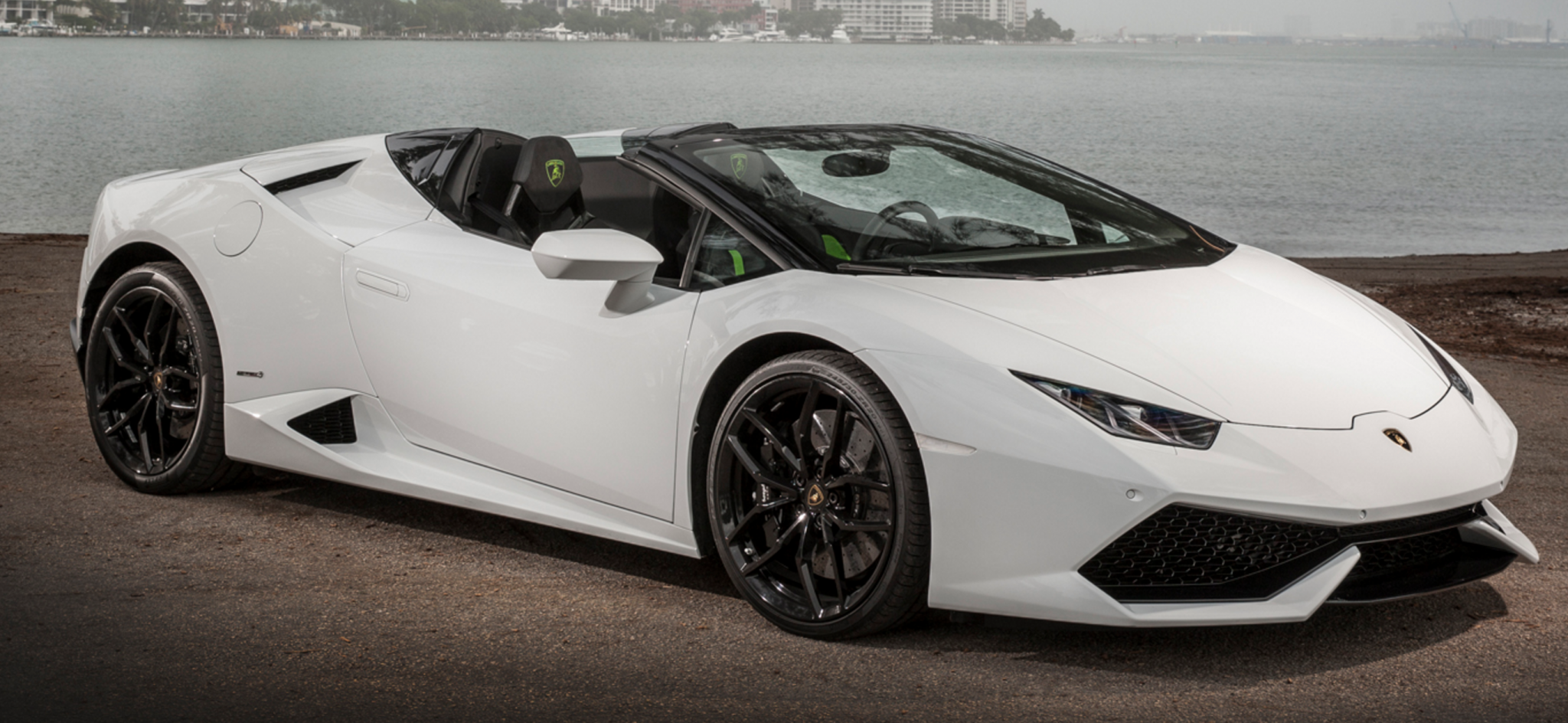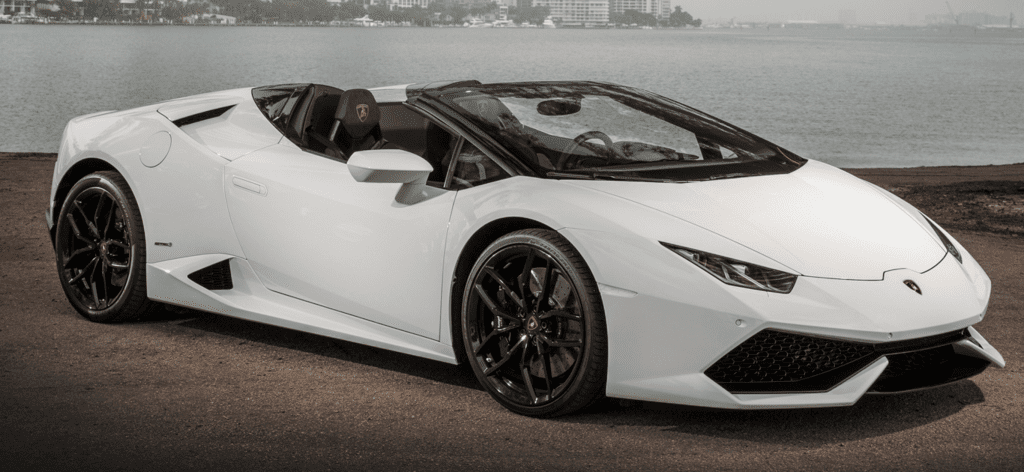 Lamborghini Huracan Spyder
Price: From $203,295
Power: 602 hp
Torque: 413 lb/ft
Engine: 5.2-liter V-10
0-60 mph: 2.3 sec
Top Speed: 202 mph
Lamborghini's Huracán LP610-4 Spyder uses the same 602-hp 5.2-liter V-10 as the coupe, the same seven-speed dual-clutch automatic transmission, and the very same all-wheel-drive system. Lamborghini says the Huracán Spyder's aluminum and carbon-fiber chassis is 40 percent stiffer in torsion than the old Gallardo droptop (that's a very good thing).
The Huracán LP610-4 Spyder has the style and presence of the coupe with that much more sound and engagement. It looks incredible from any angle, sounds incredible across the entire rev range and offers more than enough performance to make you feel like you're truly getting your money's worth. It accelerates from 0 to 60 in 3.4 seconds and has a top speed of 201 mph all while grabbing attention everywhere you go. What else could you ever want?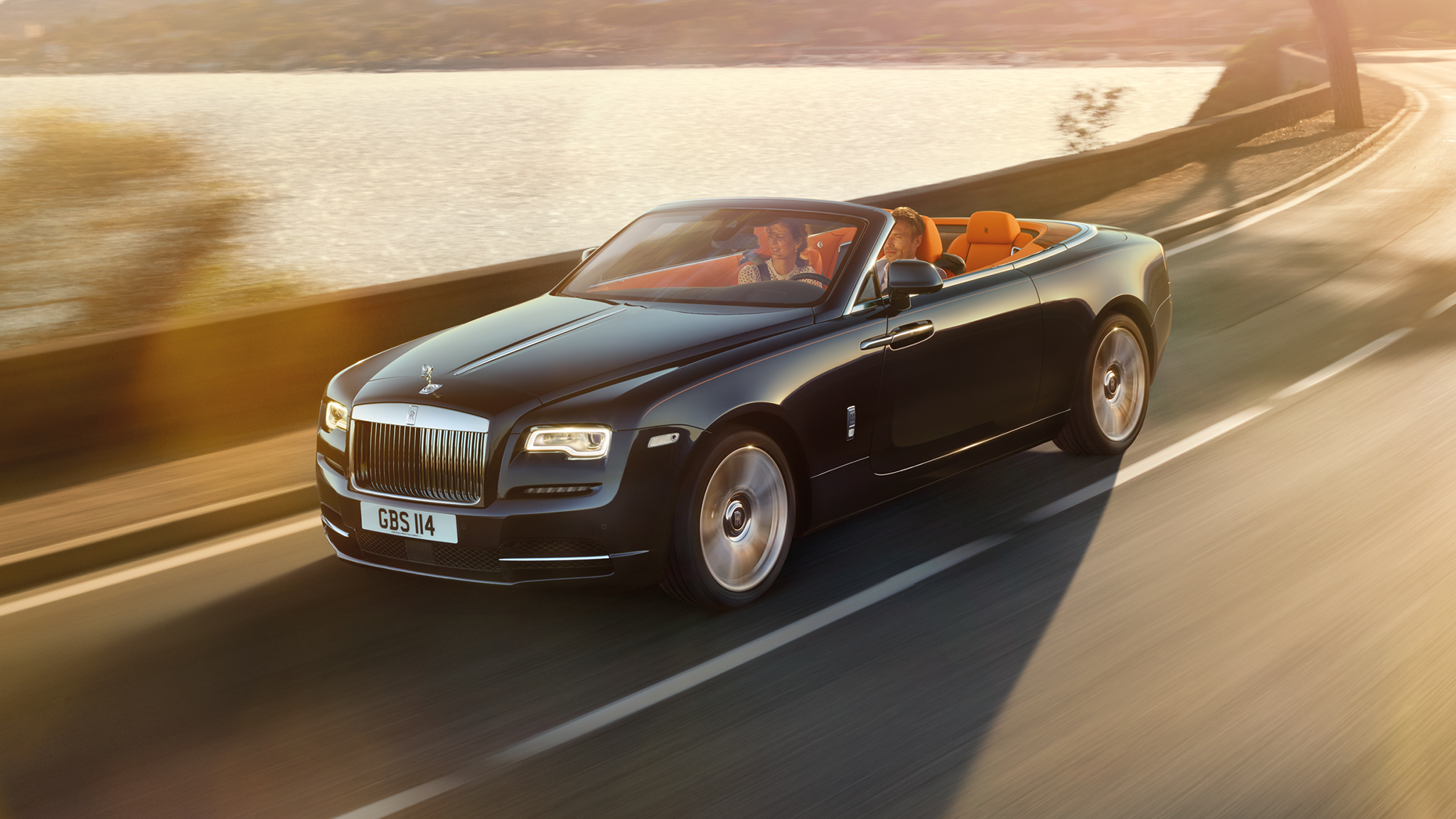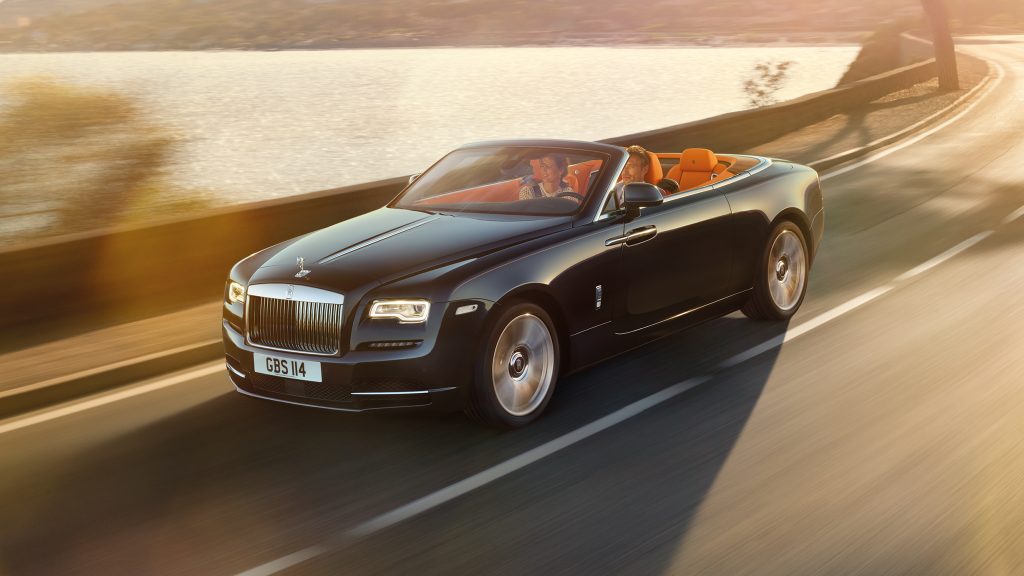 Rolls Royce Dawn
Price: From $343,875
Power: 624 hp
Torque: 642 lb/ft
Engine: Twin turbo 6.6L V-12
0-60 mph: 4.3 sec
Top Speed: 155 mph
Does top down driving get any more special than this? The Rolls Royce Dawn has that unmistakably Rolls-Royce shape whether the roof is up or down and it is absolutely stunning. The four-seater has the best interior in the world.Banks of leather create a soft line, fusing inside and out. The interior is also a destination in itself. Crafted from wood and leather, the cabin is indulgent.
Dawn offers the perfect balance of considered sophistication and true freedom. The deck and rear are finished with handcrafted veneers that waterfall forward to meet the driver. Superior noise isolation, comparable to that enjoyed within a hardtop, lets you carry tranquillity with you.
Aston Martin DB11
Price: From $201,820
Power: 600 hp
Torque: 516 lb/ft
Engine: 5.2 L V-12
0-60 mph: 3.6 sec
Top Speed: 200 mph
A fearless design philosophy has led to the one of the most striking Aston Martin roadcars in recent history. The Aston Martin DB11 has iconic looks and continues the tradition of Aston Martin building some of the most beautiful cars on the planet. We love the striking new grille, the clamshell bonnet and the innovative Aston Martin Aeroblade. The interior of the DB11 is a beautiful private space too with natural materials, amazing craftsmanship and (finally) a state-of-the-art infotainment system. This is a place with comfort and convenience.
Under the bonnet, a new (powered by Mercedes) twin-turbo 5.2-liter V-12 makes a brutal 600 hp and 516 lb-ft. The gearbox is a paddle-shifted eight-speed automatic. Performance will be strong, with a 0-60 time expected in a brisk 3.9 seconds. A lightweight structure, torque-vectoring system, and stiff chassis result in impressively agile handling which is a good thing given the old DB9 struggled in that department. Expect all the trappings of a modern Aston when the DB11 hits showrooms in late 2016, starting at $214,820.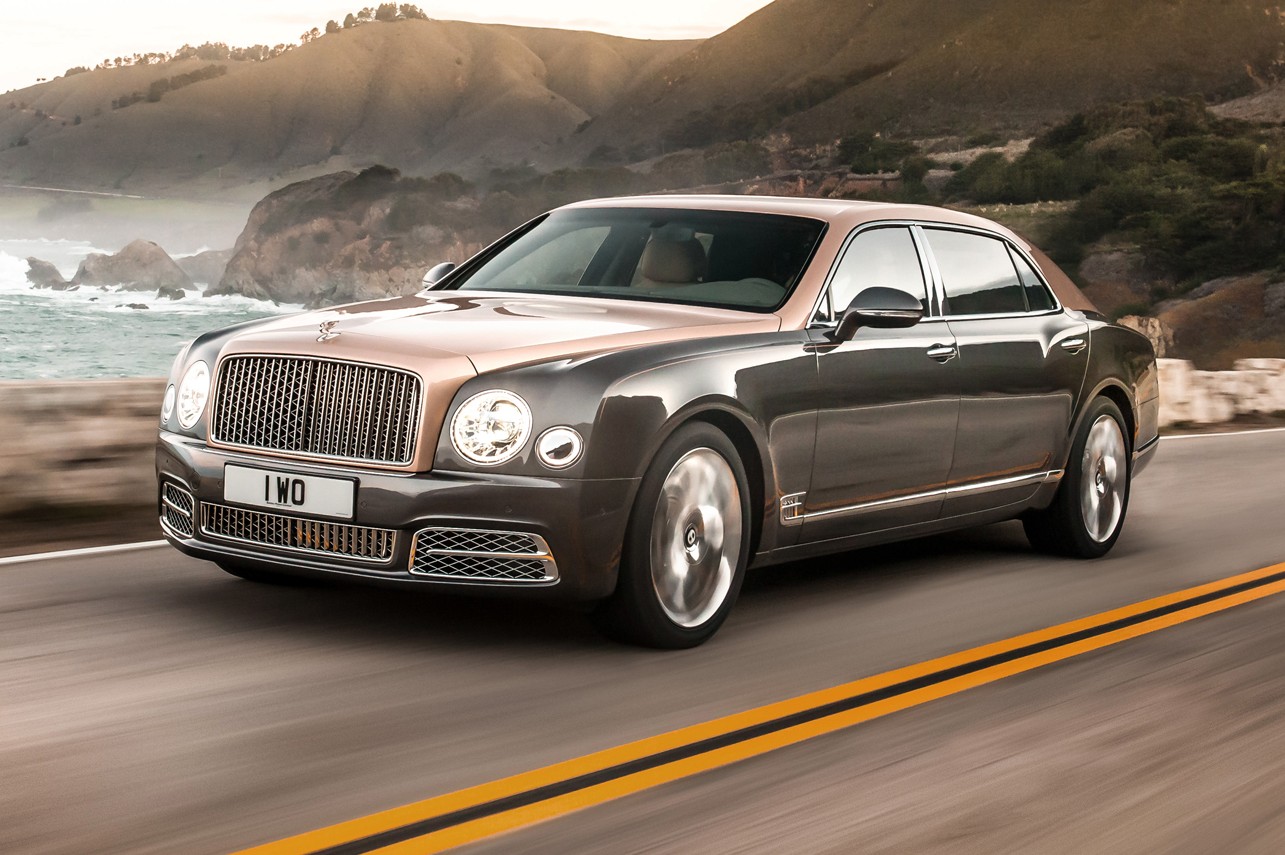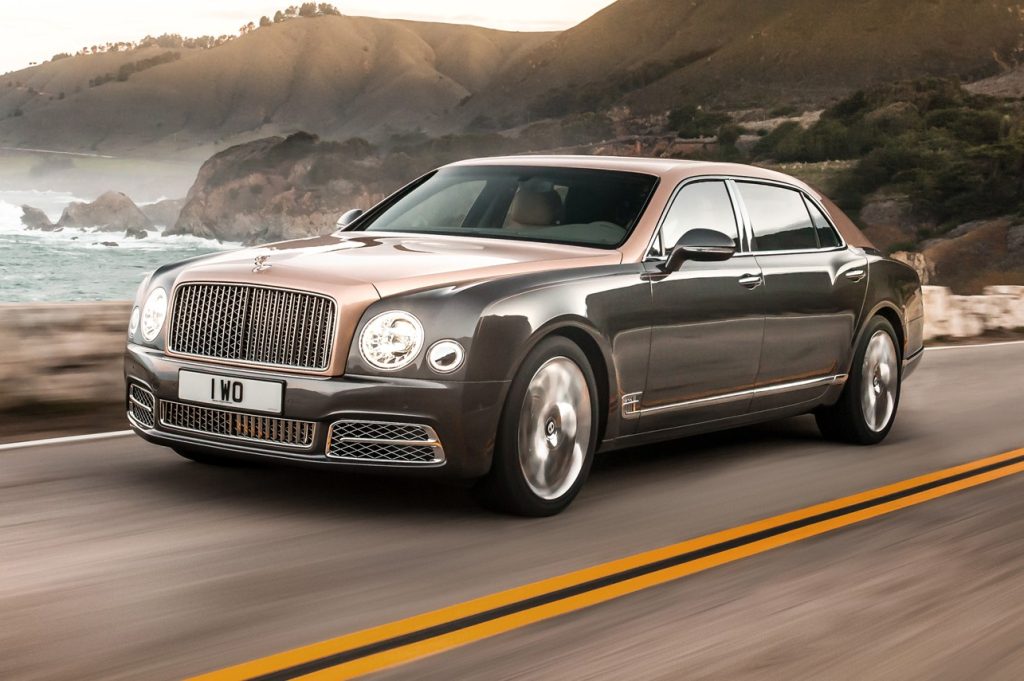 Bentley Mulsanne
Price: From $307,395
Power: 505 hp
Torque: 752 lb/ft
Engine: Twin-turbo 6.75 L V-8
0-60 mph: 4.9 sec
Top Speed: 202 mph
A pure expression of exquisite luxury and phenomenal performance, the new Bentley Mulsanne represents the pinnacle of Bentley's design, craft and engineering skills. With a 6¾ litre, twin turbocharged V8 engine, 0 to 60 mph is dispatched in 5.1 seconds and top speed is 184 mph. Not bad for a big, heavy, luxury automobile.
The new Mulsanne has a new, front grille with vertical stainless steel vanes that look amazing. The effect is striking: the car appears wide, sleek and low, connecting it closely to the road. The front and rear feature sharp lines and superformed panels housing a sleek new headlamp configuration. Inside and out, you will find the finest craftsmanship in evidence, using authentic materials, thoughtful design and discreet technology to achieve the highest levels of luxury and style. This is the essence of the new Bentley Mulsanne: absolute luxury coupled with absolute power.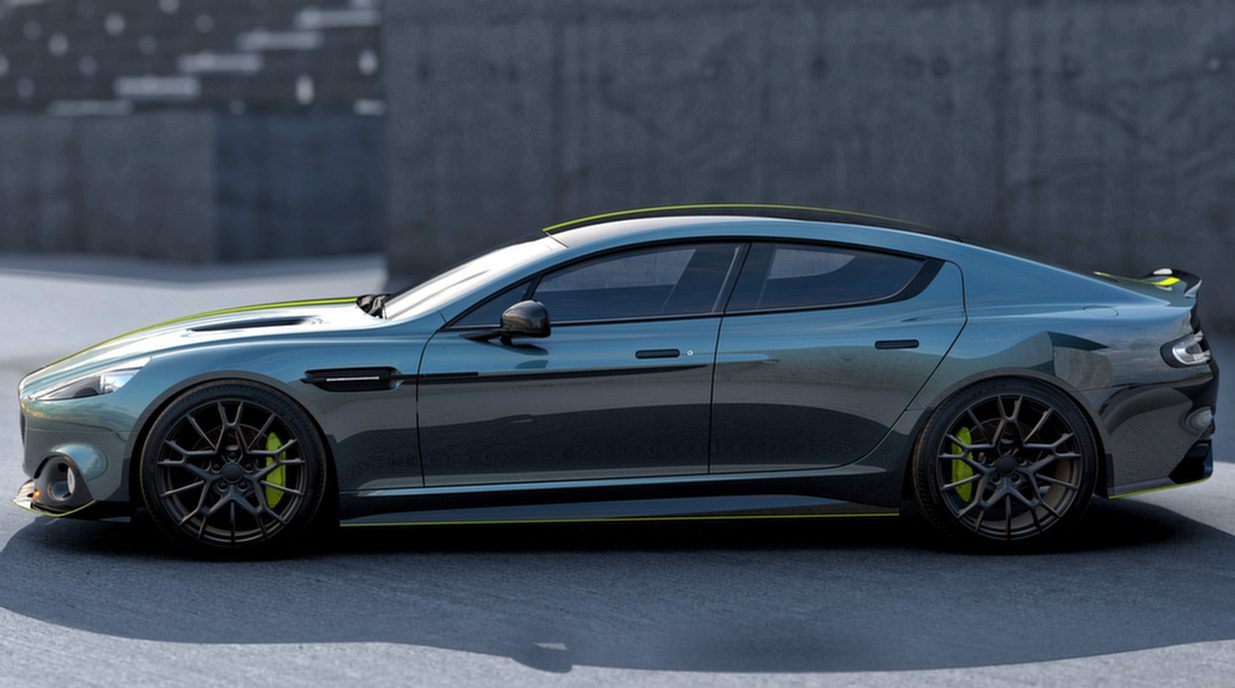 Aston Martin Rapide
Price: From $207,775
Power: 572 hp
Torque: 465 lb/ft
Engine: 5.9 L V-12
0-60 mph: 4.7 sec
Top Speed: 190 mph
The 2019 Astin Martin Rapide AMR is our pick for sexiest four door sedan on sale today. This rare version (on 210 to be made) is more powerful than the Rapide S and has some additional cool tech we think is worth the premium. The Rapide S is no slouch either so don't worry if you miss out on the AMR. The S is powered by a 5.9-liter V-12 that sends 550 hp to an eight-speed automatic and hits 60 mph in 4.7 seconds. This is the car James Bond would drive if he ever decided to settle down.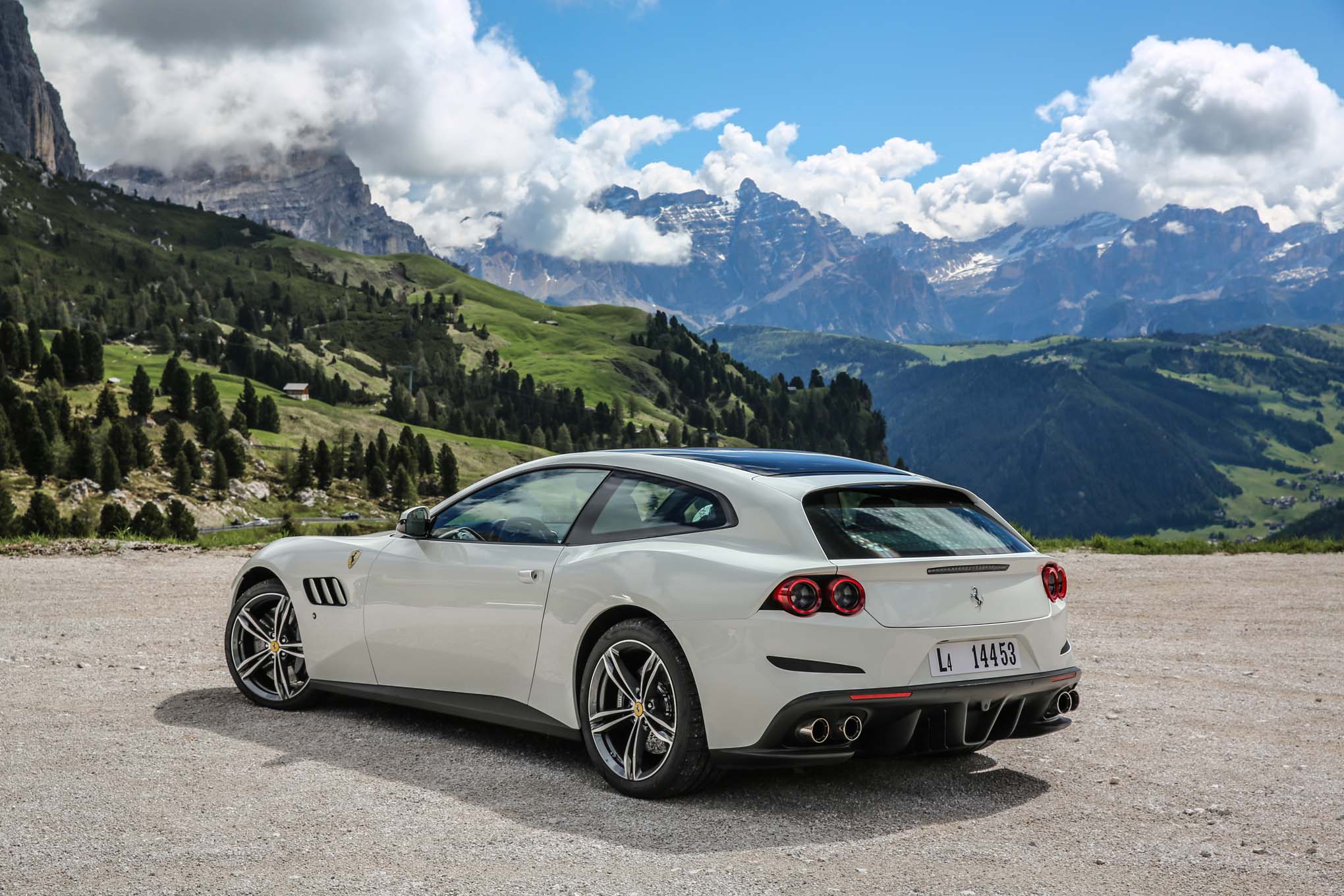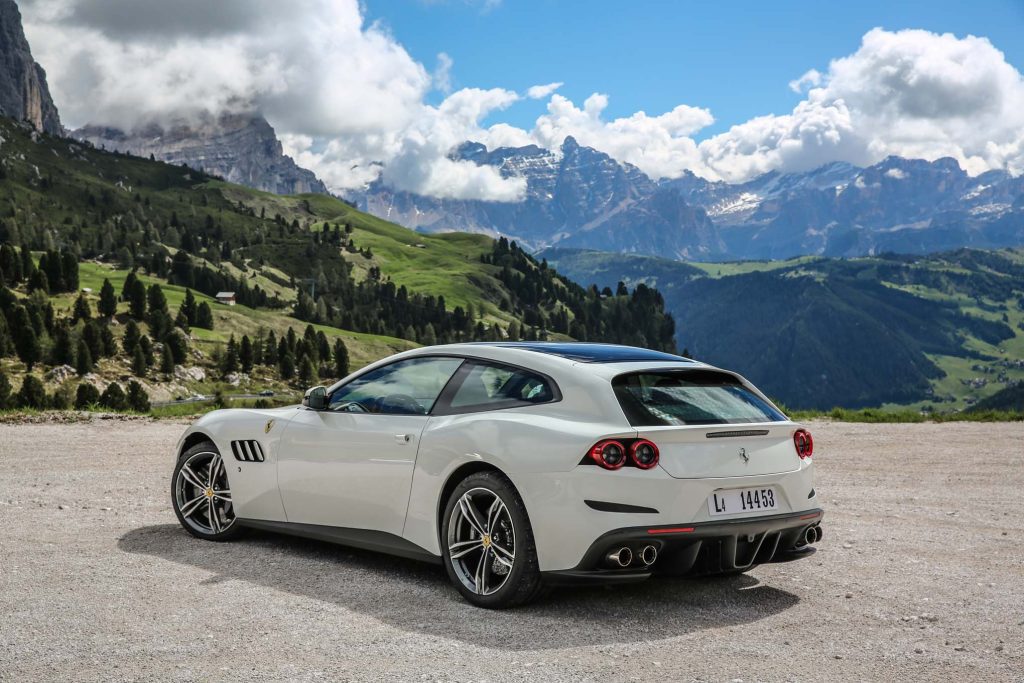 Ferrari GTC4 Lusso
Price: From $302,650
Power: 680 hp
Torque: 514 lb/ft
Engine: 6.3L V12
0-60 mph: 3.5 sec
Top Speed: 199 mph
Dubbed the GTC4 Lusso, this is basically the updated version of the Ferrari FF. The good news is that Ferrari didn't mess with much. The 6.3-liter V12 carries over but now produces 680 hp and 514 lb-ft. That's a marked improvement over the existing car. Ferrari clearly spent a lot of time on interior which now is much more luxurious than the FF. The four-wheel-steering system is the same as the one on the F12 tdf and makes the GTC4 Lusso much lighter on it's feet. On the outside, the FF shape was further refinement a more tapered shape that gives it an almost fastback-like silhouette. If you need four seats and need a Ferrari, this is one to buy.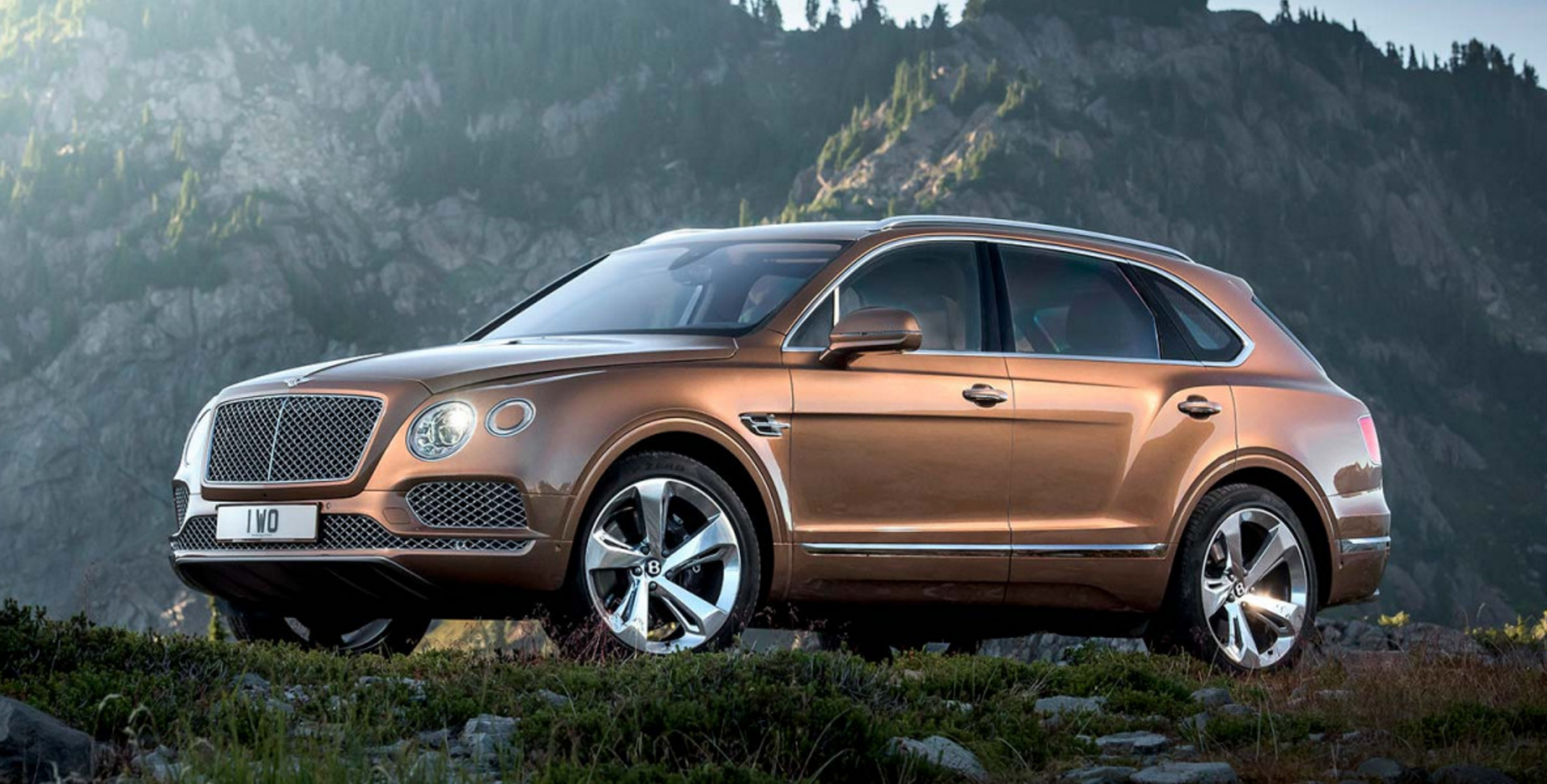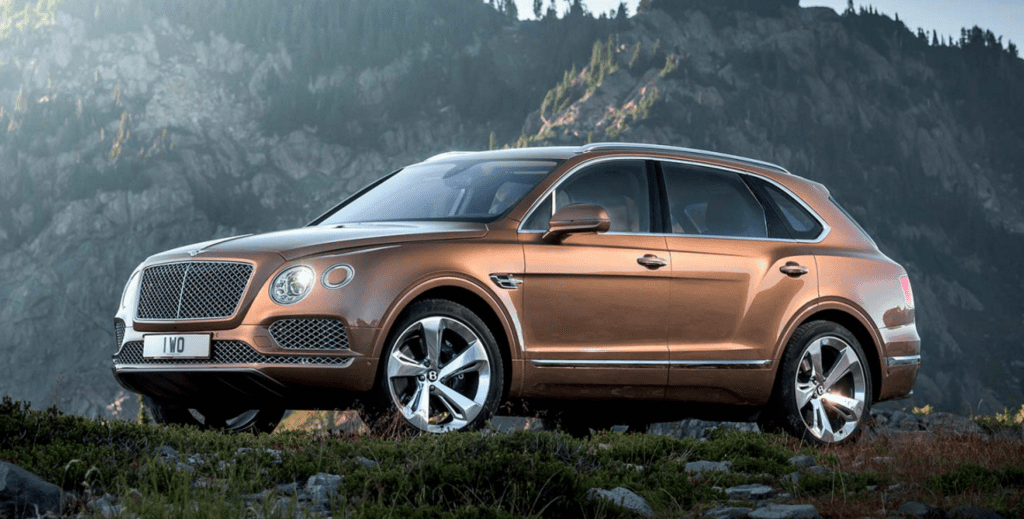 Bentley Bentayga
Price: From $229,100
Power: 600 hp
Torque: 664 lb/ft
Engine: Twin-turbo 6.0 L W-12
0-60 mph: 3.6 sec
Top Speed: 187 mph
We know this is a big heavy SUV. We know it is blasphemous to include it in a list of top cars for a site that focuses on performance and sports cars. The reality is that if you're in the market for a luxurious car that has serious performance then the Bentley Bentayga is something to consider. Plus, if you're actually reading this supercar list as part of a serious process of buying anything here, then you can totally afford to also buy this Bentley to shuttle the family around.
For more than 95 years, Bentley has created exceptional automobiles in constant pursuit of the exquisite, the powerful and the individual. Now they are redefining the SUV in the form of the Bentayga. Bentley's SUV takes the class to a new level. Imposing and capable, Bentayga has been conceived and crafted to open up a realm of luxury and performance previously unattainable in an SUV. With innovation at its heart, it displays unprecedented power, speed and efficiency, setting new standards in the SUV sector.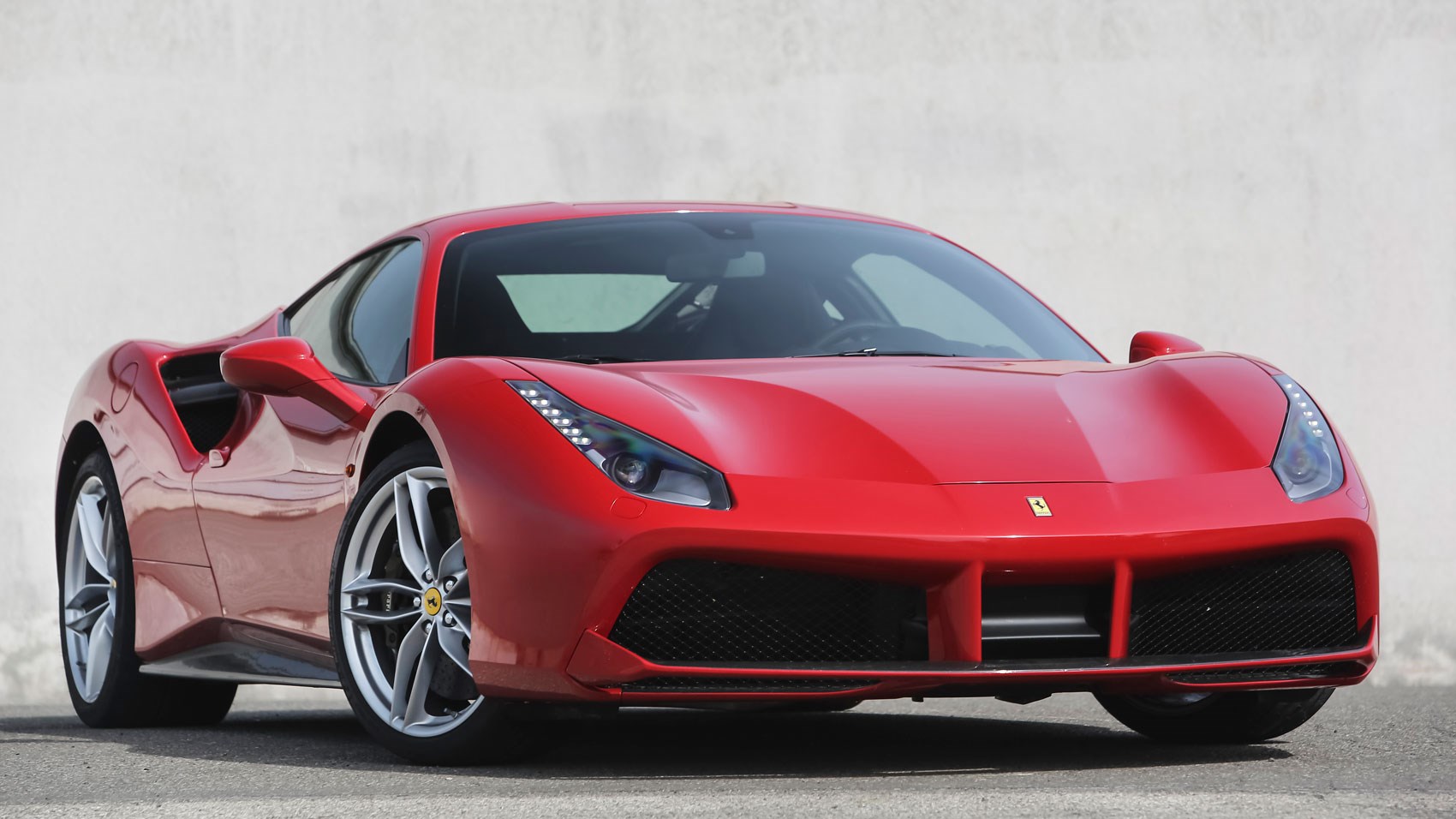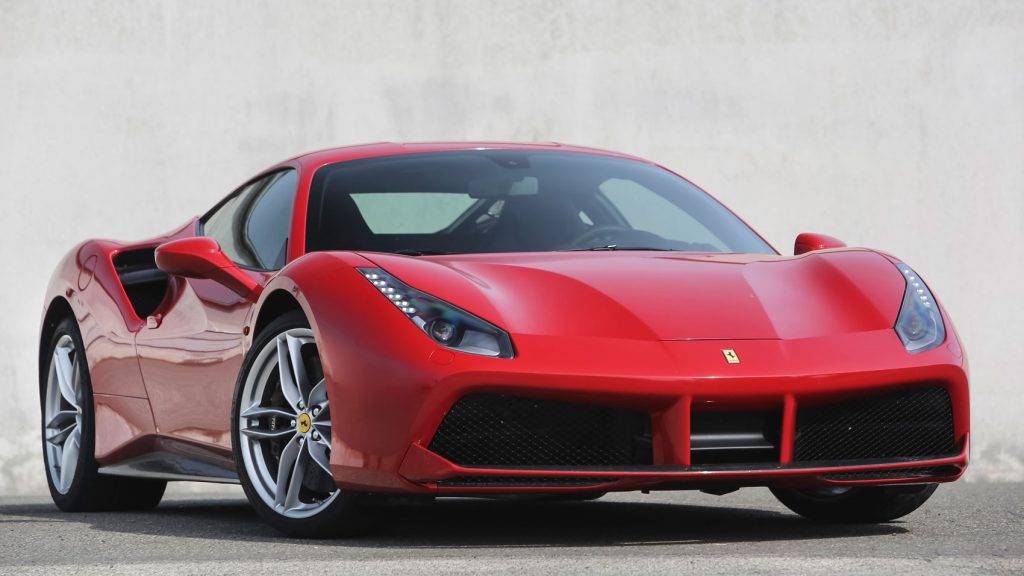 Ferrari 488 GTB
Price: From $256,550
Power: 660 hp
Torque: 560 lb/ft
Engine: Turbo 3.9 L V-8
0-60 mph: 3.0 sec
Top Speed: 205 mph
This is the car we were worried about. After the epic Ferrari 458 we were all on edge when Ferrari told us they were switching to a turbocharged power unit for the 458 replacement. We needn't have worried because the 488GTB has a magnificent powertrain and a sublime chassis that is the best in its segment. Ferrari could have dropped the ball by turbocharging the 488 GTB, but it has achieved the complete opposite and produced an automotive masterpiece.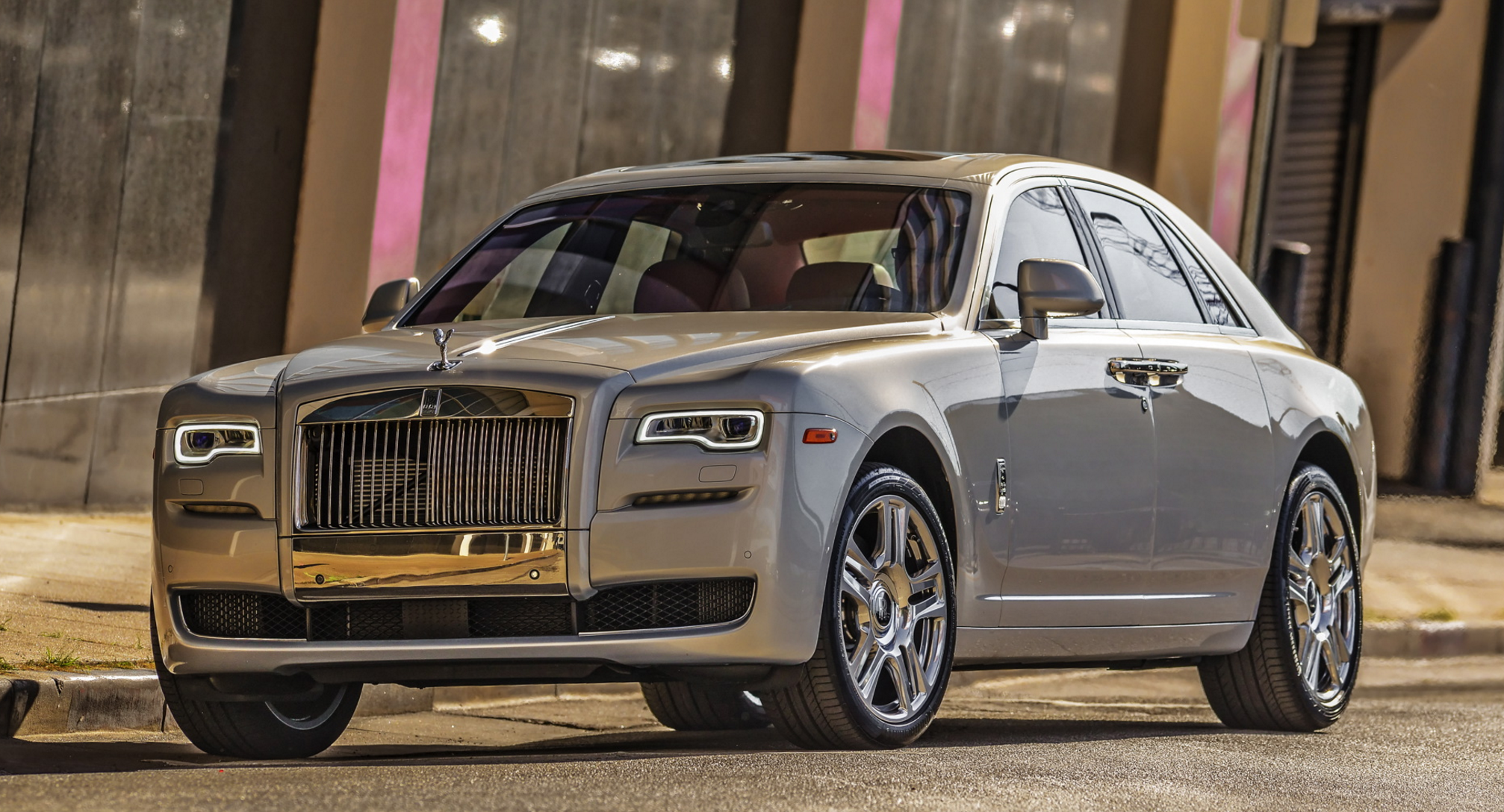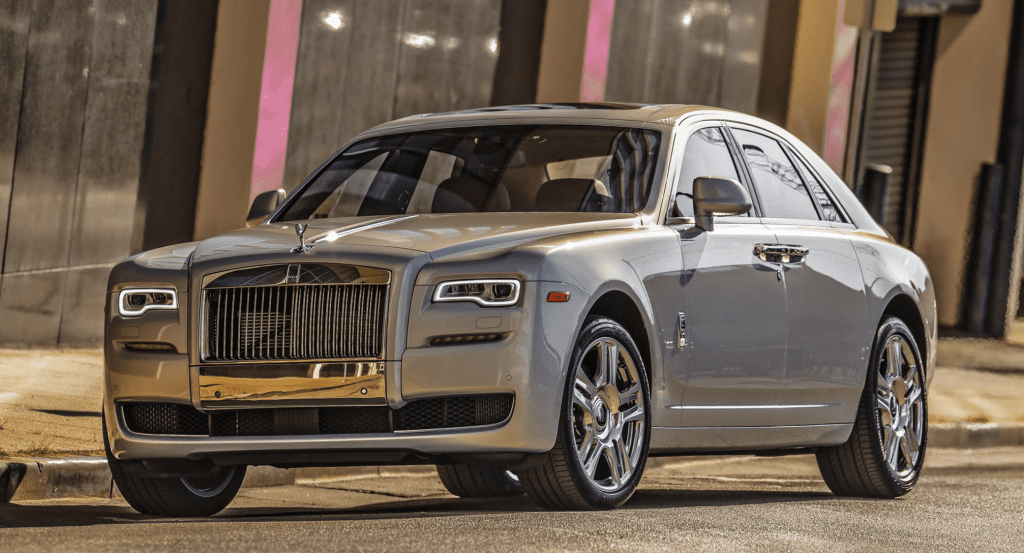 Rolls-Royce Ghost
Price: From $308,300
Power: 563 hp
Torque: 605 lb/ft
Engine: Twin turbo 6.6L V-12
0-60 mph: 4.7 sec
Top Speed: 154 mph
Alive with cutting-edge technology, the Rolls-Royce Ghost is one of the most advanced cars ever built. The essence of simplicity with signature levels of luxury, Ghost forges a silent path with effortless power. This is a car that has some serious speed. It feels more like being pushed by a train than a jet engine pushing you a long. Smooth and silent progress is the recipe here.
Every detail is precisely engineered for an effortless driving experience: one that becomes intuitive as technology delivers more intelligence than ever before. But Ghost is about more than what lies beneath the bonnet. Bespoke is about more than a distinctive design. It's about bringing your vision to life – a vision only limited by your imagination. From the finest detailing to the most extravagant statements, collaborate with our Bespoke team and make your dream Ghost a reality.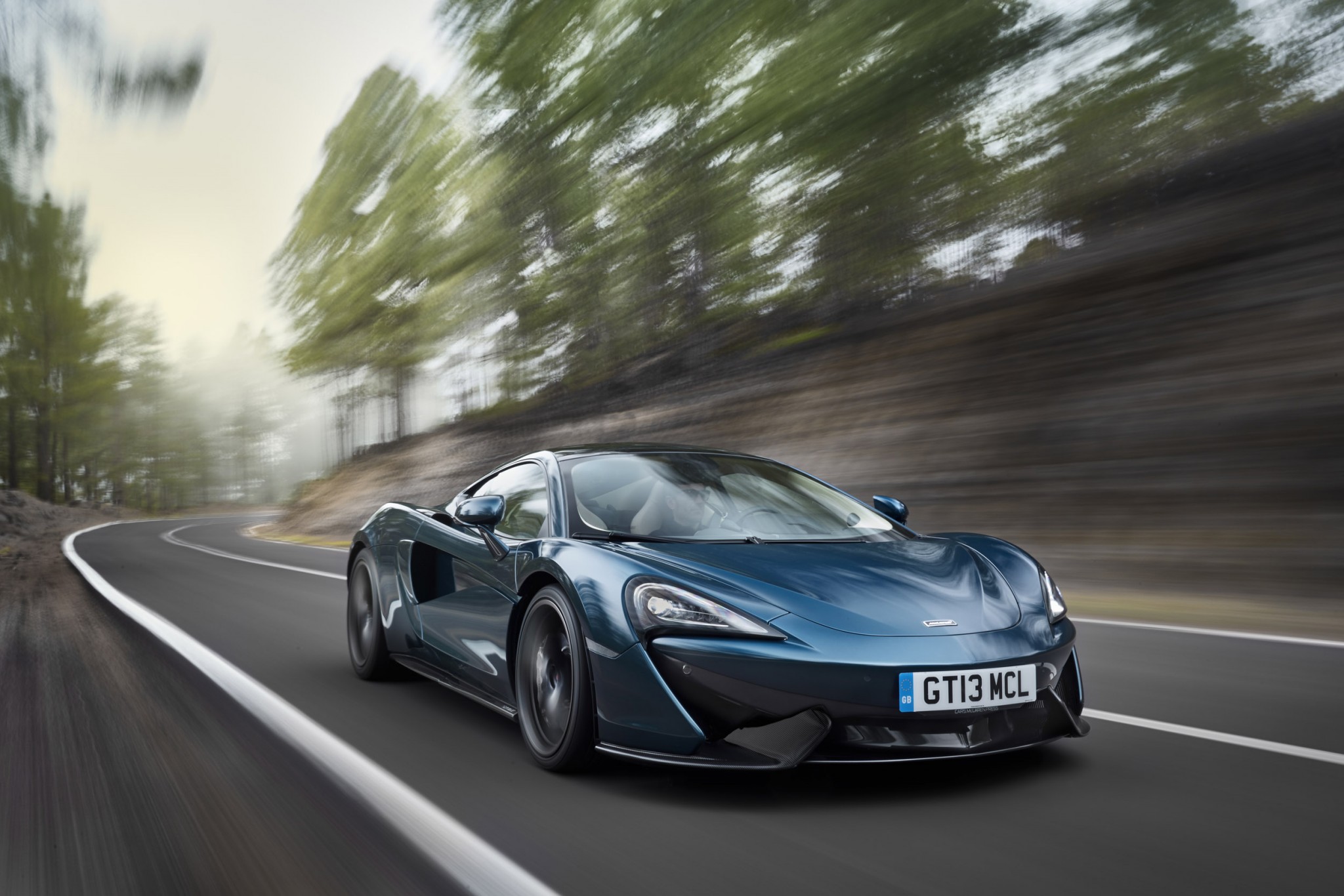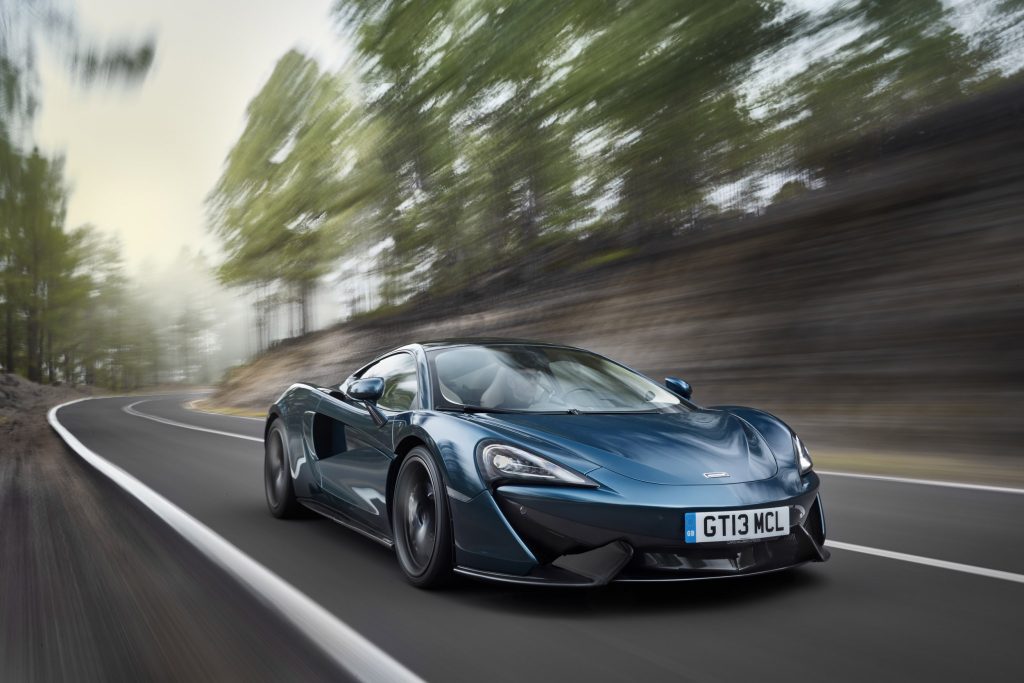 McLaren 570S/570GT
Price: From $191,000
Power: 562 hp
Torque: 443 lb/ft
Engine: Twin-turbo 3.8L V-8
0-60 mph: 3.0 sec
Top Speed: 204 mph
There are two members of the 570 family: the 570S and the 570GT. The S is sportier, while the GT is set up for comfort. Both models have a twin-turbo 3.8-liter V-8 making 562 hp and 443 lb-ft. Inside it is typical McLaren (which is a good thing). Awesome performance and everyday usability in a supercar package that we think is is the pick of the McLaren range. Both are amazing machine swe highly recommend for people shopping in Porsche 911 Turbo S territory.
Unchanged is the carbon-fiber tub and the mid-mounted 3.8-liter, twin-turbo V8 that makes 562 horsepower and 443 lb-ft of torque. Also unchanged is the seven-speed, twin-clutch transmission driving the rear wheels. The 570GT borrows the quieter exhaust system from the 540C and has a small reduction in acceleration from the 570S model's 0-62 mph in 3.2 seconds to 3.4, and the 0–124 mph time from 9.5 to 9.8 seconds. Top speed, largely down to aerodynamics, is the same at 204 mph.
Read more about the 570S & 570GT.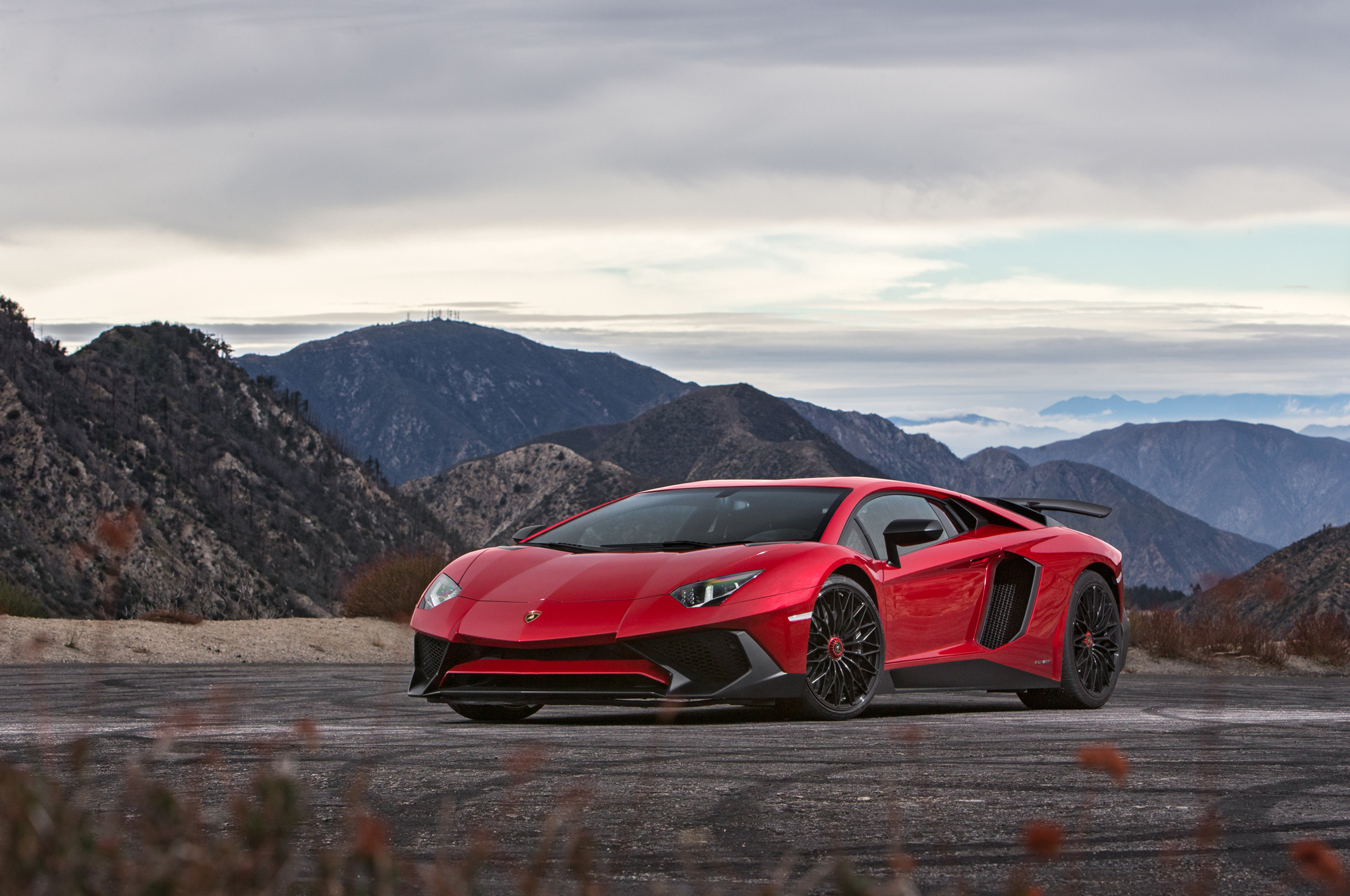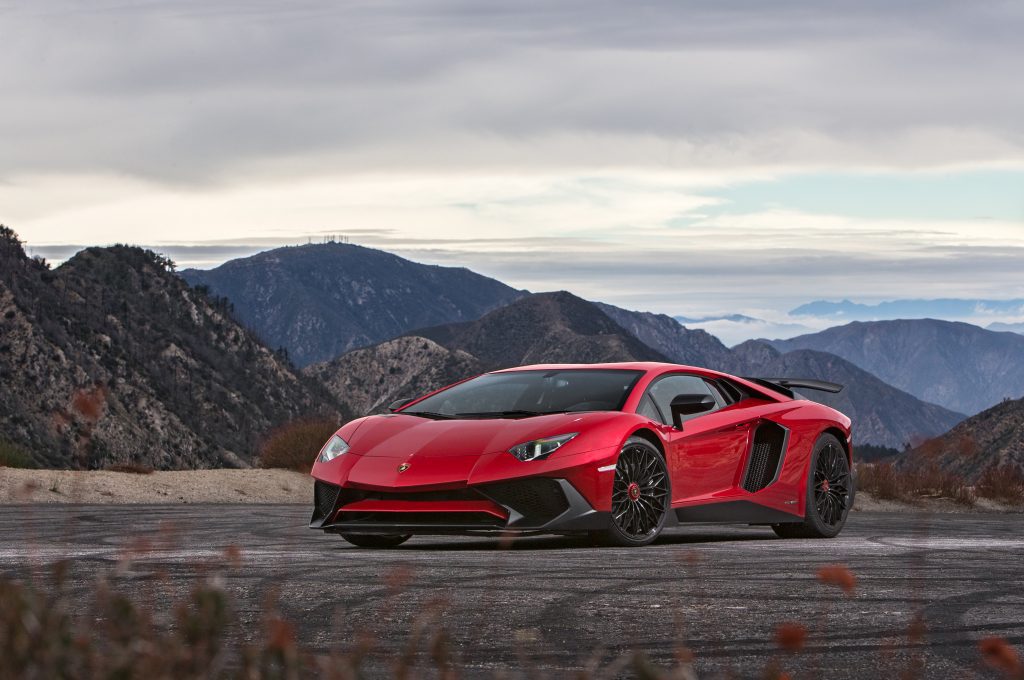 Lamborghini Aventador
Price: From $402,995
Power: 730 hp
Torque: 509 lb/ft
Engine: 6.5 L V-12
0-60 mph: 2.7 sec
Top Speed: 217 mph
Nobody does stylish, flamboyant and ostentatious cars like Lamborghini. Nobody does insanely powerful and characterful naturally aspirated supercars like Lamborghini either. The Aventador is an old school supercar in spirit that has the latest and greatest technology to keep you having and safe at the same time. With a 6.5-liter 730-hp V-12 and all-wheel drive it is an absolute demon in terms of performance. Need more power, then opt for the SV which ups power to 740 hp and tightens up the entire package. Whichever Aventador you choose, we guarantee that every drive will be a real event.
Read more about the Aventador.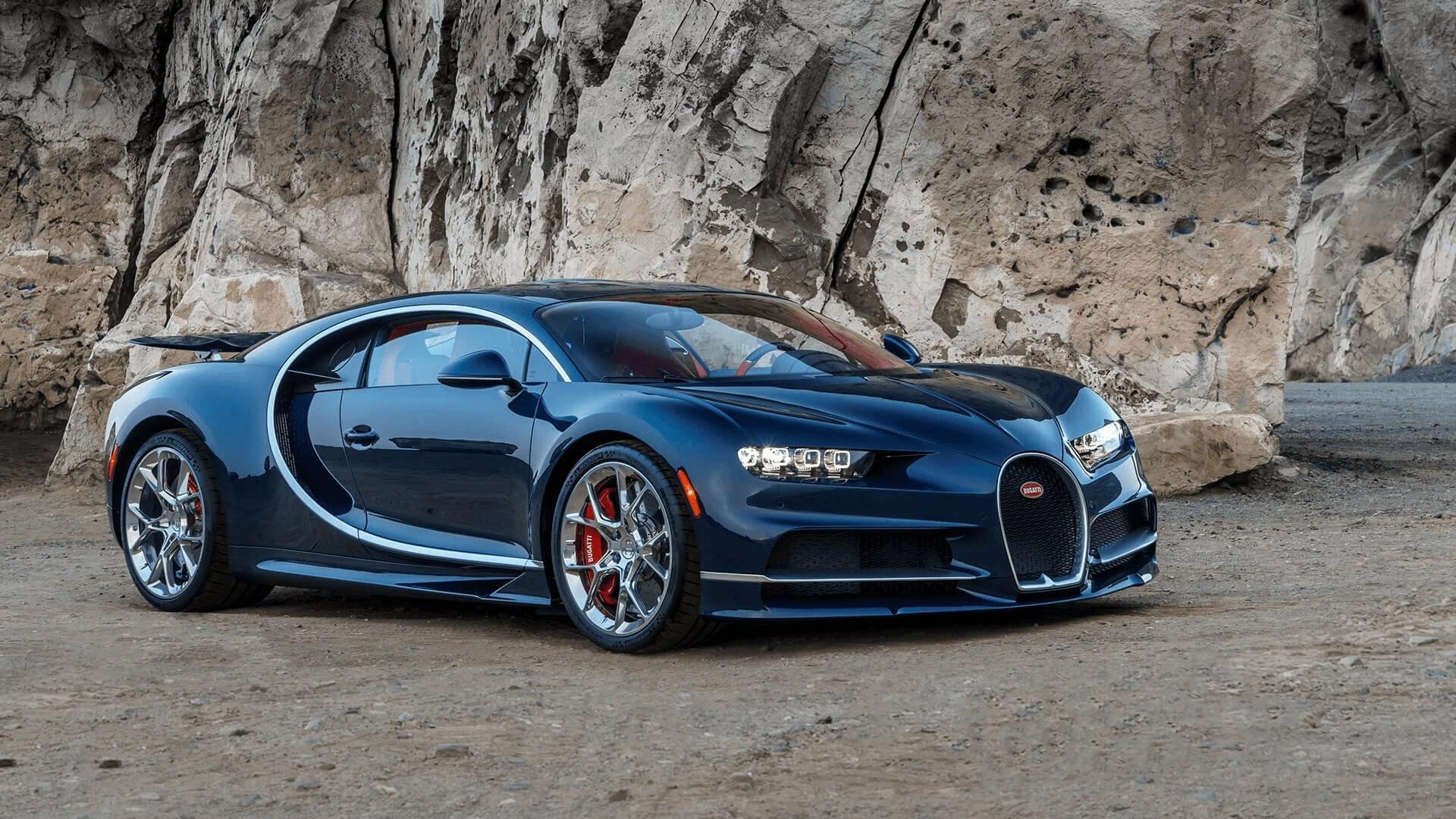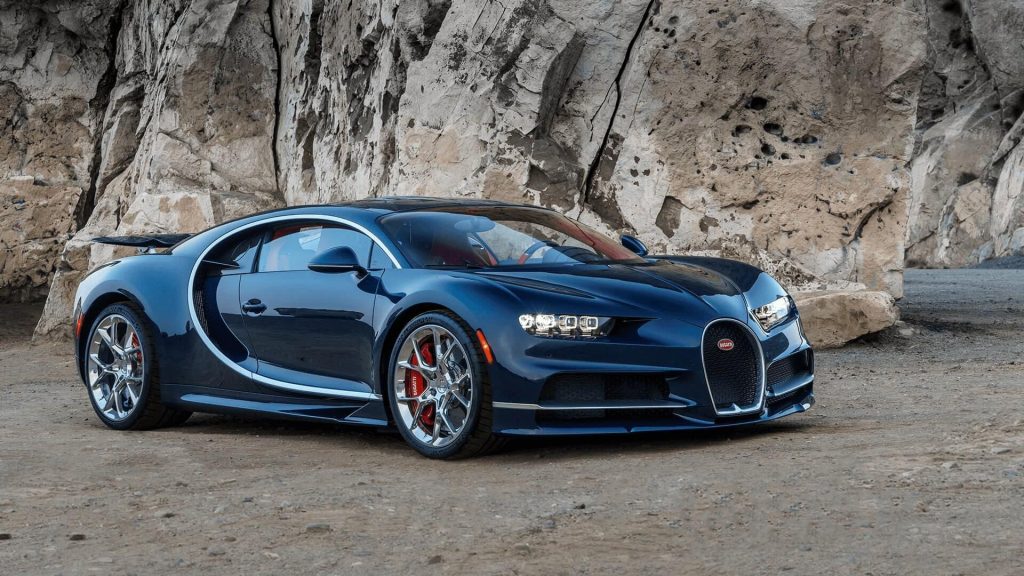 Bugatti Chiron
Price: From $2,998,000
Power: 1,500 hp
Torque: 1180 lb/ft
Engine: Quad turbo 8.0 L 16-cylinder
0-60 mph: 2.5 sec
Top Speed: 261 mph
This is the king of the hypercar pack. The Chiron is ludicrously over the top in every way. It is powered by a quad-turbo 8.0-liter 16-cylinder engine that makes 1,500 hp and 1,180 lb/ft of torque. Its acceleration is out of this world and it tops out at a scarcely believable top speed of 261 mph. We love that we live in a world where a car like the Bugatti Chiron can exist. All yours for $3 million.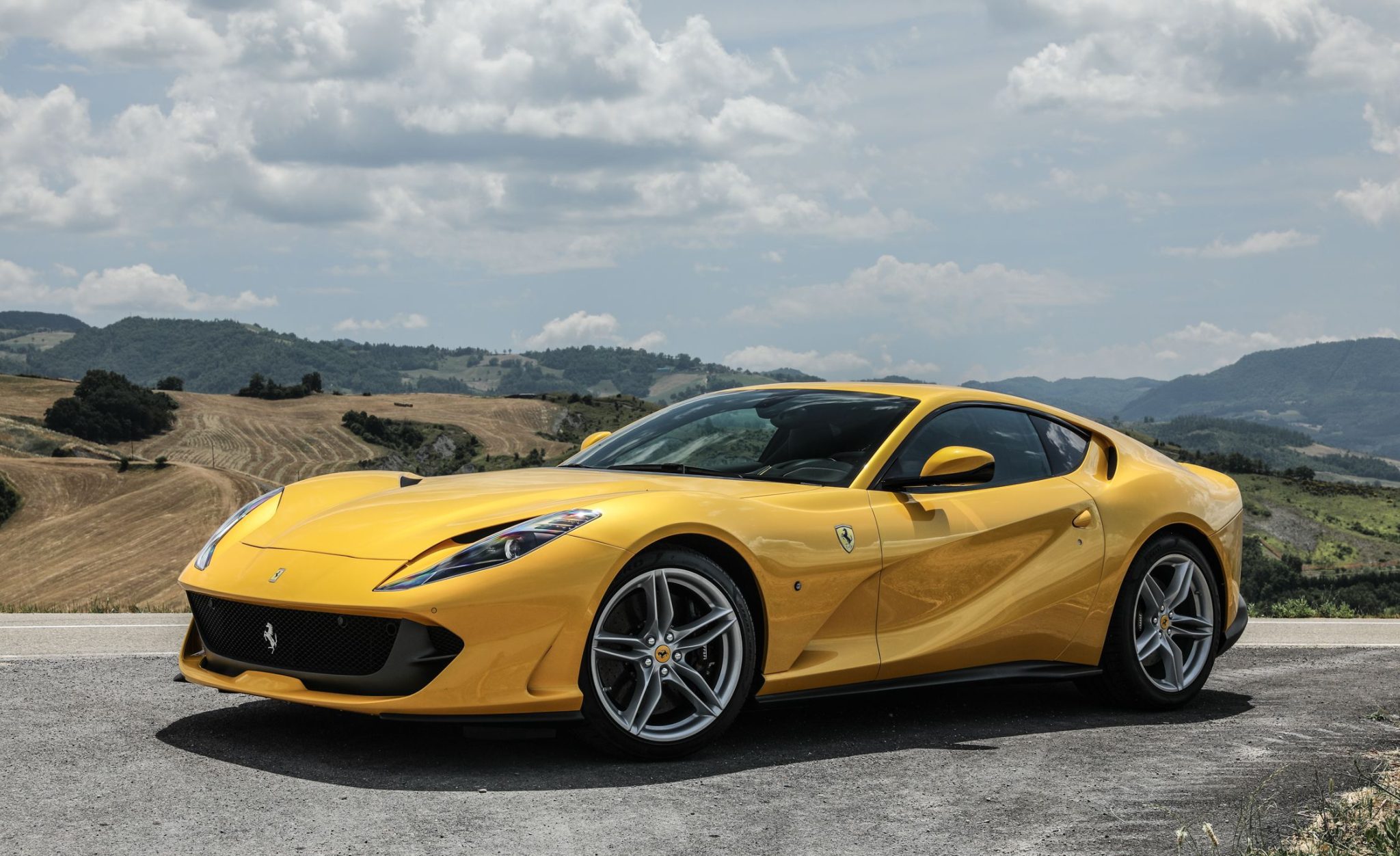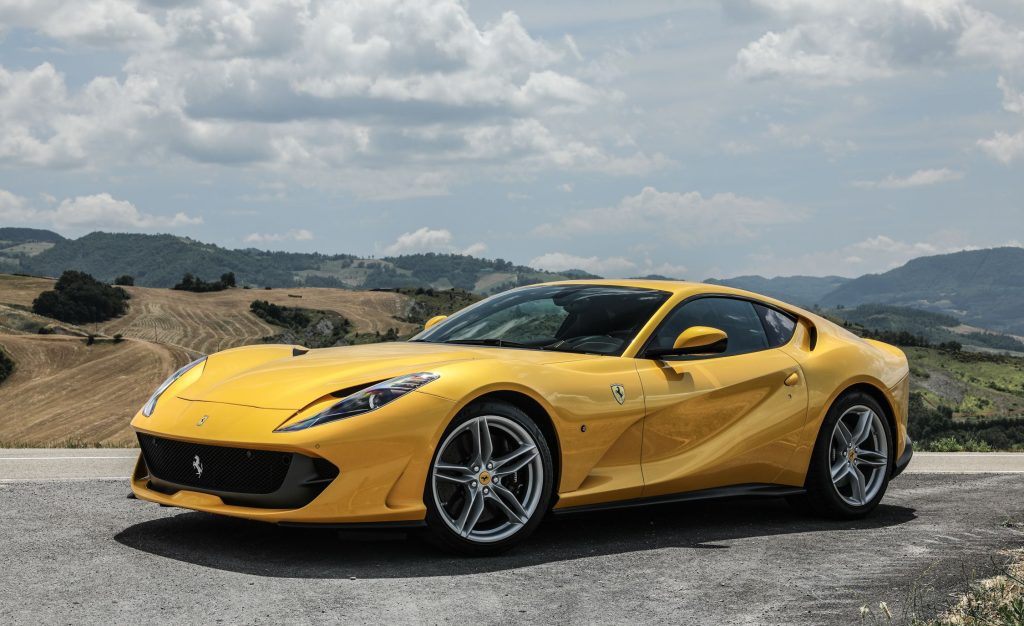 Ferrari 812 Superfast
Price: From $315,000
Power: 789 hp
Torque: 530 lb/ft
Engine: 6.5L V12
0-60 mph: 2.8 sec
Top Speed: 213 mph
The Ferrari 812 Superfast is the replacement for the F12berlinetta and has a 6.5-litre V12 with 789-hp and 529lb. This is a naturally aspirated screamer with 350 bar direct injection, variable geometry inlet tracts and a 8,900 rpm redline. Other cool tech includes an active diffuser and aerodynamically shaped body panels to help the 812 Superfast hit its 213mph top speed. An absolute beast and yet another Ferrari legend.
Read more about the Superfast.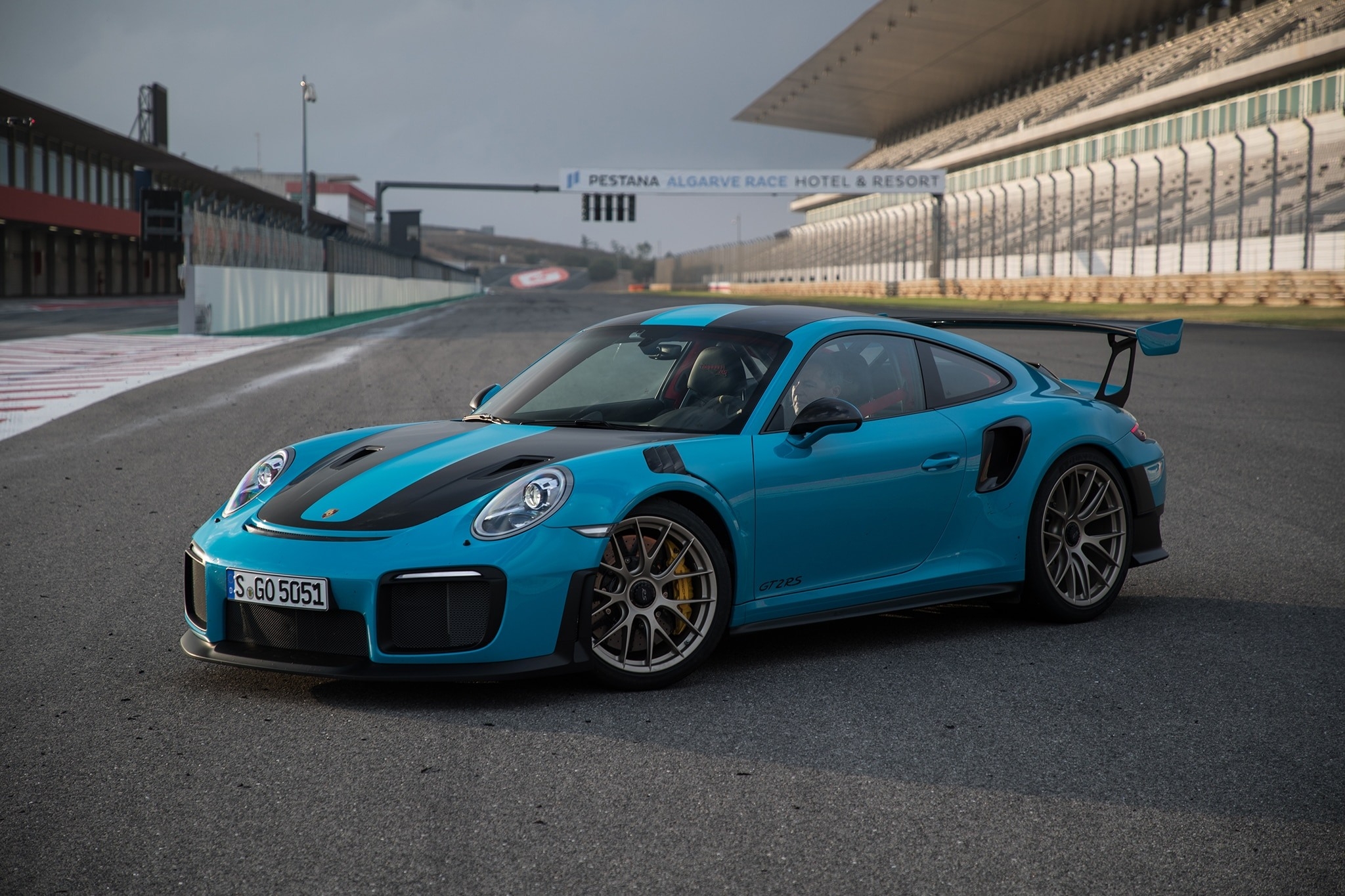 Porsche 911 GT2 RS
Price: From $294,250
Power: 700 hp
Torque: 553 lb/ft
Engine: Twin turbo 3.8L flat six
0-60 mph: 2.7 sec
Top Speed: 211 mph
The 991.2 GT2 RS is powered by a 3.8 L twin-turbocharged flat-6 engine that produces a maximum power of 700 PS (515 kW; 690 hp) at 7,000 rpm and 750 N⋅m (550 lb⋅ft) of torque, making it the most powerful 911 ever built. Unlike the previous GT2 versions, this car is fitted with a 7-speed PDK transmission to handle the excessive torque produced from the engine. Porsche claims that this car will accelerate from 0 to 60 mph in 2.7 seconds, and has a top speed of 340 km/h (210 mph). It is by far the most expensive and extreme 911 available and is really only useful on track.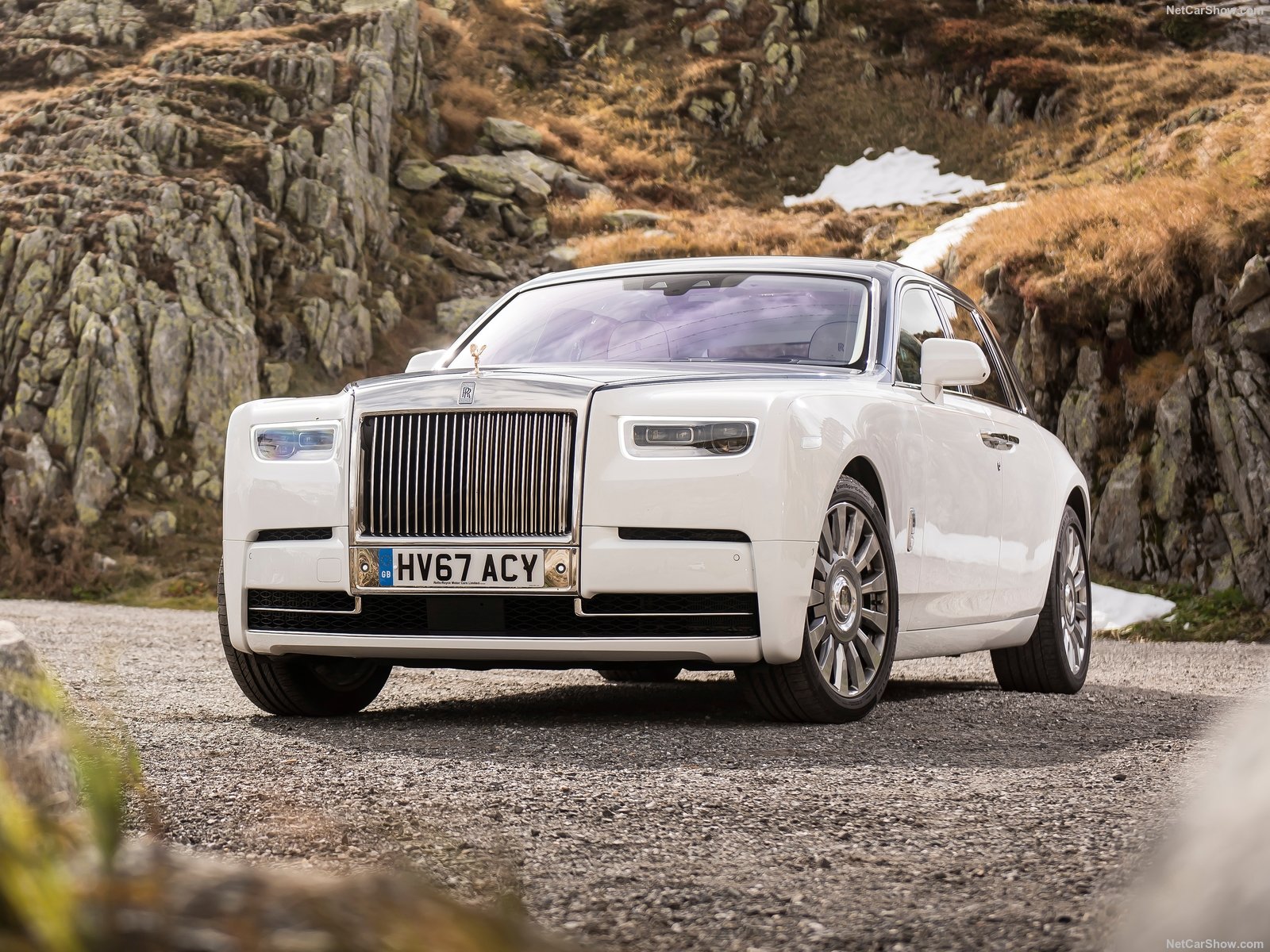 Rolls Royce Phantom
Price: From $420,325
Power: 563 hp
Torque: 605 lb/ft
Engine: Twin turbo 6.6L V-12
0-60 mph: 4.7 sec
Top Speed: 154 mph
The Phantom is he ultimate. It is the most luxurious, hand crafted car on the planet. With a 563-hp twin-turbo V-12 paired with an eight-speed automatic and rear-wheel drive it is smooth and rapid progress on a bed of air.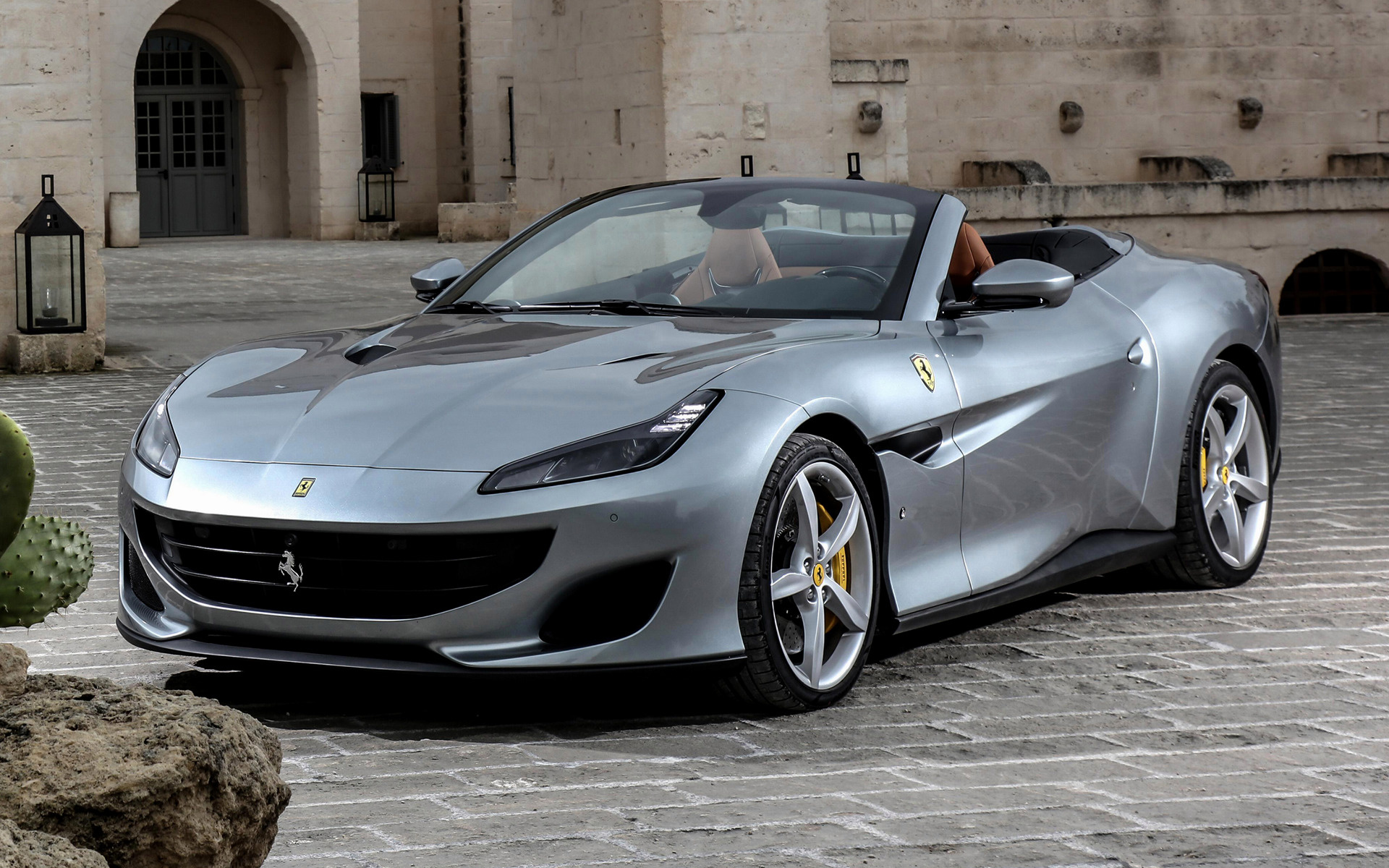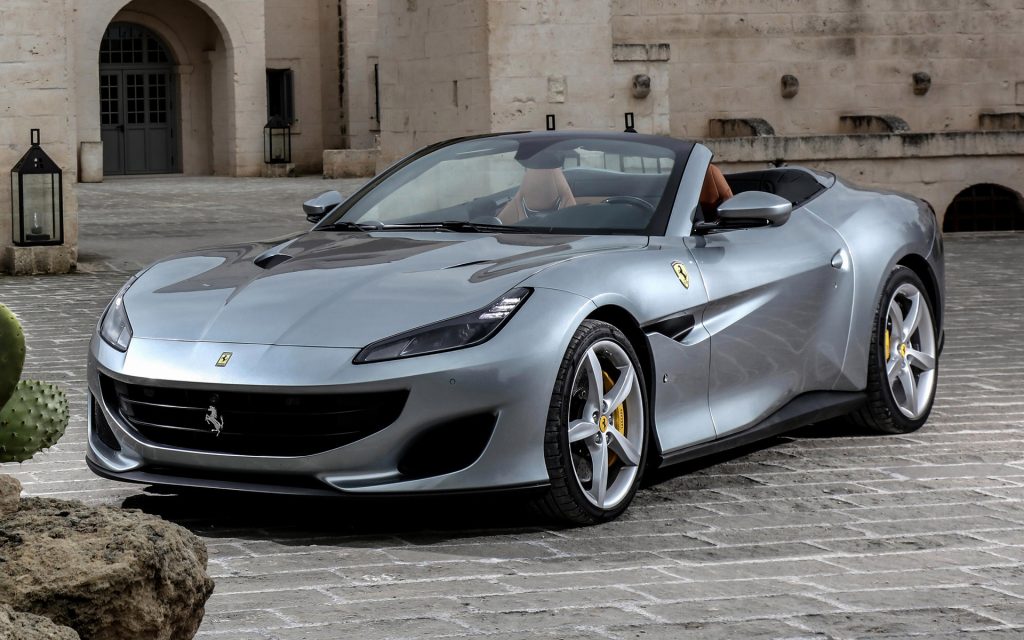 Ferrari Portofino
Price: From $214,533
Power: 591 hp
Torque: 561 lb/ft
Engine: Twin-turbo 3.9 L V-8
0-60 mph: 3.5 sec
Top Speed: 199 mph
The successor to the California is a more serious Ferrari than its predecessor. It starts with a 3.9 liter twin turbo V8 good for 591-hp and then adds serious kit like electronic limited-slip differential and an adaptive suspension to turn the great chassis into a real performer. This is still a convertible sold to people in places like Miami so it also has all the luxuries they would expect and a cool metal folding top too.
Read more about the Portofino.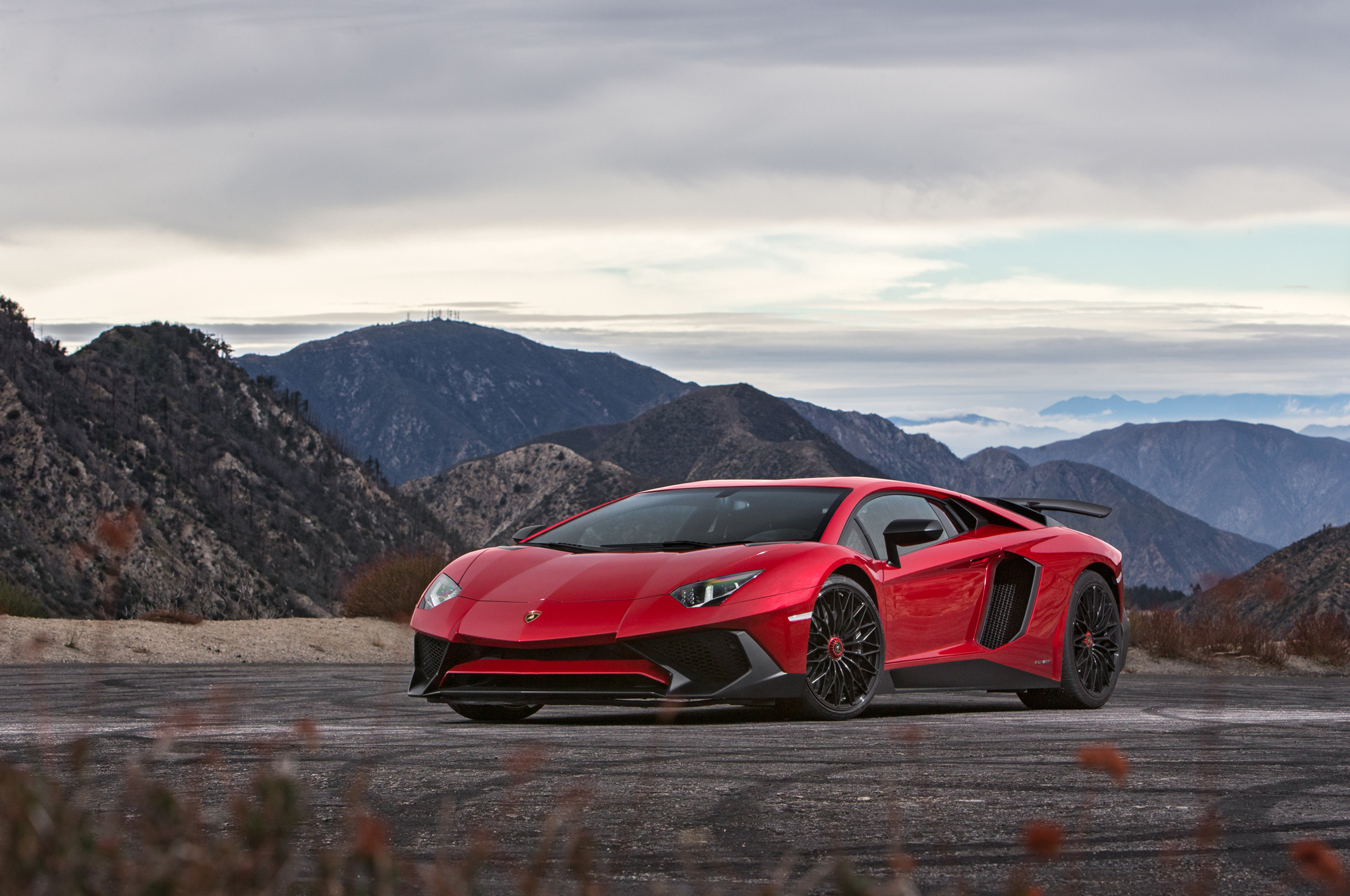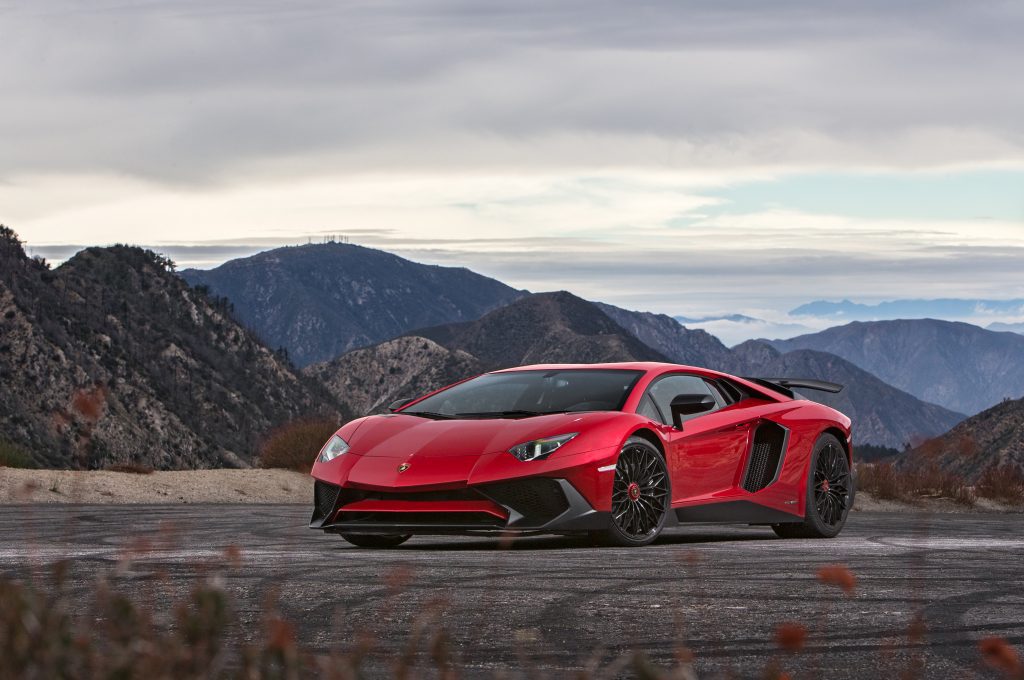 Lamborghini Aventador & LP750 4 SV
Price: From $530,075
Power: 740 hp
Torque: 509 lb/ft
Engine: 6.5 L V-12
0-60 mph: 2.5 sec
Top Speed: 220+ mph
No this isn't a duplicate car (for those who saw the regular Aventador above). Lamborghini builds some extreme machines but none more so than the current Superveloce, this is the extreme version of the *regular* Aventador. With a 6.5-liter naturally aspirated V12, this 740 hp, 509 lb-ft of torque monster will scare the bejesus out of you. Lamborghini is only building 600 examples of the SV, and most of them are already sold so you better be quick if you want to get one. With aggressive looks and a screaming V12 engine that revs to 8500 rpm, this is the car to drive if you want to have it all.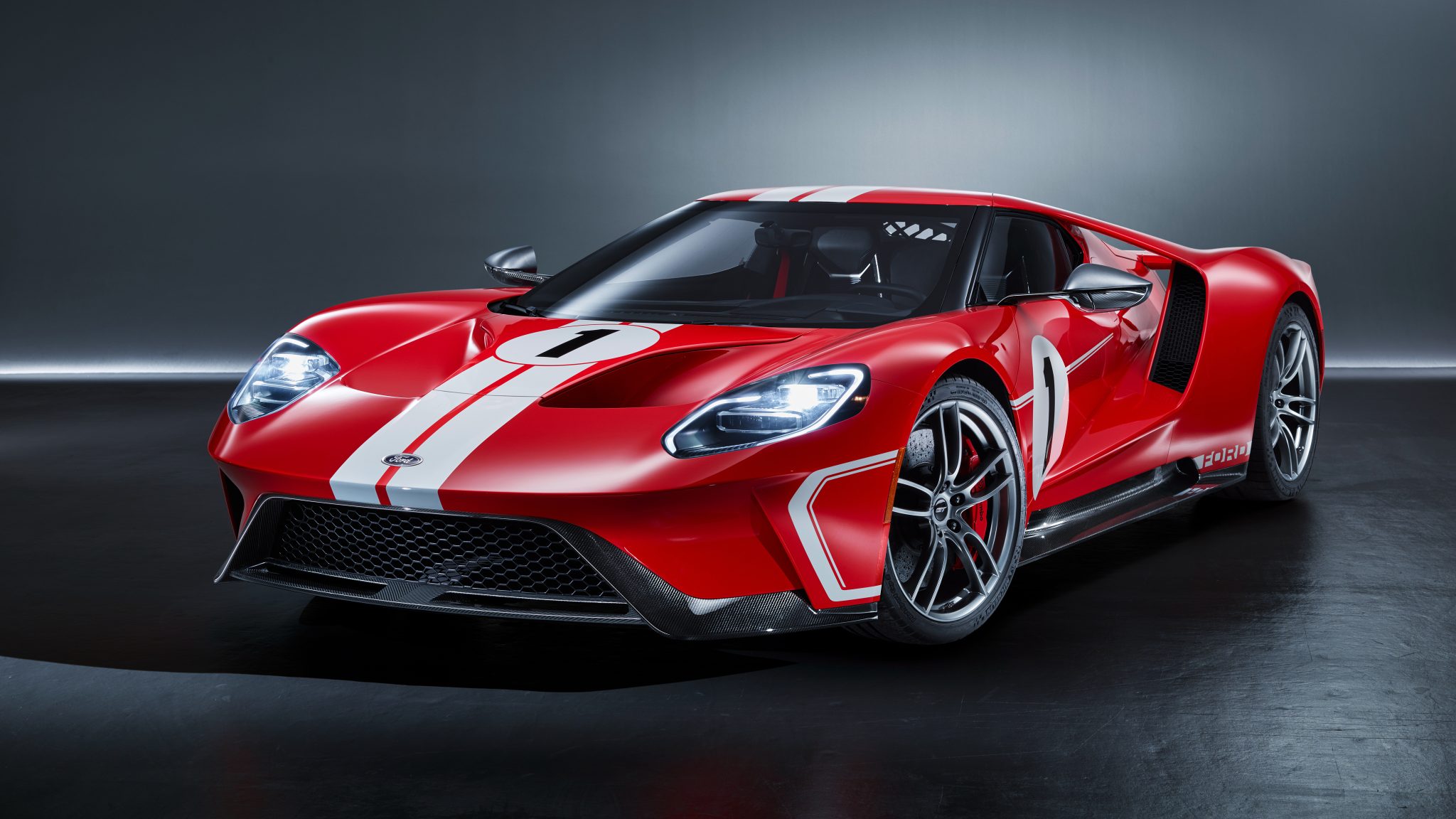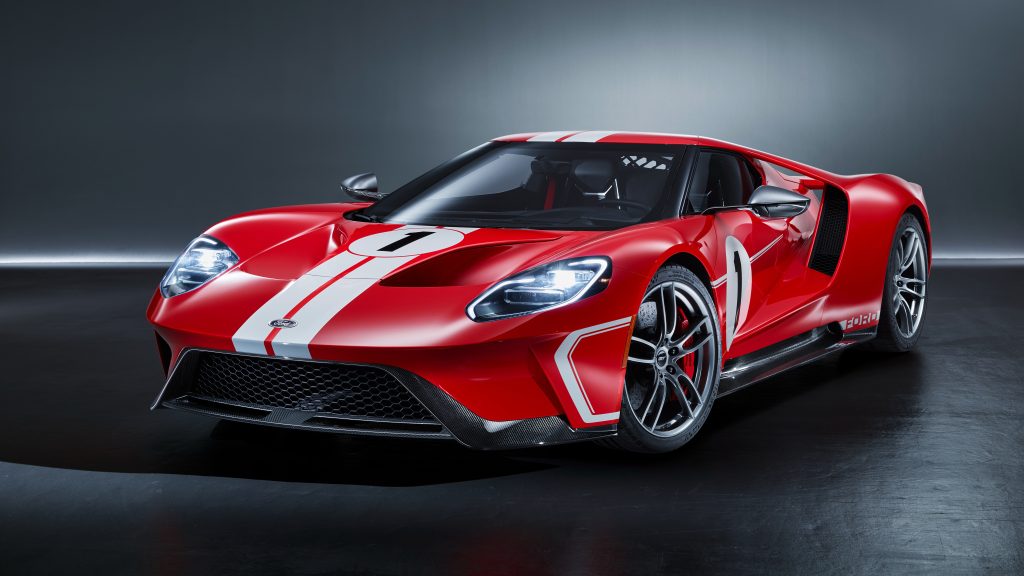 Ford GT
Price: From $453,750
Power: 647 hp
Torque: 550 lb/ft
Engine: Twin-turbo 3.5 L V-6
0-60 mph: 3.0 sec
Top Speed: 216 mph
Ford went racing so the GT is clearly a serious race car first and good road car second. It starts with a twin-turbo 3.5-liter V-6 that employs a seven-speed dual-clutch automatic to route its 647 hp to the ground. Big tires, adjustable suspension, carbon-fiber construction, active-aero and track tuned suspension make it clear where the GTs priorities clear. It is epic on track and is actually pretty livable on public roads (especially given the performance envelope).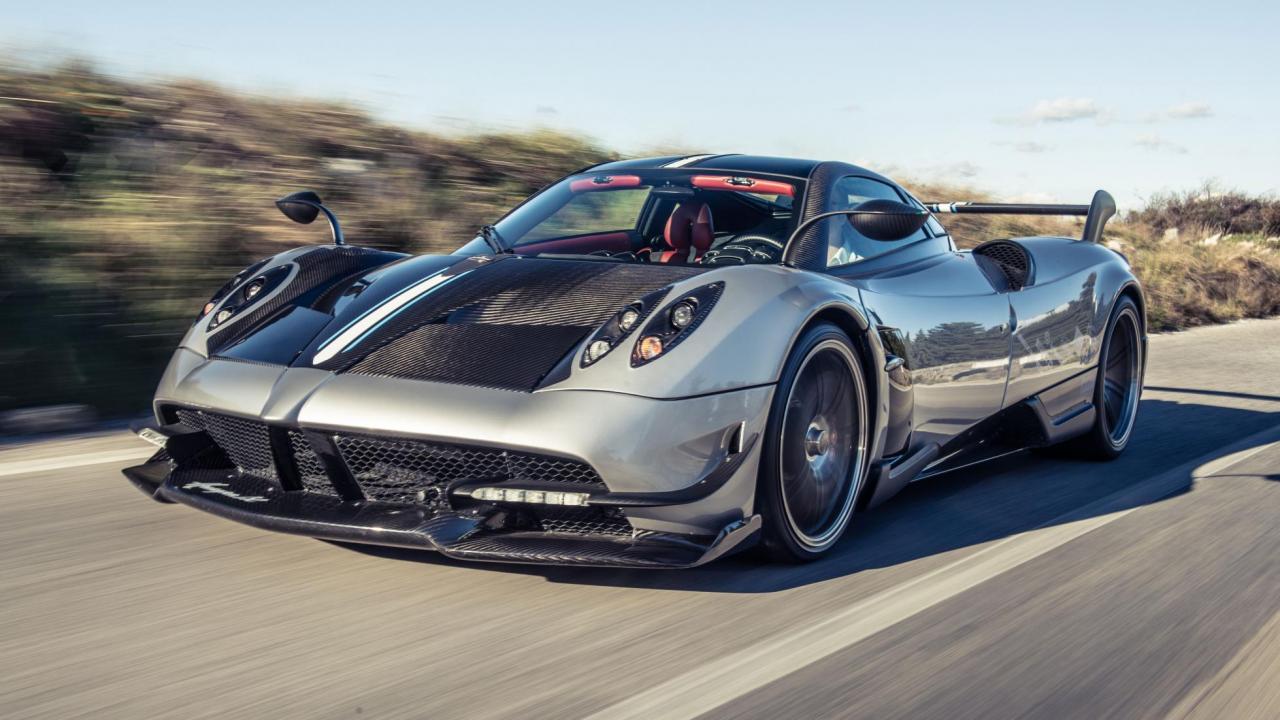 Pagani Huayra
Price: From $1,070,500
Power: 720 hp
Torque: 738 lb/ft
Engine: Turbo 6.0-liter AMG V12
0-60 mph: 3.0 sec
Top Speed: 224 mph
The Pagani Huayra is a hand-crafted hypercar is an incredible fusion of carbon fiber, aluminum, titanium, and glass. The lightweight Huayra has a 6.0-liter AMG-sourced 60-degree two turbo V12 with 720 hp and 738 lb/ft of torque. The sprint from zero to 60 mph is over in 3 seconds and top speed is almost 230 mph. Ludicrous in every way and utterly fascinating in every gorgeous detail.
Aston Martin DBS Superleggera
Price: From $308,081
Power: 715 hp
Torque: 6664 lb/ft'
Engine: 5.2 L V-12
0-60 mph: 3.2 sec
Top Speed: 200 mph
The DBS Superleggera is Aston's new top car. Aston Martin is known for creating beautiful GTs but sometimes falls short in the dynamics and outright performance stakes. Not with the DBS Superleggera. This is a proper sports car. It has a might engine and drivetrain combination with a twin turbo V12 up front generating 715 hp and 663 lb/ft of torque. It is a composed and deeply exciting car to drive and that's a big deal for Aston when competing against cars like the 812 Superfast.
Read more about the DBS Superleggera.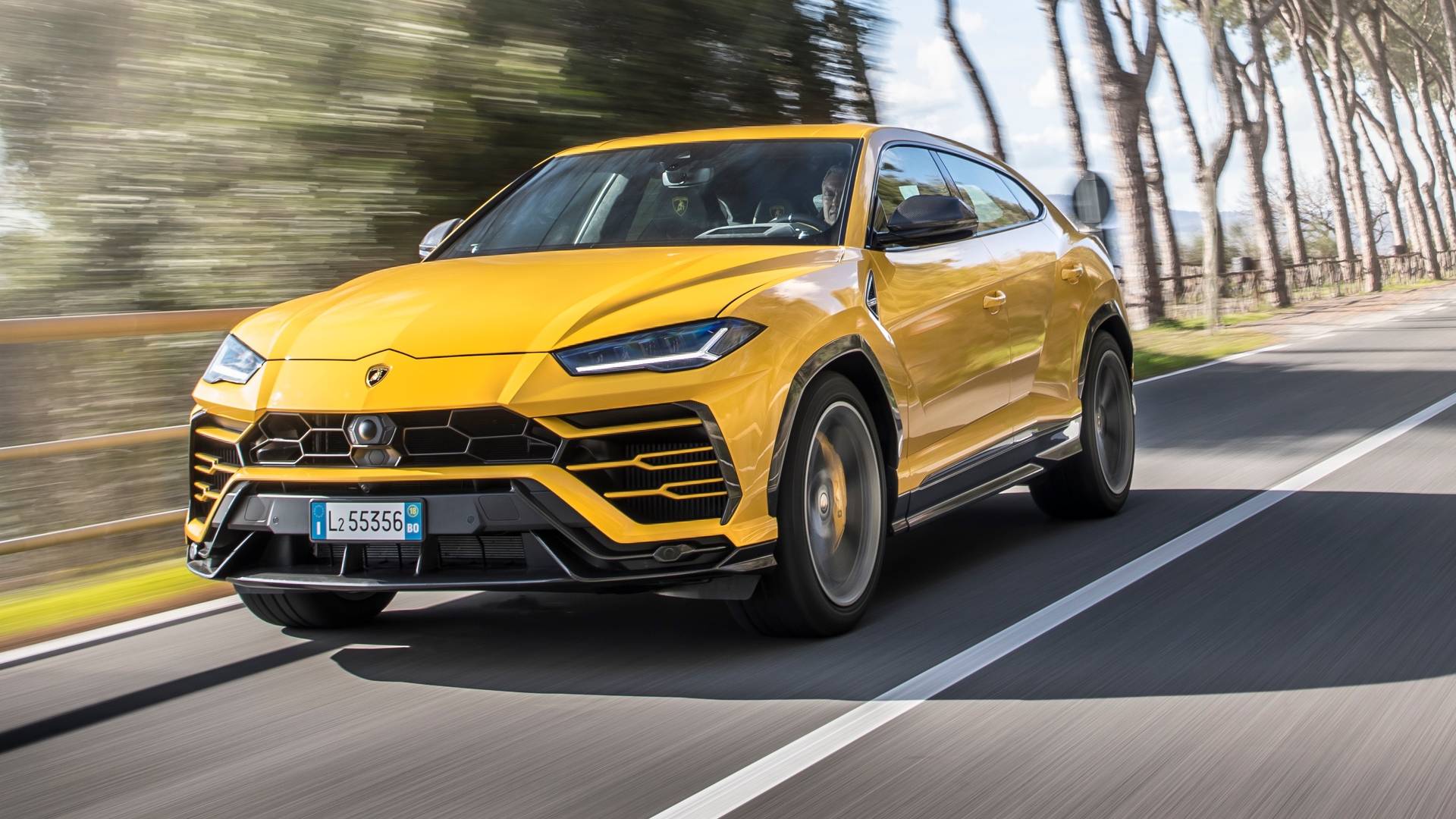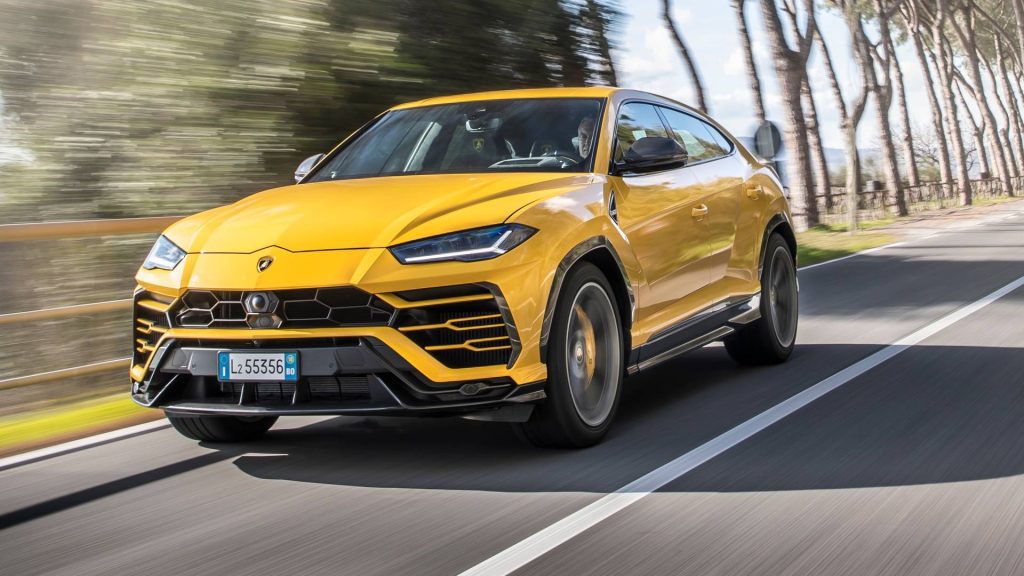 Lamborghini Urus
Price: From $200,000
Power: 641 hp
Torque: 627 lb/ft
Engine: Twin-turbo 4.0L V-8
0-60 mph: 3.6 sec
Top Speed: 190 mph
Lamborghini calls the Urus is the world's first Super Sport Utility Vehicle. "Luxury, sportiness and performance meet comfort and versatility". Ok then. We can tell you that the Urus is exactly what you expect from an SUV made by Lamborghini. It has the driving dynamics and performance of any SUV we have driven. It looks aggressive and stylish and is clearly a Lambo (including bright colored paint jobs). Wild styling and ferocious performance in an SUV package. Yep, its a Lamborghini ok.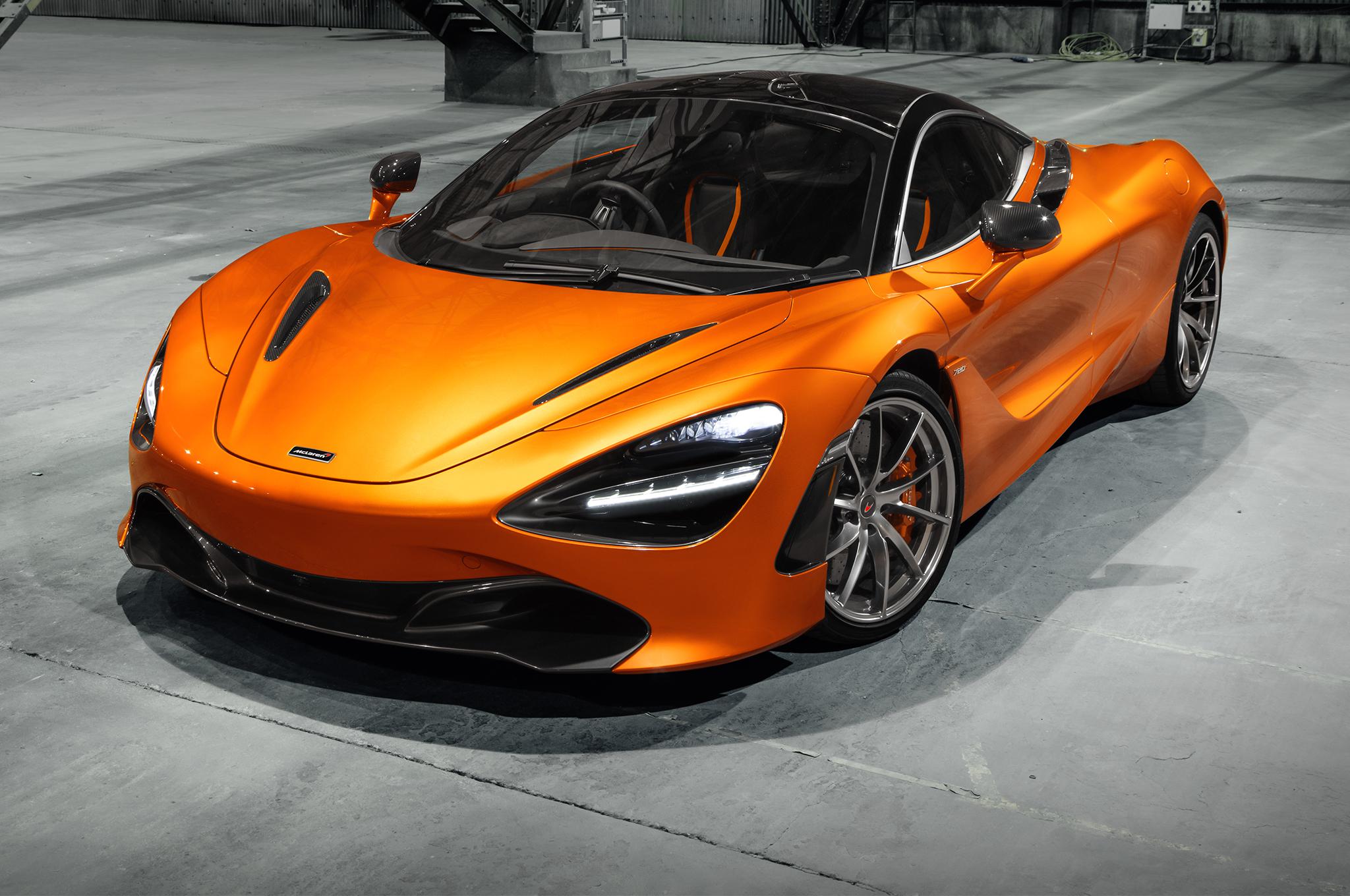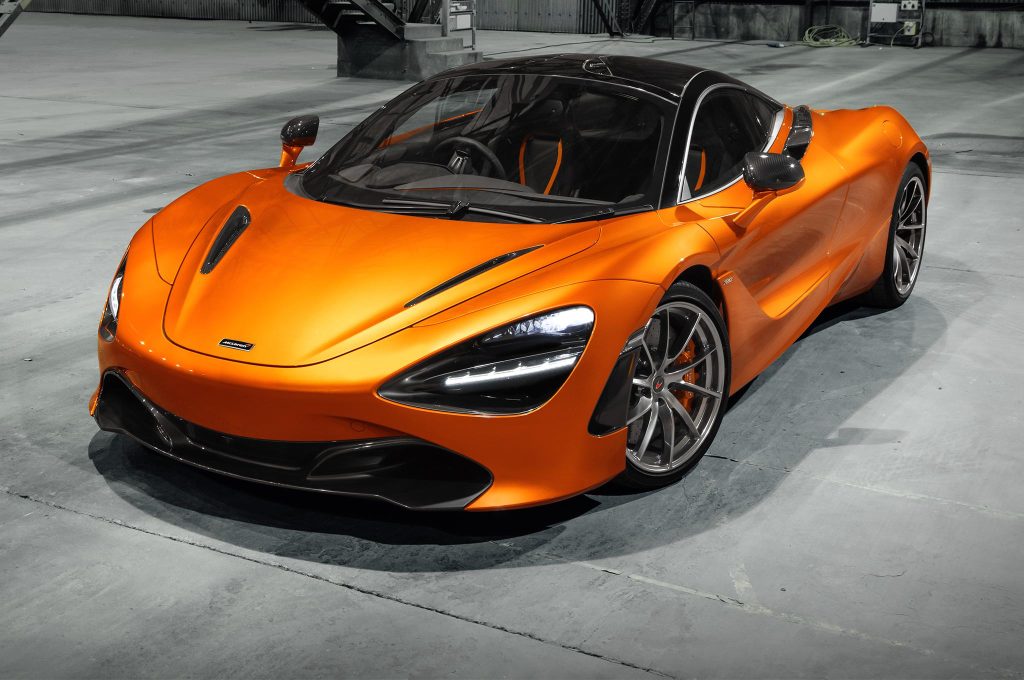 McLaren 720S
Price: From $288,845
Power: 710 hp
Torque: 568 lb/ft
Engine: Twin-turbo 4.0L V-8
0-60 mph: 2.7 sec
Top Speed: 212 mph
The 720S embodies McLaren's relentless quest to push the limits of possibility. Lighter, stronger, faster is the mantra. With distinctive looks and some of the most aggressive yet refined performance in its class make the 720S a proper monster. A 710-hp twin-turbo 4.0-liter V-8 drives the rear wheels through a seven-speed automatic and destroys 0 – 60 mph in just 2.7 seconds. Who said McLaren can't have fun? They added a cool drift mode in addition to Comfort, Sport, and Track settings.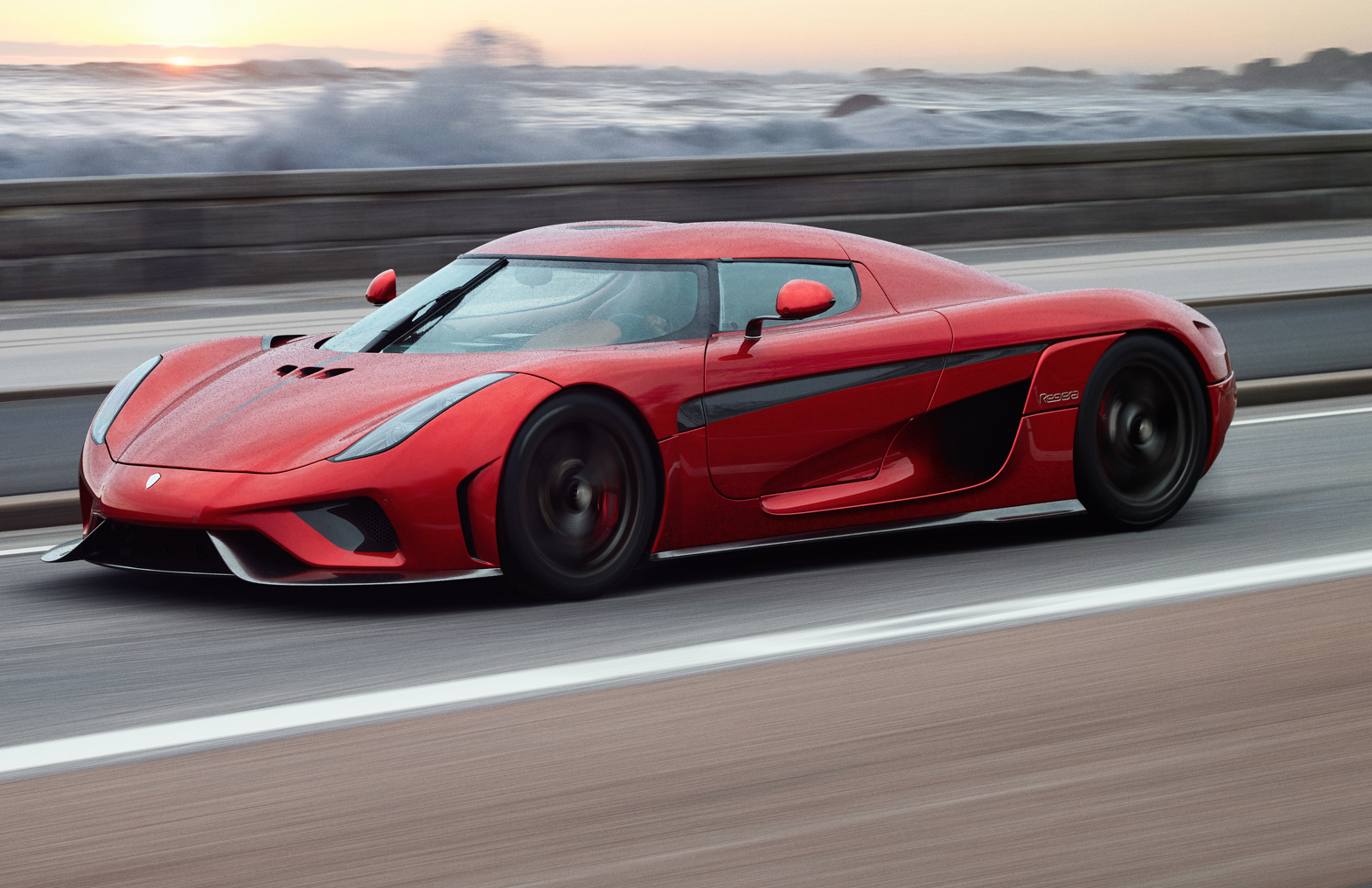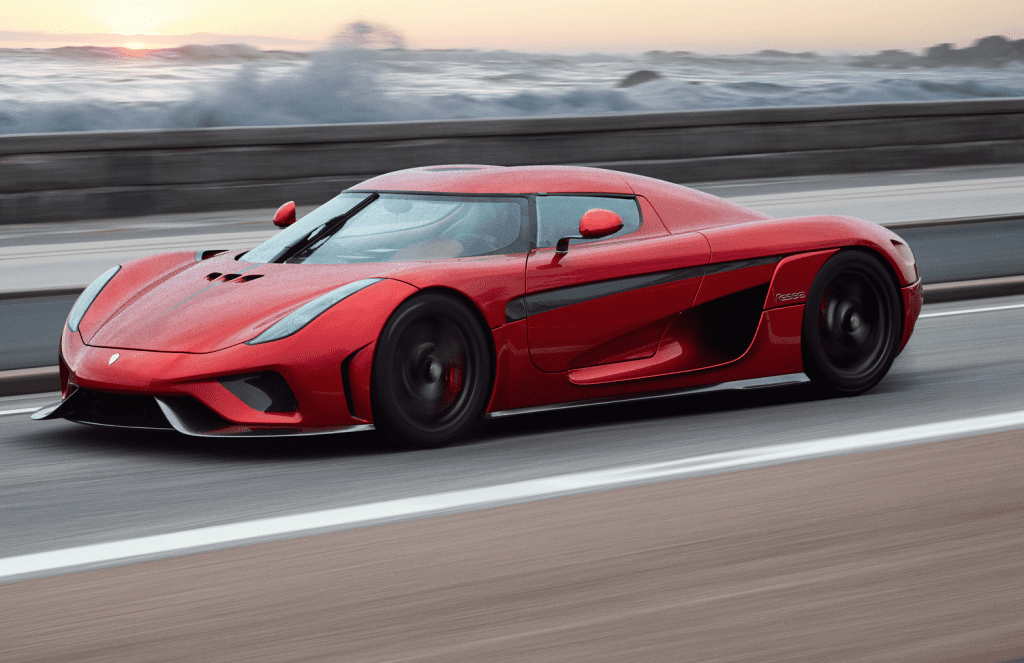 Koenigsegg Regera
Price: From $1,900,000
Power: 1,500 hp
Torque: 1,475 lb/ft
Engine: Twin-turbo 5.0-L V-8 and 3 x electric motors
0-60 mph: 2.8 sec
Top Speed: 249 mph
Koenigsegg knows how to build extreme hypercars. The $1.9 million Regera has 1,500 hp from its plug-in hybrid that uses a twin-turbo 5.0-liter V-8 and three electric motors. Standstill to 60 mph is over in 2.8 seconds and 249 mph comes up in 20 seconds (crazy).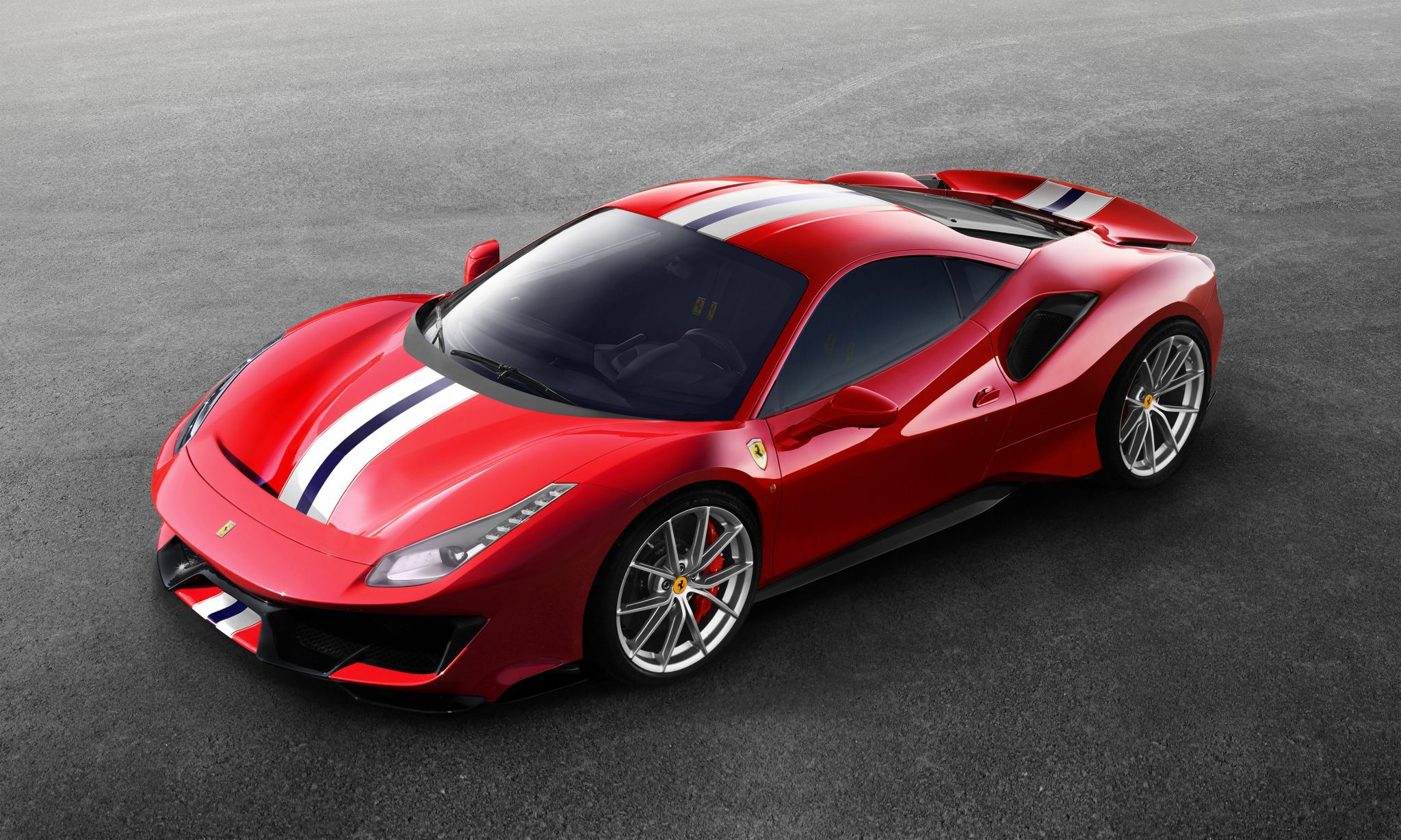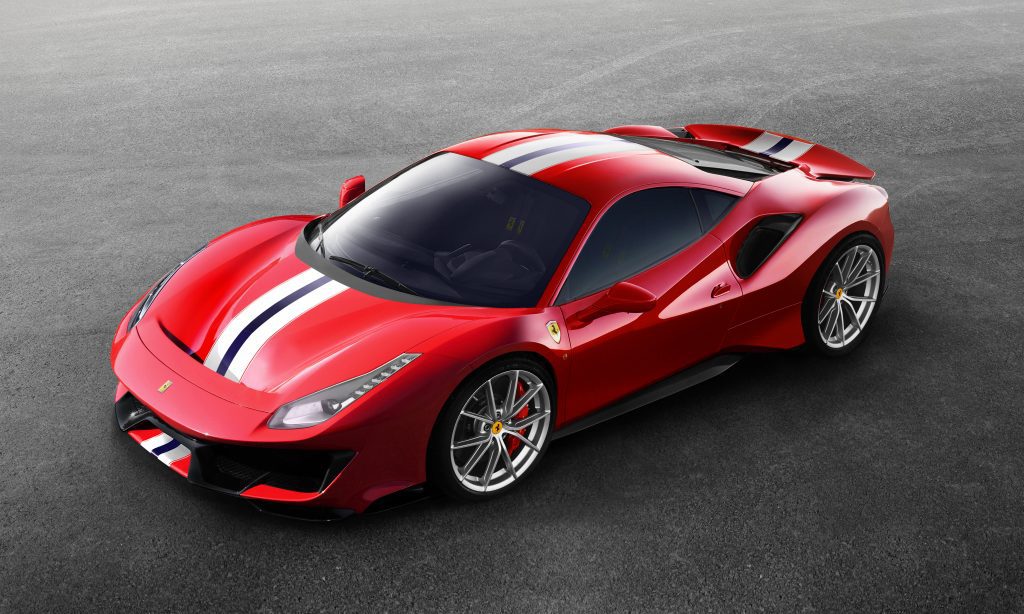 Ferrari 488 Pista
Price: From $300,000
Power: 710 hp
Torque: 578 lb/ft
Engine: Turbo 3.9 L V-8
0-60 mph: 2.85 sec
Top Speed: 211 mph
Ferrari basically takes the already awesome 488 and somehow makes it even better. The Pista retains the 3.9-litre V8 but now makes 710bhp at the same 8,000 rpm rev limiter and 568 lb/ft torque at 3000 rpm. Thank lighter internals and new intake and titanium rods. It also has variable torque curves mapped depending on which gear you've selected and moderated by changes in boost, injection, and spark advance. Cool. According to Chris Harris "this is dynamically the best car Ferrari has ever made, and its powertrain sits at the heart of the success". Yep, pretty much sums it up, another cracker from Ferrari.
Read more about the 488 Pista.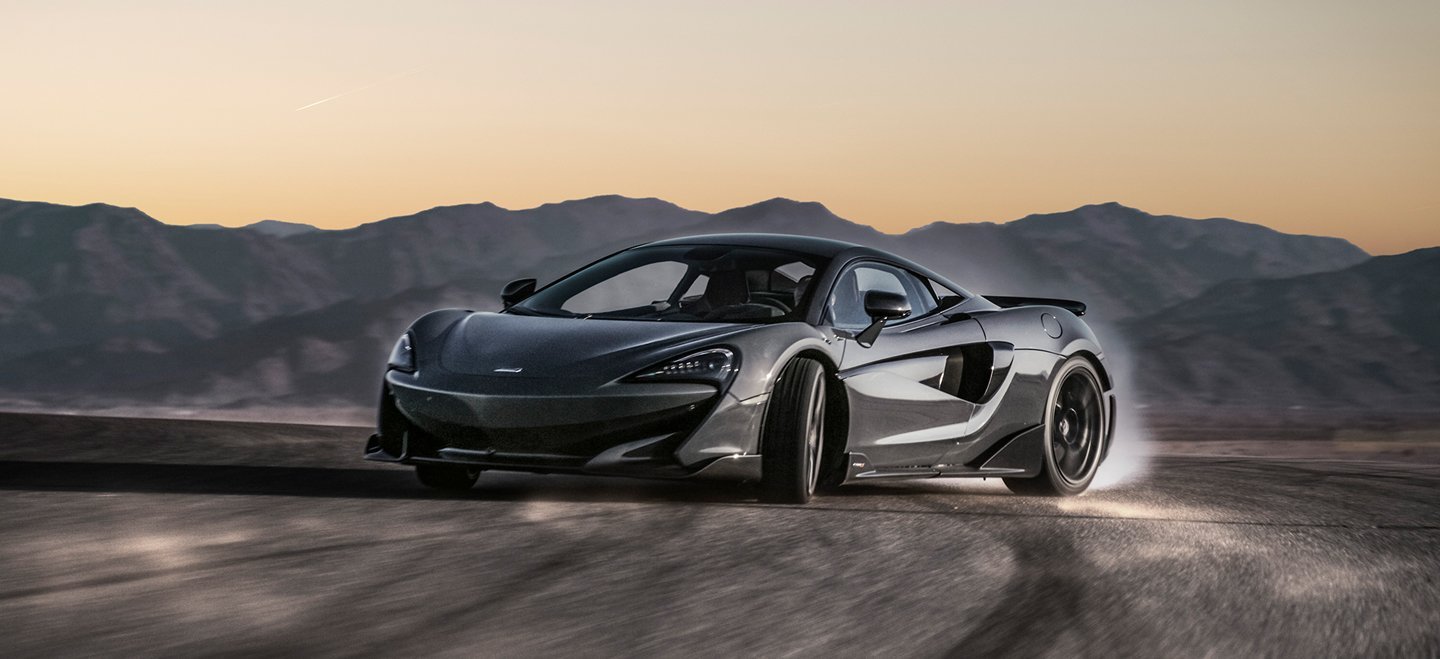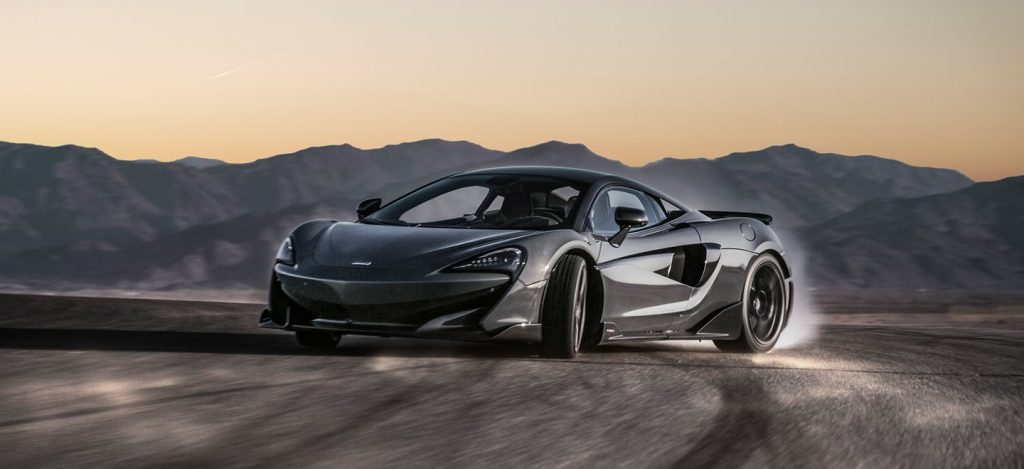 McLaren 600LT
Price: From TBD (coming soon)
Power: 592 hp
Torque: 457 lb/ft
Engine: Twin-turbo 3.8L V-8
0-60 mph: 2.9 sec
Top Speed: TBD
When McLaren gives a model the LT name you know it is a serious performance weapon. The 600LT takes the 570S and turns it up to 11. The car will rocket to 60 miles per hour in 2.8 seconds, from rest to 124 mph in 8.2 seconds and it boasts a top speed of 204 mph. McLaren's latest supercar tweaks the company's twin-turbo, 3.8-liter V8 to produce 592 horsepower and 457 pound-feet of torque, gains of 30 and 14, respectively, compared to the 570S. Moreover, the 600LT is five pounds lighter than the 570S coupe, at 2,749 pounds dry.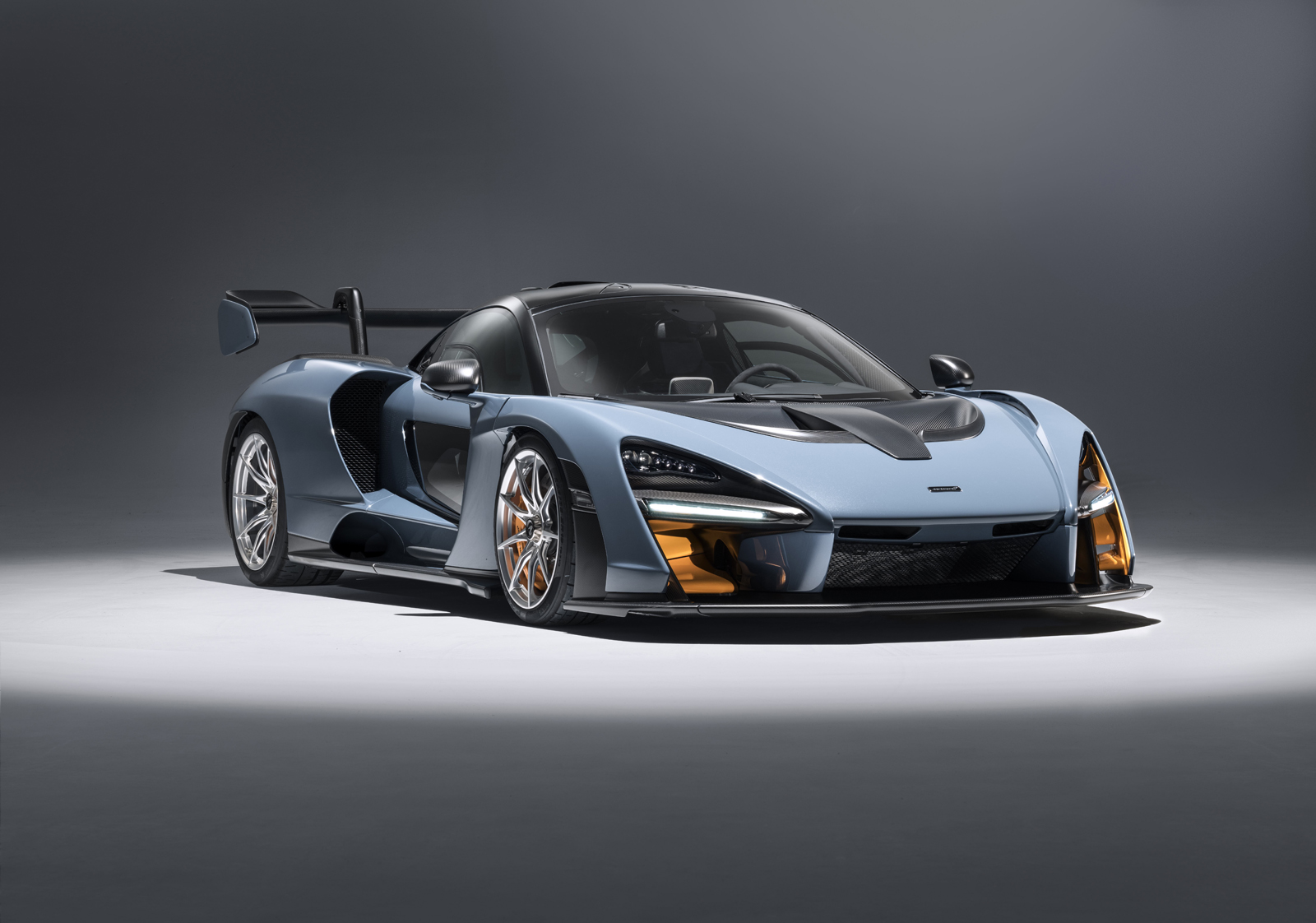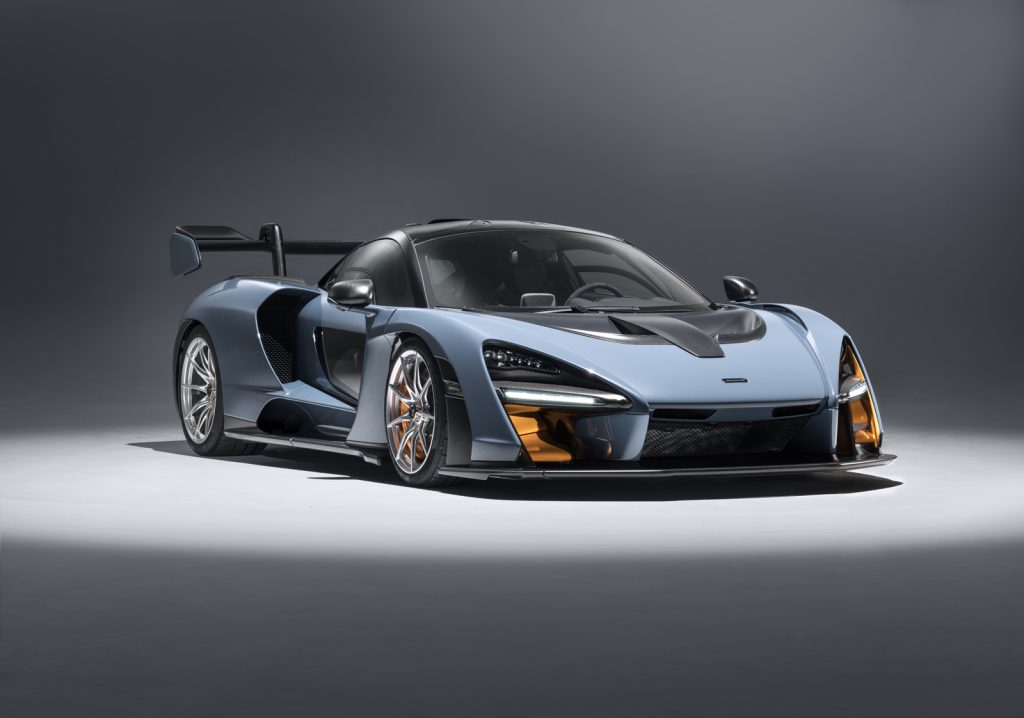 McLaren Senna
Price: From $837,000
Power: 789 hp
Torque: 590 lb/ft
Engine: Twin-turbo 4.0L V-8
0-60 mph: 2.8 sec
Top Speed: 208 mph
The McLaren Senna is the personification of McLaren's DNA at its most extreme. It is the most track-focused road car McLaren have ever built, and it will set the fastest lap times of any McLaren to date. Thats a big claim from the guys at McLaren so you know this Senna is amazing. McLaren says "nothing else matters but to deliver the most intense driving experience around a circuit" which explains all the carbon-fiber components and advanced aero. It is powered by a twin-turbo 4.0-liter V-8 making 789 hp and 590 lb-ft of torque and its outrageous exterior belies a spartan interior that's stripped of anything superfluous. The Senna is a blend of rare and uncompromising—reserved for the rich and coveted by the rest. Acceleration from 0-62mph is achieved in 2.8 seconds, 0-124mph in 6.8 seconds and 0-186mph in 17.5 seconds. The level of sophistication in the McLaren Senna is groundbreaking. The hydraulic suspension allows relative compliance at low speeds in Race mode, aiding mechanical grip. Then, as speeds increase, it stiffens, supporting the increasing aerodynamic loads that would otherwise cause the vehicle to ground out on the circuit.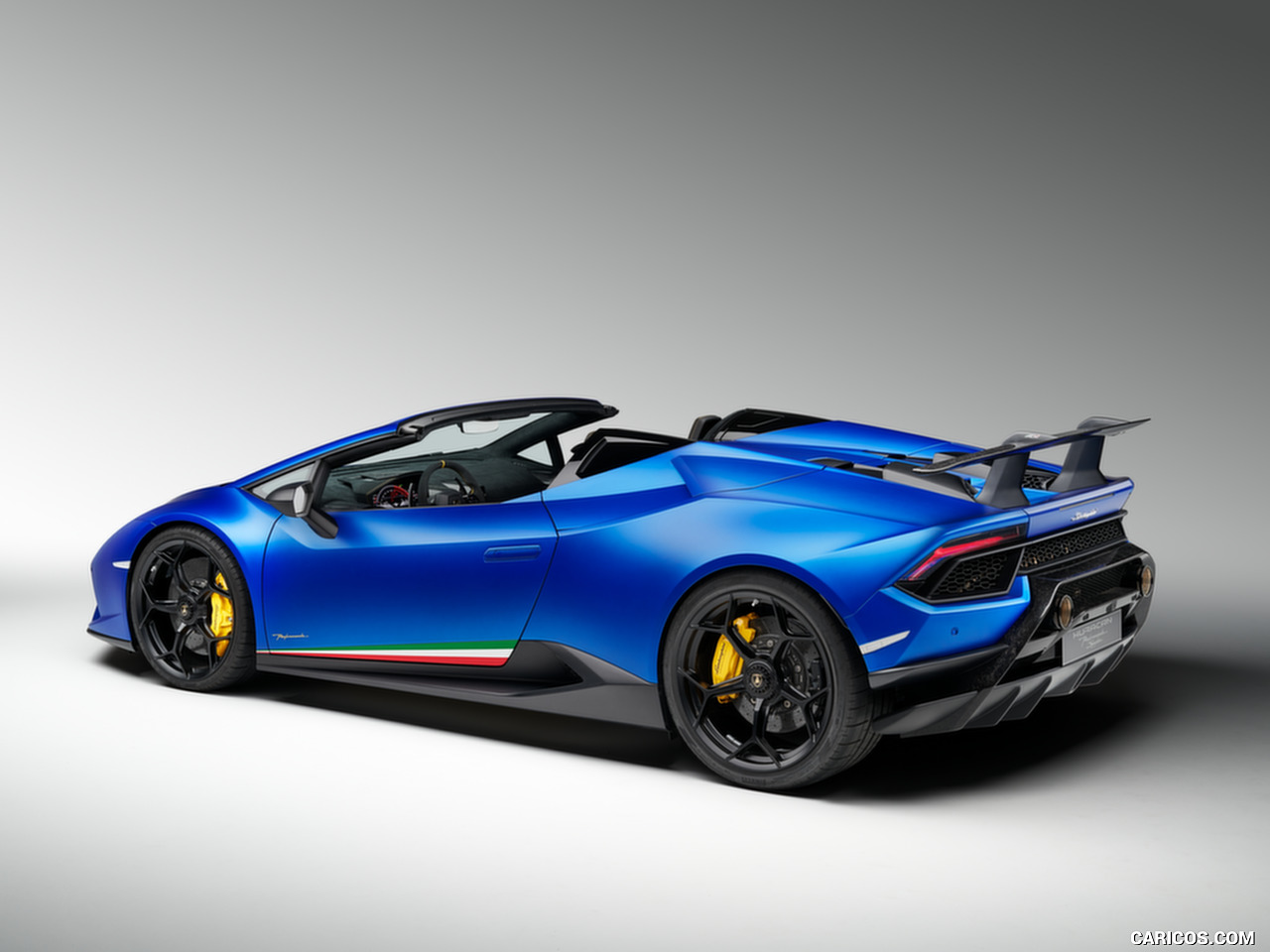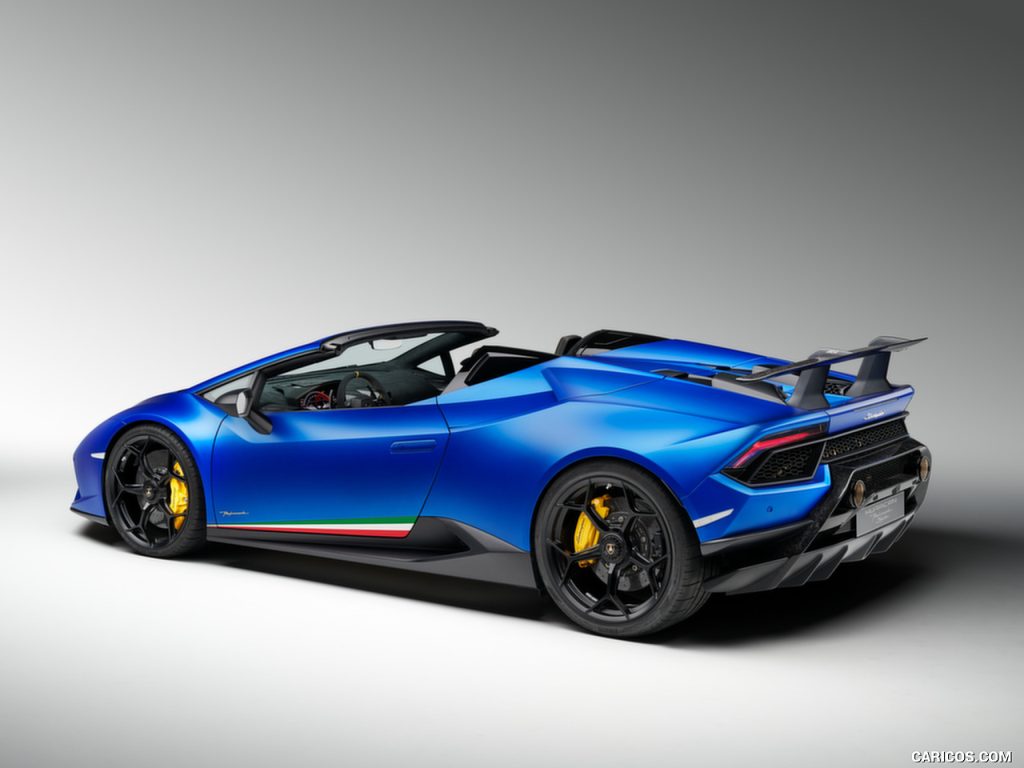 Lamborghini Huracan Performante (& Spyder)
Price: From $308,859
Power: 631 hp
Torque: 443 lb/ft
Engine: 5.2-liter V-10
0-60 mph: 2.3 sec
Top Speed: 202 mph
Elevating the coupe and convertible Huracan into Performante status is serious work. Power and torque are both up through engine tweaks and both models get trick ALA aerodynamics package, including the active front grille flaps and hollow rear wing—air can either flow through it. There are revisions to stability-control systems, suspension and drive modes and a serious diet to drop some weight too. Supercars are special, and they make you feel special. Measured on that scale, the Lamborghini stands apart.