The Best Convertible Supercars Ever
A few weeks ago we asked what we thought was a simple question on our Supercars.net Facebook page: What is the definitive list of the best supercars ever made? Turns out it there are a lot of opinions.
The number of convertible supercars on the market today is quite amazing. You will notice our list of the top convertible supercars is heavy on recent cars. If you have enough money there are more options that you can imagine at the top end of the supercar market. Thats largely because car-makers have used materials technology and electronics to remove most trade-offs that plagued convertible performance cars of yesteryear. Today's convertible supercars are epic and awesome with no compromises.
Our scoring mechanism is pretty qualitative. Supercars are about personality of the car and buyer so we took that into account and have a broad set of our favorite roadster supercars. Some cars smash track records while others look amazing just cruising the Vegas strip. Some are perfect for day to day use and others are only taken out once in a while for the most special occasions.
We don't discriminate. If a car moves us it made the list. Losing the roof doesn't mean car makers get off easy of course. We only picked convertible supercars we found to be achingly desirable and fast. They need to be better than 99.9% of the other cars on the market. They need to be rare. They need to be hard to attain.
Every supercar offers an awesome performance. Convertibles supercars do the same with the extra sense of excitement and absolute freedom. So here it is, our top convertible supercars ever: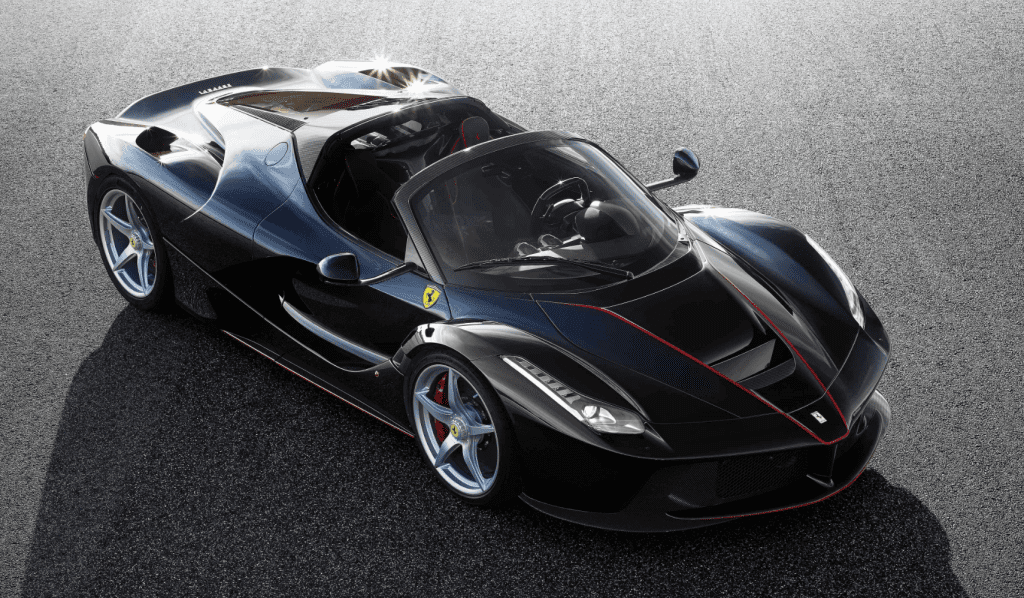 1. Ferrari LaFerrari Aperta
Make: Ferrari. Top Speed: 217 mph. Power: 950 hp
Ferrari released first photographs of the convertible version of the LaFerrari, the new limited edition special series aimed at clients and collectors that refuse to compromise on the joy of drop-top driving even when at the wheel of a supercar. The new limited edition special series will be available with a carbon-fibre hard top and a soft top. It has the same running gear and performance figures as the original LaFerrari, sporting a 800 cv V12 ICE (with a specific power output of 128 cv/l) coupled with a 120 kW electric motor (163 cv), unleashing 963 cv in total. Yes, it was sold out well before it was announced.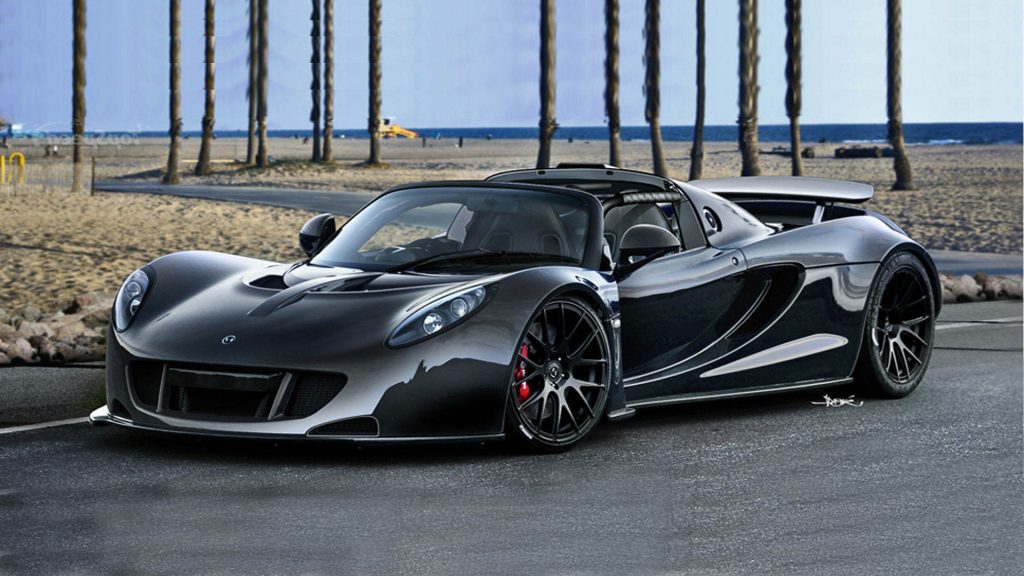 2. Hennessey Venom Spyder
Make: Hennessey. Top Speed: 265.6 mph. Power: 1,451 hp
Officially the world's fastest convertible with 1451 hp and top speed over 260 mph. On March 25, 2016 the Hennessey Venom GT Spyder has set a new world record for open-top sports cars at Naval Air Station Lemoore where Racelogic, the renowned independent speed testing firm, has officially confirmed that a top speed of 265.6 mph (427.3 km/h) was achieved. The record run was certified by Racelogic technical director, Jim Lau.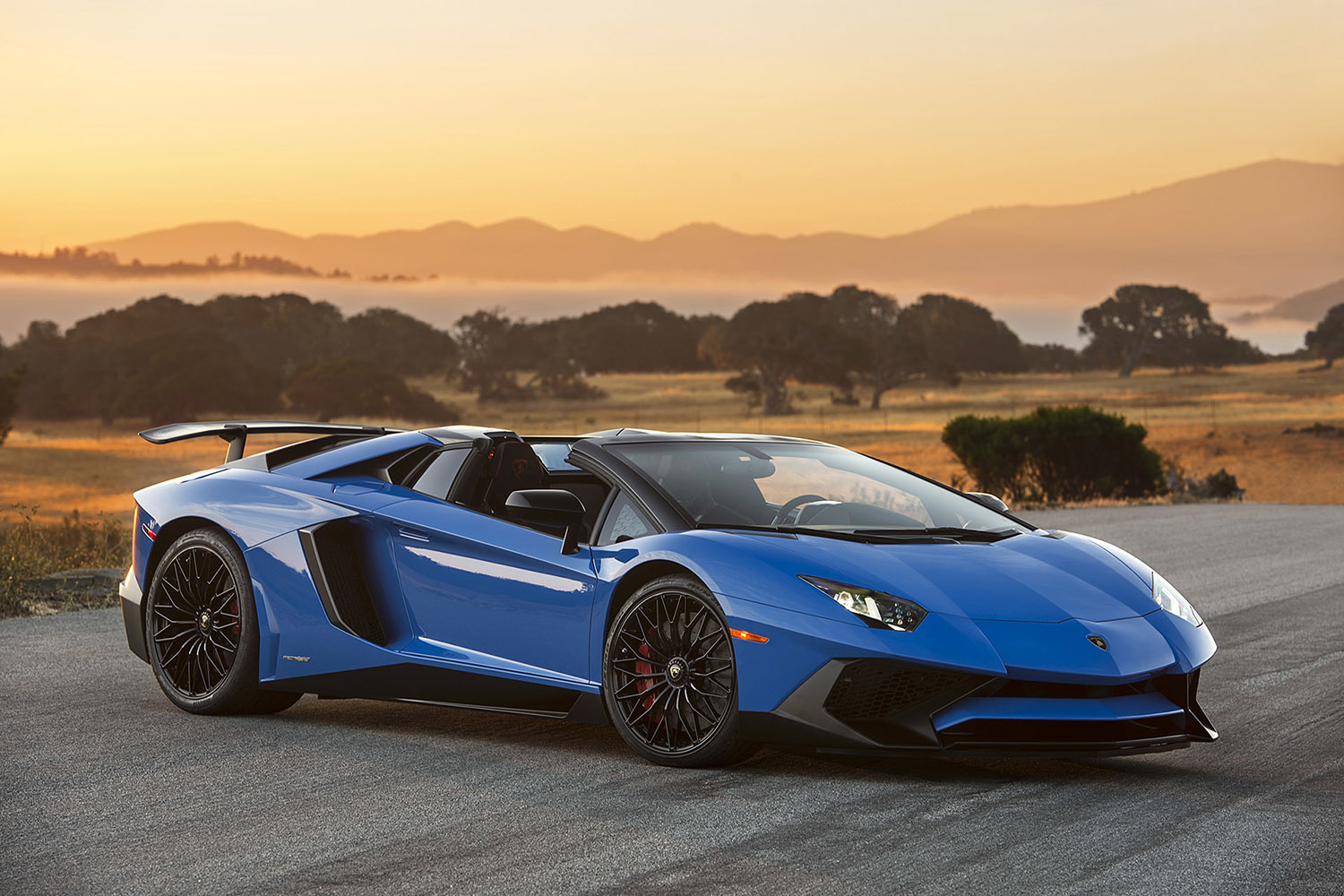 3. Lamborghini Aventador SV Roadster
Make: Lamborghini. Top Speed: 217 mph. Power: 750 hp
The SV is the craziest production Lambo we know. Thanks to tweaking of the already epic naturally aspirated V12 engine and significant weight reductions this is one ferocious car. The numbers are impressive. 750 horsepower and weight down 110 pounds on the 'normal' roadster, this convertible missile hits 60mph in less than three seconds and has a top speed over 217 mph. It also has to be one of the most aggressive looking cars on the market. Gotta love Lamborghini.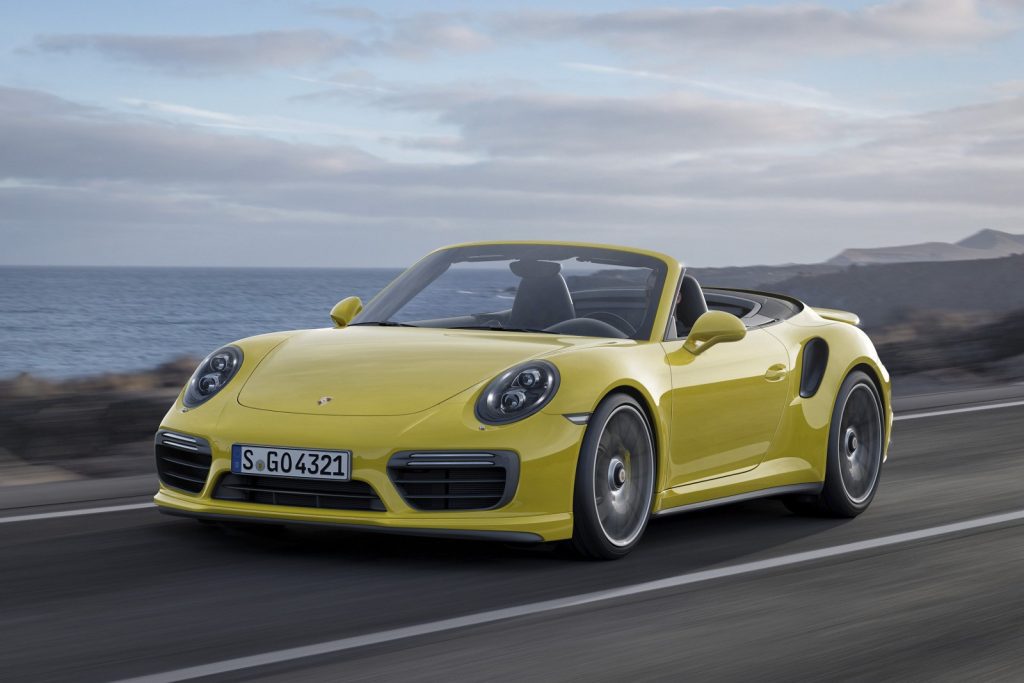 4. Porsche 911 Turbo S Cabriolet
Make: Porsche. Top Speed: 205mph. Power: 580 hp
The 3.8-liter, twin-turbo six-cylinder engine in the current Turbo S doesn't sound like a supercar motor. The 911 shape isn't all that supercar looking either. Why is it here? Quite simply, the Porsche 911 Turbo S Cabriolet has performance that trumps most of the cars here and it does it with day to day ease. If you want a supercar you can drive every day, there is nothing better.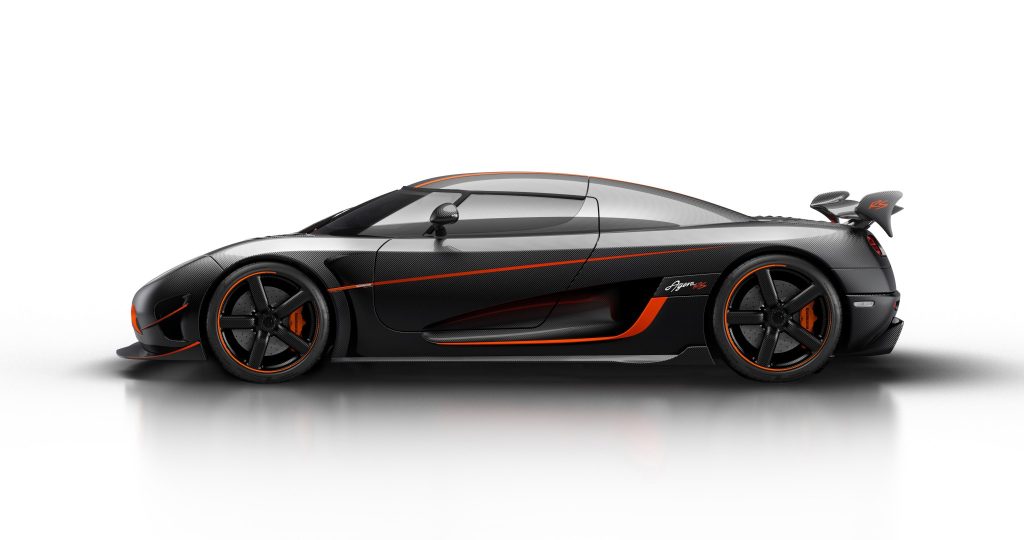 5. Koenigsegg Agera RS
Make: Koenigsegg. Top Speed: 250mph. Power: 1,160 hp
Removable roof panel and 1100hp. The Koenigsegg Agera RS is for those who have everything. With only 25 cars to be made it is also one of the rarest cars on this list. With a lower curb weight to the Agera S and R models thanks to new composites and layup techniques this car takes already extreme Koenigsegg's to new levels of excitement. This Koenigsegg has active and self-levelling chassis package, 3G connected Pre-Active chassis setups, alternative aero packages, active sound cancellation and much more. It also has a removable roof and 1160 bhp on regular petrol (that's an insane 232 bhp per liter). The Agera RS is the ultimate in road and track versatility according to the company and we can see why. It offers the most extreme performance available today and yet is fully road legal. Want to make an entrance that makes a Lamborghini jealous? Here's your car.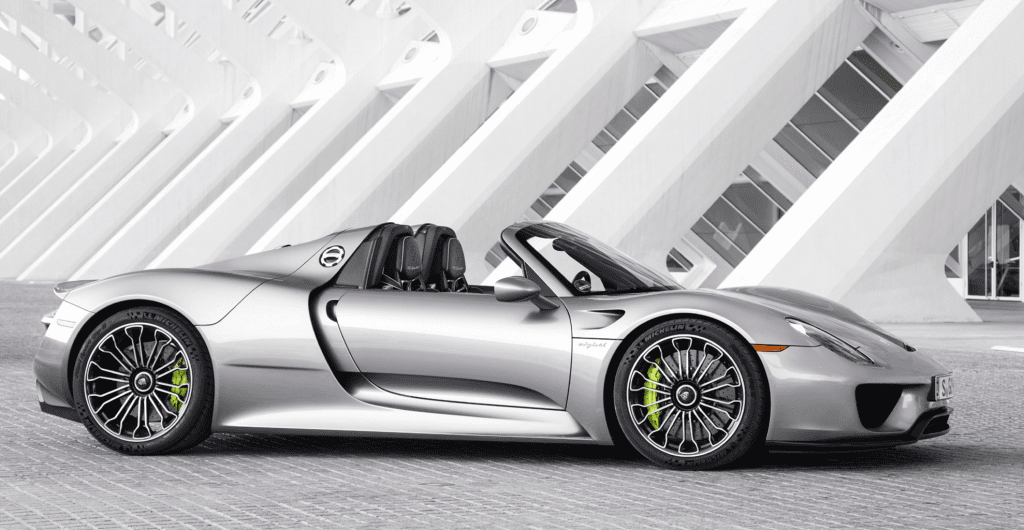 6. Porsche 918 Spyder
Make: Porsche. Top Speed: 214 mph. Power: 887 hp
It took Porsche years to develop a worthy successor to the vaunted Carrera GT supercar, but at last, the 918 is here—and it's a plug-in hybrid! Probably the most advanced car on this list it has 887 hp and 944 lb-ft of torque from its mid-mounted V-8 and electric motors. Performance makes a Bugatti feel slow and a 211-mph top speed helps you impress your date while cruising on the autobahn. It also looks great, every bit the exotic, near-million-dollar supercar it is. Low-slung, targa body, and ultra-futuristic cabin. It checks all the supercar cues. Performance is its game with 0-60 mph in 2.6 seconds and a quarter-mile time of about 10 flat. The 918 Spyder is also the first production car ever to break the seven-minute barrier at the Nurburgring. Not bad for a convertible.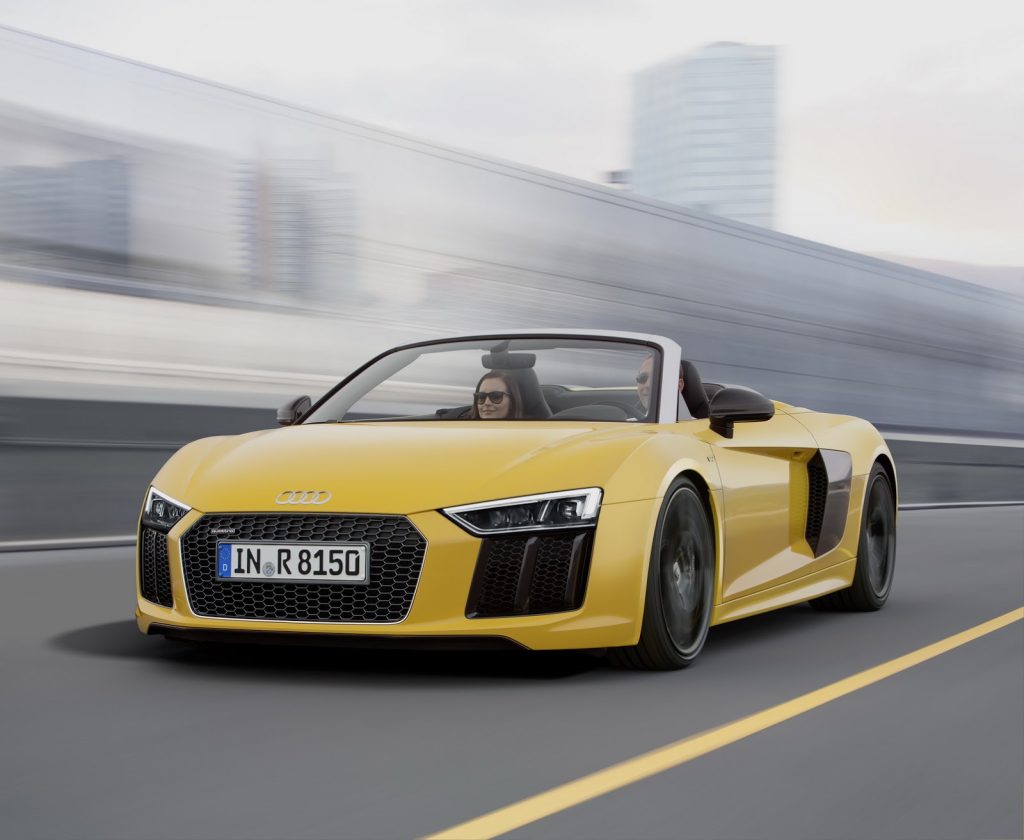 7. Audi R8 Spyder
Make: Audi. Top Speed: 200.7 mph. Power: 540 hp
The new R8 Spyder comes to market with the fabulous, naturally aspirated 5.2-liter V-10, rated at 540 horsepower and 398 lb-ft of torque. You read that correctly, here's a new performance car that has natural aspiration, such a rate site in 2016. The high-revving engine can play the entire range from a dark growl to a piercing howl, and its soundtrack is no empty promise: From a standstill, 62 mph comes up in 3.6 seconds, according to Audi, and top speed is ungoverned at 198 mph. It is a looker too, drawing crowds everywhere it goes.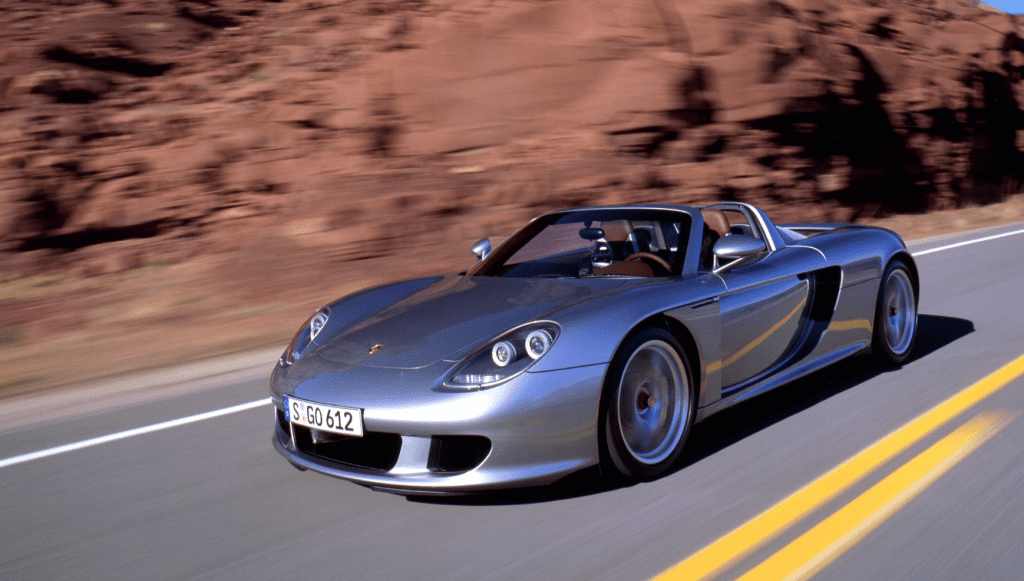 8. Porsche Carrera GT
Make: Porsche. Top Speed: 205 mph. Power: 605-hp
The Carrera GT went on sale in the United States on Jan. 31, 2004 and is still one of our favorite supercars ever. The 605 hp supercar has a V10 engine developed from motorsports. It has a carbon fiber monocoque chassis, and it is the first production car to use of a ceramic clutch. The Carrera GT accelerates from 0-62 mph (100 km/h) in 3.9 seconds, reaches 100 mph (160 km/h) in less than seven seconds and can achieve a top test-track speed of 205 mph (330 km/h). Free of most driving aids it is also a real handful to drive and is fit for only the best drivers. That's old-school supercar excitement right there.
9. McLaren Mercedes SLR Roadster
Make: McLaren Mercedes. Top Speed: 208 mph (roof up). Power: 617 hp
A roadster version of the SLR went on sale in September 2007. It used the same supercharged V8 AMG power plant as its coupé sibling, developing 617 hp to get the beast to a top speed of 208 mph and a 0 to 62 mph in 3.1 seconds. Not the most dynamic convertible ever built it was sexy and exotic and the perfect supercar for an era of excess.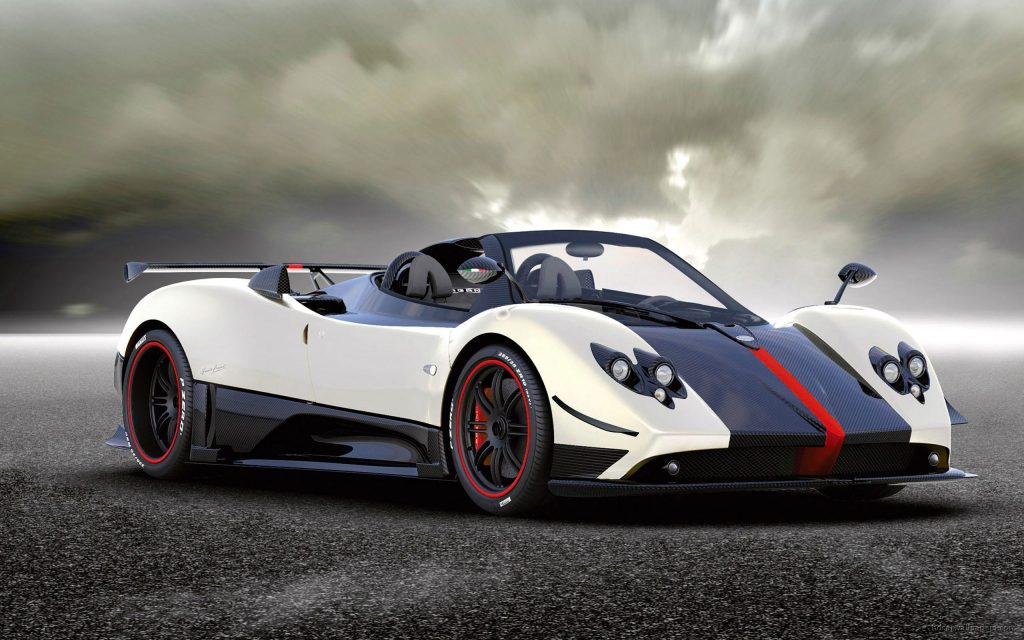 10. Pagani Zonda Cinque Roadster
Make: Pagani. Top Speed: 217mph. Power: 678 hp
Inspired to the same Pagani know-how involved in the Zonda Cinque project, with a production limited to only 5 cars, the Zonda Cinque Roadster was developed by the unparalleled Pagani team passionately committed to creating a Roadster version of Pagani's most extreme road-legal model.
To obviate the austere appearance the supercar seems to take on when the roof is removed and stowed under the front bonnet for open-top cruising, the carbon-titanium frame was specifically redesigned to ensure the car still looked right. This from a small, bespoke manufacturer tells you everything about how far creating convertible supercars has come.
With a masterpiece Mercedes-Benz AMG 12V engine with 678hp and 780Nm torque the car is an absolute monster. Zonda Cinque Roadster perfectly fulfils the Pagani team philosophy and everything that makes supercars so desirable. It it the perfect combination of art and technology, achieved through a meticulous attention to detail and the coupling of a world class chassis with one of the best motors ever created.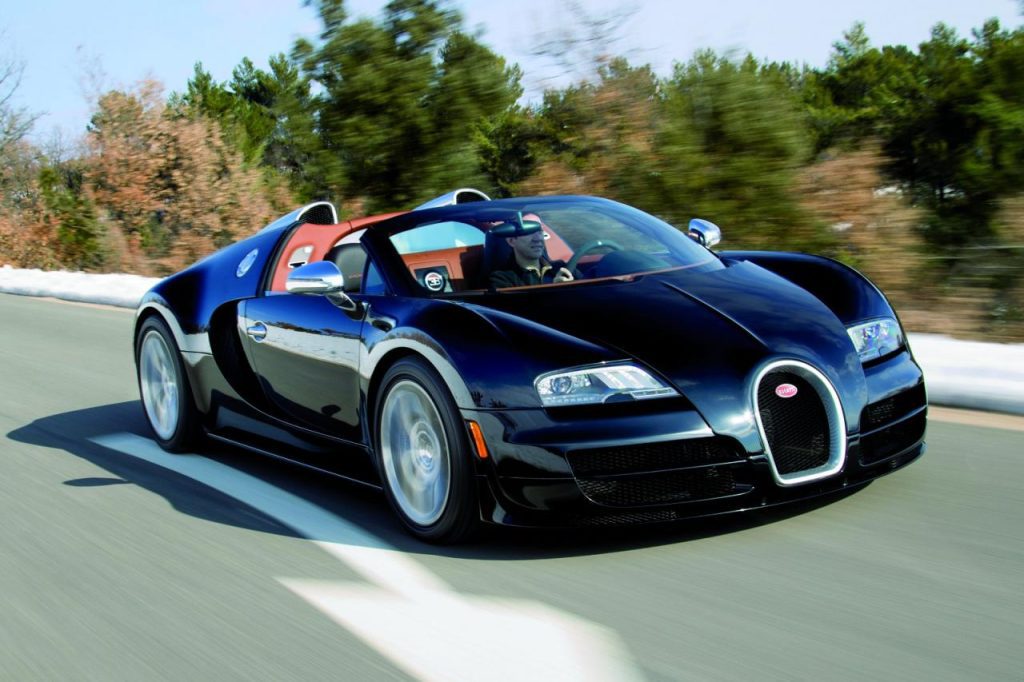 11. Bugatti Veyron Grand Sport Vitesse
Make: Bugatti. Top speed: 254mph. Power: 1,183 hp
The world's most expensive, fastest, open-topped car, the Bugatti Veyron Grand Sport Vitesse used the same 8.0-litre W16 engine as the closed-top Super Sport version of the Veyron. 1183bhp and 1106lb ft is astonishing for a drop-top car. Performance was flat out unbeatable with 0-62mph in 2.6sec, 124mph in 7.4sec and 186mph in 16.0sec. Bugatti President Wolfgang Dürheimer said it best: "We gave our all to transfer the achievements of the Super Sport over to the Grand Sport, thereby turning open-top driving itself into an extraordinary experience at high speed."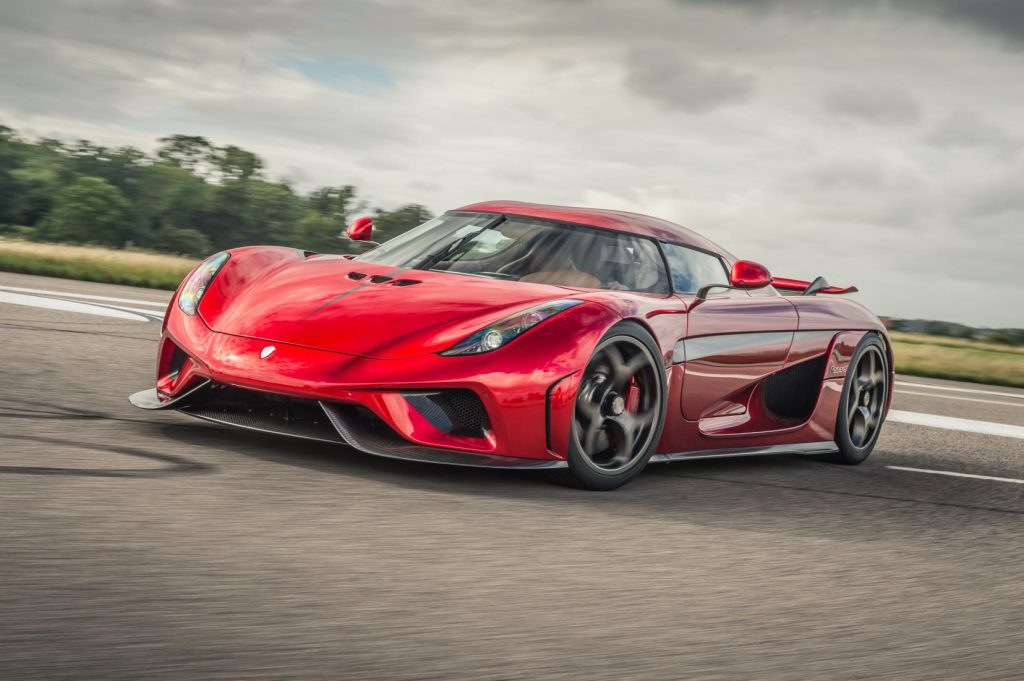 12. Koenigsegg Regera
Make: Koenigsegg. Top Speed: 249 mph. Power: 1,500 hp
The Koenigsegg Regera is the most powerful production sports car in the world. The Regera isn't just a convertible, it is also a plug-in hybrid supercar that promises to bring record-breaking results.
Combining both a twin-turbocharged 5.0L V8 engine with three electric motors, this powertrain produces a breathtaking combined output 1,500hp using just a single-speed gearbox. Top speed for this convertible is 249mph (in less than 20 seconds). The rush is relentless. In Swedish, 'Regera' translates as the verb 'to reign' – a very fitting name for the fastest production car in history, soon to brush aside the one and only Bugatti Veyron. Bring it on.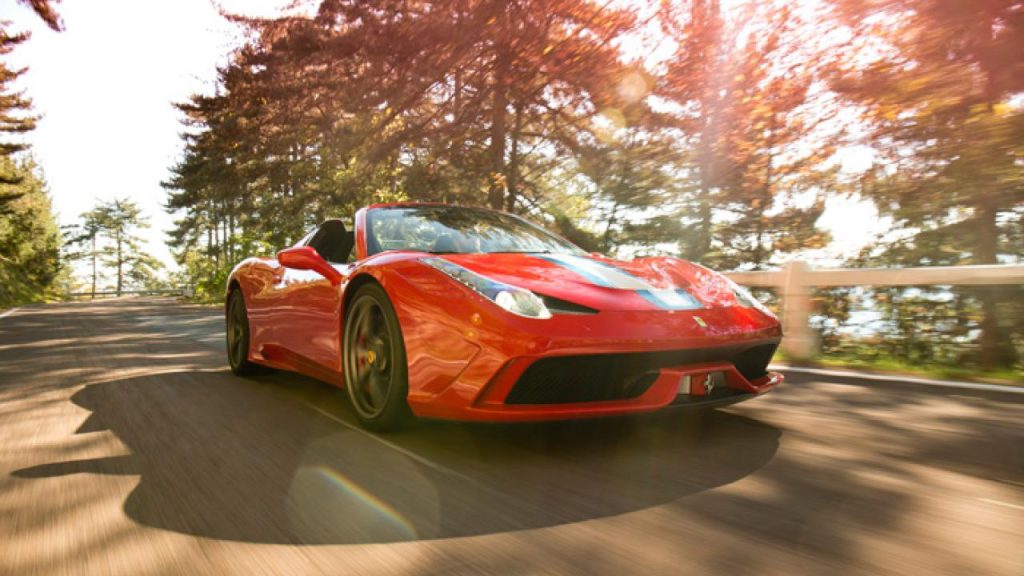 13. Ferrari 458 Speciale Aperta
Make: Ferrari. Top Speed: 199 mph. Power: 597 hp
The new 458 Speciale Aperta is the most hardcore V8 roadster that Ferrari had ever produced (until the LaFerrari mentioned at the top of this post). Ferrari takes a donor 458 Spider and gives is a bunch of track-oriented upgrades that transform 458 Italia coupe into 458 Speciale. Performance goes up from the Italia and Spider's 562bhp to 597bhp, and just 499 are to be built. We love the 458 Speciale and this gives you the same performance with all the open-top glory. Thank you Ferrari.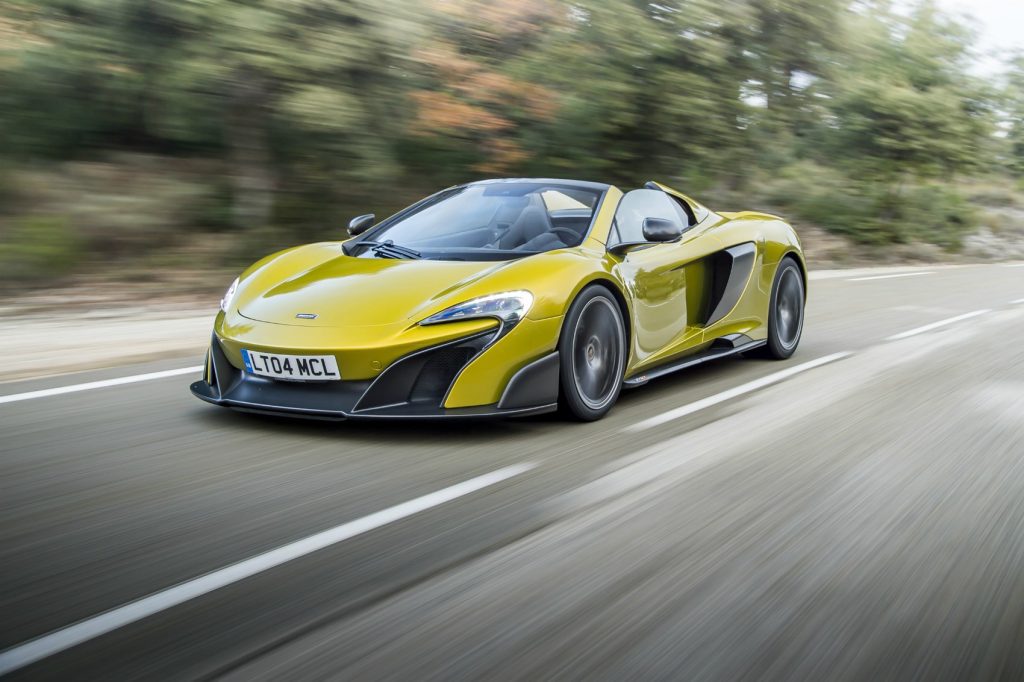 14. McLaren 675LT Spider
Make: McLaren. Top Speed: 203 mph. Power: 675 hp
The 657LT Spider is McLaren's answer to the Ferrari 458 Speciale Aperta. The (perfect) 666hp demon has a custom version of the standard 3.8-liter twin-turbo V-8 engine. 0 to 62 mph in 2.9 seconds and top speed of 203mph don't tell the full story. This is McLaren's best car and it is all in the details. The 675LT also has ultra-hard engine mounts to give the car sharper response and a better feeling of connectedness. Suspension bushes are stiff and the tires more aggressive than standard kit. This is a serious performance machine, not just a drop-top poser.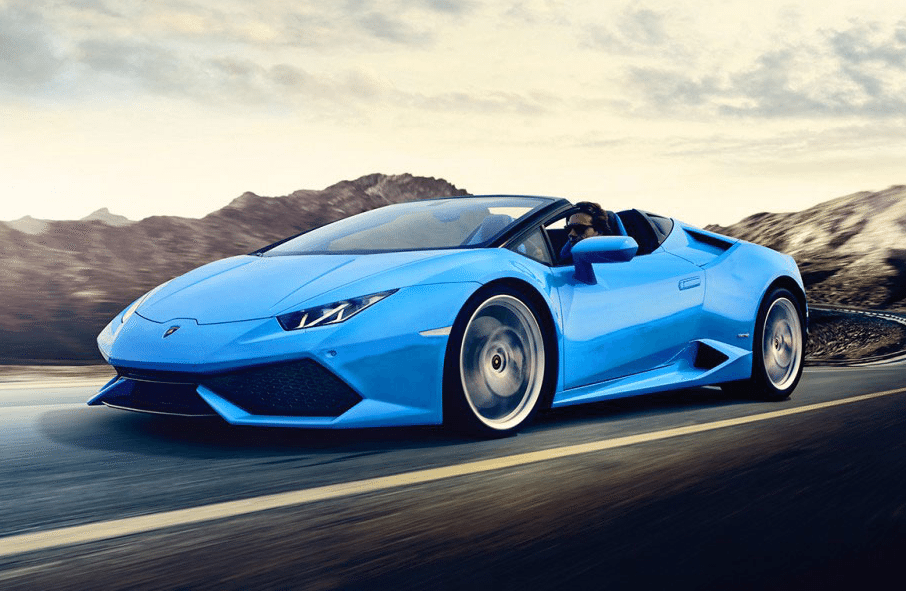 15. Lamborghini Huracán LP 610-4 Spyder
Make: Lamborghini Top Speed: 201 mph. Power: 610 hp
Lamborghini Huracán LP 610-4 Spyder is the convertible version of the wicked Lamborghini Huracán LP 610-4 coupe. The heart of the Spyder remains the same as it's Coupe cousin; a naturally aspirated 5.2-liter, 610 hp V-10 engine and 7-speed, dual-clutch gearbox. 0 to 62 mph in 3.4 seconds with a top speed of 201 mph in the best looking car on this list. What could be better. Not much.