Let's face facts: If you can successfully pull off a restomod, it automatically becomes a cool car. If the car was already popular as a tunable or moddable car, and you turn that up to 11, it becomes even cooler.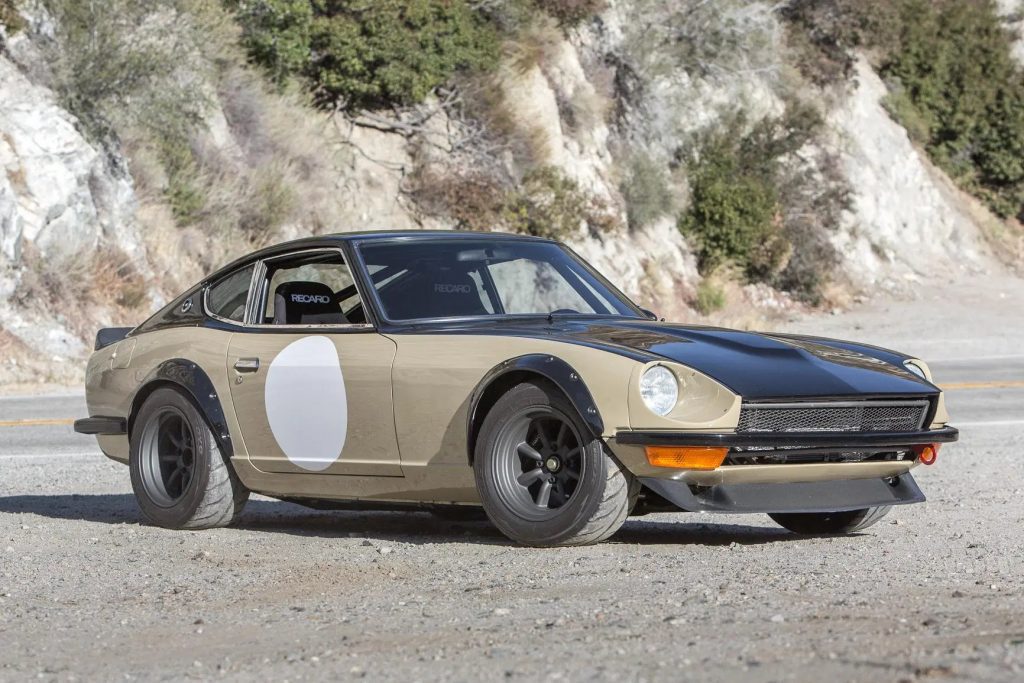 With that in mind, we found a supremely cool car on BringATrailer's "Just Sold!" list, a 1972 Datsun 240Z that has been prepped up as a lightweight street brawler. Oh, and a Nissan Skyline GT-R32 RB26DETT 2.6 liter inline-six twin-turbo engine under the hood with the R32's 5-speed transmission coming with it.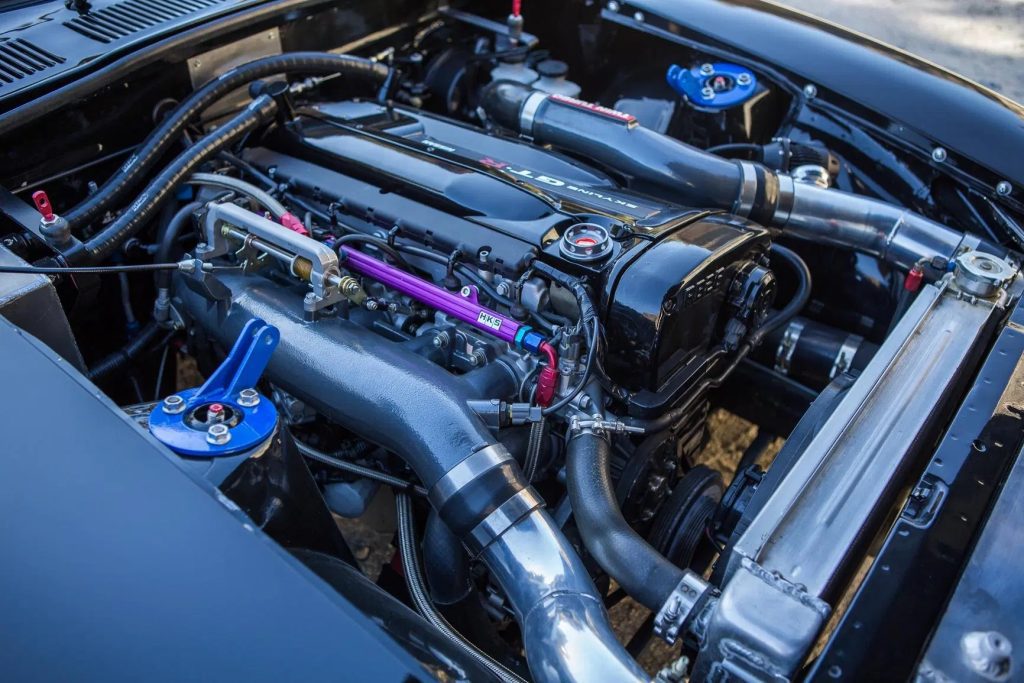 We don't really know how big the shoehorn was that they used to get both the engine and transmission in, but it must have been massive. The engine barely fits with the twin turbos hanging down the sides and the piping for the intake and to the intercooler.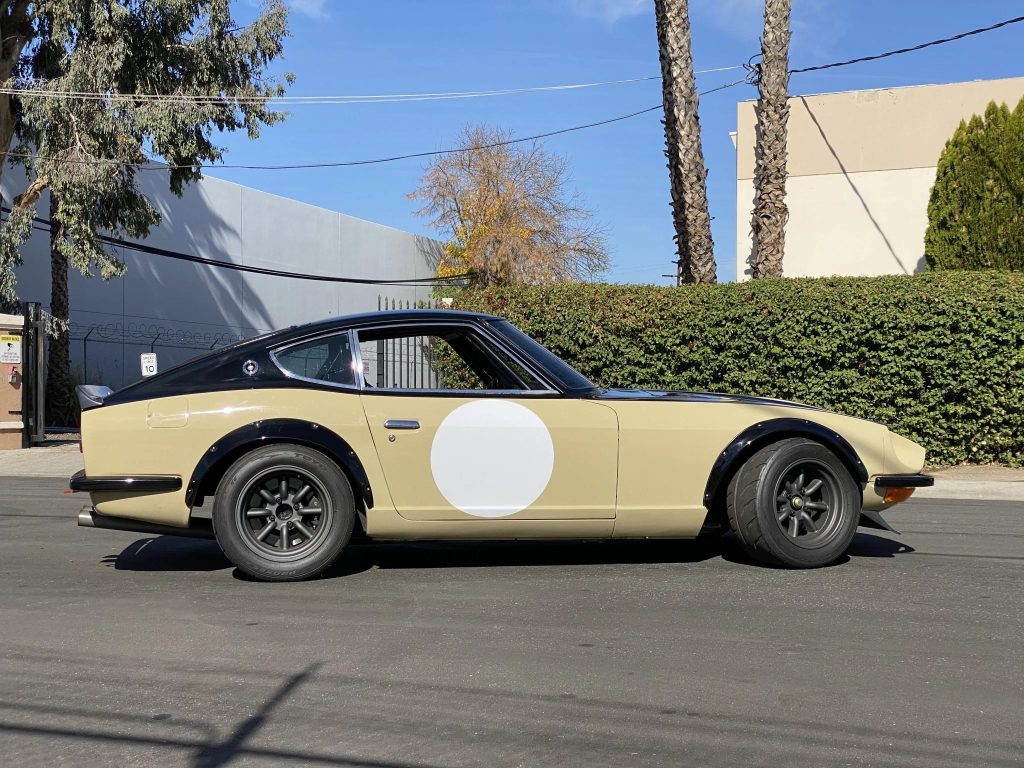 The body was sanded down and finished in two-tone Toyota Quicksand and Semi-Matte Black, with black painted fender flares added. Those flares cover 15″ x 9″ Rota RKR wheels with 235/50 Toyo R888R road-legal semi-slicks. Those wheels are sprung by Techno Toy Tuning coil overs and backed by aftermarket sway bars.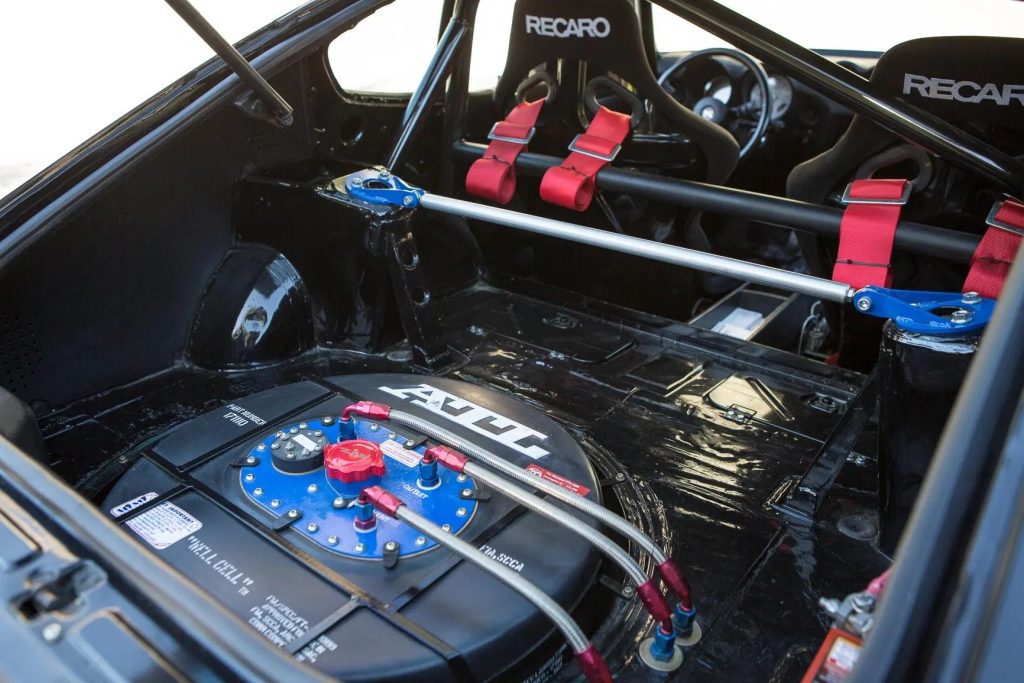 In the rear, an ATL fuel cell has replaced the OEM gas tank in case the car is taken to any racing events. A custom rear strut brace has also been added to improve cornering.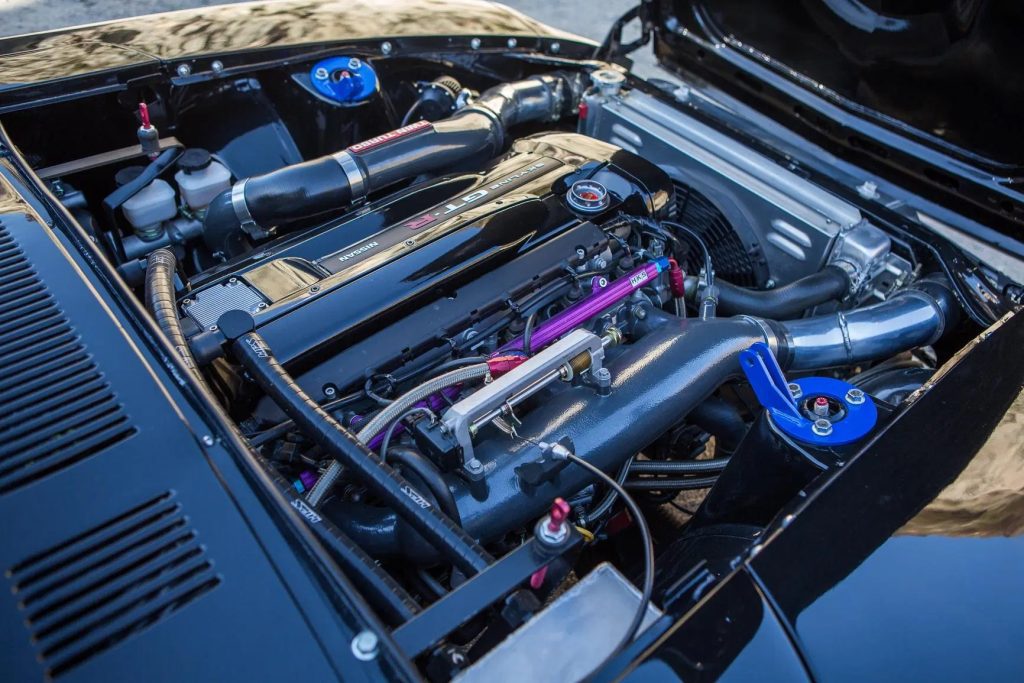 The RB26DETT has been tuned and modified as well, with a McKinney Motorsports exhaust header that feeds down into a ceramic-coated titanium cat-back exhaust. Excess pressure escapes through an HKS blow-off valve. The fuel delivery and motor mounts are a combination of HKS, McKinney Motorsports, and Aeromotive.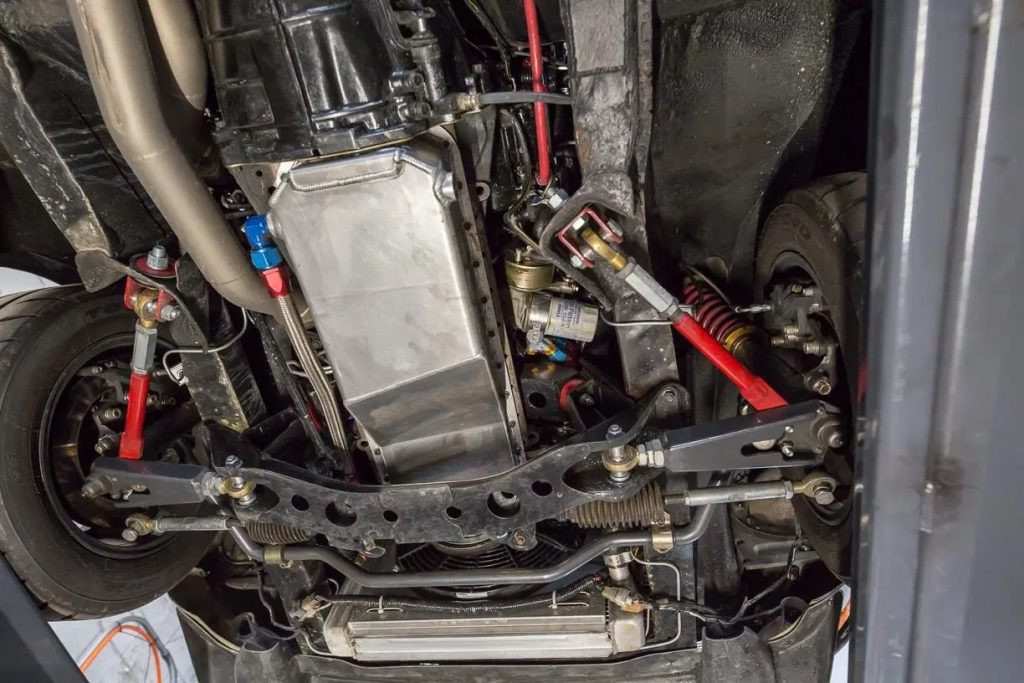 An R200 limited-slip differential from OS Giken takes the power from the tuned engine and delivers it to the rear wheels through a McKinney Motorsports reinforced driveshaft. An OS Giken twin-plate clutch makes sure there is no power wasted, while a lightened OS Giken flywheel reduces rotational resistance, letting the engine rev higher.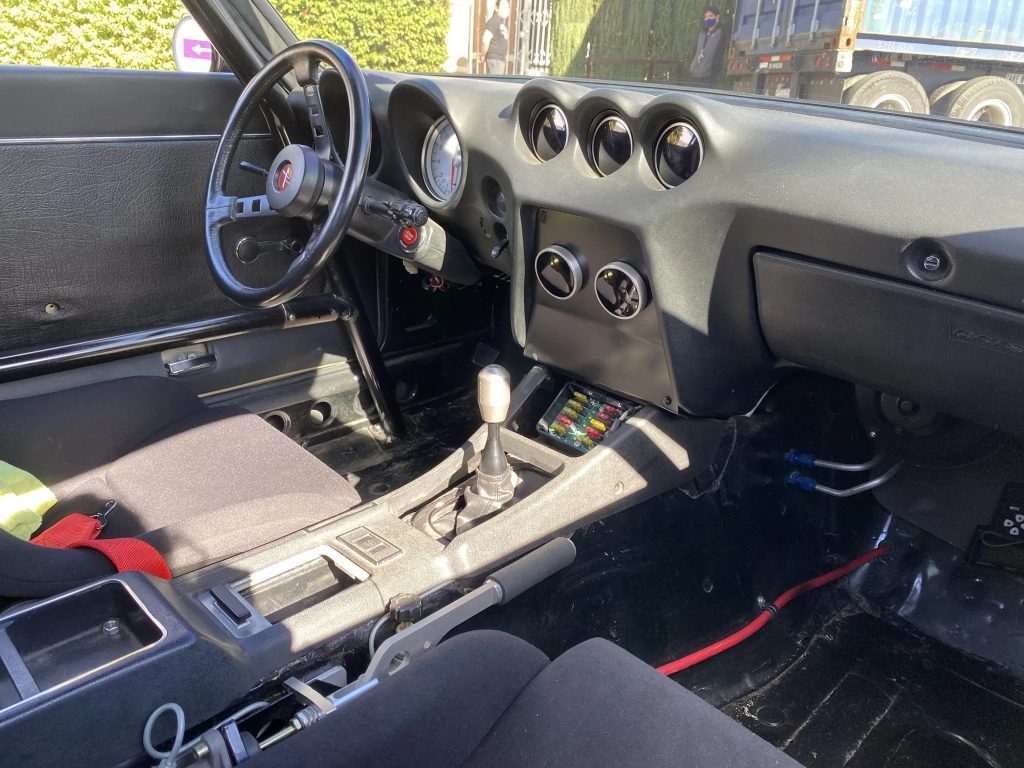 This is reflected in the stripped-out interior, which has had a roll cage, fixed Recaro seats, and an 11k tachometer installed. Sabelt four-point harnesses grace both the driver and passenger seat, and a readily accessible fusebox just ahead of the Nismo shift lever makes sure you can switch out anything that blows without having to dig deep into the engine bay.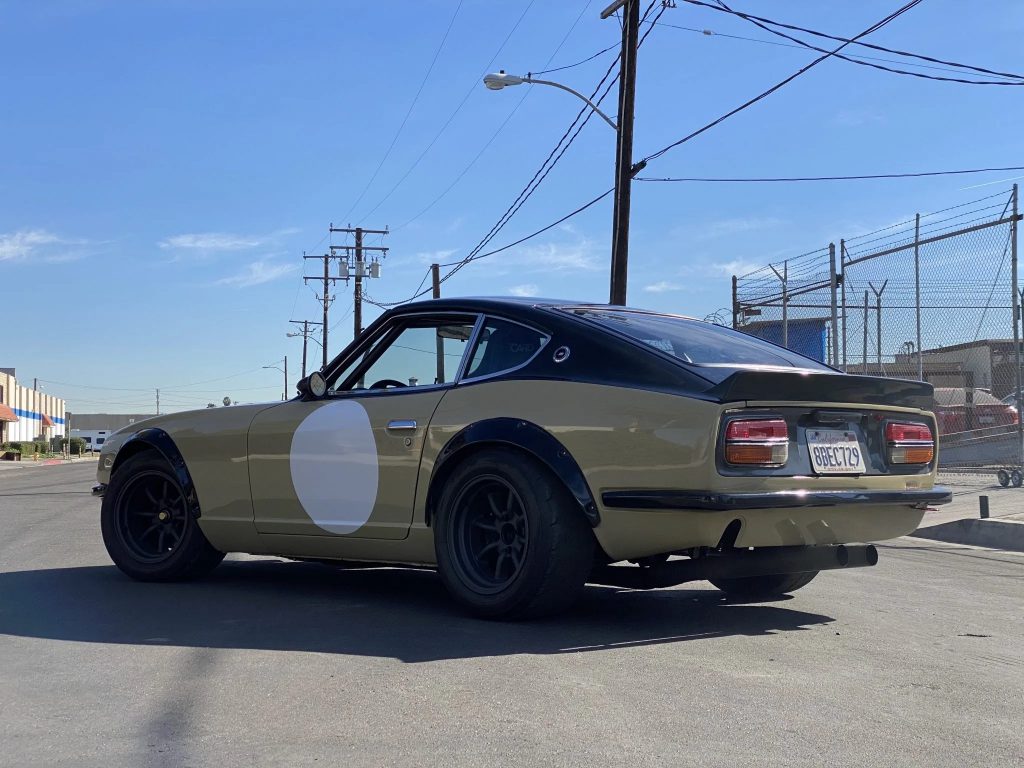 While it may seem like an old 1972 car with a little modding on the outside, this little Datsun could probably blow the doors off of anything less than a Lamborghini Aventador. And for that, it deserves respect for both the money and elbow grease that has brought this firebreather to life. A full 92 image gallery, including some of the rebuild process, is available on BringATrailer.