1974 Porsche 911 Carrera Turbo 2.14
In 1974 Porsche took their turbocharging program to the next level by building the Carrera Turbo 2.14. Limited to just 2.14-liters, the engineers at Porsche fitted a massive turbocharger that have the car 450 to 500 bhp.
Based on the RSR race car, Porsche retained the magnesium-alloy crankcase, titanium connecting rods, enlarged oil-pumps, dual ignition, Bosch mechanical injection and sodium-cooled valves. The single KKK turbo in a similar fashion to the 917 Can-Am cars.
The result was a drastically different car. Porsche fitted huge rear wheels and a titanium/aluminum suspension to match that saved over 66 lbs. This required massive rear wheel arches which were only matched by the rear wing that was painted black as not to distract from the lines of the car.
Porsche extensively tested the car at the Le Mans trails and found it was 11 seconds faster than a 3.0 RSR. Four cars were made for the 1974 season and they debuted at the Monza 1000km.
Unfortunately, the 2.14s had to race in the prototype class along with the Matra-Simca MS670C, Gulf Mirage GR7 and Alfa Romeo 33TT12. Despite the tough company, the Martini & Rossi-livered cars managed second place finishes at the Watkins Glen 6 Hours and the 24 Hours of Le Mans.
Story by Richard Michael Owen
In Detail
| | |
| --- | --- |
| submitted by | Richard Owen |
| type | Racing Car |
| built at | Stutgart, Germany |
| production | 4 |
| engine | Flat-6 |
| power | 335.6 kw / 450 bhp @ 8000 rpm |
| body / frame | Unitary Steel Monocoque |
| driven wheels | RWD |
| f suspension | Bilstein Shock Absorbers, Titanium Springs |
| r suspension | Bilstein Shock Absorbers, Titanium Springs |
Auction Sales History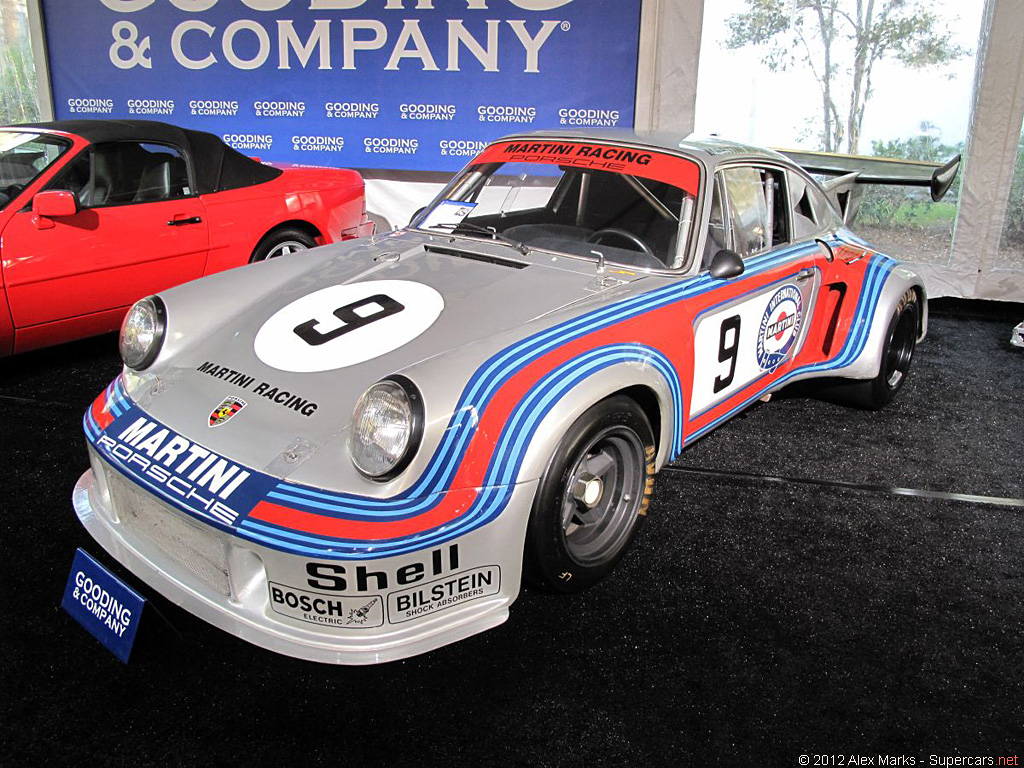 1974 Porsche RSR Carrera Turbo 2.14 9114609016 (R9) – sold for $3,245,000 The Second of Only Four Martini Works Turbo 2.14 Models Built. Used for Extensive Testing and Development Work. Participant in the 1974 World Sports Car Championship Season. Top Ten Finishes at Nürburgring and Österreichring. Well-Documented History and Provenance. Wonderfully Preserved, As-Raced Condition. Offered with Original Factory Paperwork. One of the Most Important 911s in Existence. Auction Source: The Amelia Island Auction 2012 by Gooding & Company