2008 Maserati A8GCS Berlinetta Touring
There couldn't be a better scenario than the 2008 Villa d'Este Concours d'Elegance for the debut of a new Maserati. The stylish A8GCS Berlinetta Touring prototype, a berlinetta Gt marking the return of the famous Milan coachbuilders, among the leaders of the Italian automotive school.
Based on the Maserati Coupé GranSport mechanics, the A8GCS Berlinetta Touring represents the high performance sports car concept, with small dimensions, state-of-the-art constructive technology and perfect stylish synthesis between factory tradition and advanced aesthetic criteria.
The new A8GCS Berlinetta Touring has been designed by the young Belgian designer Louis de Fabribeckers, in charge of the Touring styling department. The A8GCS Berlinetta Touring lines are not affected by time or fashion: the car is characterized by a soft aggressiveness originated by the perfect balance between the front end, directly derived from competitions, and the harmonious and fluent flanks reminding of the extraordinary Alfa Romeo, Isotta Fraschini and Lancia Flying Star of the Thirties, an exceptional series created by Touring and still considered the best interpretation of Marinetti and Boccioni's Futurism.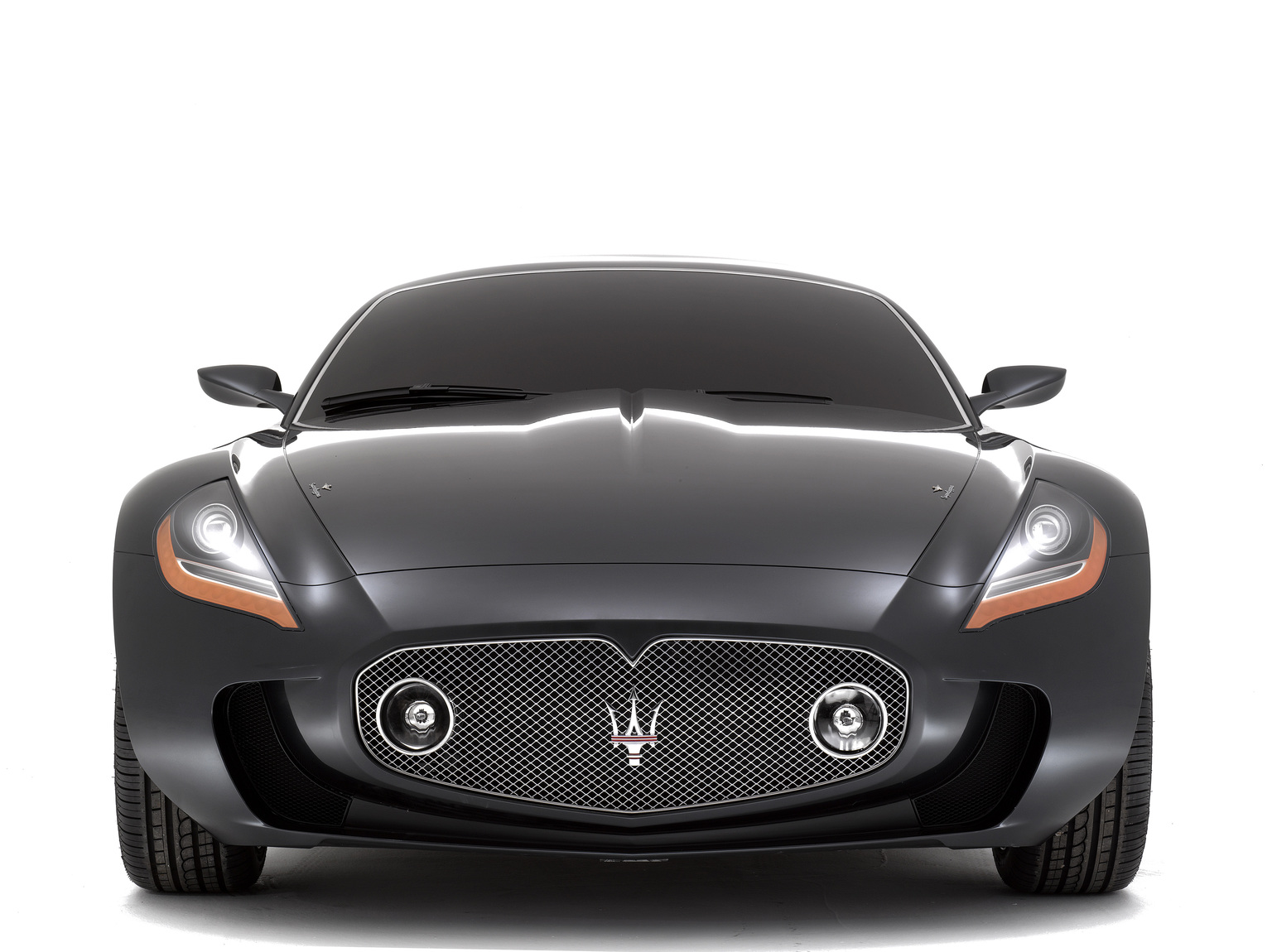 See all 2008 Maserati A8GCS Berlinetta Touring Images
The Carrozzeria Touring Superleggera style is first expressed through perfectly balanced volumes (reduced front overhang, front central engine and large rear overhang). The result is a dynamic form that doesn't need a lowered waistline. Moreover, the horizontal development of lines create a natural elegance.
The sporty look of the car is underlined by the combination between bonnet and front grille. An element dashing forward the other volumes. Hence the lateral lines of the body: the lower line ends on the rear wheel arch and the upper line dissolves in the rear end of the car. Together they create a dynamic sail shape, as on Flying Stars.
Of course, also the most successful car design is not enough to make an alive and complete object. It must be combined with excellent dynamic qualities, derived from state-of-the-art technical solutions. For the prototype A8GCS Berlinetta Touring, Carrozzeria Touring Superleggera studied and designed a body in advanced composite materials, able to give the car lightness, structural strength and performance typical of top granturismo and obviously respecting all international safety and environmental rules. The result is clear: the style prototype A8GCS Berlinetta Touring is able to enter small series production, gaining immediately a top place among the best sports cars.
See all our full list of awesome Maserati cars and recent Maserati posts and news.
See all 2008 Maserati A8GCS Berlinetta Touring Images
2008 Maserati A8GCS Berlinetta Touring In Detail
| | |
| --- | --- |
| tags | Maserati A8GCS |
| released at | 2008 Villa d'Este |
| body stylist | Louis de Fabribeckers |
| coachbuilder | Touring |
| engine | 90° V8 |
| displacement | 4244 cc / 258.98 in³ |
| bore | 92 mm / 3.6 in |
| stroke | 79.8 mm / 3.1 in |
| power | 298.3 kw / 400 bhp @ 7000 rpm |
| specific output | 94.25 bhp per litre |
| bhp/weight | 347.83 bhp per tonne |
| torque | 452 nm / 333.4 ft lbs @ 4500 rpm |
| body / frame | Aluminum Body over Steel Chassis |
| wheel type | Borrani Xray RX 1000 |
| front tires | 245/40 ZR19 |
| rear tires | 285/35 ZR19 |
| front brakes | Brembro Discs w/4-Piston Calipers |
| f brake size | 32 x 330 mm / 1.3 x 13 in |
| rear brakes | Brembro Discs w/4-Piston Calipers |
| r brake size | 28 x 310 mm / 1.1 x 12.2 in |
| curb weight | 1150 kg / 2536 lbs |
| wheelbase | 2500 mm / 98.4 in |
| front track | 1525 mm / 60 in |
| rear track | 1538 mm / 60.6 in |
| length | 4200 mm / 165.4 in |
| width | 1800 mm / 70.9 in |
| height | 1210 mm / 47.6 in |
| fuel capacity | 88 litres or 3 gal. |