FIA Formula 1 testing is entering its final few days at Circuit de Barcelona-Catalunya in Spain. The F1 season starts this year in Australia over the weekend of March 12 to 15, 2020.
However, from testing, video has emerged from YouTube user J&L Racing of both Red Bull Racing's R16 and AlphaTauri's AT01 Honda powered cars making a hell of a racket on downshifts.
Honda has a viable and functional supercar in the new NSX. The 3.5 liter twin-turbo V6 that made it into the production model in 2017 was derived partially from the 1.6 liter turbo Formula 1 engine that Honda supplied to McLaren between 2015 and 2017.
The NSX, while going strong, is due soon for a model refresh or evolution. After the McLaren campaign that saw Fernando Alonso famously declare the Honda F1 engine as a "GP2 engine," Honda partnered with Red Bull and, at the time, Toro Rosso for 2018 to develop a new power unit over the course of the year. It culminated with the new power unit for 2019, the RA618H, pictured below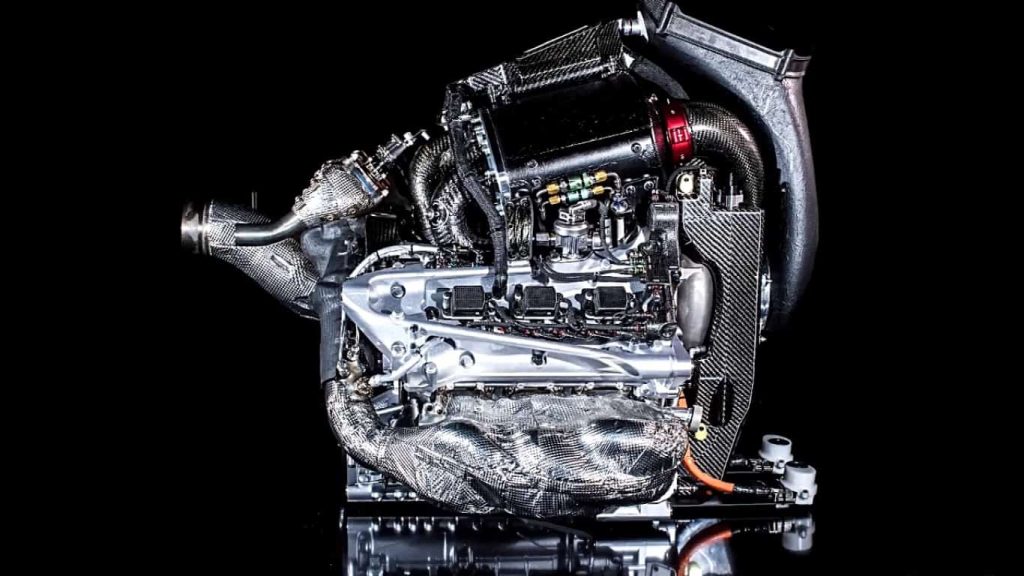 It proved to be very strong, winning a few races and putting drivers on the podium multiple times in the 2019 season, famously beating a Mercedes factory engine and car for second place in Brasil 2019.
Feedback from all four drivers that were in front of those engines, Max Verstappen, Pierre Gasly, Alex Albon, and Daniil Kvyat, helped Honda over the winter break develop an engine that is proving to be even mightier.
If the "trickle down" engineering path of Formula 1 to road cars, perhaps that Honda NSX refresh could be a noisy, popping and banging backfiring hybrid turbo V6!
Also, and from a purely enthusiast point of view, it's nice to have some noise coming from the cars again. Some pops and bangs that echo around the entire circuit, as seen in the video, just adds to the drama of it all.