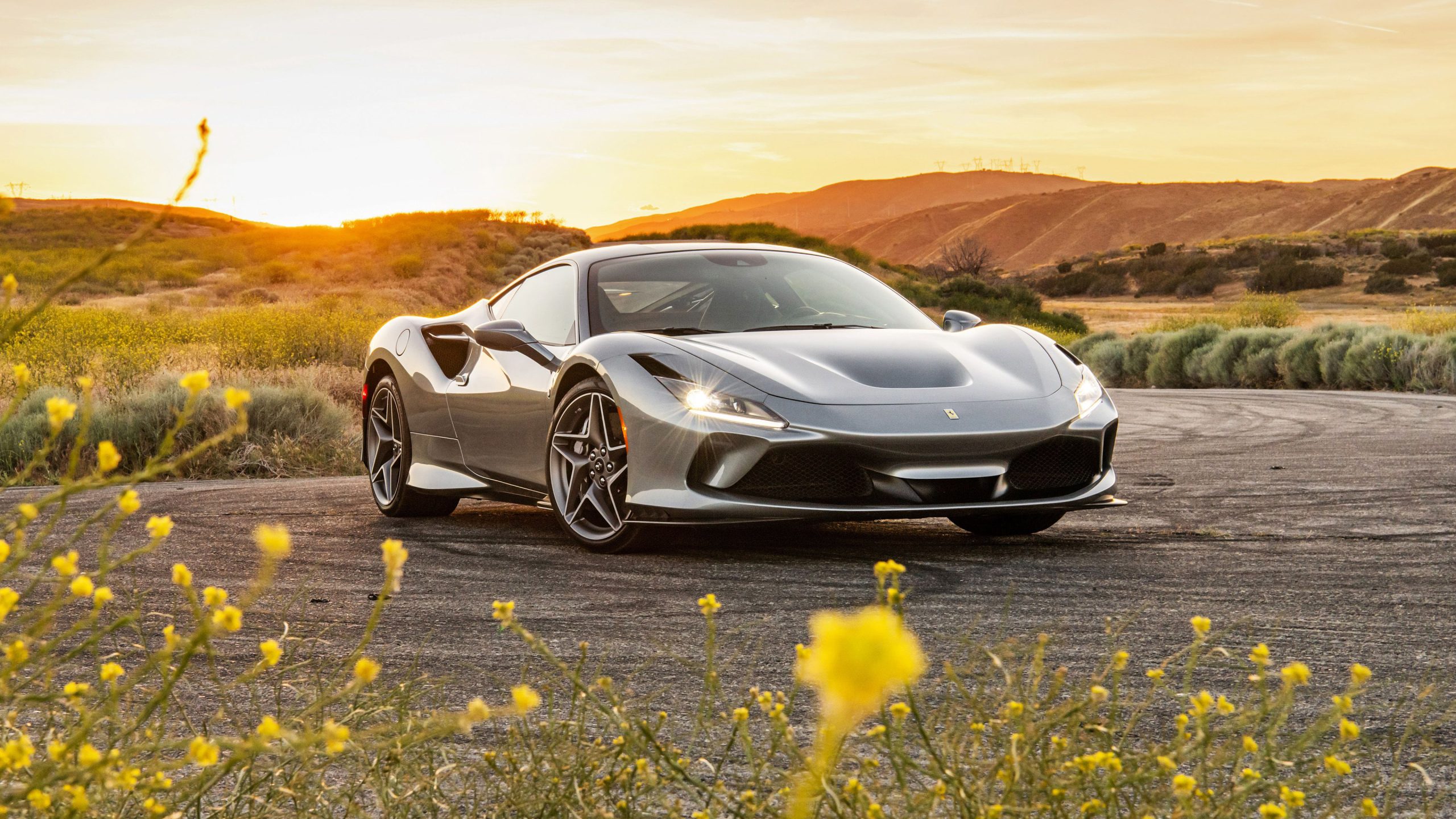 Breaking News, In-Depth Articles, Reviews And Press Releases Covering All You Need To Know In The World Of Ferrari.
Latest Ferrari News and Reviews
Get Ferrari news, press releases and expert reviews along with detailed photos, spy shots and road tests of new Ferrari vehicles. Updated daily, we scour the internet for all the latest Ferrari news, reviews, videos and spy shots. Everything you ever wanted to know about what is happening the world of Ferrari.
Ferrari News, Spy Shots & Rumors
The most recent worldwide Ferrari news and reviews
Recent Ferrari News
Get the latest comprehensive up-to-date Ferrari sports car and vehicle news coverage, features, vehicle reviews and, specs with our official news page. The one-stop shop for Ferrari news.
The red-letter day for which RML's Short Wheelbase team has been waiting...
Broad Arrow Auctions will be auctioning a special 1995 Ferrari F50 this...
In this video, Petersen Automotive Museum together with Doug DeMuro gathered perhaps...
An extraordinary LaFerrari prototype is set to be auctioned at Mecum's upcoming...
The Ferrari F50 is a legendary high-performance sports car that was produced...
This Ferrari SF90 Spider, currently listed for auction on Collecting Cars, presents an...
The F8 Spider, designed by the Ferrari Styling Centre, follows the direction...
This 2014 Ferrari LaFerrari is one of only three finished in a...
Supercar Driver has posted a YouTube video that compare the Porsche Carrera...
In the Ferrari world, the GTO nameplate signifies a distinguished breed of...
The Enzo is, rightfully, one of the most iconic cars in Ferrari's...
Ferrari today unveiled the latest addition to its One-Off series, the Ferrari KC23....
You have clients that buy a Ferrari and couldn't be happier, finally...
Ferrari unveiled the 458 Speciale A (A as in Aperta) at the...
Ferrari's Special Projects team in Maranello, Italy just recently announced the KC23...
Our weekly email newsletter gives you all the supercar news, reviews, videos, rumors and much more. Only the best cars on the planet.
More Ferrari Updates
Get Ferrari news, press releases and expert reviews along with detailed photos, spy shots and road tests of new Ferrari vehicles.
A LaFerrari Aperta finished in Giallo Triplo Strato with FXX-K style wheels....
If you happen to eavesdrop around the supercar enthusiast watercooler these days,...
The Ferrari Daytona SP3 is a limited-edition Targa model that is clearly...
The 1960s was a defining era for Ferrari, as the Italian automaker...
Introducing you to the Ferrari SF90 XX Stradale the epitome of performance....
In this video, Jay Leno gets to drive a 2023 Ferrari 296...
The Ferrari 812 Superfast was introduced at the 2017 Geneva Motor Show. It debuted...
In their newest video, carwow lined up a tuned BMW M3 against...
This is the Ferrari F12tdf, a faster, lighter and more powerful special...
To celebrate Ferrari's 40th anniversary, it was decided that the company would...
Le Mans. Two words, but two words which inspire a wide array...
A 296 GTB managed to officially lap around Nürburgring in less than...
As its "Competizione" name suggests, the 348 GT Competizione shares links with...
In a video by DragTimes YouTube channel, we get to witness an...
The 400 Superamerica Aerodinamico, derived from a Pinin Farina show car, is...
Research before you buy or lease a new Ferrari vehicle with in-depth reviews, model deep dives and consumer research. Looking for an iconic Ferrari model from the old days? We have you covered with our guides and recommended Ferrari model lists.