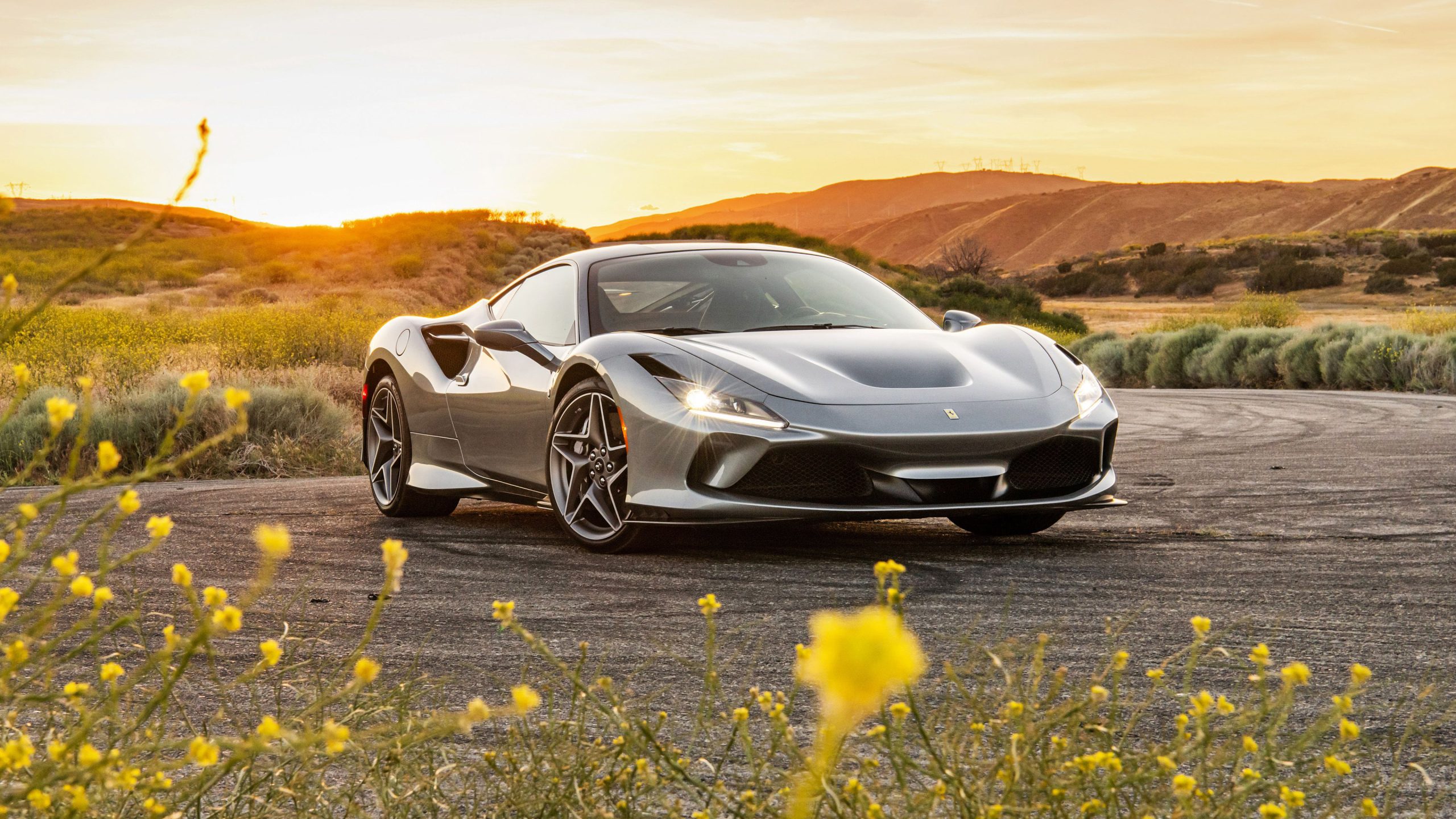 Breaking News, In-Depth Articles, Reviews And Press Releases Covering All You Need To Know In The World Of Ferrari.
Latest Ferrari News and Reviews
Get Ferrari news, press releases and expert reviews along with detailed photos, spy shots and road tests of new Ferrari vehicles. Updated daily, we scour the internet for all the latest Ferrari news, reviews, videos and spy shots. Everything you ever wanted to know about what is happening the world of Ferrari.
Ferrari News, Spy Shots & Rumors
The most recent worldwide Ferrari news and reviews
Recent Ferrari News
Get the latest comprehensive up-to-date Ferrari sports car and vehicle news coverage, features, vehicle reviews and, specs with our official news page. The one-stop shop for Ferrari news.
The brand new Ferrari Purosangue has just been unveiled, and no, this...
We've only recently published our article on Maserati entering GT2 racing with...
Leading and respected Ferrari specialist and broker GTO Engineering is confirmed to...
Remember the article on the impressive Ferrari SF90 Stradale tuned by Novitec...
I think we can all agree the Ferrari SF90 isn't a slow...
Ferrari celebrated its 75th Anniversary with a memorable participation at this year's...
It's Ferrari's most powerful series production car and its first plug-in hybrid....
For many owning a Ferrari is a dream come true, if you...
When the Ferrari 296 GTB was introduced I made some virtual renders...
At the RM Sotheby's Monterey 2021 classic car auction, a Ferrari F50...
The beautiful dark blue car you see in these photos is 'Car...
The new Ferrari Roma is arguably one of the most beautiful cars...
The "Ferrari Forever" event opens at the official Enzo Ferrari Museum in...
It must be an amazing feeling seeing about $10 million worth of...
The Ferrari 296 GTB has made its full-fledged public debut, fulfilling the...
Our weekly email newsletter gives you all the supercar news, reviews, videos, rumors and much more. Only the best cars on the planet.
More Ferrari Updates
Get Ferrari news, press releases and expert reviews along with detailed photos, spy shots and road tests of new Ferrari vehicles.
Jay Leno has one of the most notable private car collections in...
Almost 9 months have elapsed since the Ferrari 296 GTB was first...
It has been a while since Ferrari unveiled their latest 269 GTB,...
Famous UK YouTube star Shmee150 recently sold his amazing looking dark green...
A quick recap: RML Group located in Wellingborough, UK, will be building...
Editor's Note: In Dennis Adler's new book, Ferrari: 75 Years, he tells...
In November 2021, Ferrari peeled the covers off a retro-themed limited-edition car...
We've talked about the RML Short Wheel Base before, a car inspired...
Sackey & Co. recently set a new world record with the sale...
The Petersen Automotive Museum recently opened their newest exhibit, Hypercars: The Allure...
Who doesn't remember those glorious words from the 2001 movie The Fast...
More than a hundred exciting and gorgeous examples are offered on Collecting...
The concept of creating bespoke Ferrari cars dates back to the carmaker's...
For VVIPs Only: Latest 'Icona' Series Ferrari is an Absolute Knockout While...
February 6, 1967, will forever be a date in Ferrari's history that...
Research before you buy or lease a new Ferrari vehicle with in-depth reviews, model deep dives and consumer research. Looking for an iconic Ferrari model from the old days? We have you covered with our guides and recommended Ferrari model lists.