Contents: Best / Current Models / All Models / Pics / News / Performance / Videos / History / For Sale
Ferrari
Forged from a racing heritage, Enzo Ferrari wasn't initially interested in building road cars. When he created Scuderia Ferrari in 1929, he just wanted to buy existing cars and build them into race cars. He wanted to build a stable of fast cars, which is the literal translation of his company: "Ferrari's Stable" or "Team Ferrari".
His start in life as a racing driver for Alfa Romeo drove his passion for building fast, record-breaking cars that will withstand the test of time. After branching out of Alfa Romeo to build his own legacy, his drive and hustle to beat his former boss laid the foundation to the Ferrari that we all know and cherish today.
His guidance built the definition of what we now know as 'supercars' and has given the world great examples of supercar. His legacy lives on through his cars, but let us not forget his beginnings.
Ferrari's philosophy "building the greatest cars in the world." So it is fitting when you think of awesome sports cars, one brand immediately comes to mind and that is Ferrari. Everything about Ferrari cars is great, unique and recognizable. Performance is amazing and they are constantly dragging the automotive industry into the future.
For many decades Ferrari has been one of the top motor car brands. The short list of greatest Ferrari road cars isn't a short list at all. Ferrari has an uncanny ability to produce some of the best sports and road cars in history. So here are the top 10 Ferraris of the past 6 decades, noting that we include the current Ferrari 458 Italia and LaFerrari in the list too.
The 250 GTO may be considered the first in the line of Ferrari supercars and it was a gem. They haven't looked back. The Dino was the first mid-engined Ferrari and while down on power, it looked gorgeous and this layout would go on to be used in most Ferraris. The 288 GTO and 599 GTO were crazy models based on existing models. The F40 is still considered by most the be the best supercar ever, the Enzo was the defining moment celebrating Ferrari's awesome F1 run in the late 1990s.
The Basics
Founded: 13 September 1939

Founder: Enzo Ferrari

Headquarters: Maranello, Italy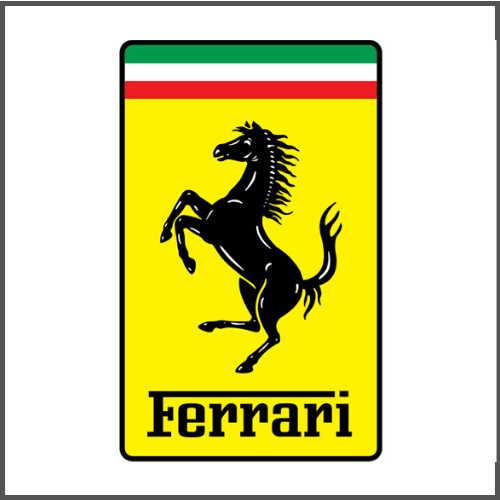 The Ferrari Logo
The famous symbol of Ferrari is a black prancing horse on yellow background, usually with the letters S F for Scuderia Ferrari. The symbol is crowned with white, green and red strips that symbolize Italian national colors. Black color means a grief on Baracca's team planes after the airman was killed in fighting.The Ferrari logo uses a handwritten custom typeface. The Ferrari logo is widely regarded as one of the greatest and most popular car logos ever designed. The Ferrari logo is a prancing horse (Cavallino Rampante) used since 1932.
Current Ferrari Model Range
We dive into the current Ferrari cars you can walk into a dealership to buy
We take a look at the Ferrari model list and take a deep dive into the models that make this marquee so special. We have primarily focused our in depth guides on the classic, iconic Ferrari models. This is only a handful of the Ferrari models over the years, so please checkout our full Ferrari model list here.
Every Ferrari Car Made
In-depth guide to every Ferrari model worth knowing about
Our weekly email newsletter gives you all the supercar news, reviews, videos, rumors and much more. Only the best cars on the planet.
Race cars are neither beautiful nor ugly. They become beautiful when they win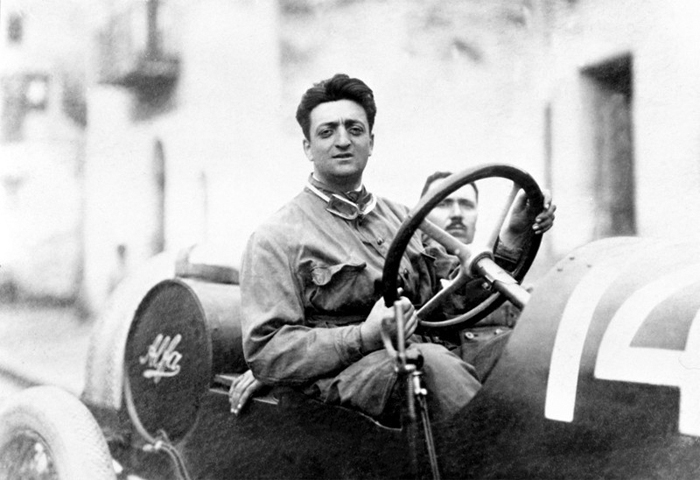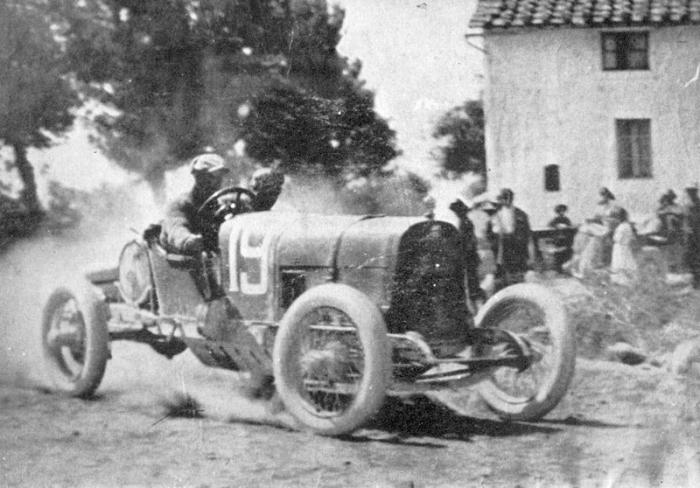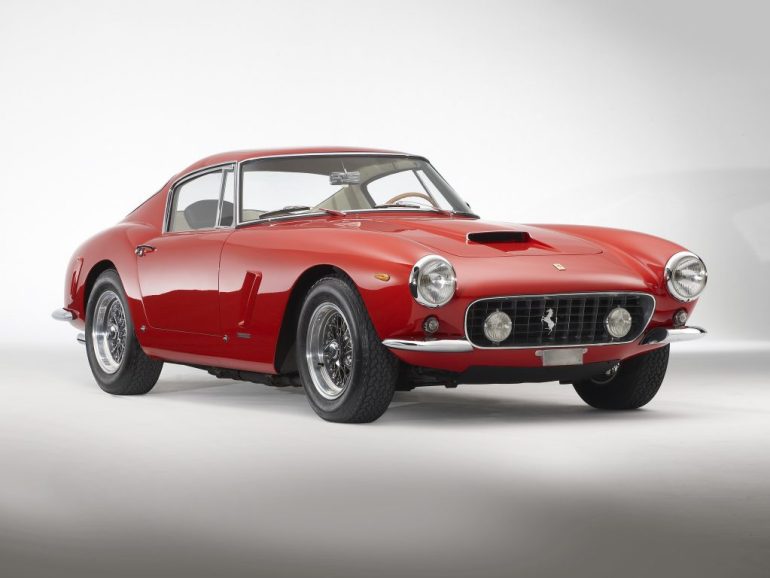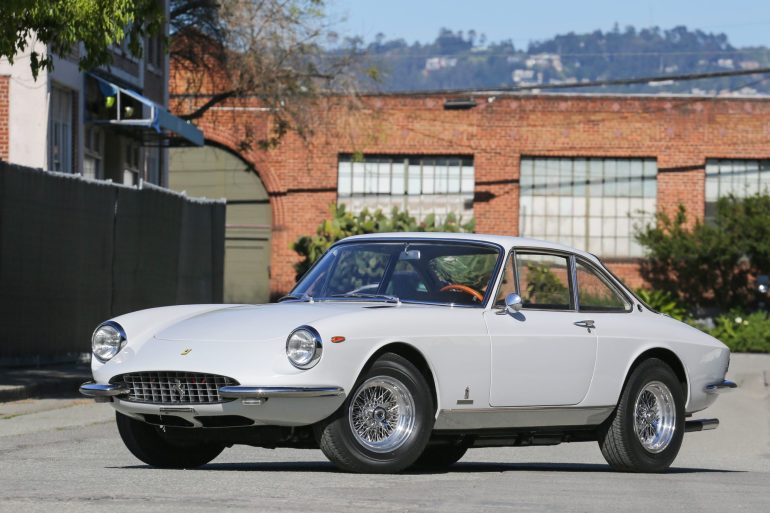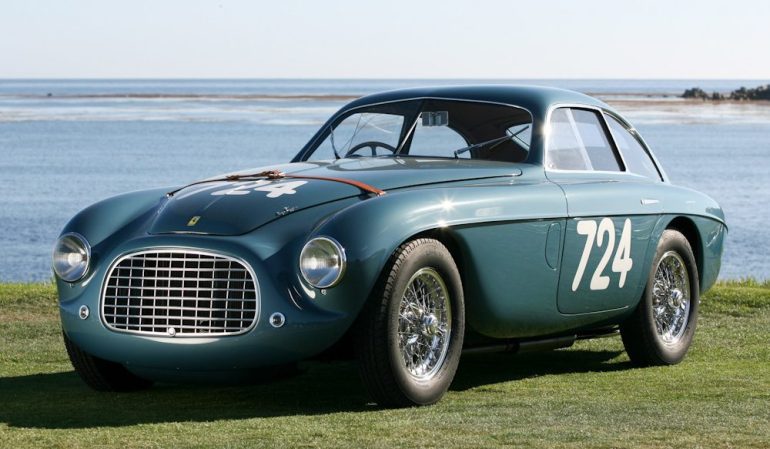 Some Ferrari History
Born Out Of Necessity
The Ferrari brand was born out of necessity and an interesting series of events. Enzo Ferrari was born in 1898 into carpentry and fabrication. 1920 started his automotive legacy by joining forces with Alfa Romeo, an automobile company with a racing pedigree. From there, he raced and represented the Milan company and became a manager, focusing his talents on roadworthy Alfa Romeo cars and building a racing team for Alfa Romeo called Scuderia Ferrari.
"Stable Ferrari" or "Team Ferrari" as the Italian translation, Enzo Ferrari focused on created race-worthy cars on top of providing guidance in factory Alfa Romeo cars, having much influence with the Italian automaker.
The Page Turner
Relations started to change around the 1930's when Alfa Romeo cut ties with Scuderia Ferrari team and Ferrari struggled to gain traction against the German racing teams. He dissolved the racing team and joined Alfa Romeo again and the partnership soured in 1939 with a disagreement with management and cut ties with Alfa Romeo for good.
He founded a part supplying company as contract clauses forbade him to design cars or race them, but he was hell-bent on competing against his former bosses and founded Ferrari, that we all know and love, in 1947.
Under the Ferrari badge, their first production car was the 1947 125 S, powered by a 1.5 L V12 engine. In order to continue racing, Enzo Ferrari needed to sell road cars to fund his passion so he kept going. He also resurrected his racing marque, Scuderia Ferrari, to differentiate road cars to the racing-spec cars.
Racing Is In The Bloodline
From there, Ferrari partnered with the best coachbuilders such Pininfarina, Zagato and Bertone, creating gorgeous automobiles such as the Ferrari 250. From there, the models evolved and grew, spinning into the current lineup that we know today.
Ferrari's lineage continued into the racing circuit, having a dominant performance in Formula 1. The Ferrari Formula 1 racing team has been a part of many world championships and has been represented by the best racing drivers in the sport: Niki Lauda, Rubens Barrichello, Michael Schumacher, Kimi Räikkönen, Sebastian Vettel to name a few.
The Prancing Horse Lives On
Ferrari's signature emblem is the prancing horse and there's quite an interesting history to that,
On 17 June 1923, Enzo Ferrari won a race at the Savio track in Ravenna where he met Countess Paolina, mother of Count Francesco Baracca, an ace of the Italian air force and national hero of World War I, who used to paint a horse on the side of his planes. The Countess asked Enzo to use this horse on his cars, suggesting that it would bring him good luck. The original "prancing horse" on Baracca's airplane was painted in red on a white cloud-like shape, but Ferrari chose to have the horse in black (as it had been painted as a sign of grief on Baracca's squadron planes after the pilot was killed in action) and he added a canary yellow background as this is the color of the city of Modena, his birthplace. The Ferrari horse was, from the very beginning, markedly different from the Baracca horse in most details, the most noticeable being the tail that in the original Baracca version was pointing downward.
Today, Fiat Chrysler Automobiles is partnered with the Ferrari brand to ensure that Enzo's vision for being the best racing brand anyone has ever seen lives on.
Read more in our In Depth Ferrari History
Ferrari Prices, Rumors, Reviews, News & More
We're always trying to keep up to date on all important things Ferrari related. While other sites give you every piece of news or viral video they can find, we take a more measured approach. We only bring you the Ferrari news, reviews, galleries and content that really moves us. Only the important things.