The 300 HP A110
The Alpine A110 is one of the most exciting cars of the last several years. The little sports car focuses on having a lightweight design over insanely high horsepower. Now there is a rally version with some more oomph coming from the engine in the rear. This rally racing version of the car is the thing dreams are made of.
We've already seen two track-only variants come out. Alpine has the Cup and the GT4 cars, but the Rally is arguably the most interesting. The car marks the first time Alpine will be back in rally racing since 1973. This version of the car uses the same lightweight aluminum chassis as the GT4 and Cup versions. The Rally car was created with help from Signatech, according to EVO magazine. The company wants to allow privateer teams and drivers to drive its car in rally races.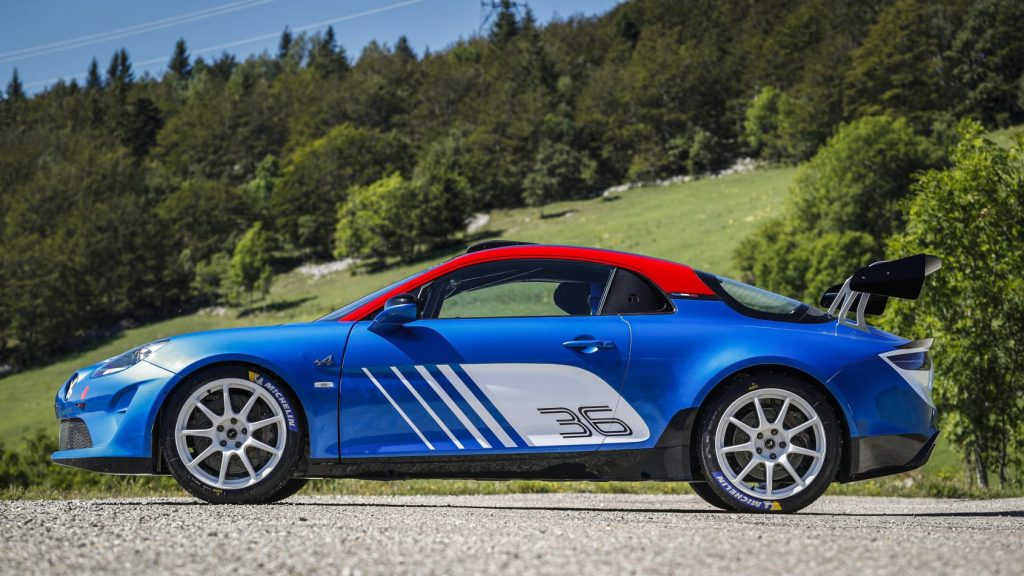 The Rally offers some new suspension, and three-way hydraulic units are fitted next to Brembo brakes. The car also gets a six-speed sequential gearbox, FIA-approved safety features, and a limited-slip differential. The beating heart of the car is its 1.8-liter turbocharged four-cylinder engine. It's the same for the most part as is in the road-going version of the car. However, Alpine made alterations to the engine and it now puts out 300 hp. This should be one impressive car on a rally circuit.