The Auburn Auction, hosted by Worldwide Auctioneers, is just a week away, and more and more lots are getting added daily to the listings. One of those newer listings, Lot 635, caught our eyes as something that you rarely, if ever, in the 2020s see going to auction: a 99% stock, well-maintained 1991 Acura NSX Coupe. In fact, the only thing about the car that is not stock is the radio, which has been upgraded to a bluetooth capable digital interface. Otherwise, this car is about as close to a factory original as you can get these days!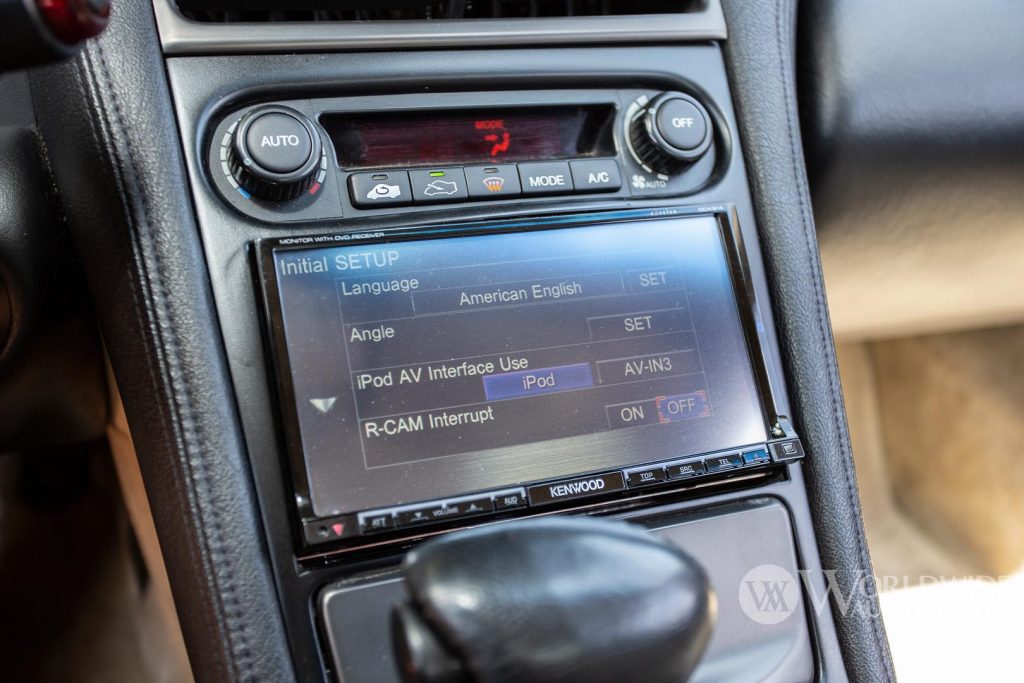 While not as exotic as a Ferrari F40 or as rare as a Porsche 959, the NSX is still a supercar worthy of the title. Few supercars can be called a "milestone car," but when Honda started developing their secret project in 1985, little did they know that their all-aluminum, mid-engined, cab-forward "fighter jet" layout would flip the high-end sports car market completely on its head, and would go on to influence some of the greatest supercars to have come in the 32 years since its initial release. This is the car that Gordon Murray, when he was drafting up his ideas for the iconic McLaren F1 hypercar, stated was the car to beat in cabin comfort, handling, and ride quality.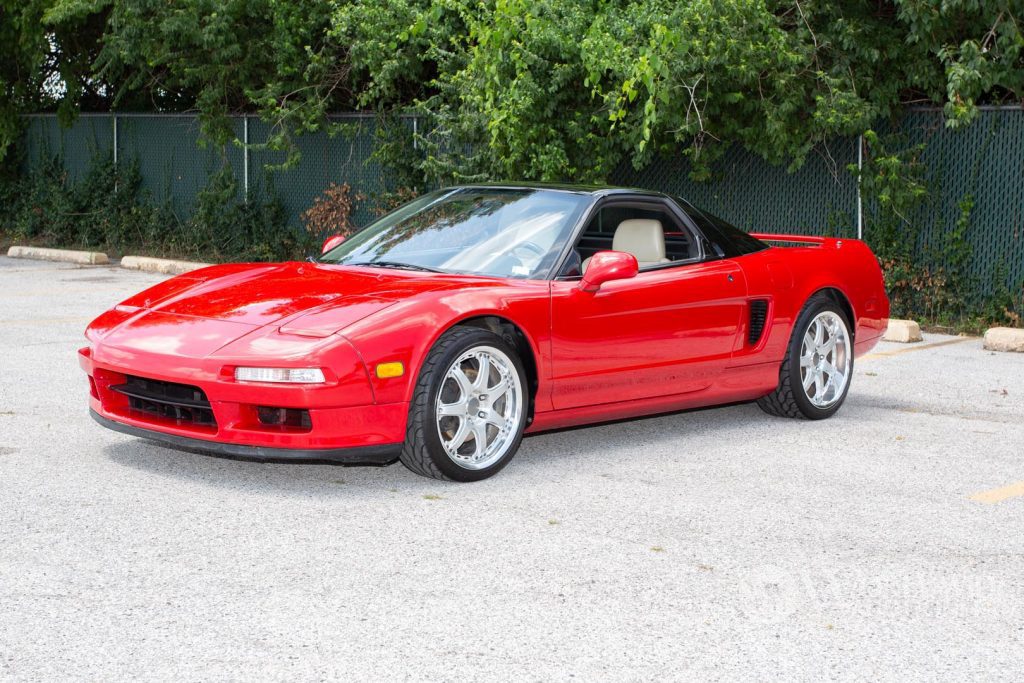 The NSX was the second car in the Honda stable to use the revolutionary new Variable valve Timing and Emissions Control system, otherwise known as VTEC. Its engine, the C30A 3.0L V6, was the first from the Japanese giant to be all-aluminum, and included titanium connecting rods that lowered reciprocating weight, giving it a screaming 8,000 RPM redline from the factory. Its handling was fine tuned and perfected than none other than the great Ayrton Senna, the namesake of the McLaren Senna, who spent a full day with the final development prototype at the Suzuka Grand Prix track in 1990 to make the car take the leap from excellent handling to nearly telepathic.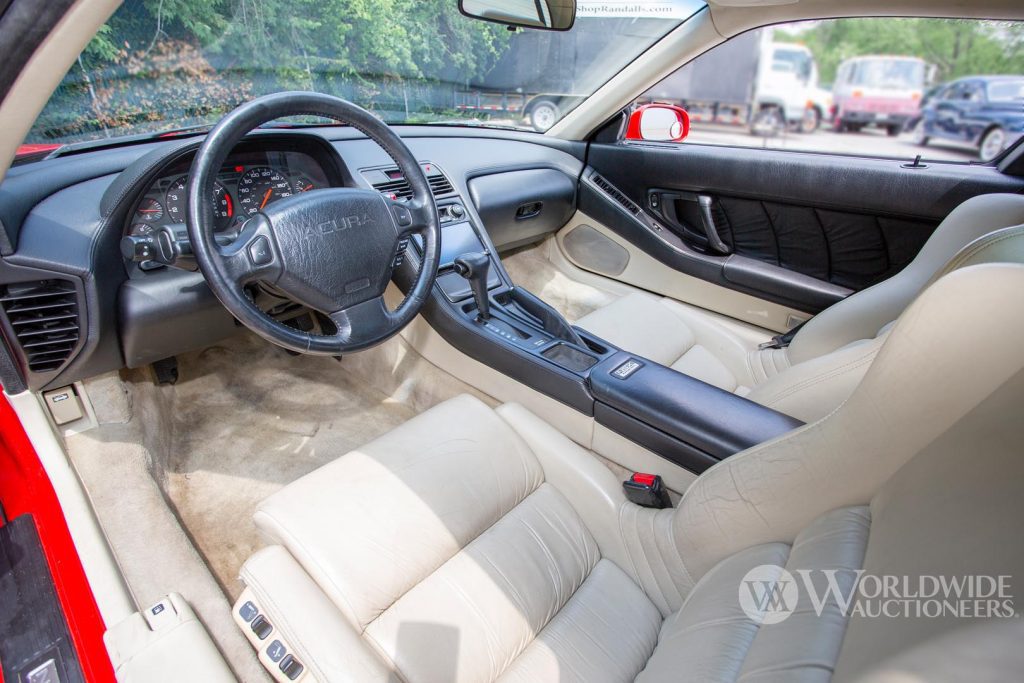 Why this specific NSX, a beautiful Formula Red over Tan example, caught our eyes was not just because it's one of the most recognizable car shapes in the world. It caught our eyes because it is one of the rare examples that has not been extensively modified away from what Honda originally designed it to be. Many NSX's that come up on Auction will have a modifications list as long as your arm, including lowering springs, different wheels, maybe a supercharger on the engine to boost it beyond the original 270 HP, a full modification of the interior to "modern standards," and the like.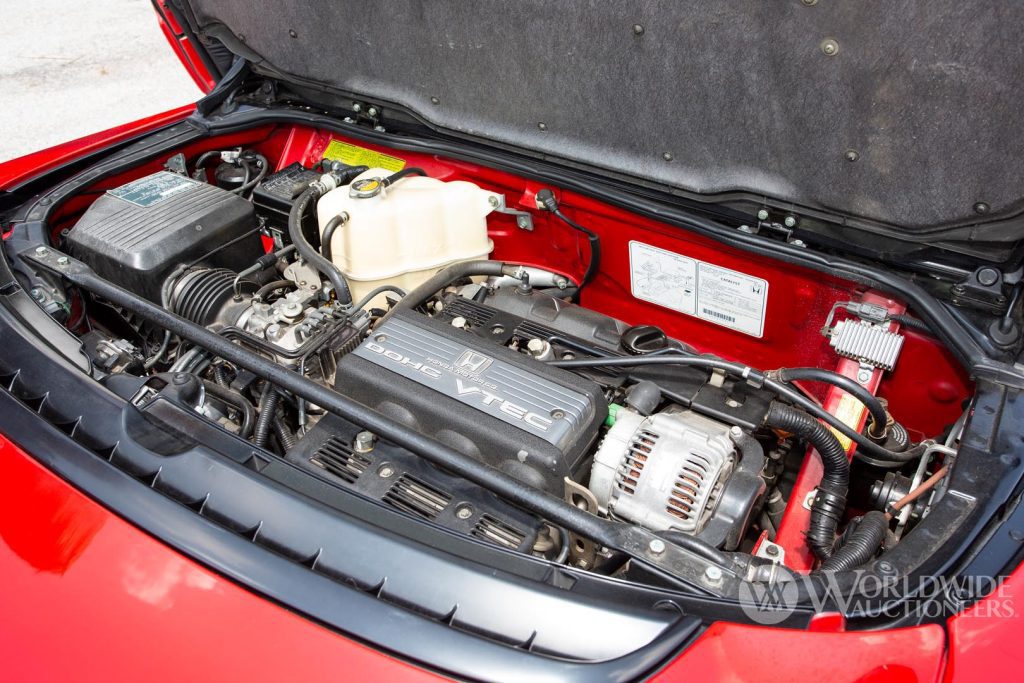 Lot 635, however, is still slinging the original exhaust tips, cleaned and maintained meticulously. The engine is clean and shows pride in ownership, no nasty oil sprays or garish supercharger on top.  The interior switches and seats show care and attention has been taken to keep them clean and fully functional. In fact, the only thing we can see, at all, and didn't catch at first, was that the wheels are aftermarket, but are made to resemble the original factory wheels to the extent that we only noticed they were aftermarket by seeing they were two piece instead of the original aluminum forged wheels.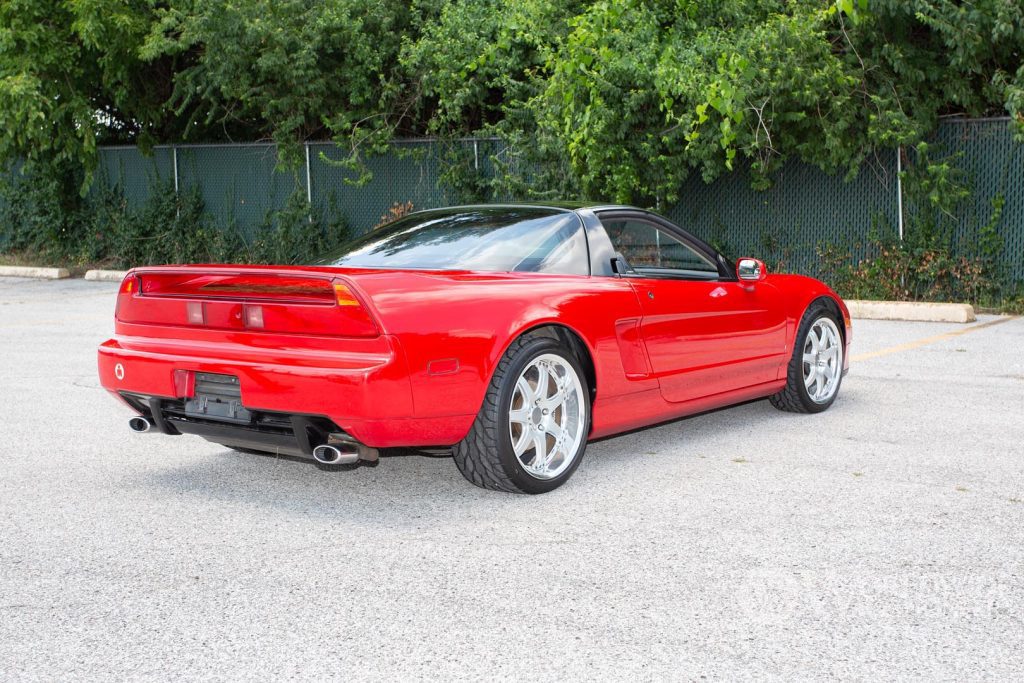 This example is also one of the very rare automatic transmission models. For those not fully aware, Honda automatic transmissions in the 1980s and 1990s, especially in their sports cars, were some of the best you could get on the market. Not just in Japan, either. They were recognized around the globe for their reliability, rapid shifts, and seeming to "read the mind of the driver" as to when to shift. They were so good, in fact, that during original reviews from the major magazines of the day, an automatic-equipped NSX was only 0.3 seconds slower to 60 MPH than a manually shifted one, at 6.3 seconds compared to 6.0.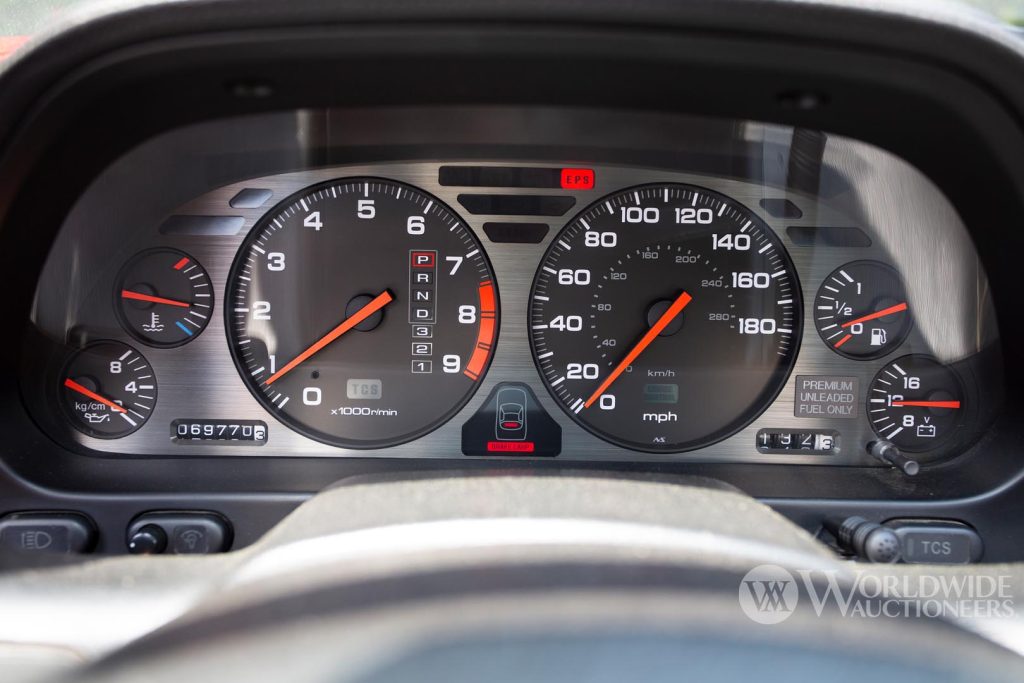 Another thing that caught our eyes while looking over this fine example was that it has a clean CarFax report. No crashes, no salvages, no recalls, no extensive rebuilds. Just a clean title for 31 years and counting, with the (relatively) low mileage for that time period of 69,770 miles. That works out to just over 2,250 miles per annum since delivery. There are a few mild spots of wear on the interior on surfaces that are touched frequently when driving, yet that just adds to the charm that not only was this car obviously taken care of, it was also driven, like the reliable, modern, lightweight supercar it is.